Divas Announce | Mod Madison Townhome

Reason 1: Modern Green Design – Originally built by award winning Greenleaf Construction, this home has all the positives of a green home, minus the certificate. Modern architectural design & finishes, such as in-floor radiant heating, Hickory hardwoods, and an open flexible layout, compliment the home throughout. This home truly offers the owner numerous live/work options that more traditional townhomes do not.
Reason 2: The Kitchen – Let your inner chef run wild with this fabulous, super-modern kitchen. Prepare meals on the gas stove and work on your prep and presentation on the kitchen island featuring a rack above it for hanging your pots and other cookware. The open design of the home allows you to entertain and cook simultaneously.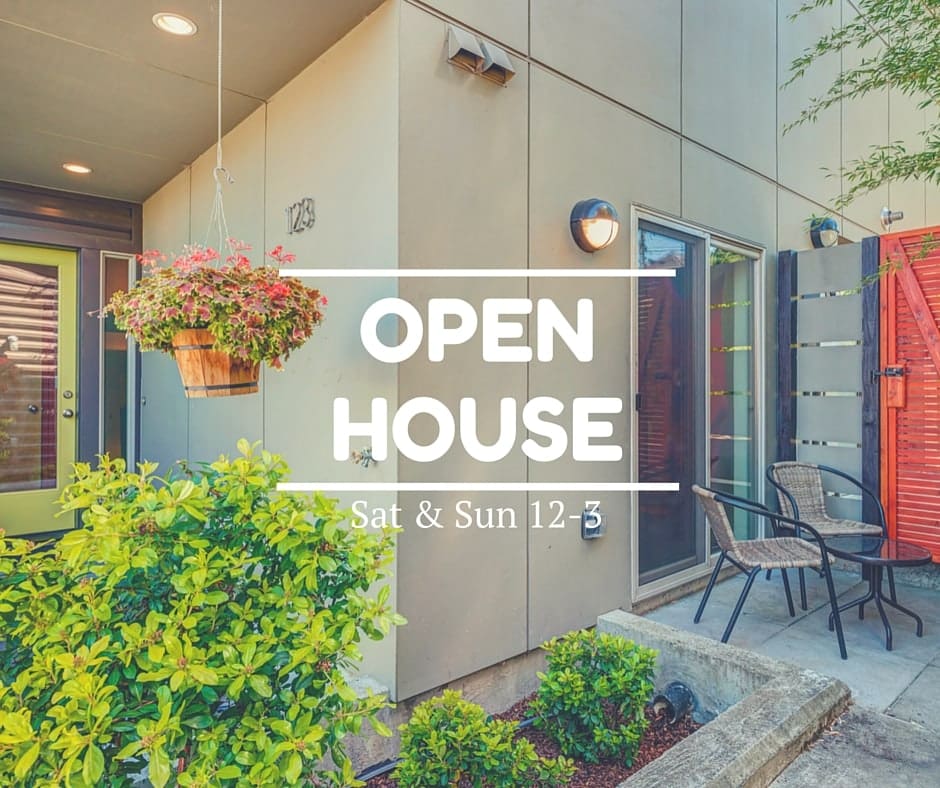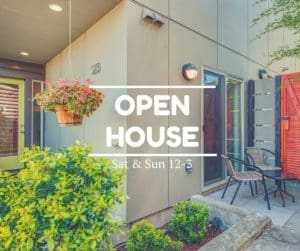 Reason 3: Breathing Room – This Madison Valley townhome situates your living space on the upper level allowing you to take in sweeping views of the surrounding area and the Cascades from the nearly floor to ceiling windows and throughout the home that you can count on ample light year round. The open design of the living space featuring taller than normal ceilings make it feel you're almost living outdoors with the amazing views and the openness created by the large windows.
Reason 4: Parking –  Parking can be an important piece of the home buying puzzle. Consider that piece solved, not only will you have parking, you will have your own garage space! Secure parking, get that vehicle in there and leave it. You can get around the hood easily enough without it for the most part.  There will certainly be those moments you need a car and if you don't feel like using your there is  Zipcar and Car2Go or public transit.
Reason 5: The Hood – Madison Valley also known as "Little France" recognizing its outstanding French restaurants is a quiet Seattle neighborhood with European flair. A tightknit community where shop owners know their customers by name and there is active communication amongst neighbors to keep everyone in the know. Madison Valley is set on the opposite side of Seattle from downtown and connects easily to Madrona, Madison Park, Capitol Hill and the University District among others. An eclectic mix of shops, services and restaurants – many independently owned that attract visitors from afar. Home ownership occurs more than renting and there are more single family homes than condos. A fantastic place to call home, while still being connected to the rest of the city. You're never far away in Madison Valley!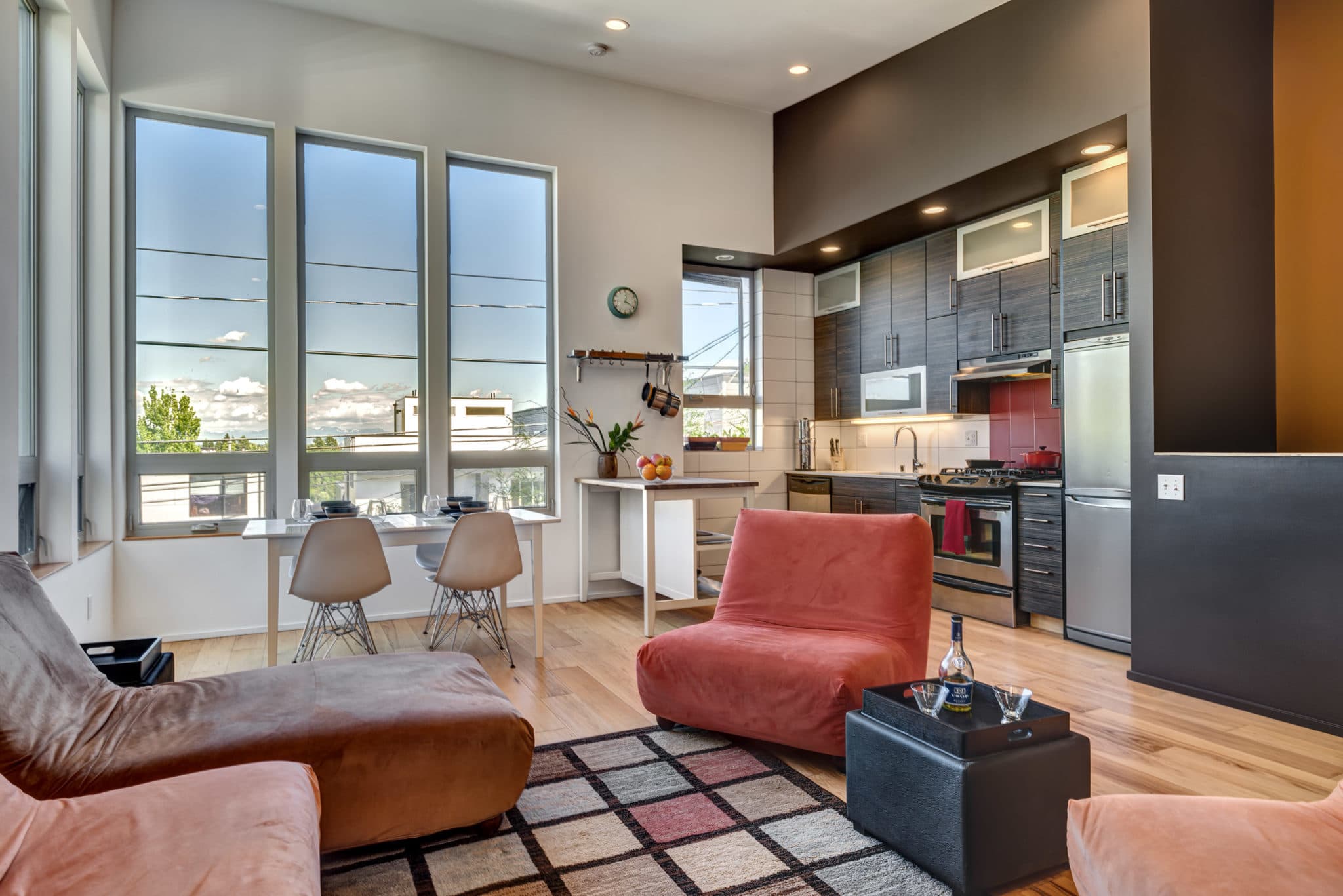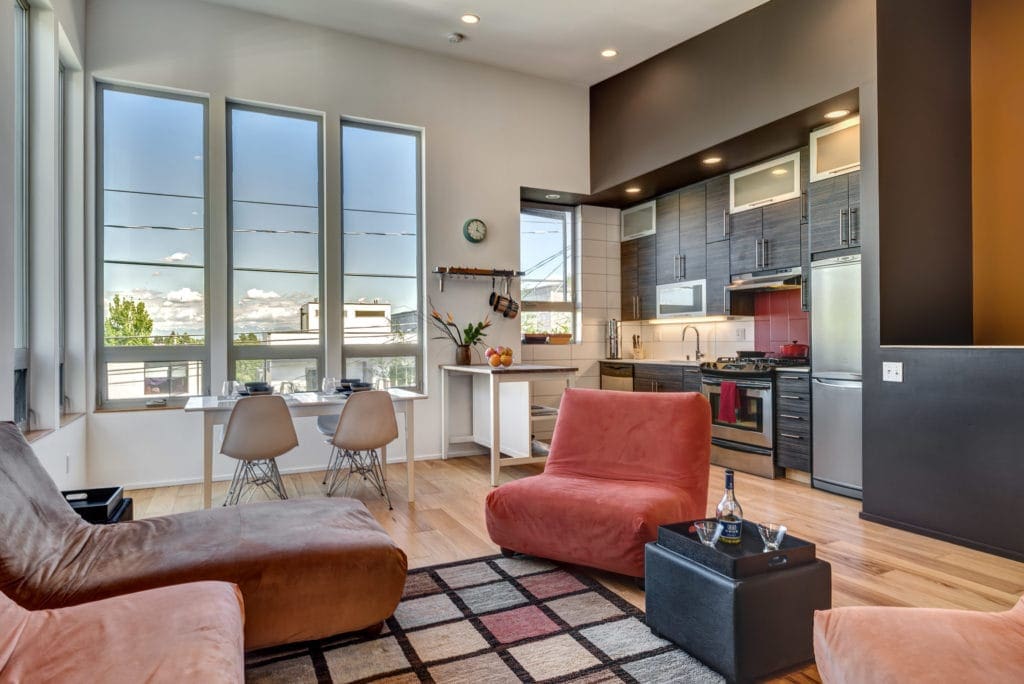 The Critical Nuggets About This Home:
Now let's check out some pretty photos of this Mod Madison Townhome