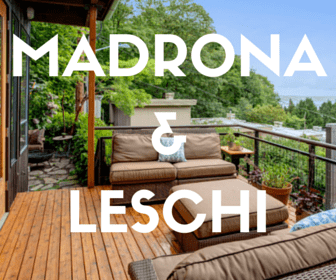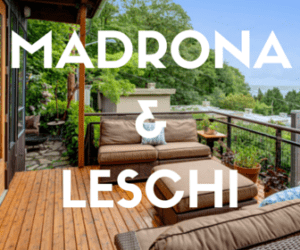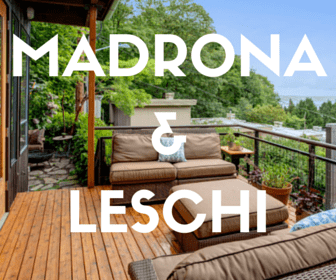 Diva Dweller: Shanna, Zeke & Oscar
Diva Dwelling: Secluded Contemporary Home
Madrona/Leschi is the best of both worlds–super close to the action in Capitol Hill and the Central District, but with the slow pace of a small town. Madrona's commercial core runs along 34th Avenue and is filled with great restaurants, coffee shops and shopping, but still secluded from major development. This corner of the 'hood is perched above Lake Washington, with no lakefront property but majestic views in just about any direction you look. Leschi is bordered by the Lake on one side and creeps up the side of the hill just south of Madrona. This 'hood is a runner, biker and paddler's haven.
Live: The gorgeous network of green space in Leschi and Madrona include Leschi and Frink parks that open onto Lake Washington Blvd and the Lake.
Work: The #2, 3 and 14 will get commuters to Downtown, Queen Anne and Ballard and to the Mount Baker Transit Center. This neighborhood has great access to I-90 for those Eastside commuters.
Play: The Bottlehouse is a gem. It has one of the best patios in the city, a fantastic selection of vinos and even a craft brew for those hopheads among us. The staff are incredibly knowledgable about everything wine and cheese. Happy hour is 3-6. Don't miss it.
Hoodblog: Madrona, Seattle and Leschi Community Center
Walkscore: 77