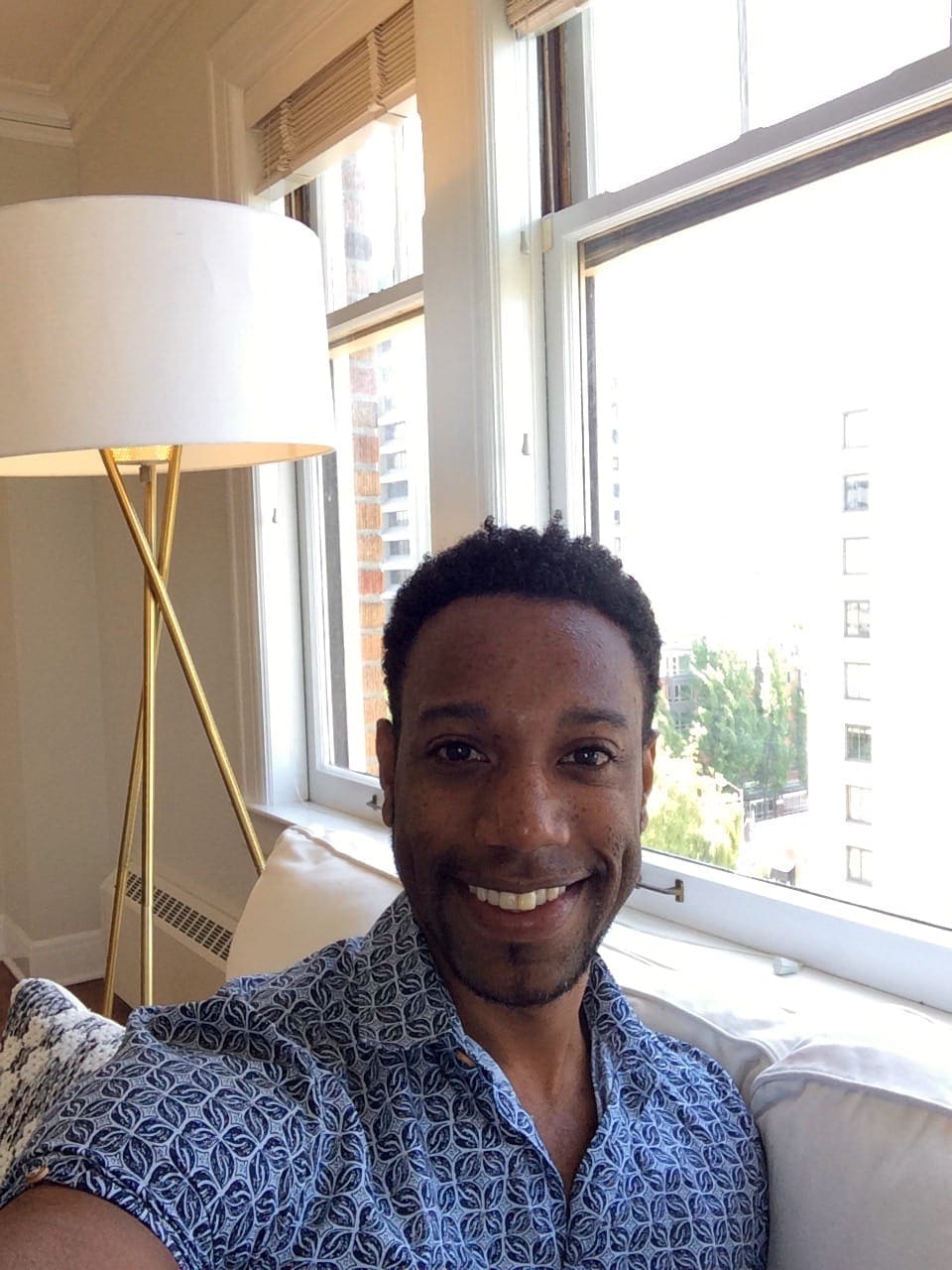 Capitol Hill condo of the week is the Gainsborough 1017 Minor Ave #1104. Yes, I know it's technically on First Hill, but it's close enough and simply too stunning for me to pass up on a chance to tell you about it.  Andrew Jackson of Windermere has just listed this amazing property and you really need to go see it. This is one of those special units that you won't see very often. To put it in perspective, if Carrie Bradshaw suddenly felt the urge to leave New York and move to Seattle this is where she would live.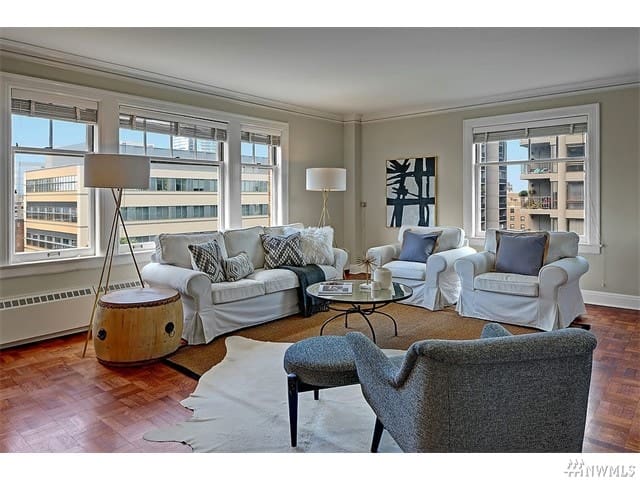 When I am out touring with my future Dwellers the number one biggest complaint I hear about Seattle homes is their lack of closet space. Well, that is not a problem here. The spacious bedrooms also come with spacious closets. The master bedroom closet especially just seems to go on. It can fit all the Prada and Manolo Blahnik and girl or boy could dream to own.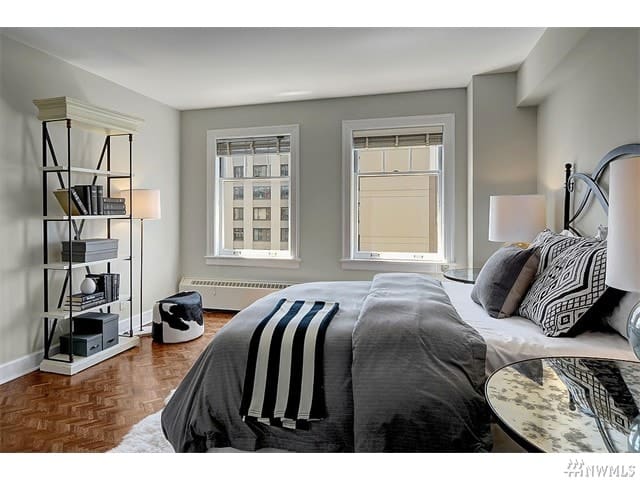 What I love about this Capitol Hill Condo (even if it's really on First Hill):
Large spacious rooms. Large living, connected to an equally spacious formal dining room is perfect for all types of entertaining. Both bedrooms offer plenty of space for queen beds and luxurious furniture. They just don't build them like this anymore.
Corner Unit: This unit is beaming with natural light. The large windows throughout the unit brighten up all of the rooms. Seattle gloom does not live in this condo!
Period Finishes:  This unit has much of its original charm but has unobtrusive modern updates. It boasts beautifully maintained parquet floors, mosaic tiles, and even monogrammed doorknobs.
Secret Office: Just when you think you have seen all there is to see in this unit, there is one more thing. Don't miss the private office located off the master bedroom.
Rooftop deck: Basically this is a rooftop park. The HOA has done a superb job of making this rooftop more like a personal retreat space. The lush plants provide a perfectly tranquil and relaxing atmosphere.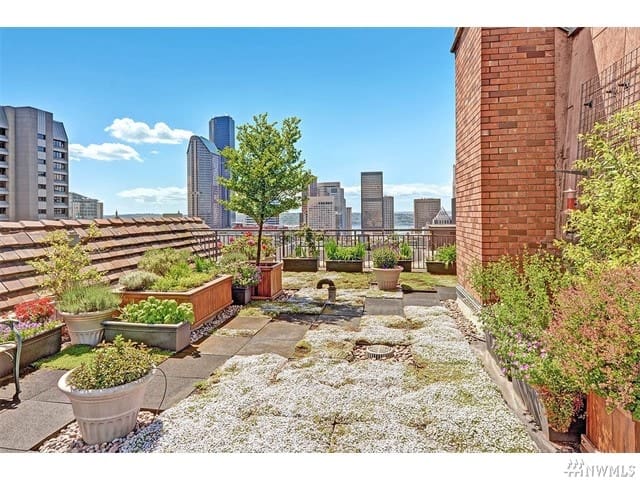 As far as Capitol Hill Condos this is one of those unicorns you don't see very often. There is so much new and modern everywhere in the city, it's refreshing to see stately properties such as this from time to time. Give me a call 206.795.6292, it would be my pleasure to show you this unit and help you become our first Dweller in the Gainsborough Condo.

Photos courtesy of Andrew Jackson