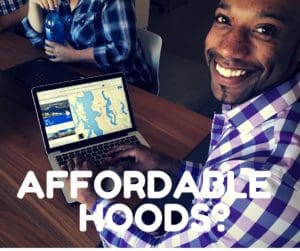 Are
Affordable Seattle Neighborhoods
a thing of the past? I don't think so. Yes, it's true that over the last 20 years
Seattle
has been growing up and has put on its big boy pants to become a world class city. That growth has created a housing boom that has made a lot of
first-time homebuyers feel priced out of the market
. But don't fret, while
Seattle
has more than its fair share of expensive neighborhoods and pricey houses there are still affordable areas sprinkled throughout the city.
Here are five great Affordable Seattle neighborhoods:
1. Highland Park– This neighborhood is nestled in the southeast corner of good old West Seattle. Quiet streets and quick access to downtown via highway 99 make this neighborhood one to consider. Average home price $356k*
2. Upper Rainier Beach– Nestled right above Lake Washington, this neighborhood offers the opportunity for a home with a killer view. Proximity to Rainier Ave gives residents quick access to nearby cities of Renton, Auburn, and Kent. Average home price $368k*
3. Brighton– Just two miles south of Columbia City, Brighton is an upbeat walkable neighborhood. Think of it as Columbia City's baby brother. Prime access to the light rail and transit makes this neighborhood a place you definitely want on your list. Join the growing list of Diva Dwellers to call this neighborhood home. Average home price $366k*
4. Beacon Hill– Beacon Hill is the largest geographical area on this list. There is quite a diverse range of micro-hoods in this area. You can have quiet and residential or active and. Your starter home is waiting for you. Average home price $369k*
5. Haller Lake– Holla! Representing North Seattle on the list is Haller Lake. Of all the neighborhoods on here Haller Lake is probably the least well known. Don't let obscurity get in your way to add this commuter friendly neighborhood to your list. Average home price $396k* Special Note- This hood has the lowest list to sale price on this list with buyers paying just over 3% list price!
Affordable Seattle Neighborhoods are out there, you just have to be willing to open yourself up to explore areas of the city you ever knew were was fabulous. While I only included five neighborhoods on this list there are several more affordable Seattle neighborhoods with fantastic homes. Give us a call and let us help you find them and become a Diva Dweller today.

*Single family homes sold in the last year. Does not include townhouses or condos. Data from NWMLS