Now Here are "The Top Five Reasons" You Need to Run to this Mid-Century Rambler in Skyway:
Reason 1: Classic Mid-Century Design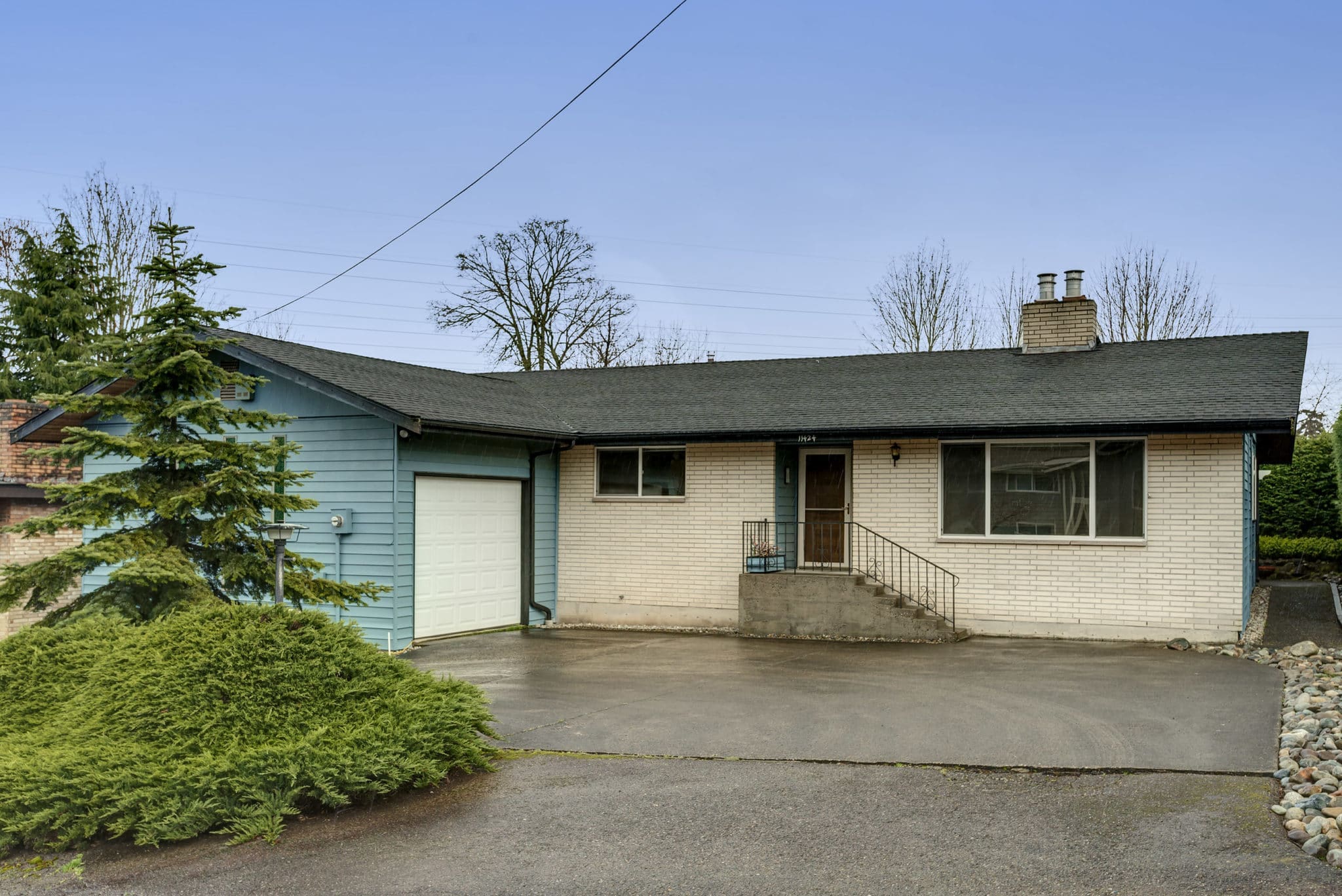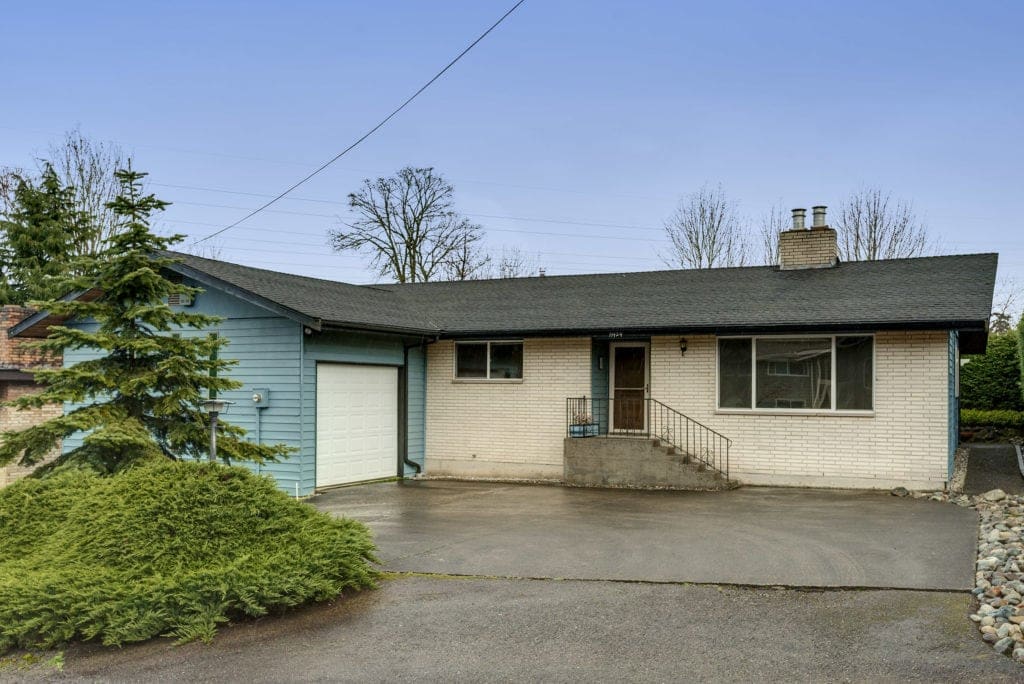 As you pull up to this mid-century Skyway home, you'll see it isn't alone in its design style. Set in a neighborhood of like-styled homes, each with their own personality atop the gently rolling hills. It may not be imitated when you drive up but this home is large and private. You will just come to find that its original charm inside is quite fabulous and ready for you to make your own. Ample parking and garage space on the outside, step in and find a sunken living room, kitchen and entertaining space, back patio and yard, spacious bedrooms,  a master suite and a mudroom that has its own surprises. More on that later.
Reason 2: Sunken Living Room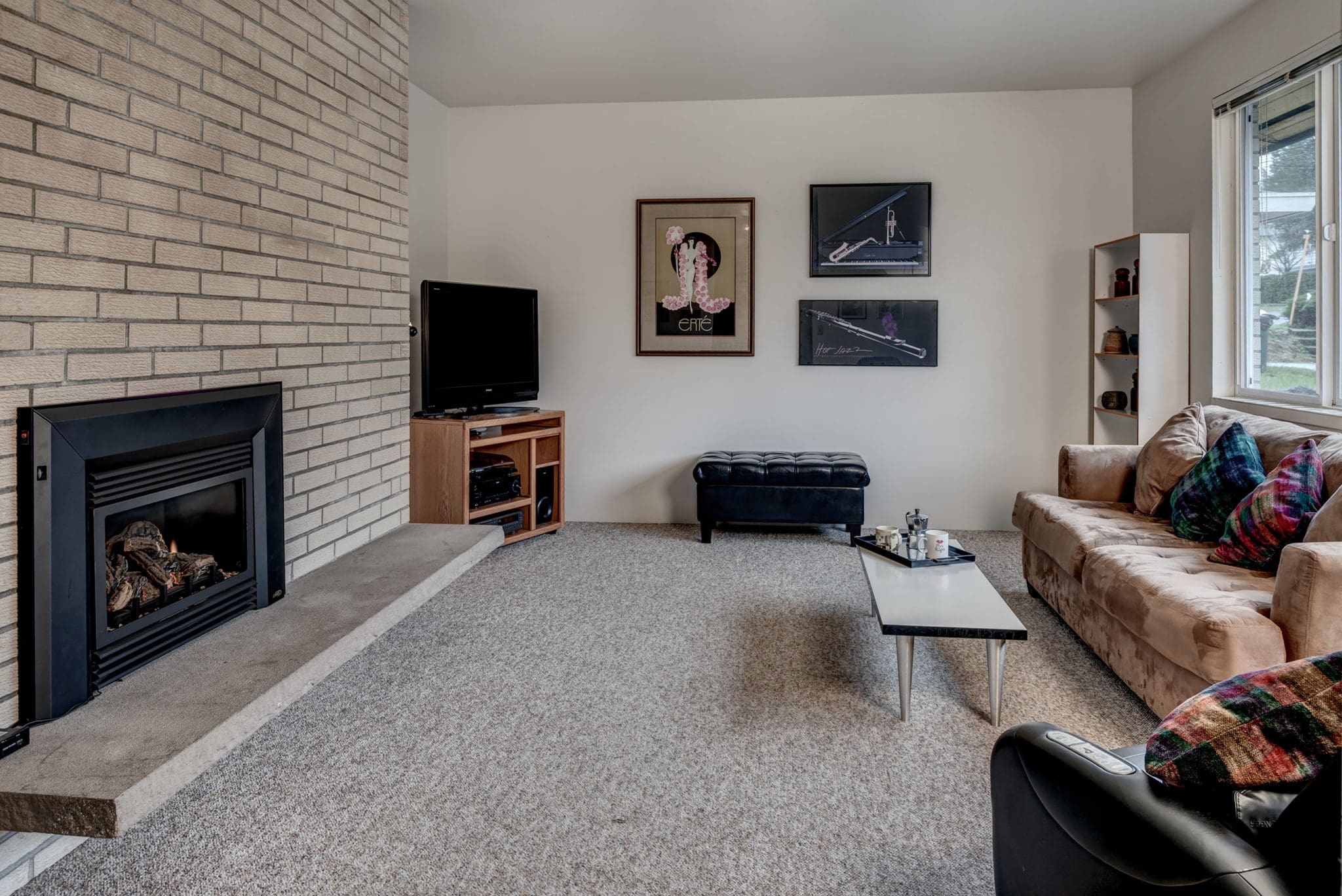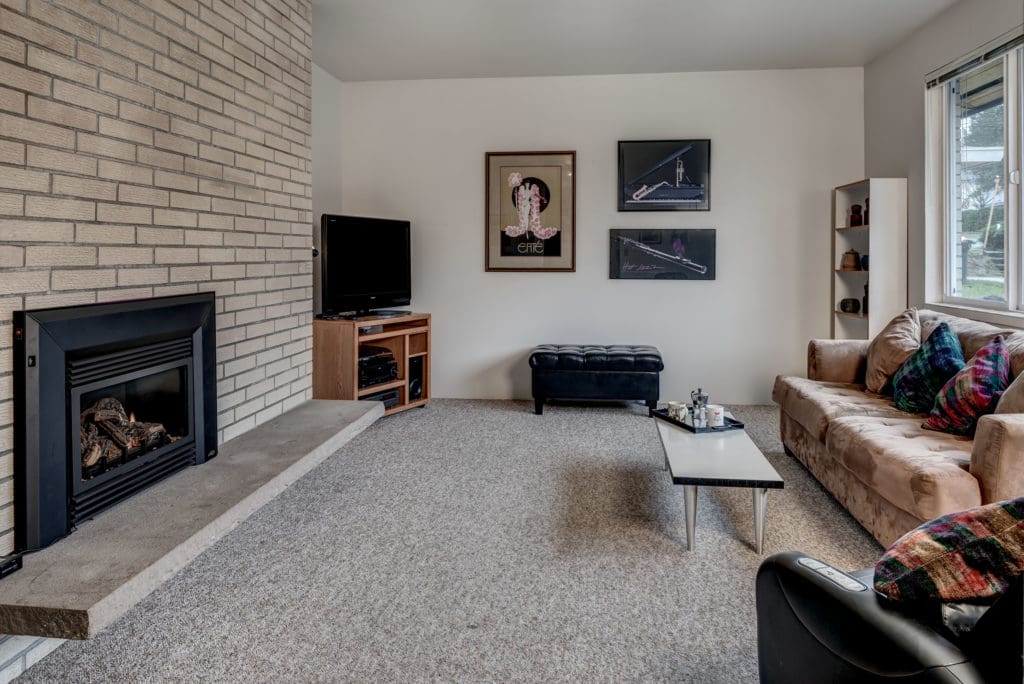 The first room you see upon entering is the sunken living room. Immediately you'll envision it as your formal living space, remember that room where you weren't supposed to enter as a kiddo? Or perhaps times have changed enough that the formal space is out and you can make this your own living/family room for tv, movies and holiday celebrations. Complete with fireplace (and it's not the only one) with ample space to show off your art collection.
Reason 3: Kitchen and Dining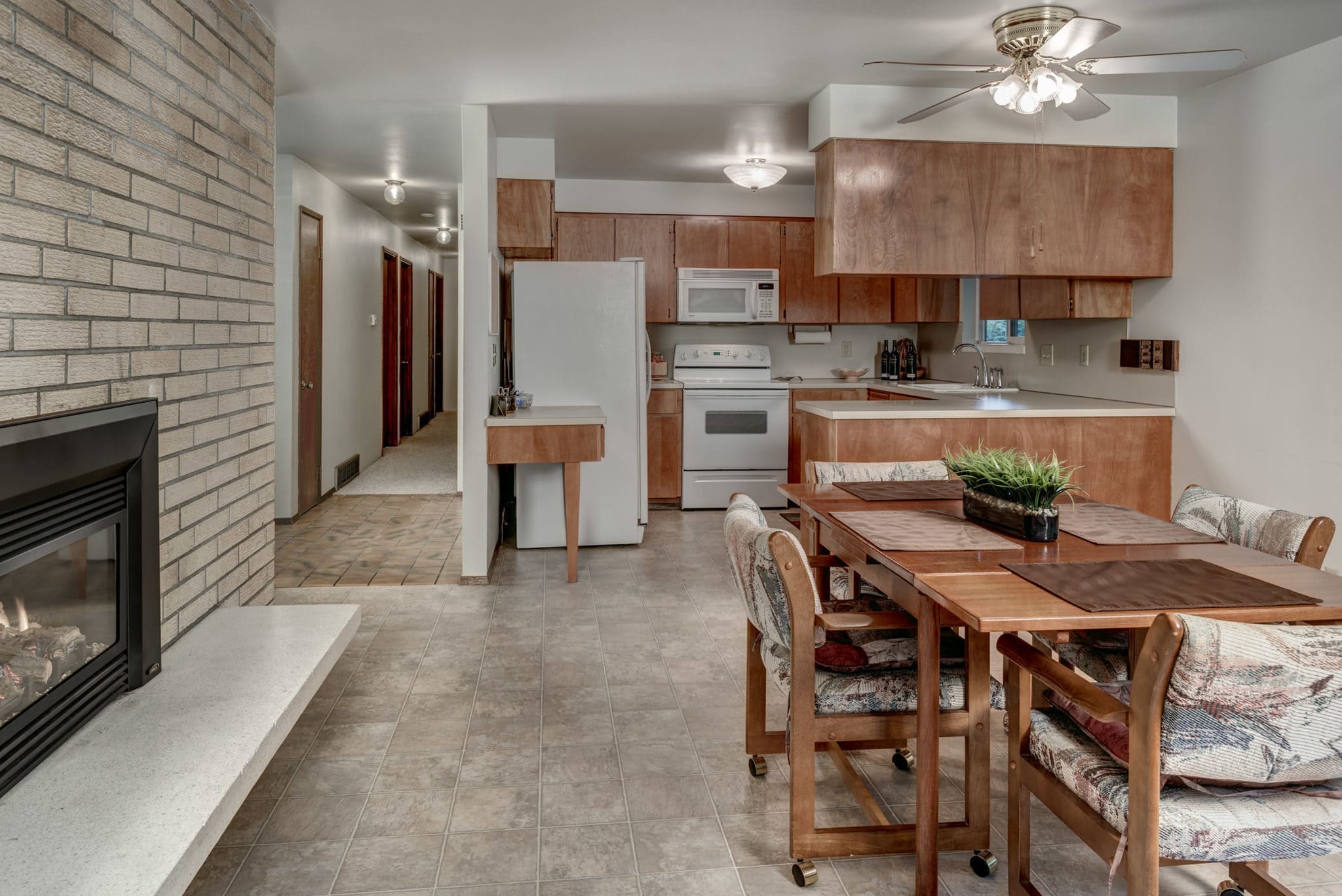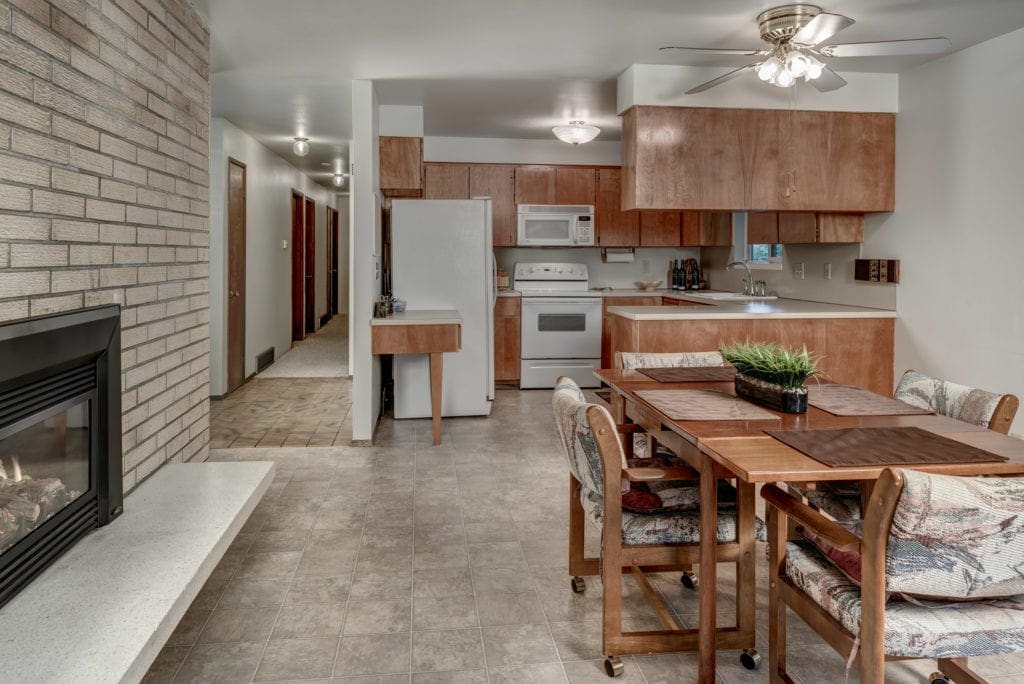 If you're not heading to check out the bedrooms and the rest of the home, you'll be stepping into the kitchen and dining space. Gorgeous, all original, and well cared for wood cabinets catch your eye. This mid-century kitchen is a classic, complete with breakfast counter and desk area next to the fridge. Perfect for the kiddo that has some homework to finish while you work on dinner prep. The dining space has room for everyone to spread out or come together for a meal. That other gas fireplace is situated here right behind the one in the living room bringing to mind the idea of one fireplace that works for both spaces. Entertain like a pro with this kitchen and dining space – when it is nice out, the patio is right thru the sliding door offering additional space.
Reason 4: Mudroom and Lower Space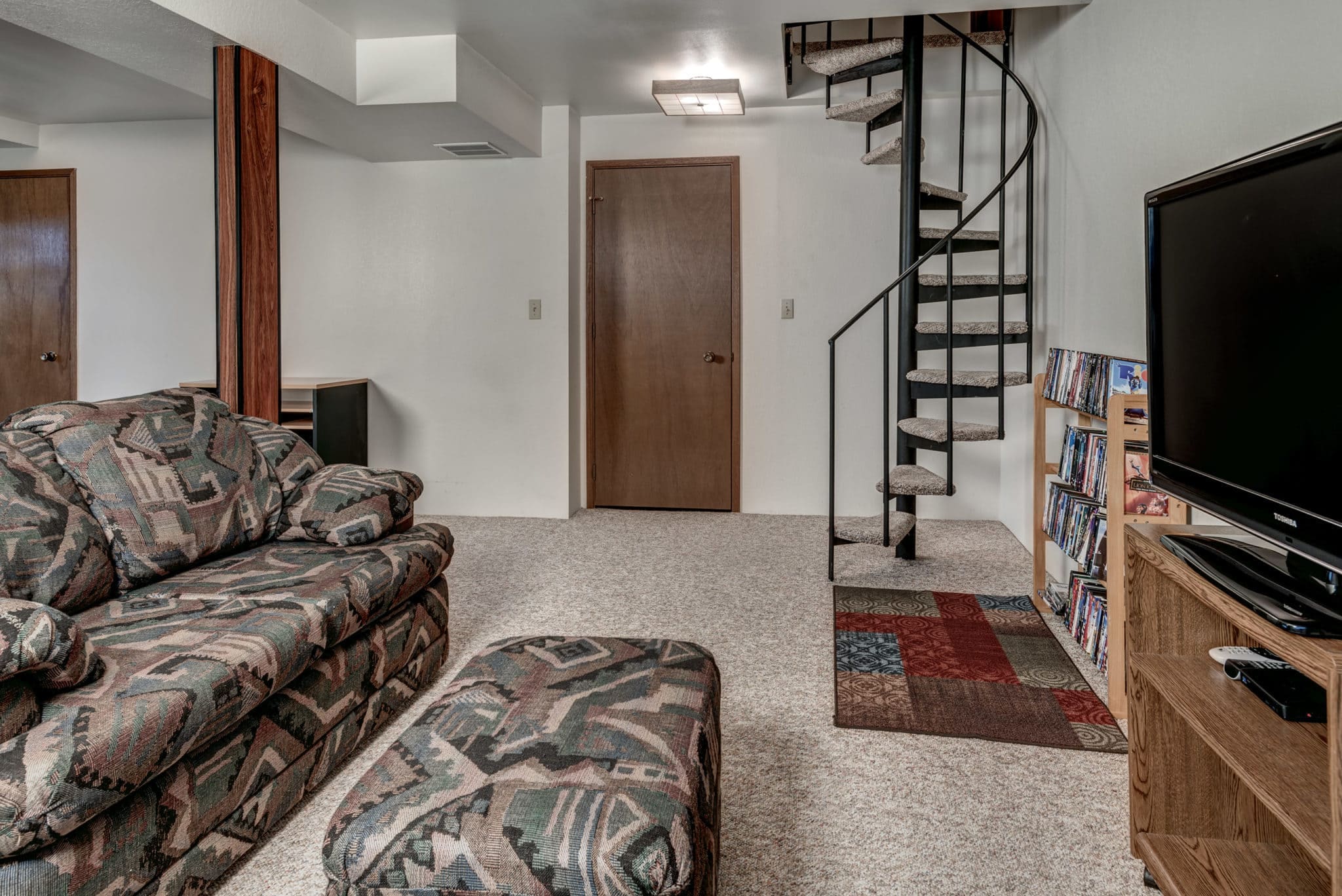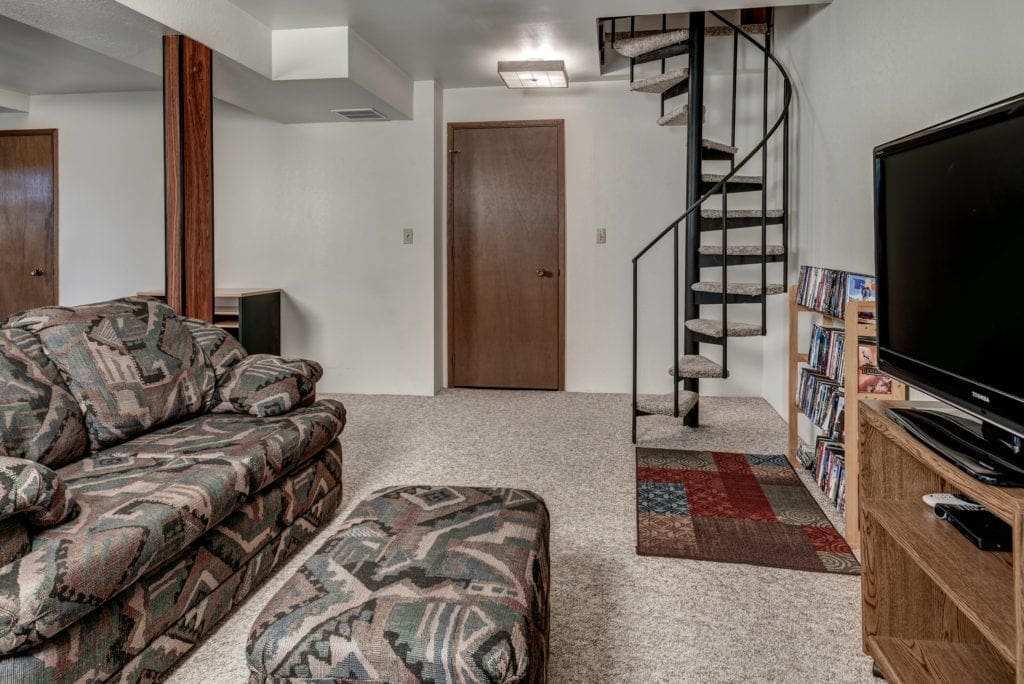 This mid-century home has a pretty amazing layout, yet there's something special about it. As you visit each of the bedrooms, you'll see a smaller room with a door and a not so hidden, yet unique spiral staircase. Welcome to your mudroom. With access to the equally spacious and amazing garage, you're drawn to this staircase. It isn't exactly large but, obviously, a grown person can utilize it. Whether you take a sneak peek or head on down, you're in for a surprise. This staircase takes you to a whole other room! It doesn't exactly feel like a basement space but it is in the realm of the basement. With its own outer door to the side of the home connecting you to the backyard and the front of the house. A teenage getaway, personal gym or perhaps even a family room to compliment the sunken living room. You have space to work with and opportunity to make it what you wish. Plus there is access to storage via both of the doors leading you to cabinet space and access the furnace and air systems from either end. You'll even find a second door leading to an underground storage/crawls space below the rest of the home. We haven't even made storage space a reason to see this home, but you get so much of it!
Reason 5: Patio and Yard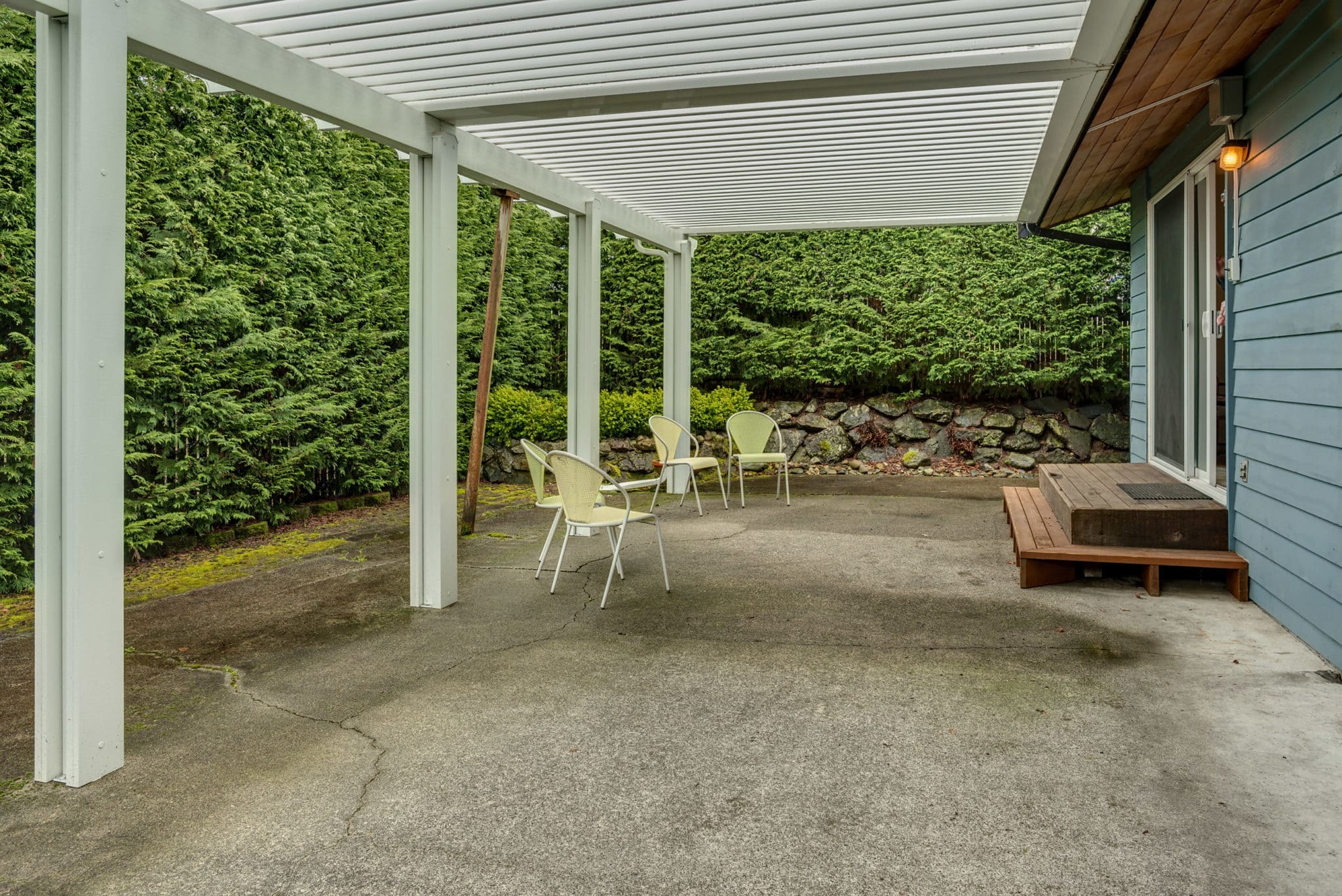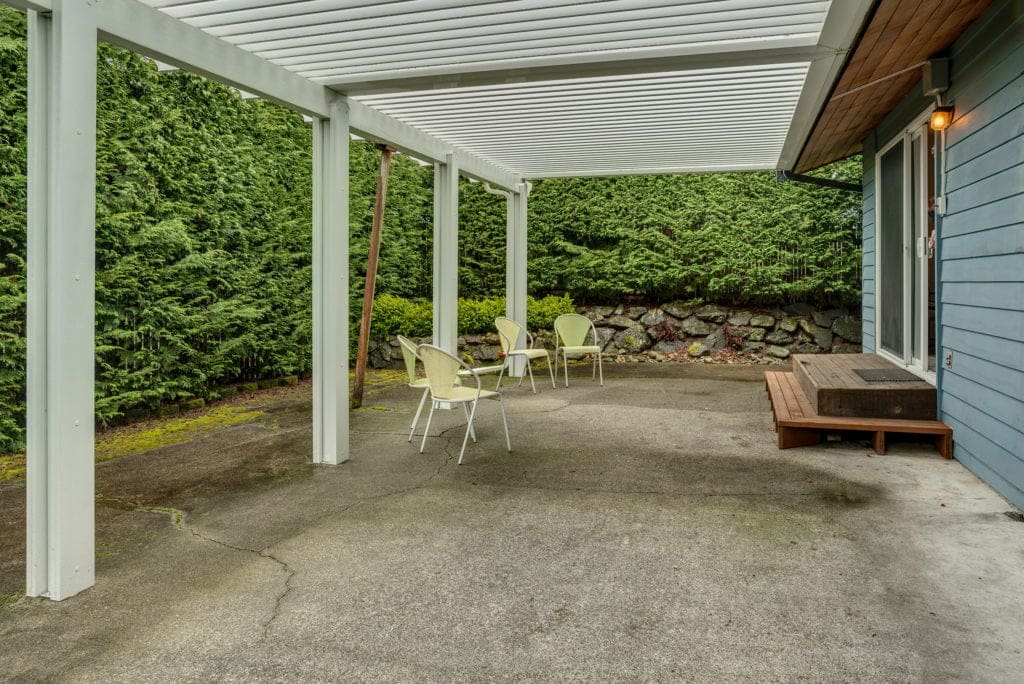 As we get into the warmer weather, entertaining outdoors is more of a possibility and amazing to do here in the gorgeous summer weather. The patio beckons you with space for outdoor dining, the awning opens and closes with the flip of a switch for some shade when needed. The privacy of the hedges that almost seem to create another space of the home itself. The yard space gently slopes down away from the patio leading you around to the alternate entrance to the basement. The established foliage is evergreen and perfect any time of year. Perhaps if you have a green thumb to stretch, there is space for home grown veggies or flowers. A container garden would do nicely as well with the patio space available and still afford you the ability to spread out and entertain.
The Critical Nuggets About This Home: