Divas Announce a Chic Capitol Hill Townhouse
Let's be honest. It is near impossible to find a Capitol Hill Townhouse with a rooftop deck under $600,000. Out of the blue, rooftop decks became all the rage this last season. Everyone and their mother, puppy, Daddy Bear, and the tech kid nextdoor wants a rooftop deck. Frankly we think it is because of our Endless Summer here in Seattle. Rooftops = instant coolness, party readiness, and generally a good time had by all. Let's just say this Chic Capitol Hill Townhouse has exactly what you have been missing all season –  ROOFTOP DECK!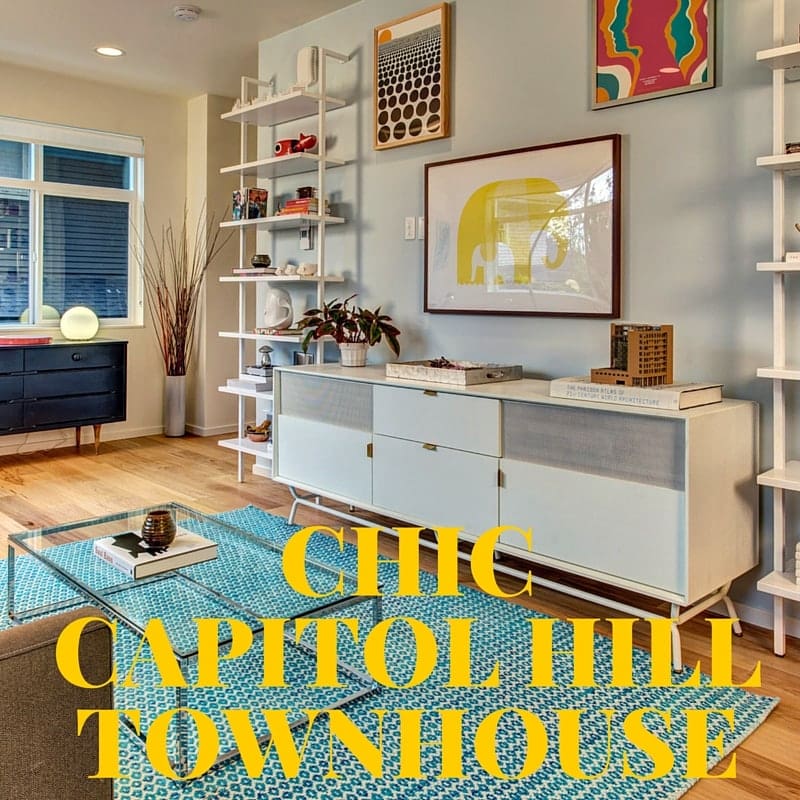 Reason 1: Rooftop Deck | Ok we already talked about the deck. Snuggle up on the deck with pals, enjoy some warm fall drinks, and watch the sun set.
Reason 2: Location | The area right just south of Union is now filled with our favorite restaurants, bars, etc. In fact it took our Diva Kim all of 20 minutes to walk to our Chic Capitol Hill Townhouse in HER HEELS! How much do you love urban living with an 97 Walkscore?
Reason 3: The Styling | Our Diva Dwellers went over the top in how they figured out how to perfectly decorate this Chic Capitol Hill Townhouse. The kitchen is a perfect size for entertaining and it does not take over the entire space. The master suite is yummy. And downstairs the guest bedroom / TV room is bright and inviting. Invite the entourage to your house this Thanksgiving!
Reason 4: Southern Light | This Chic Capitol Hill Townhouse has full southern light streaming through it's large windows. How many boring townhouses have you been in where you thought – well I wish it was brighter. Well this just radiates warmth and goodness during those long grey Seattle winters.
Reason 5: View From the Rooftop Deck | Did I mention the view off the rooftop deck? Oh yeah. Not only is no one peaking at you and your business from your perch but you get a full view of the City from your deck.
The Critical Nuggets About This Home:
Now let's check out some pretty photos of this Chic Capitol Hill Townhouse