Halloween in Seattle – Diva Style: Spooky Fun For All Ages
This year, Halloween falls on a Saturday, meaning it will be a major freak show around town. If big raves and costumed pub crawls don't appeal to you, it can be hard to find something to do on the big night, or even in the days leading up to it. We have a few arty and educational recommendations for you that may make the week a little less scary for you. Bonus: For families with kids, getting to extra events so they feel that they got the most mileage possible from their costumes can save a lot of heartache.
Halloween Fun at The Seattle Aquarium, Oct. 23-25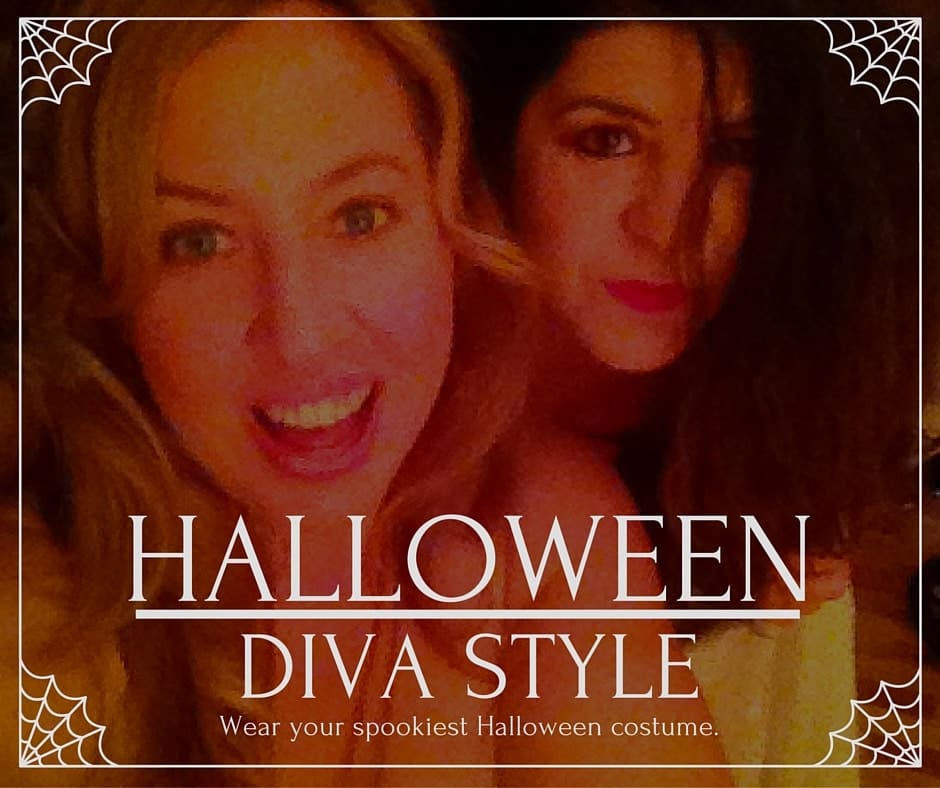 Treats, activities and games, underwater pumpkin carving demonstrations, cute otters and creepier creatures from the depths—The Seattle Aquarium is a great destination for younger children all weekend before Halloween weekend, from 9:30 AM to 5 PM. Bonus: It's during the day and indoors, so keeping those costumes dry is not an issue, even if it rains (and even though you'll be surrounded by water.) Admission is free for members and children 3 and under. Youth ages 4-12 get in for $15.95 and adult admission (13 and over) is $22.95. See the website for other discounted rate info and the full schedule of activities during the weekend.
Pumpkin Bash at Woodland Park Zoo, Oct. 24-25
Woodland Park Zoo really gets into Halloween every year, and the kids and animals love it. Costume kids (12 and under) get in free with one paid adult. The event gets is so named because the animals actually get pumpkins to chow on, and they are very popular. As the zoo puts it: "See how pumpkins bring out the animals' wild instincts as hippos chomp, meerkats dig, and bears crunch their way through the festive treats." Meanwhile, Zoomazium, the zoo's indoor nature play space, becomes the Boomazium, suitable for really young audiences, featuring not-so-scary storytelling, costumed puppet shows and games. Get a full schedule (including pumpkin feeding times for the animals) and purchase tickets on the zoo's website.

The Museum of Fright, Oct. 25
We were surprised and delighted to know that the Museum of Flight does its own Halloween event. But Why wouldn't it? Ghosts, witches, banshees, vampires, predator drones—plenty of scary things fly! This event also encourages costumed participation by making admission free for children and youths (16 and under) who come in costume. (Admission is $5 to $10 for everyone else.) Activities include face painting, monster bowling, a gross-out mad science lab, storms and spooky flight simulator rides, a photo booth and, especially for kids, ghostly drop-parachutes at the pumpkin patch. Open from 10 AM to 3 PM on Sunday, October 25 at the Museum of Flight (9404 E. Marginal Way S.). Get tickets online.

West Seattle Junction Harvest Festival, Oct. 25
This free, pubic event draws hundreds of attendees to the West Seattle Junction every year for harvest activities, a scavenger hunt in the farmers market, a chili cook-off, and a kid's costume parade at 11:30 PM, led by the West Seattle High School Marching Band. It's really one of the most darling family activities of the season. Farmers market merchants and businesses along California Avenue will dispense treats after the parade. There's a real main street vibe to this neighborhood, and this festival is a way to experience it at its best. The event runs from 10 AM to 2 PM, with trick-or-treating starting at noon. Get details and a full schedule online.
Henry Art Gallery Open House, Oct. 29
Want to get out and be social in a more adult environment, but don't want a high pressure party? Try the Henry Art Gallery's Fall Open House on Thursday, October 29. You can enjoy the newly opened fall exhibitions, special activities, live music, conversation and snacks—plus beer for the adults. It's all ages, so if the kids want to wear their costumes out a few days early, it's a great place for a test run. (Just don't let them run headlong into the new installation by Pae White. We're looking forward to seeing how she transforms and interprets the Henry's large lower gallery space.) The party is from 7:30 Pm to 10 PM at the Henry Art Gallery. Free for members, $15 general admission, $12 for students and seniors.
GROSSOLOGY at Pacific Science Center (Ongoing Exhibit)
This isn't an official Halloween themed event, but bodies ARE pretty horrifying, and GROSSOLOGY: The (Impolite) Science of the Human Body at Pacific Science Center is made to educate visitors on "the good, the bad and the downright ugly" of bodily functions. It's based on the best-selling book, GROSSOLOGY, so for families with little ones who find glee in the gross, the animatronics and interactive installations here ought to be keep them (and you) entertained. Maybe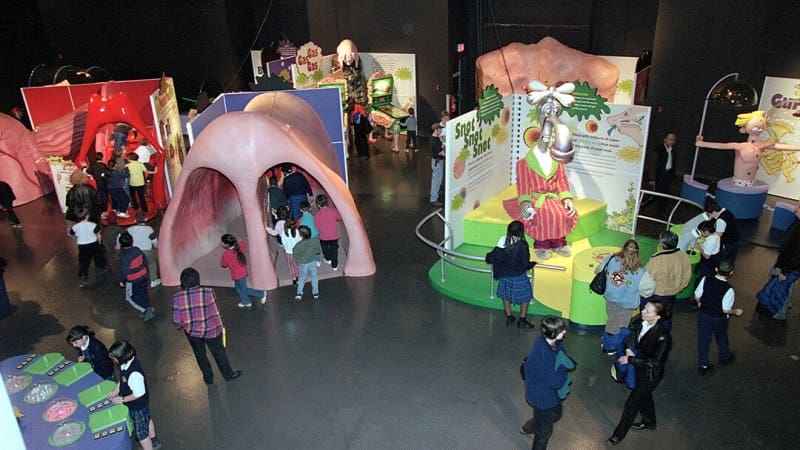 As for actual trick-or-treating with the kids, there are plenty of free, safe and easy options around town. Here's a list of locations with dates and times. (Be sure to note which dates are on the 30th and which are on the 31st.)
Location
Date, Time, Location
Other Info
Upper Queen Anne "Trick-or-Treating on QA Ave"
Oct. 30, 3 PM – 6 PM
Upper Queen Anne Ave., from McGraw St. to Galer St.
Details on the site for the Upper Queen Anne Merchants Association.
Magnolia Village "Mini Trick-or-Treat"
Oct. 30, 4 PM – 6 PM
Magnolia Village (

W. McGraw St.

)
A short, easy walk in Magnolia Village. A great option for teeny ones.
West Seattle "Admiral Junction Trick-or-Treating"
Oct. 30, 3 PM – 6 PM
Admiral District, California Ave. S.W. & S.W. Admiral
Look for Halloween posters at participating businesses.
Capitol Hill "Hilloween"
Oct. 31, noon – 7 PM; trick-or-treating from 4 PM
Seattle Central College's Mitchell Activity Center & Broadway Ave (1701 Broadway)
Musical performances, costume parade, carnival games, treats from Broadway Avenue's merchants.
Fremont "Trick-or-Treating at the Center of the Universe"
Oct. 31, 3 PM – 6 PM
Fremont Neighborhood
Over 150 Fremont businesses will be handing out candy to costumed kids (accompanied by adults). See the map of participants.
"Trick-or-Treat at U Village"
Oct. 31, 4 PM – 6 PM
University Village (2632 N.E. University Village St.)
Participating merchants will dispense candy to costumed children (and some treats for parents, too). U Village also has a covered kids play area near Kid's Club.
And last but not least…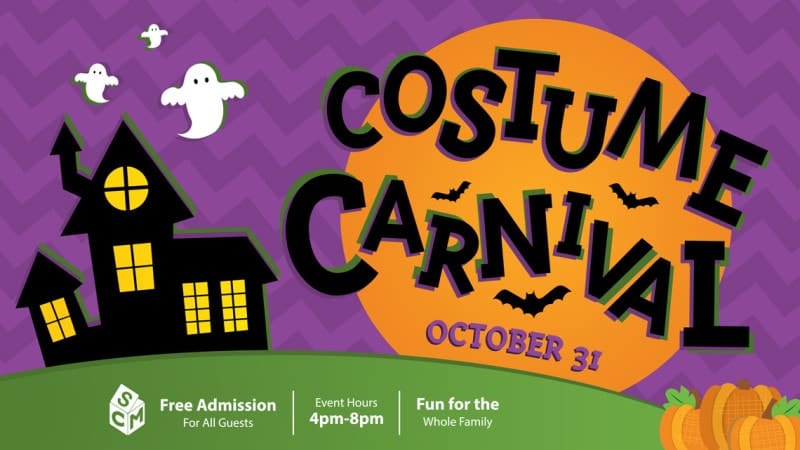 4th Annual Costume Carnival at Seattle Children's Museum, October 31
For little ones (10 and under) the Costume Carnival at Seattle Center's Children's Museum is a cute and covered venue for shenanigans on Halloween Night. Admission is free and the party goes from 4 to 8 PM. Last year, around 1500 people attended. The night includes games and activity tables provided by partner organizations. About costumes from the website: Costumes are not required, but encouraged for all (no masks). Read more and see photos from last year on the website.