Summer Break is what all of us as kids would look forward to at the end of school. And this particular season our team needs to shut down so we can renew ourselves. Kim, Michael, Rocky, Roy, Remington, and the support team all need a break.
All of us were made essential workers at the beginning of quarantine. We had our spring trips canceled and learned how to sell homes with super restrictive safety processes…and we did it with flying colors. In fact, our team sold more listings than any other time in our history. Hence our team will be taking a Summer Break from Friday, June 26th and we will be back at it on Monday, July 6th. Do not worry. We have you covered.
Enjoy The Team's Summer Break Photos From Back in the Day
Join us and take a break as well. Here are some ideas on how to live your best life this summer and shake off the chills of quarantine.
Thanks to Coronavirus Old Times Are Back This Summer Break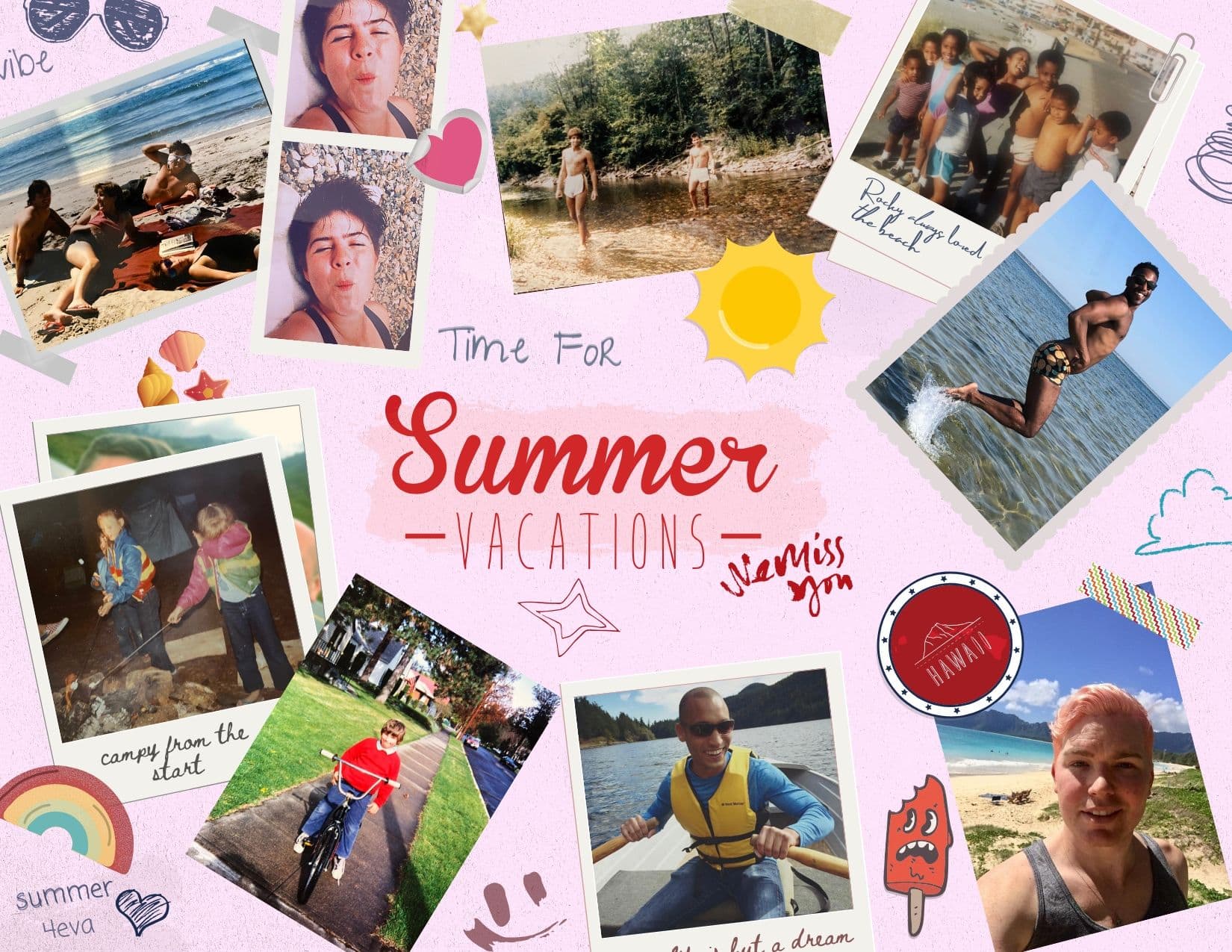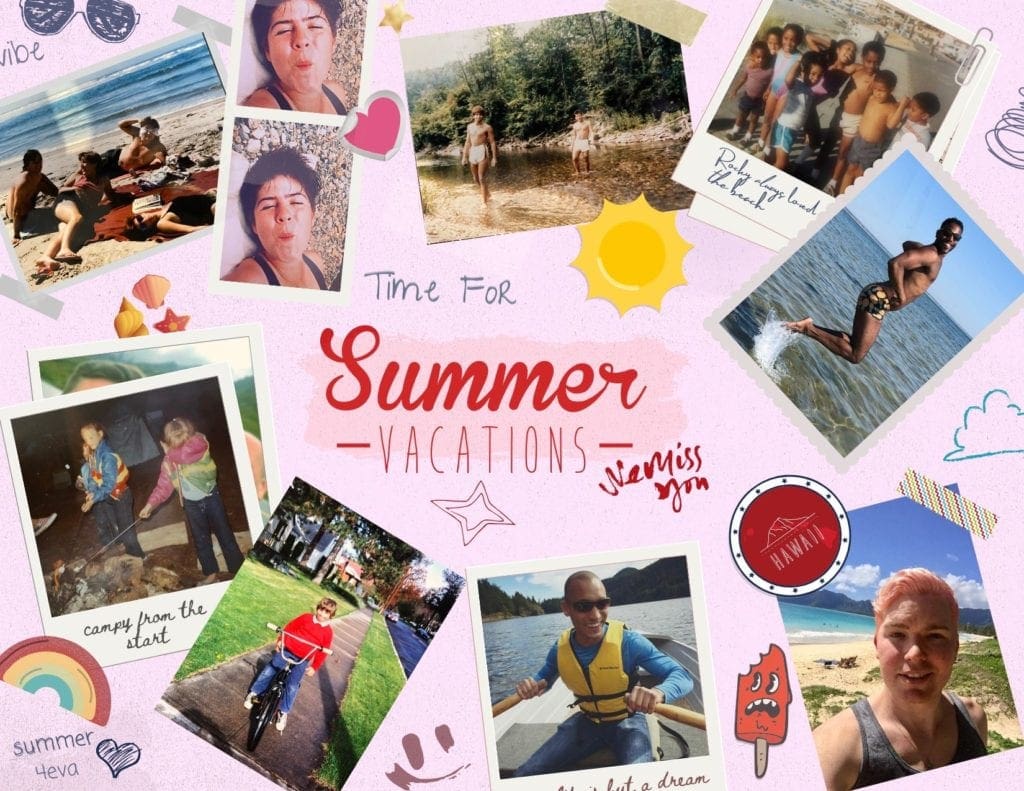 Speaking of summer breaks let's do a little flashback to the summer of your youth or a recent past when you could only text using numbers on a flip phone. (This does not apply to Zoomer, as they are busy doing the god's work, taking down Trumpers, racist family members, and being assholes to their parents—and yes, this includes the Divas and their teen at home.)
Let's go back to when the days went on forever. The days when you just hoped (if you were a young gay boy) that the shirtless guy across the street would notice you. Or when you would go to the Jersey shore and you only used tanning to get that perfect summer melanoma. Ok, there was a time before we knew about SPF. Remember when going to the river and cooling off in the swimming hole was the perfect day?
Get Yourself a Quarantine Crew and/or Bae
No really. People do need people. Figure out the five people you most want in your Quarantine crew and make it happen. Find five or so people and negotiate the terms of your co-quarantine. Need help with the negotiation of the Quarantine terms? Ask one of your Poly friends to assist in creating meaningful relationships in a pre-negotiated setting.
And for those of you who were regular on the hookup and dating sites, find a person (or two) to be your Quarantine Bae. This is not a committed relationship. It is a relationship for getting your needs met while staying safe and free from the COVID. Having that sexy sex that involves healthy imagination and emotions IS self-care. Get dirty! Wear a mask! And once again call your Poly friend about negotiation tactics.
Arrest Breonna Taylor's Murderers
For real! The cops shot an essential worker, Breonna Taylor, in her bed in her home and they are still walking the streets. Only a couple of days ago was ONE of the cops involved actually fired from their job. Bustle did an awesome article about everything you can do right now to secure justice Justice for Breonna!
Go Camping and Hiking
Our state is absolutely stunning. Especially during the summer. Pack up that sourdough starter and make some pancakes on an open flame. Get out into the wilds. Go hiking. Experience all of the amazing places that make this place a really magical place.
Tell Mayor Jenny Durkan that Her Budget Sucks
Summer break is usually the time I take a break from politics to go and do some exciting things like travel to Europe. But at this rate, I will not see Europe for another couple of years. Back to politics.
Mayor Durkan, your budget sucks.
Why are we paying police offers more money than social workers who have to have a graduate degree to do their work? Seattle Indivisible has an amazing guide on how to take action now and make a budget that actually serves the city.
Go to the Beach this Summer Break
The Washington coast is not that far away. Pack some sandwiches in that picnic basket you never use and head to the beach. The beach is stunning and soul renewing. It will make you feel like you are in a different reality. And for extra soul food take the doggies. Everyone will benefit.
Buy and Read Ibram Kendi's How to Be An Anti-Racist
Summer Break is also about Summer Camp. And frankly, the level of inaction I have seen this last month has been shocking. White People, you need to get your crap together, check your tears, and make changes happen in your life.
None of us want to be on your "diversity committee." We want to be leaders and CEOs. We want to get paid. And most importantly we want our Black friends, clients, neighbors, co-workers to be valued for being the resilient and beautiful people they are.
Check out our interview with our friend and Seattle artist Dani Tirrell as a way to get yourself oriented to our local community.
Buy a Cabin or a Beach House
The interest rates are so low that we can actually afford a second home. Also, vacation rentals are boring and who knows who slept in a bed with our dear friend Coronavirus still running wild. The Divas have some amazing brokers in Long Beach, Cle Elum, and Leavenworth. Trust us. Owning a second home right now is the way to live a little freer as we wait for the world to come up with a vaccine. Call/Text the Diva hotline and we will hook you up 206-271-0264.
---
Summer 2020 is Going to Be Epic – Have Fun and Change the World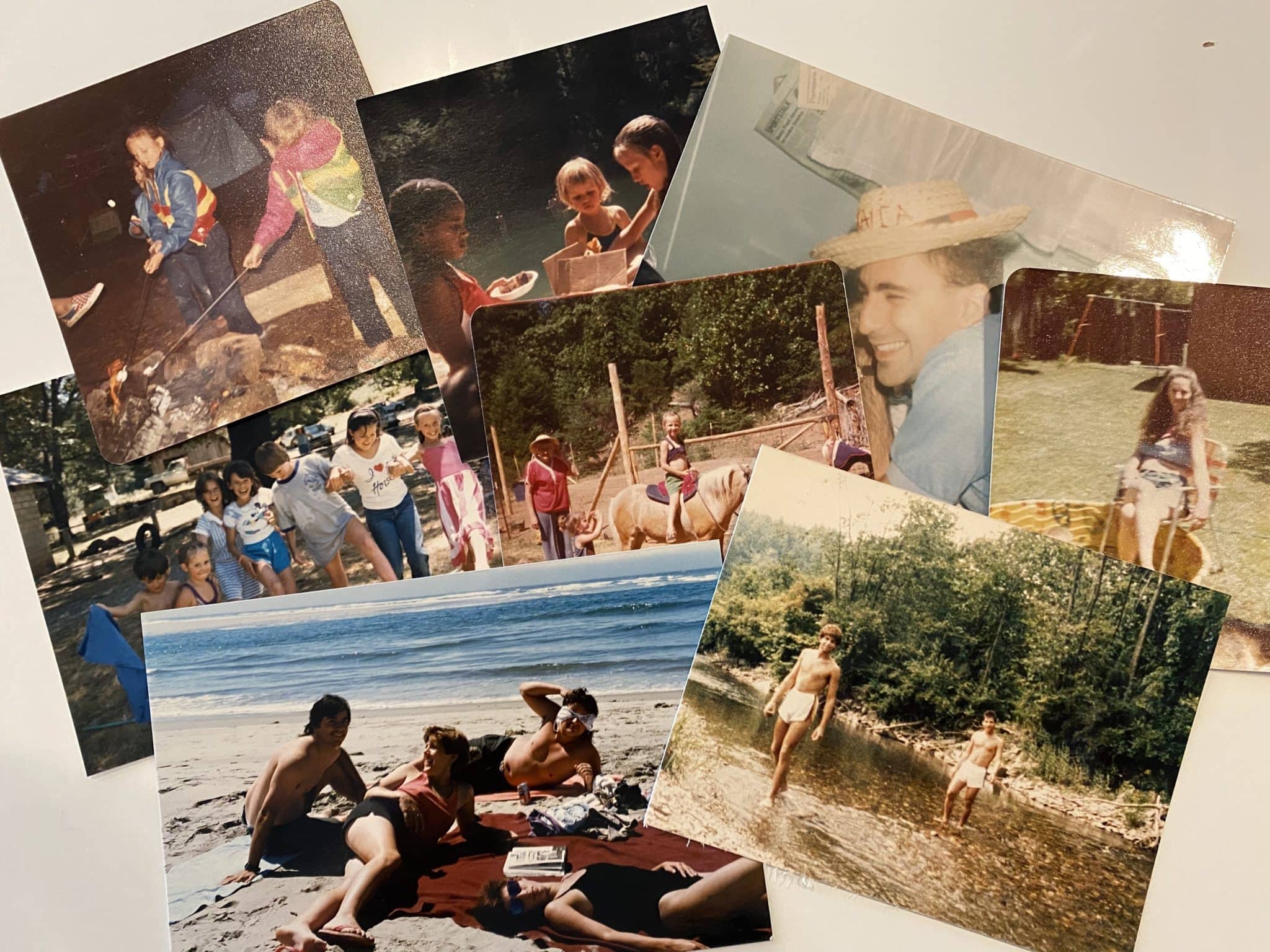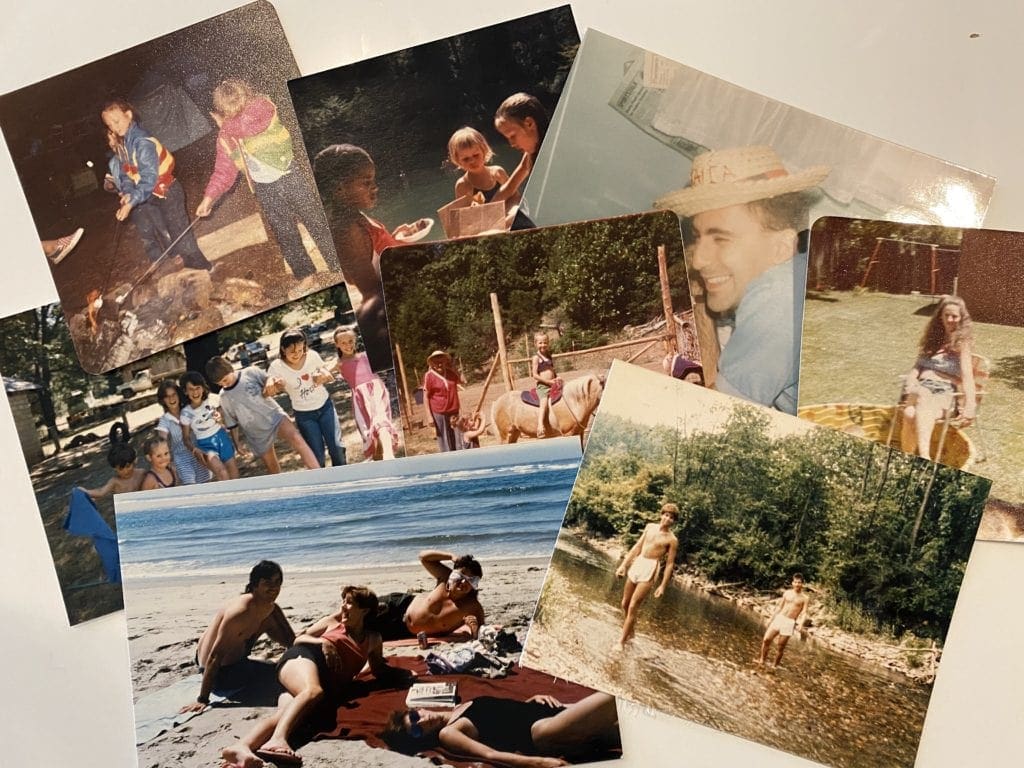 Thank you for letting us take a Summer Break. We really appreciate everything you do for our team. Your referrals and being amazing social activists are truly inspiring. We love you!