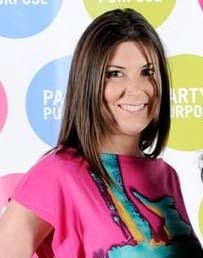 Our dear Diva Kaz has decided to take on a new role in her life and follow her passion into fashion. Early on, when I first met Kaz, she was (and still is) always dressed to the nines at every BBQ, Ballet function, or anywhere else that there was a need for an elevated dress experience.
Kaz + Fashion = wow how can this be more perfect?
Kaz has grown tremendously during her tenure here at Team Diva. We know that she will take many of those Divalicious skills into her next role at WRAPHABILLEMENT.
A Farewell Note From Kaz
Dear Diva Dwellers & Divotees,

It is with both sadness and excitement that I announce my departure from the Divas. I have truly enjoyed working with Kim and Chavi over the past two years and loved meeting all of you. I learned so much during my time with the Divas, and I can't thank these gals enough for the trust and encouragement they gave me.

I am moving on to work in the exciting world of fashion. I will be joining the team at WRAPHABILLEMENT, high-fashion, high-function outerwear designed by Elizabeth Roberts (think North Face function with Prada design). I'm really excited to get in on the ground floor of this newer brand and help them take the company to the next level. Here's a cute little video about WRAPHABILLEMENT:

Although I am leaving the Diva Team, I will always be a Diva Divotee and hope to see all of you at future Diva events. Who knows, one day you may see me featured as a Diva Dweller. I wish great success to the gals and will miss Kim, Chavi & Chris with all my heart.

xoxo,
Kaz
We will miss you and wish you loads of luck, joy, and a few choice fashion ideas from WRAPHABILLEMENT!