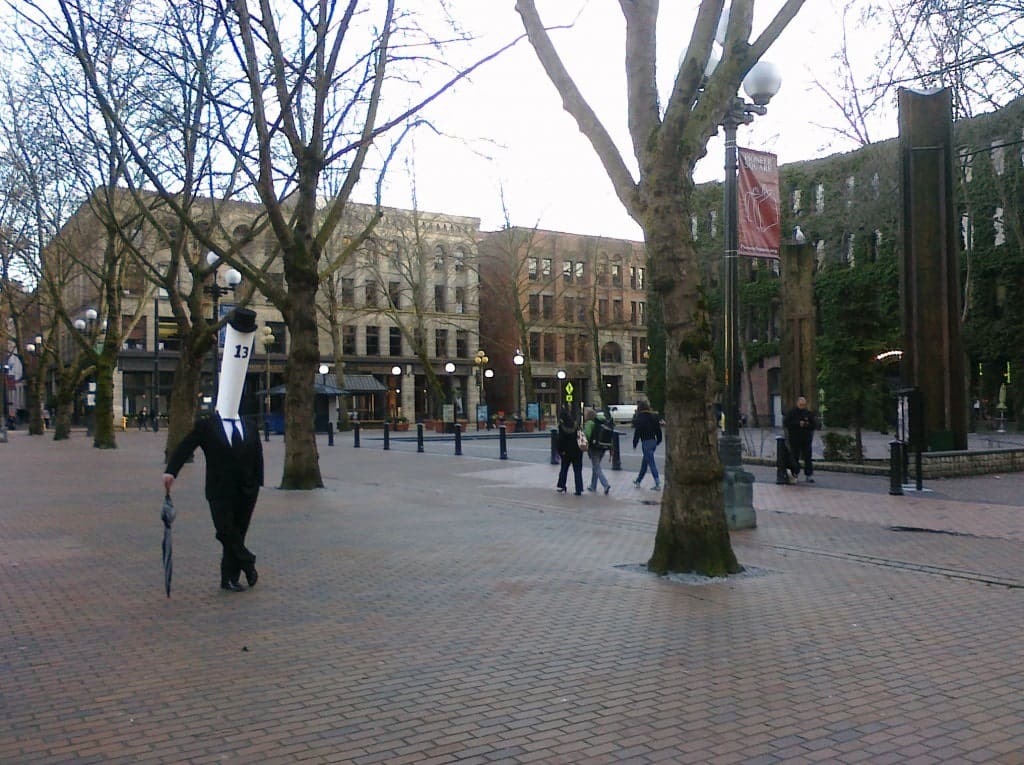 Our Diva Pal Josh has been developing a new cabaret concept for the past 18 months. Every cocktail party, dance performance or holiday get together we have heard snippets about this new concept. Today the whole concept was revealed. We proudly give you Barnstorm.
Barnstorm is an itinerant, pop-up cabaret that revitalizes under-utilized space and gives opportunities to artists working with social change issues to present their work.  The first event is May 5-7 in Belltown and features 23 artists in a wide array of disciplines (sculpture, painting, dance, kabuki, photography, electronic composition, stand-up comedy, interactive performance). There is a $5 charge and people are free to come and go as they please throughout the evening. The spirit behind this event is take the social relevancy and artist salon elements from the 19th Century cabarets and update them in a contemporary urban environment.
Barnstorm: The Cabaret Re-Imagined
Dates: May 5-7th
Time: 6pm-2am
Location: 1927 Third Ave. (across the street from Bed, Bath & Beyond)
$5 cover charge, 21 and over
More Info About Barnstorm-> Check out their blog!
Make sure you "like" Barnstorm on Facebook here: http://www.facebook.com/Barnstorm
Donate to the Artists Cause: If you would like to help out, we are in the last week of a Kickstarter campaign to fund the building materials for the space. You can donate here, and every little bit helps: http://www.kickstarter.com/projects/1450575074/barnstorm-the-cabaret-re-imagined-empty-storefront