The leaves are starting to change color and the temperature is beginning to drop, which only means on thing: Fall in Seattle has begun to roll in. It's that time of year when Seattleites wrap up in all those thrifted layers (as per Macklemore) and look toward cozier, indoor activities. Luckily for us, the coming of Fall also means the kickoff of the Seattle art scene's busiest season. As you all know, we Divas are art fanatics, and this year we are particularly excited for some of the incredible shows that are going to be presented this year.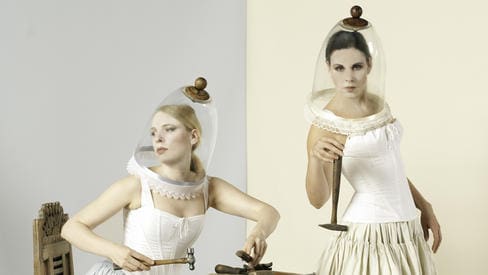 Divas Favorite Dance/Performance Art This Season
One of our favorites, On the Boards, has an especially captivating lineup for this Autumn season. One that we find ourselves coming back to over and over is Crystal Pite and Kidd Pivot's (a favorite artist of the Divas from the 2011 art season) work, The Tempest Replica. Only showing from October 23-25, this performance is a spin on the classic Shakespeare work, interlacing theater and dance to tell the familiar story in a new light. Aside from the captivating concepts underlying this work, we are just plain excited to see the work of Crystal Pite and Kidd Pivot return to the OTB stage this year. Another exciting addition to OTB is an ongoing performance project, Collision Theory, by KT Niehoff and Lingo Dance. Throughout the next year, this group will be hosting multiple "immersions," including music releases, dinner parties, fashion shows, and film showings, all culminating in the Spring with The Finale, showing at OTB. As usual, On the Boards has a ton of incredible shows lined up for the coming season.
Marie Chouinard – Excerpt from Le Sacre du Primtemps (there is a little nudity in this one)
In terms of the dance world, the UW World Dance Series also has an extraordinary lineup for the coming year. Particularly intriguing is Montreal artist, Marie Chouinard. The New York Times, calls her "a hurricane of unbridled imaginativeness," referring to both her abrasively provocative side and her compassionate thoughtfulness. For the UW World Dance Series, she will will presenting both Le Sacre du Printemps (the Divas were lucky enough to see this in Paris – GO SEE THIS!) with the UW Symphony Orchestra and 24 Preludes set to the music of Chopin. Look out for these incredible performances January 24-26.
Divas Favorite Theater This Season
We are also super excited for Balagan Theatre's upcoming season, especially after such an incredible re-inaugural year in their new space on Capitol Hill last year. This year Balagan Theatre is packed with all kinds of fun straight off of Broadway. We are especially excited to see the "cult classic," Hedwig & the Angry Inch. As if German glam rock inspiration wasn't enough to pull us in, our friend Jerick Hoffer (fresh off of RENT at the 5th Ave Theater) will be starring as Hedwig Schmidt, the title character. Catch what is bound to be an incredible performance at the historic Moore Theater from January 17-26.
We Divas have long been supporters of ACT Theatre as ACT Pass holders, and this year is no different. This year, ACT Theater will be offering a huge number of new performances, all seeming to focus on themes of intercultural dialogue and identity. With performances ranging from maturation in Asian American culture to Chicano twists of classic Greek plays, ACT promises to offer something for everyone. Along with these new shows, ACT is also continuing the hit Seattle Confidential, where anonymously submitted stories are transformed into stage creations. If you're interested in seeing any of these wonderful shows, we suggest enrolling with an ACT Pass after the jump>>
Recently, Diva Pal Brett (@geckobrothers) strongly suggested that we go see the upcoming Annex Theatre show, A Mouse Who Knows Me. Showing from October 19 through November 17th, this play is one that is sure to spark any sci-fi lover's interest. This bizarre story has mixed flavors of West Side Story, Romeo & Juliet, and Rats of NIHM, truly making it a performance that should not be missed. We even had the pleasure of meeting the show's adorable and high-energy lead actress, Sara Mountjoy-Pepka, who is a gal to watch in the upcoming season.
Divas Own Variety Art Show with Velocity Dance Center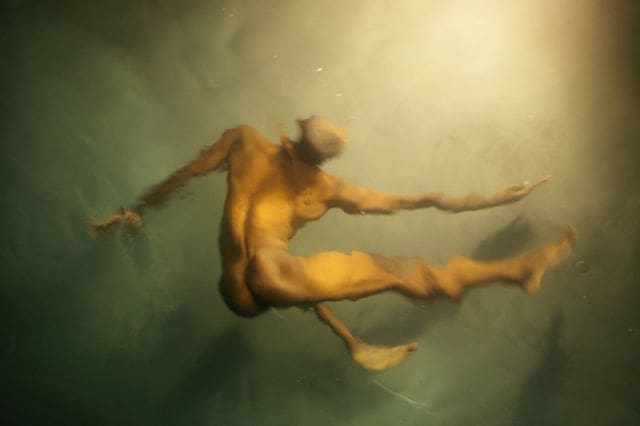 Finally, something that we here in Diva HQ are über excited for is Velocity Dance Center's 2012 Next Fest NW. Next Fest celebrates what is "up and coming" in the world of contemporary dance and cinema in the Pacific Northwest each year. This year's theme approaches questions of time in art, both past, present, and future. But beyond the thematic undertones of the performances, we more specifically looking forward to the Next Fest's kickoff event, which Team Diva is helping to arrange. If you came to our Divas Take the Hill event earlier this summer and enjoyed every minute of it, be sure to put this on your calendar as well. As we get closer to Next Fest in early December, keep your eyes peeled for more information regarding Velocity Dance Center's spectacular performances and the sure-to-be-hit kickoff event.
As if Diva HQ isn't lively enough, with all of these things (and so much more) happening in the coming season, we expect for things to get even more exciting. Make sure that as the leaves start falling and the clouds begin to roll in, you don't seal yourself in your Diva Dwellings, as lovely as we know they are. Instead, get out and enjoy the high-energy art scene that is one of the reasons behind Seattle's hipness!