Virtually everyone who came of age in the 80s and 90s lost friends and loved ones to AIDS. The culture as a whole lost countless artists, scholars, and activists. A generation of men was forced back into the closet. Rights movements were hobbled by loss of life and momentum as the fight for survival came to the fore.
After years of protests. Thousands of living bodies and thousands of dead for the Reagan administration to even begin to acknowledge the epidemic. Additional time passed before HIV/AIDS research funding to become a priority and for progress to be made. Too late for many and too little for others still who would die through the progression of the disease.
Those who survived have lived with guilt. Many have had to use every resource to pay for their medical care. As they near retirement age, many are uncertain how they will be able to afford to live when they can no longer work.
We are facing four years of a presidential administration whose rhetoric, past policies, and new appointments have already shown how unsympathetic it will be to LGBT people, the elderly and the ill. This year, as we reflect on the bravery and legacy of activism of groups like ACT UP. We must remember that this history is still being written. Activism for those fighting the disease, its stigma and the broader effects of homophobia is essential.
Whether you donate your time or money. Here are some ways to support this cause and others fighting chronic illnesses.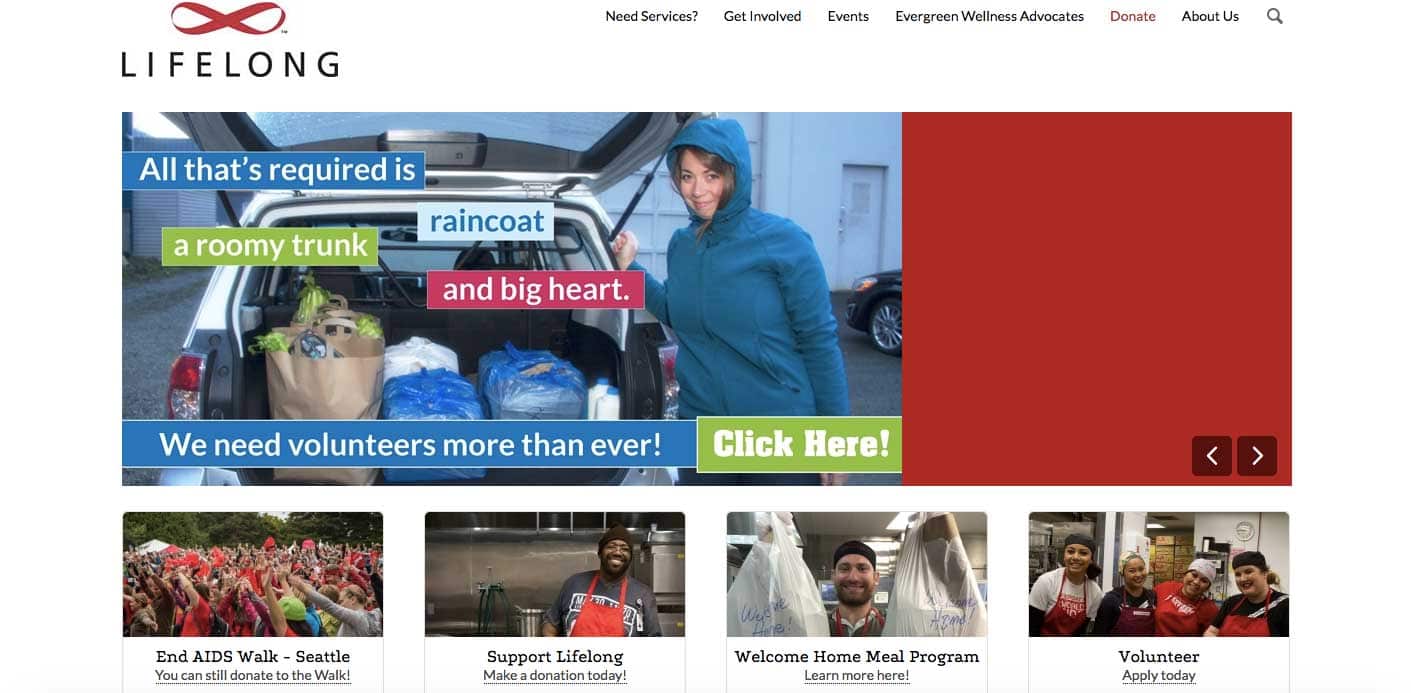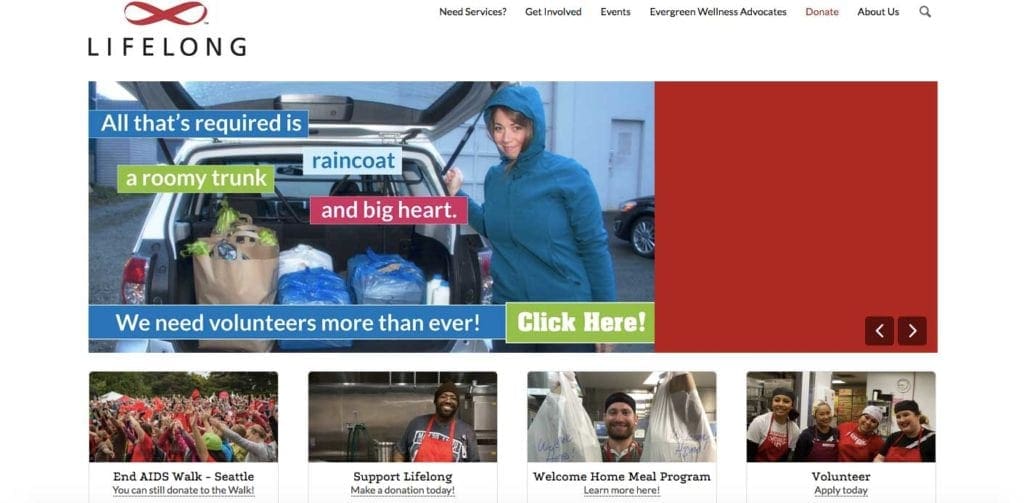 Lifelong AIDS Alliance
Lifelong AIDS Alliance was founded to ensure that those living with HIV/AIDS had access to food, care and received support in home. To this day, it fulfills that purpose, while also serving other populations facing serious illnesses, including cancer, kidney disease, and diabetes. Thanks to a partnership with Evergreen Wellness Advocates in 2015, the Lifelong Alliance is more effective than ever in providing food, counseling, insurance and—above all—compassion to those it serves.
There are a number of ways to support Lifelong:
Donate goods to or shop at its Lifelong Thrift Store. It's some of the best second-hand shopping in town, and it helps fund Lifelong services.
Volunteer with Lifelong, whether in their food kitchens, store, special events or as a driver, delivering meals to those in need.
Donate money directly to Lifelong.
Take part in their special events, including their fabulous annual gay bingo next February.
They also empower you to host food drives or parties with a purpose. Learn more on the Lifelong website.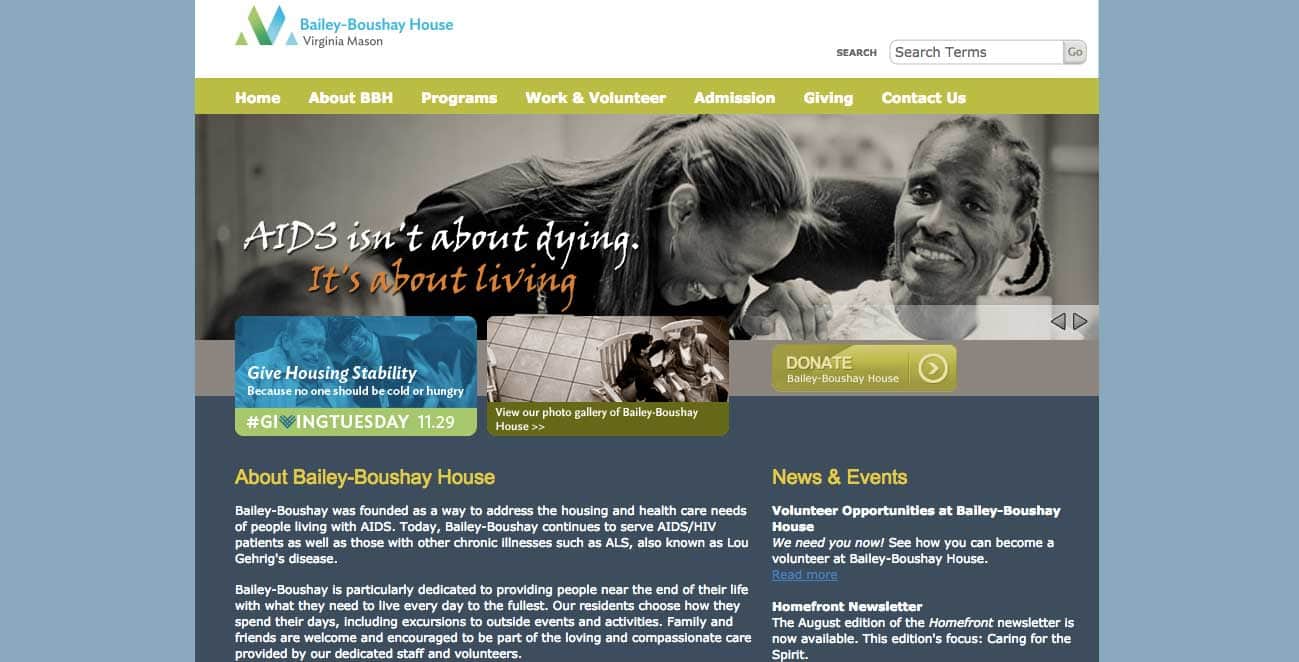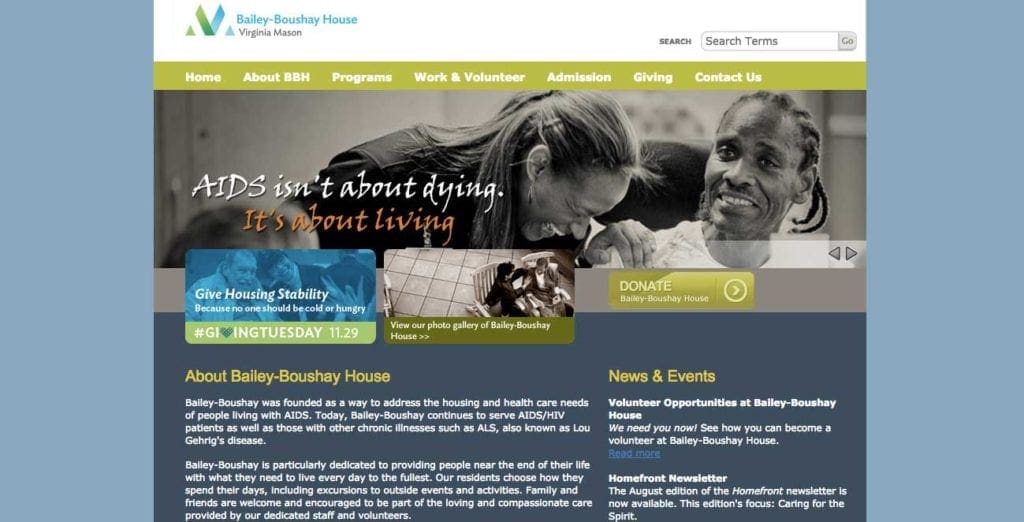 Bailey-Boushay House
In 1992, Bailey-Boushay house became the country's first AIDS hospice. Devoted to addressing the housing and health care needs of people living with AIDS. Last year, Mother Jones published an incredibly moving document of the hospice in its first years, which we recommend reading. To this day, Bailey-Boushay continues to serve AIDS/HIV patients. As well as people with other chronic illnesses, such as ALS. From the house's official site:
Bailey-Boushay is particularly dedicated to providing people near the end of their life with what they need to live every day to the fullest. Our residents choose how they spend their days. Including excursions to outside events and activities. Family and friends are welcome and encouraged to be part of the loving and compassionate care provided by our dedicated staff and volunteers.
Bailey-Boushay offers volunteer opportunities and accepts donations to support its services. Read more online and consider getting involved.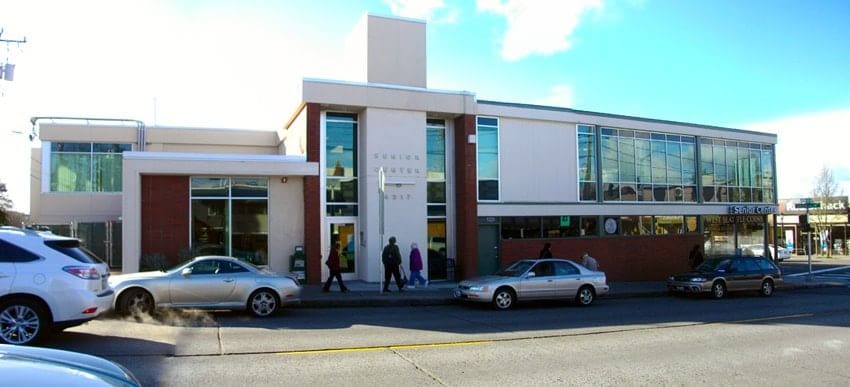 Senior Center of West Seattle
Having a sense of community and resources to face chronic illness is vital for well-being in old age. Sadly, senior citizens are among the most under-represented groups nationally when it comes to charitable resources. With talk of Medicare and Medicaid being cut (ARGH!), organizations like the Senior Center of West Seattle are more important than ever. Many of its beneficiaries (and benefactors) are LGBT. All of its residents certainly lived through the 80s. Even though it isn't directly connected with HIV/AIDS, for these reasons we are including it in this list.
SCoWS is not just a place of gathering. It's a resource center that provides care and compassion for senior citizens with limited means. It has faced budget shortfalls in recent years after United Way began to cut funding to a number of programs. It's up to the community to guarantee that the center has a future.
You can donate to SCoWS directly, shop their thrift store or take part in their fun fundraising events. Learn more about volunteering and see their event calendar online.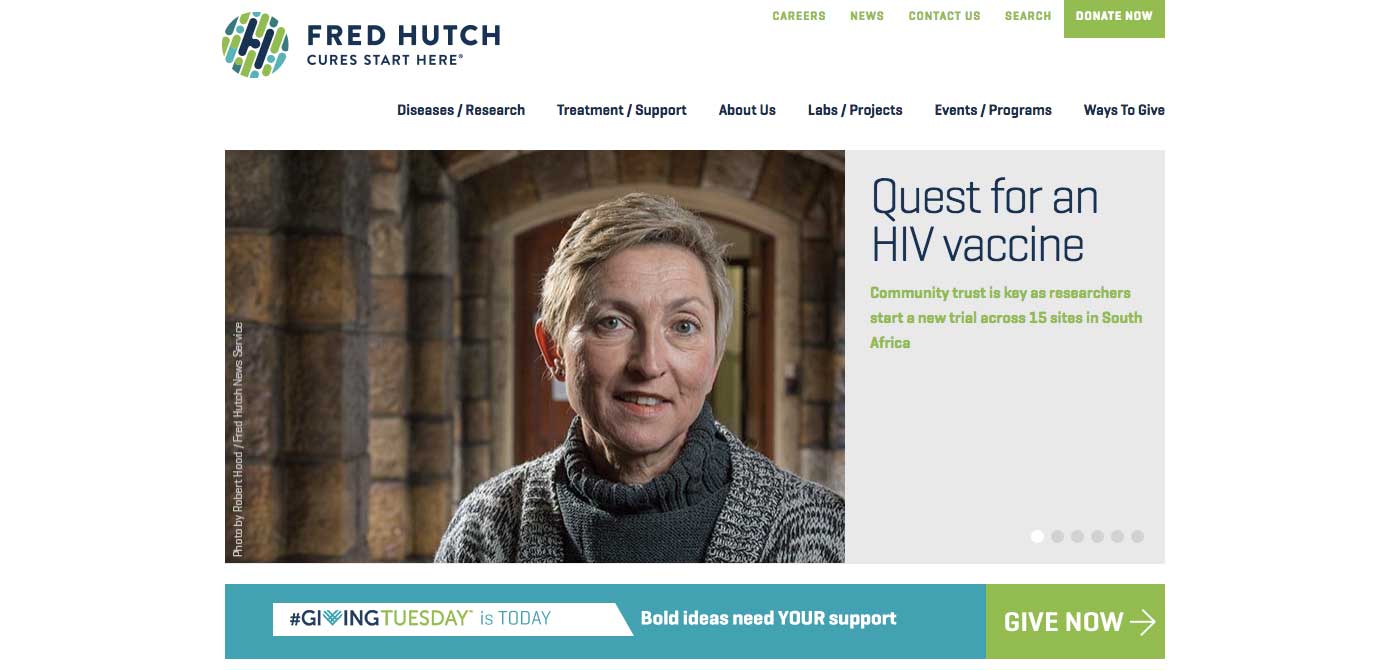 Fred Hutchinson Research Center
Fred Hutchinson's research teams are looking for cures and solutions for a range of diseases, including cancer and HIV. It is always looking for volunteers for various studies. For those who have lived with HIV 12 years or more, you can volunteer for an observational study. Those who are HIV- can volunteer for the vaccine trial.
Naturally, one can also donate funds or purchase from the Fred Hutch shop to provide financial support for its research and health programs. Learn more about the org online.
Last but not least…
SAVE THE DATE for Diva Glam, December 11
On Sunday, December 11, 2016, Neighbors hosts the Diva Glam drag show, inspired by the history of MAC Cosmetics' iconic Viva Glam campaign. Famously, Viva Glam's first cover girl was RuPaul, making it a part of drag herstory, too. More importantly, sales of its products have for years helped support HIV/AIDS-related organizations (including Lifelong).
Doors open at 7pm and the show starts at 8pm, with dozens of local queens participating. Tips, entry fees (suggested $10 donation), raffle tickets sales, etc. will support the MAC AIDS Fund. The total at the end of the night will be matched dollar for dollar by MAC Cosmetics. In spite of what we have lost, we can still celebrate. Read more on the Facebook page.