What is the Difference Between Being Pre-Qualified Versus Pre-Approved for a Home Loan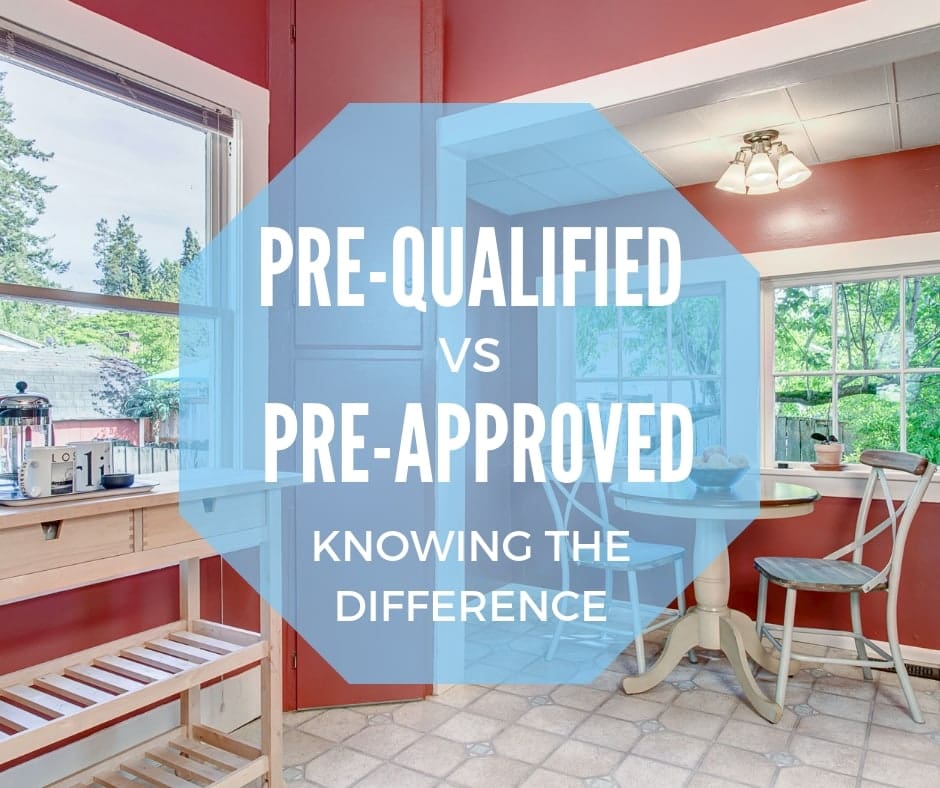 Being "Pre-Qualified for a Home Loan" is a foot in the door of getting a loan for a home. It does not mean you are actually approved for a loan. Recently we had a client who came to us saying they were pre-qualified and provided us with a letter showing they were ready to buy a home. Unfortunately, this lender mislead their client's home buying dreams and they were months if not years from being able to actually become a Diva Dwellers.
What Does it Mean to Be Pre-Qualified for a Home Loan?
A Pre-Qualification is a lesser type of pre-approval letter. It can really mean a lot of things and the uncertainty makes sellers nervous. Mostly it means the buyer has made application for a loan and submitted documentation that has not been verified by the lender. Some lenders will issue this pre-qualification letter explaining they are considering giving the buyer a loan based on this unverified information. Even though they are issuing the pre-qual letter they are not sure at this time the buyer is really going to be approved. The letter will usually list the outstanding conditions required for a full pre-approval.
There is a big risk to the seller for accepting a pre-qualification and entering into a contract with this type of buyer. If for some reason the lender decides not to approve the buyer, that buyer can exit the contract. Now the seller has to put their property back for sale losing days on market. When a seller loses days on market it always costs them money in some form. It also weakens their negotiating position. Institutions that tend to issue these type of pre-qualification letters don't have a lot of credibility with knowledgeable listing agents and savvy sellers. Typically we see these pre-qualification letters from internet-based lenders, large national banks or small independent brokers. I would recommend avoiding them.
What Does it Mean to Be Fully Underwritten Pre-Approved for a Home Loan?
A fully underwritten pre-approval letter is the best type of approval.  This means the buyer has been fully approved for their loan amount and they just need to locate a property. In order to be fully approved a buyer has had all of their documentation submitted through automated underwriting. This means the lender has verified employment, assets, debt to credit ratio, credit scores, and funds to close. After verifying all of the documentation the lender is confident this buyer is worthy of the loan and will issue a fully underwritten pre-approval letter. The only conditions would be the appraisal and no change in credit score or income.
https://teamdivarealestate.com/getting-your-financing-in-order-for-a-home-purchase/
In a market like Seattle, you can rarely get an offer accepted without this type of fully underwritten pre-approval. This type of pre-approval will also make you more competitive in a multiple-offer situation because you are in a stronger position to waive your financing. Reputable lenders generally will run all of their applicants through full underwriting right away. Ask your agent for a recommendation for a good lender.
---
Remember being pre-qualified for a Home Loan is an awesome first step. It tells everyone involved you want to buy a house and you are on the path. The next step is to go through the home financing process and become fully approved for a home loan.