What can you buy for $200,000 close to Seattle? The city of Burien is immediately south of Seattle, and this suburban area is an excellent option for those who want to be close to Seattle. In fact, you can still get some great deals here. And why continue to rent when you can own for equal to or less than a mortgage payment? Luckily for us, we still have areas and inventory where first-time homebuyers can find their own Diva Dwelling at an affordable price.
I'm Rocky Flowers with Team Diva at Coldwell Banker Bain and I'm thrilled to show you how to get your foot into the real estate market for around $200,000. This Burien condo not only represents an affordable option, but it has lots of space and it's got everything you need (think things like private laundry amenities and a dishwasher!). Plus, the HOA takes care of everything, it's nestled in a quiet and peaceful community, and the neighborhood is in a prime location. 
---
What Can You Buy for $200,000 Close to Seattle? Let's Tour This Spacious Burien Condo & See! 
I'm Rocky Flowers with Team Diva at Coldwell Banker Bain, and thanks for joining me to tour this spacious Burien condo! I'm excited to show you what you can buy for around $200,000 close to Seattle. We're lucky that we still have areas with inventory where first-time homebuyers can find their Diva Dwellings for an affordable price. 
One of the very best things about this Burien condo is how spacious it is, especially for its $200,000 price point. This condo also has everything you need, and the HOA takes care of all of the details so you can live a true low-maintenance lifestyle. Enjoy the quiet atmosphere of Autumn Place, all while being in a neighborhood that's surrounded by convenience. Win, win, win! 
Thanks for following along. If you'd like to see more of our home tour videos, be sure to subscribe to the Team Diva at Coldwell Banker Bain Youtube channel.  
Keep scrolling and see why this condo is exceptional for the price point.
---
What Can You Buy for $200,000 Close to Seattle? This Burien Condo!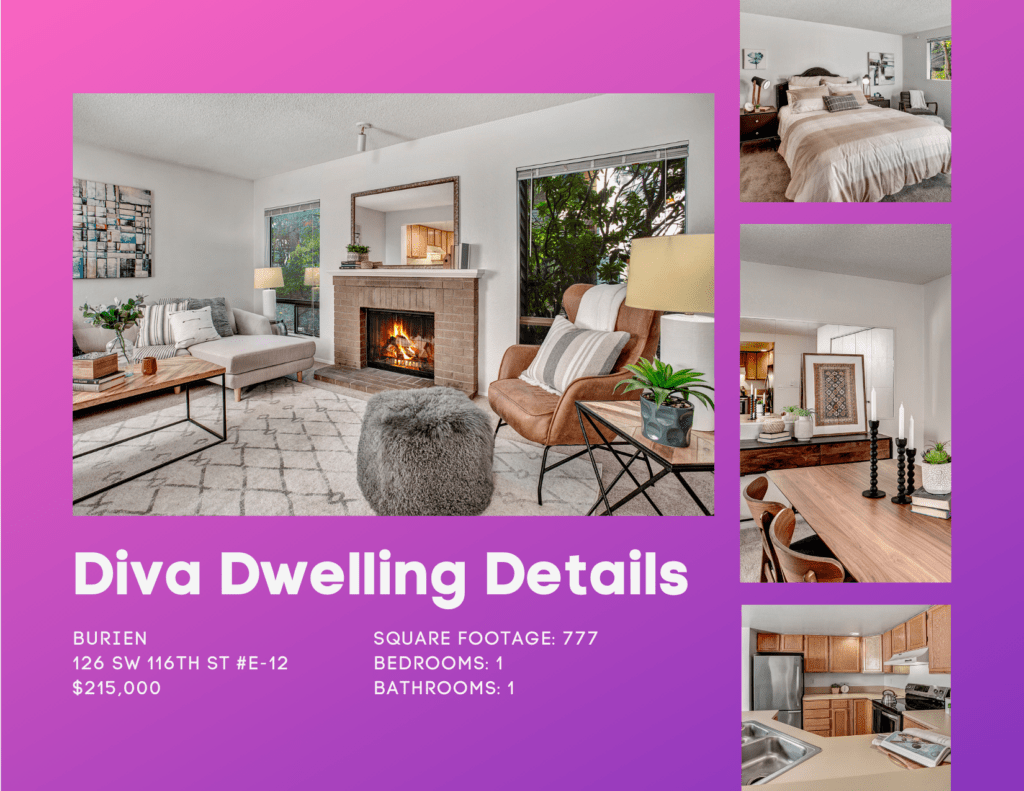 Thank you for joining me on a tour of this spacious Burien condo!
What can you buy for $200,000 close to Seattle? This spacious Burien condo just south of Seattle is an excellent example of what you can buy at this price point and location. It's a fantastic option for first-time home buyers! I can't wait to show off what makes this condo so special, and I've chosen my top favorite things to highlight. 
Keep reading for a deep dive on this Diva Dwelling!
Ample Space is Yours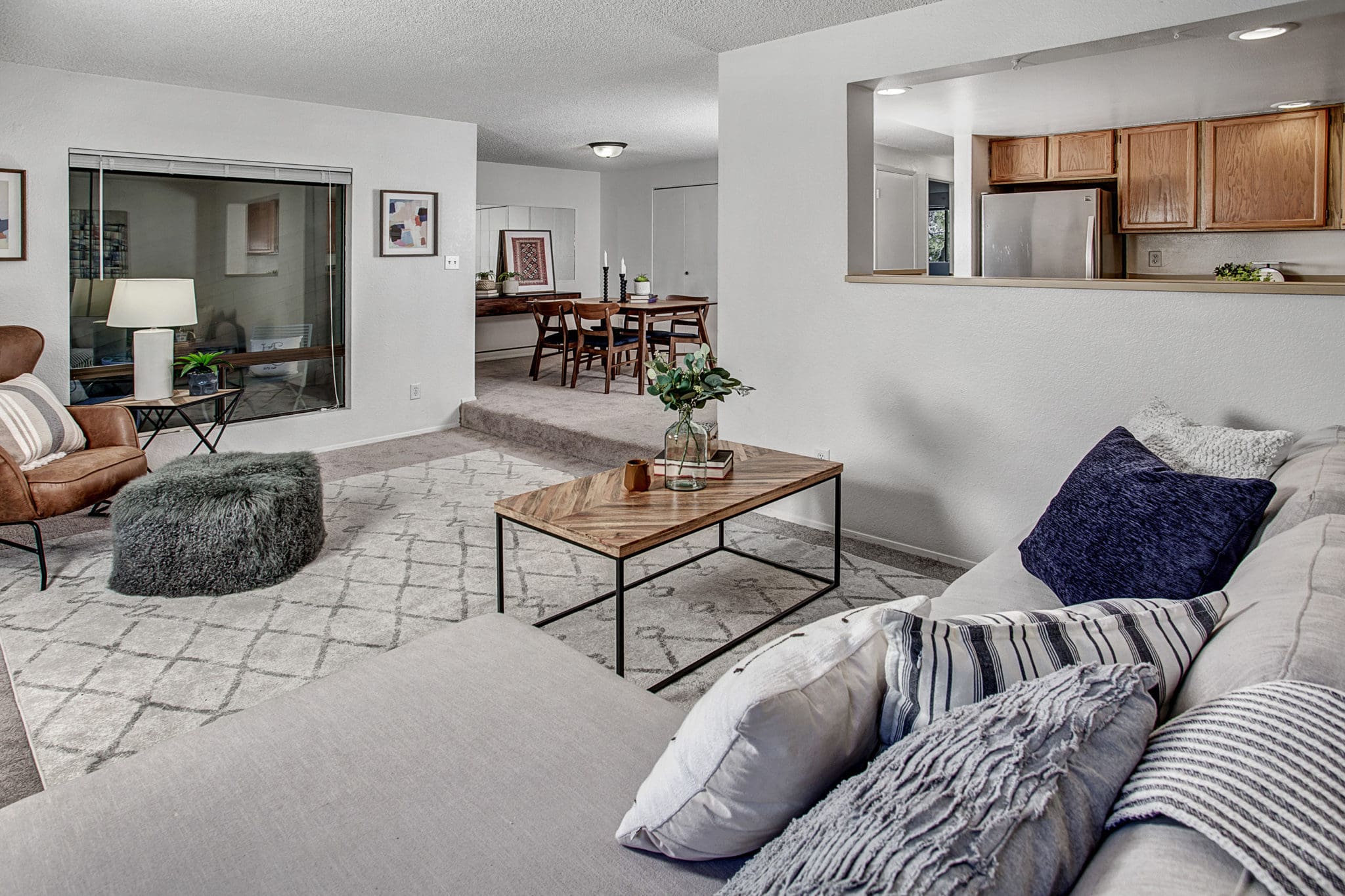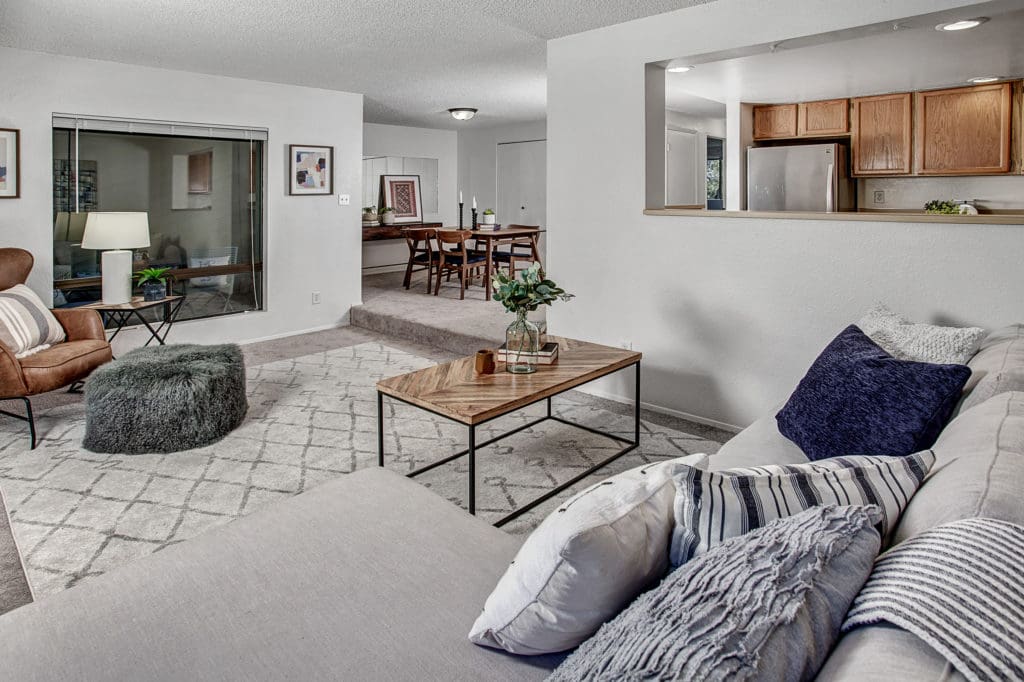 A lot of the time when you are buying a condo, you have to sacrifice space. Especially when you are at the $200k price point. But not with this condo! This condo is on the larger side, and it allows you to spread out your wings. You'll never feel like you're cramming your life into a too-small space. This unit has a spacious living room and a separate area that you can use for dining, a home office, or maybe even a home gym. And you can really pack 'em in when you get the bug to entertain! 
You Have Everything You Need Right Here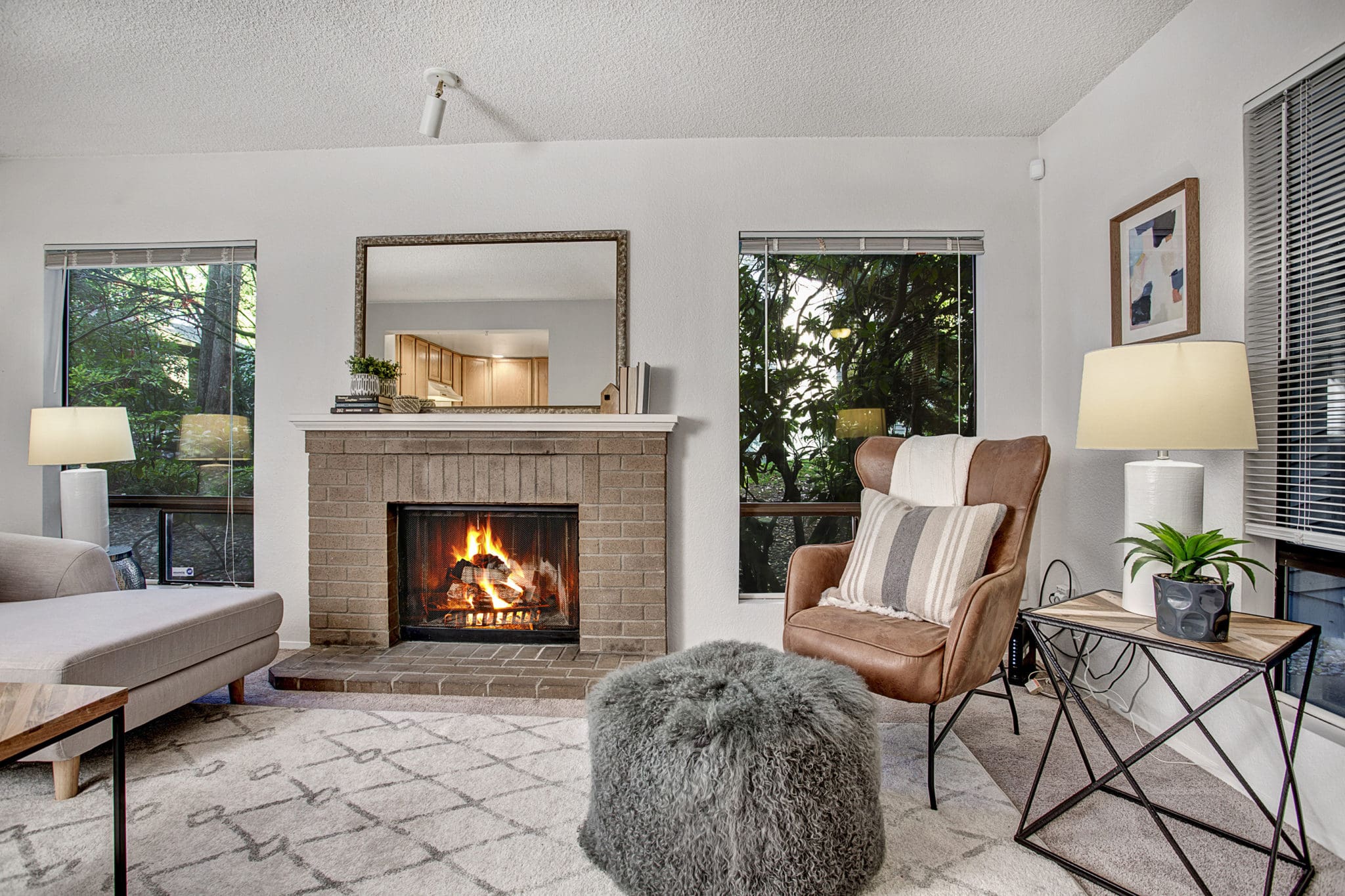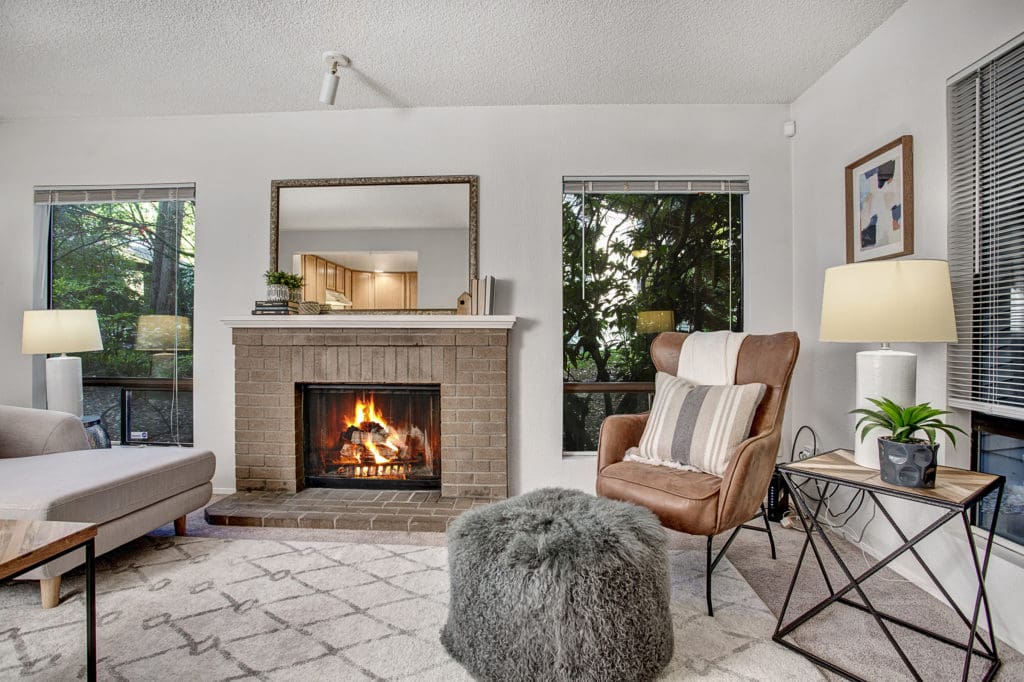 With all of this space, you don't have to give up on having all the necessities that make day-to-day life easier. A lot of the time when you're at a price point like this, you have to sacrifice things like an in-unit washer and dryer or a dishwasher. But not here. No way! This condo comes with everything you need so you don't have to share a laundry room with neighbors. And you don't have to let dishes sit in the sink because you're dreading hand washing them. We also love ourselves a good fireplace, and this one is ready for you to throw in some logs and sip on some wine while you snuggle up with a good book by the fire. (See? Told ya it has everything!) 
Autumn Place's HOA Takes Care of it All (Including Cable)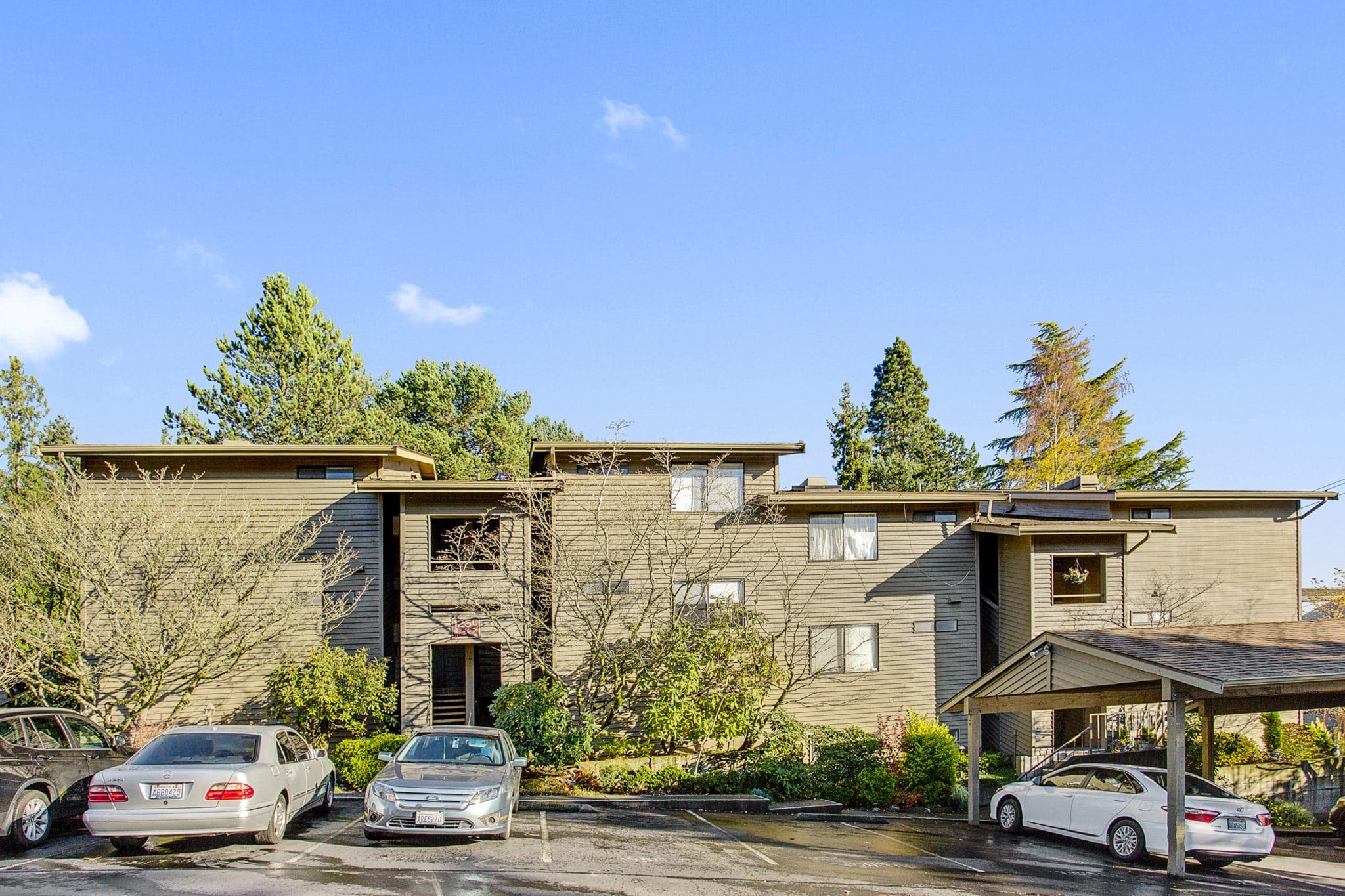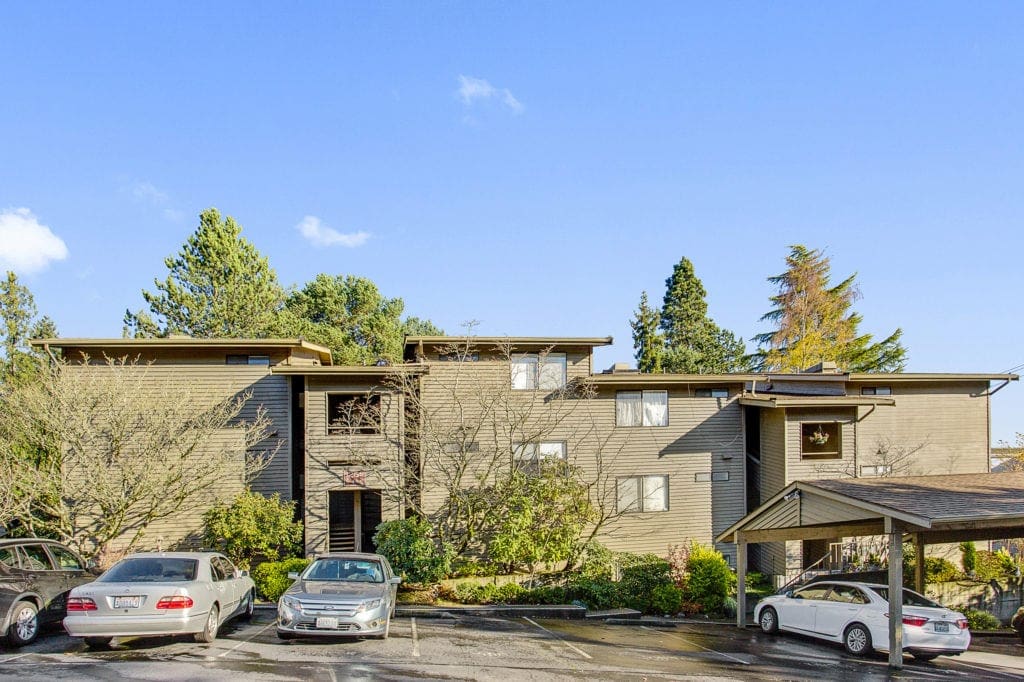 One thing about condos is that they have HOA dues. I personally am not bothered by HOA dues, but it is a sticking point for a lot of people. The nice thing about Autumn Place is that the condo's dues take care of most of your utilities. Water, sewer, and garbage are pretty standard, but this building also takes care of your cable bill. The cable alone saves you hundreds of dollars a year right there! And remember that fireplace we were talking about earlier? The HOA also has it cleaned and serviced every year. The dues here are also used for taking care of the building and maintaining the grounds.
Quiet and Peaceful Community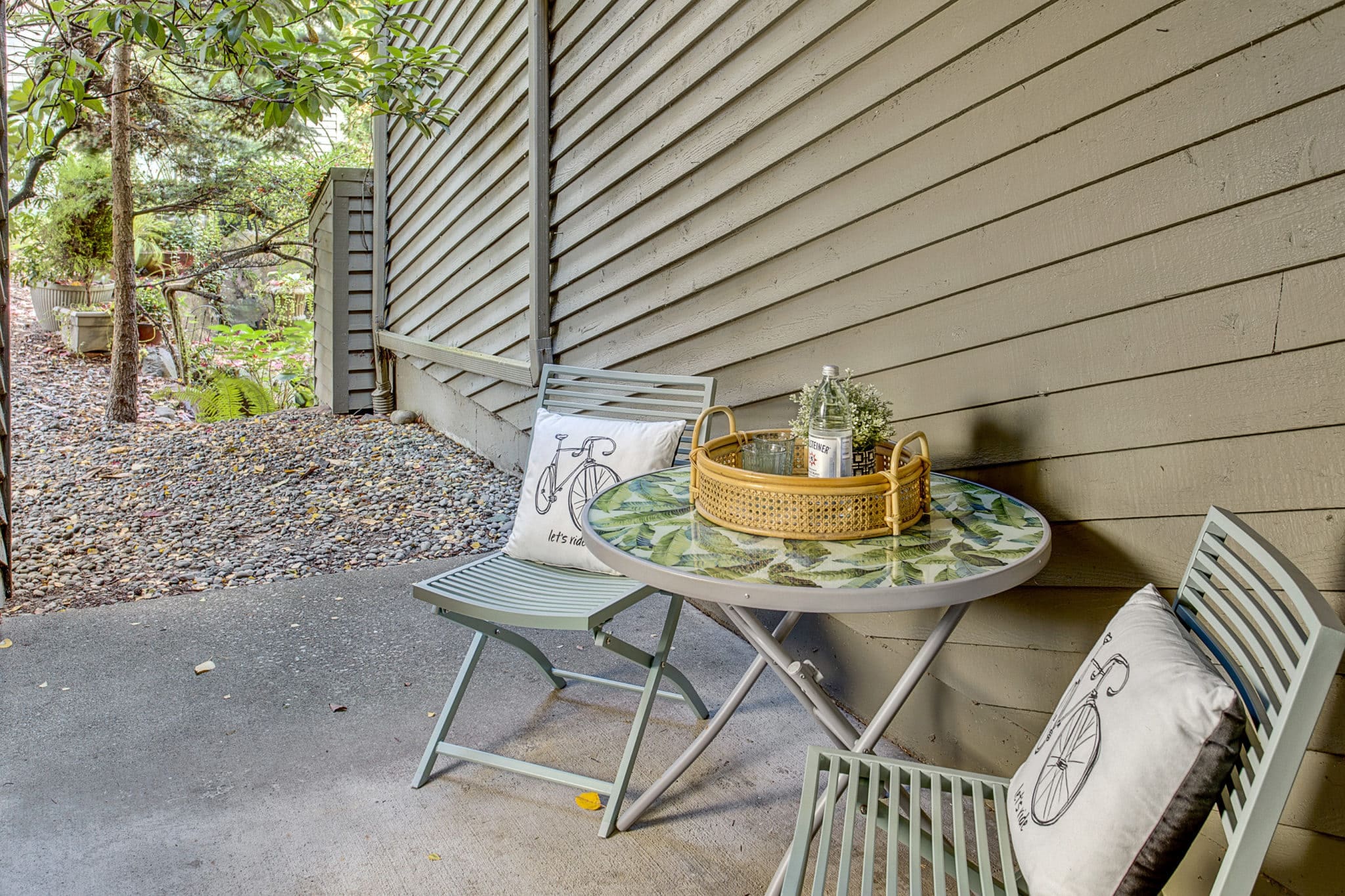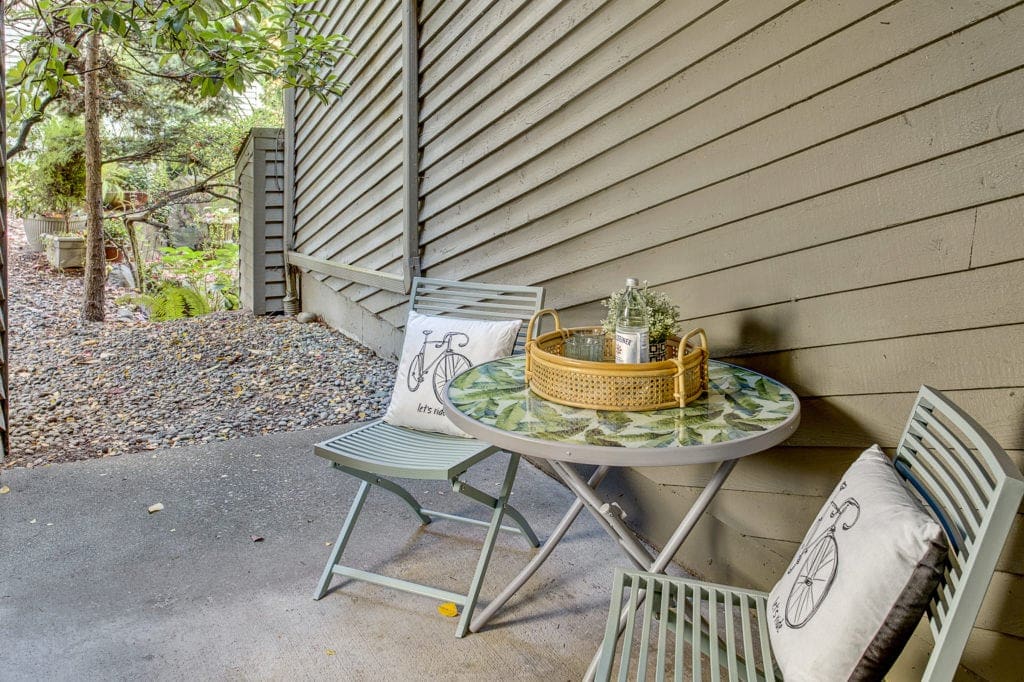 Autumn Place is built in a way that fits in very naturally in the neighborhood. The grounds are filled with beautiful trees that create a quiet and serene living environment. One of the things the current owner enjoyed most was sitting on their patio with a nice cup of coffee and enjoying the peacefulness of the atrium. It's the perfect place to relax before work, or after you come home and need to unwind.  
What Can You Buy for $200,000 Close to Seattle? A Condo in Burien 
Autumn Place condos are in a prime location. Not only do you get fast easy access to get you to Highway 509, but you also get fast easy access to Downtown Seattle. You can also take it the other direction and head to Tukwila and the Southcenter Mall for world-class shopping and a variety of restaurants. Downtown Burien and the excitement in White Center are just a five-minute drive away. When it's time for leisure, Seahurst Park is the place to be. It has nearly 200 acres of forest and beach. Walk the picturesque trails and explore native plants and Northwest wildlife. One of the most relaxing things you can do is walk the scenic beach and enjoy beautiful sunsets all year round. 
Team Diva takes every precaution, and then some, to make sure all of our homes are listed following all COVID precautions. It is our duty to ensure everyone's safety as you enter one of our listings. You can also feel free to take a virtual tour from the comfort of your couch!
Curious to learn more about our latest safety precautions? Read "Team Diva's COVID Safety Protocols for the Delta Variant" here!
---
Buying A Condo In Seattle: 4 Key Considerations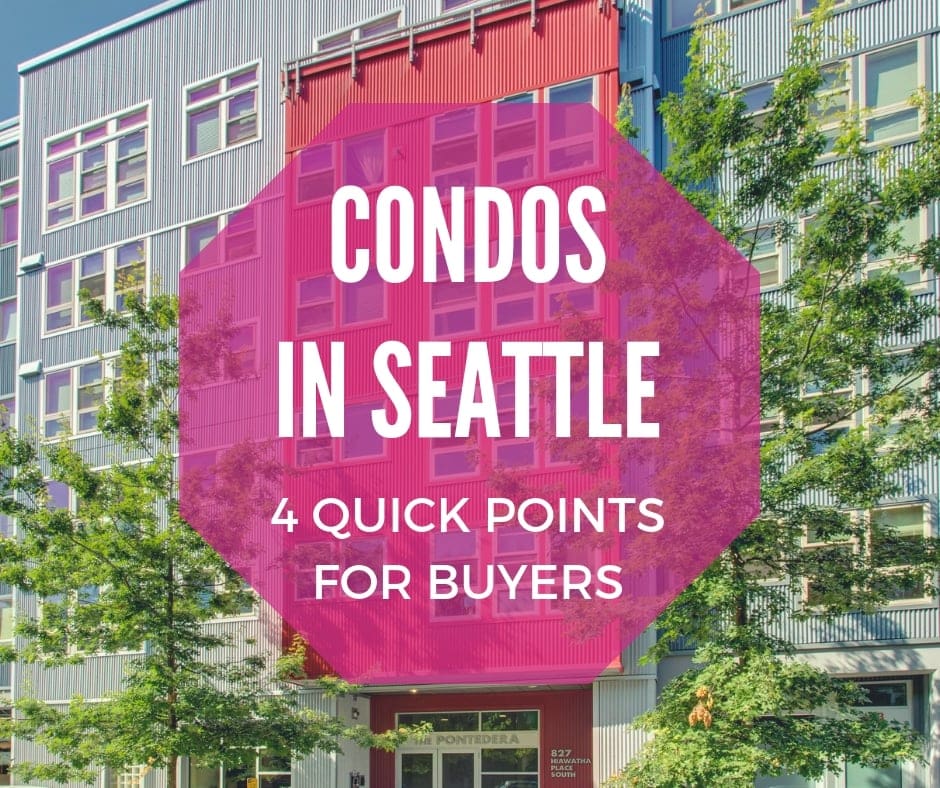 Have you bought a condo before? If not, you should get a little information specific to the process, as is not entirely the same as for a detached home. From identifying your goals to conducting the right inspection, we cover four points that are crucial when buying a condo in Seattle.
Be a Smart Condo Buyer Guide
Identify Your Condo Must-Haves – Rentability, pets, parking, laundry, etc…
Buy in the Best Building in the Best Neighborhood You Can Afford – You are buying into a community. The majority of condo buyers want location above all else. The Bering is literally in one of the nicest locations on Capitol Hill.
Review the Homeowners Documents in Detail – This is extremely important for older buildings. As a community, everyone needs to pitch in and preserve the space.
Do a Home Inspection. Obviously!
This is just a starting point, and we have so much more to share about the home buying process. Browse our Home Buyer page for a comprehensive home buying education.
Check out the whole blog about what to keep in mind here after the jump >
---
Thank You for Touring Our Spacious Burien Condo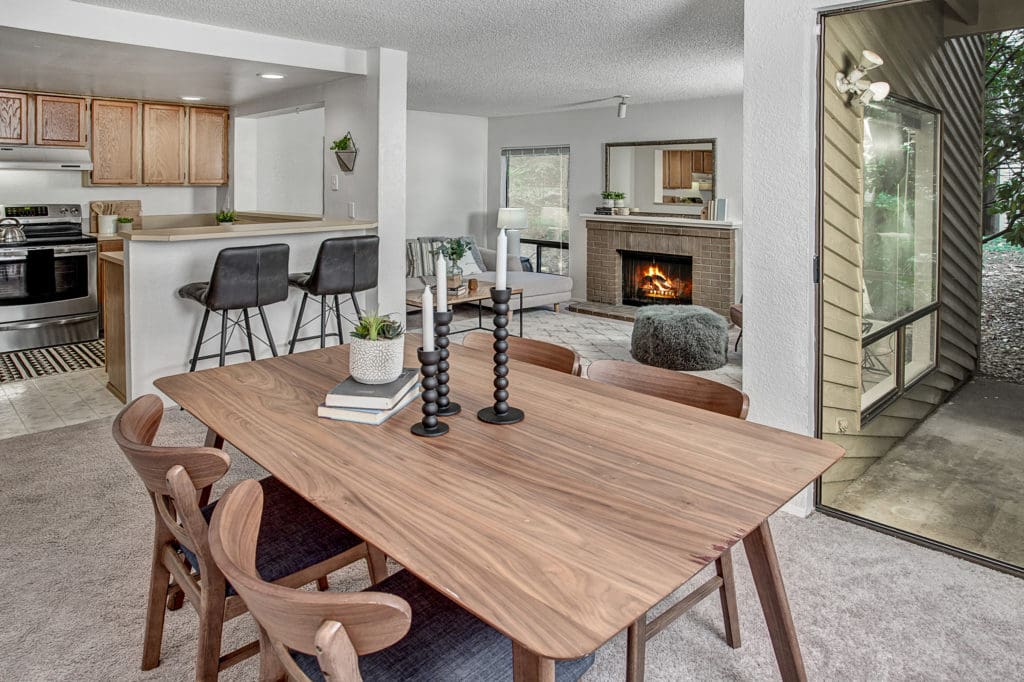 Thank you for touring this Diva Dwelling just south of Seattle in Burien. Now you know what you can buy and become a homeowner for less than you're paying in rent. What can you buy for $200,000 close to Seattle? Well, you can get a condo with a ton of spacious, all the amenities you could ask for, an HOA that takes care of everything, a serene setting, and a great neighborhood. 
All the Good Details 
Address: 126 SW 116th St #E-12, Burien, WA 98146 
MLS# 1864966
Square Footage: 777
Bedrooms: 1
Bathrooms: 1
Offering Price: $215,000
Ready to tour this Burien condo in person? Contact us today so I can show you this spacious layout, it's excellent amenities, all that the HOA does, the serene setting, and the convenient neighborhood.