Welcome to West Seattle! This Cape Cod treasure is really situated in a prime West Seattle location. Not only does it offer views, views, views (just wait until you see the breathtaking rooftop deck), but you're close to great transit and all of the bustling energy of the Alaska Junction. This Diva Dwelling is so much more than just a good location and a pretty view, though. It's got reliable home systems (including a brand new roof) so you can move right in with peace of mind. A great open floor plan and flexible bonus space are all yours to enjoy, too.
Let's Tour This West Seattle View Home
I'm Rocky Flowers with Team Diva at Coldwell Banker Bain, and thank you for joining me for a tour of this West Seattle View home! In this video tour, I'm sharing my very favorite feature of this Cape Cod treasure.
This West Seattle View Home is perched high on the hill to give you breathtaking views of the best scenery in Seattle. Just wait until you see the rooftop deck! I also really love the open floor plan and all of the bonus space. This home is also dialed-in to perfection—all of the systems have been taken care of so you don't have to worry about a thing. Just move in! I also love the location… Not only do you get a great view, but you're close to excellent transit and surrounded by the high energy of Alaska Junction.
---
Top 5 Features of this West Seattle View Home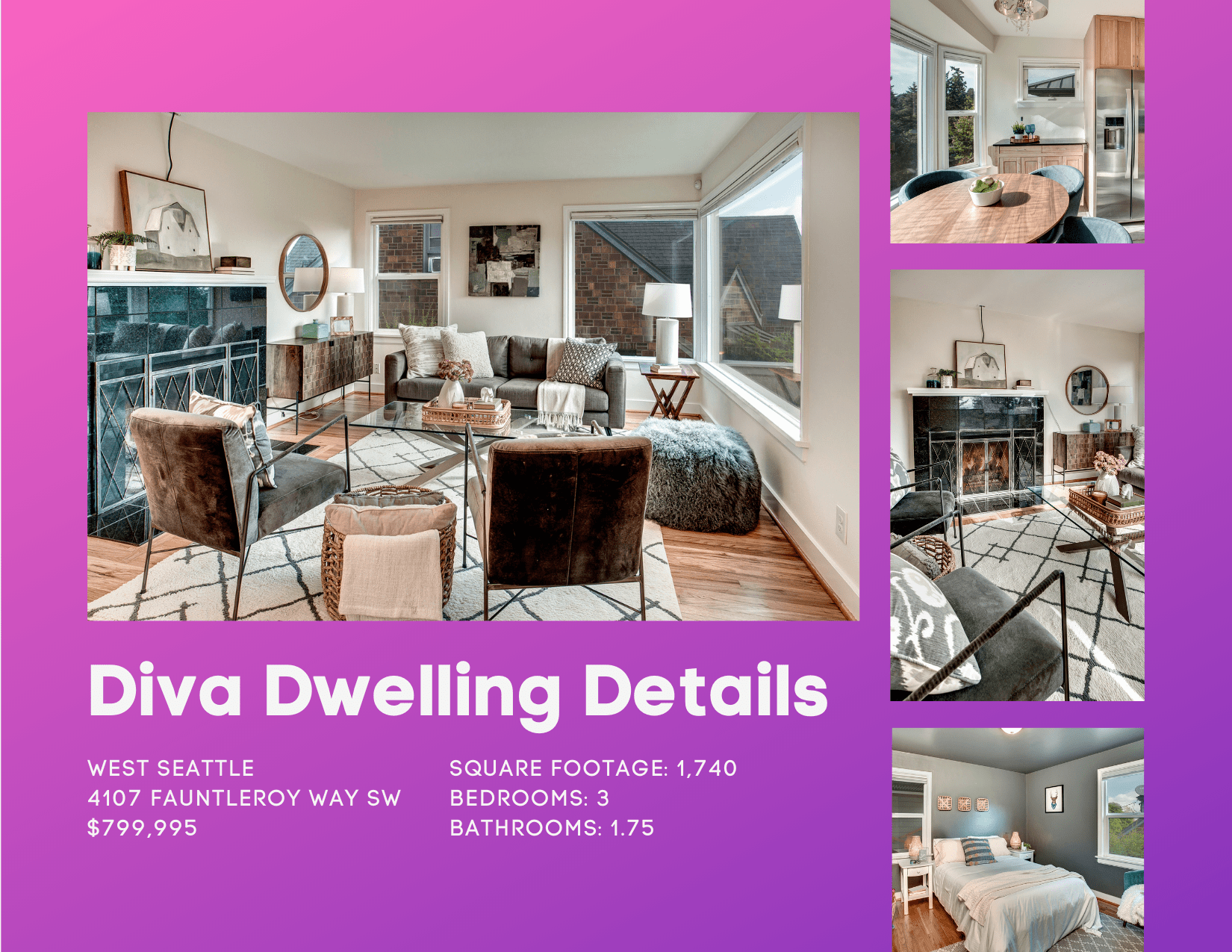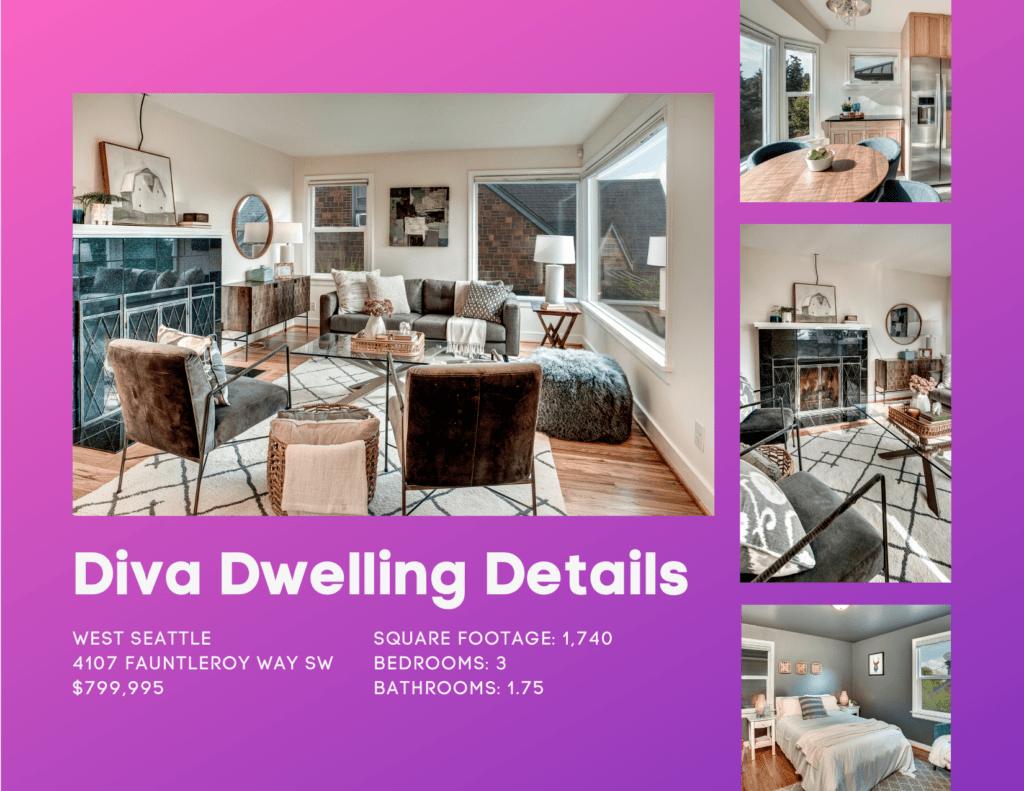 Thank you for joining me on a tour of this West Seattle View Home! Keep scrolling to see the top 5 features of this Diva Dwelling.
Breathtaking View From the Rooftop Deck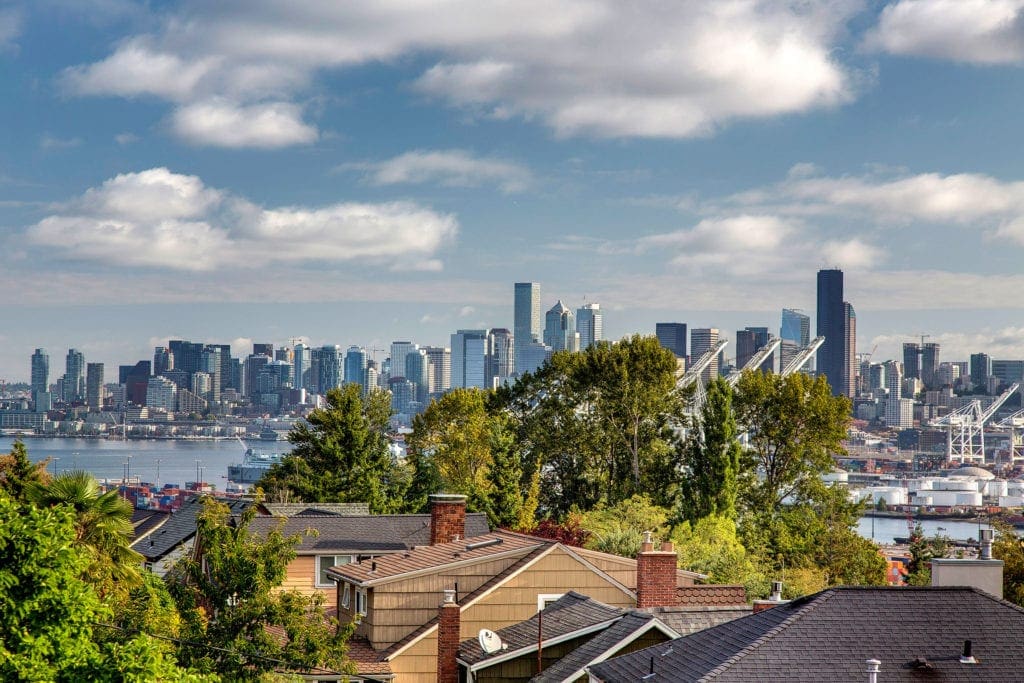 I sold this home to some good friends several years ago. I can say that as much as they loved the house alone, the views from this rooftop deck are what made them say "This is the one!" The views of Downtown Seattle from this West Seattle home are absolutely breathtaking. You can see the city skyline from Belltown to Pioneer Square. I really appreciate the way the industrial landscape of the Port of Seattle is juxtaposed against the straight lines of the city backdrop.
For those of you who need a little nature in your scenery, not to worry. This home has stunning views of the most famous natural landmark in the state, Mt Rainier. It's a privilege to be able to sit from your home and see her in all of her glory!
Open Floor Plan Provides Wonderful Flow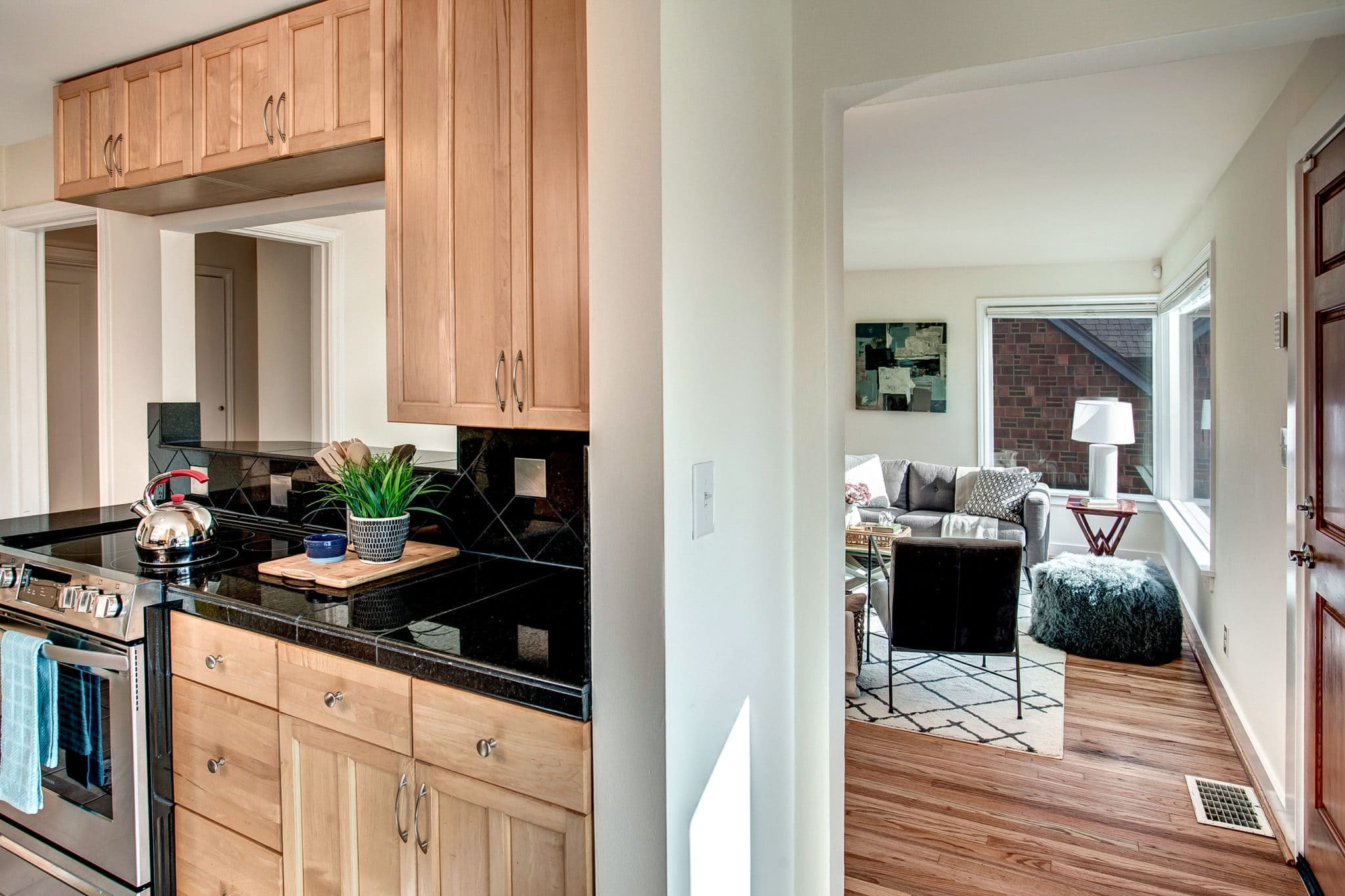 Being able to host your friends and family is one of the most special things about owning a home. When you are hosting inside, this home just works great. The hardwood floors have been recently refinished, and they warm up the room as much as the wood fireplace. The picture windows let in bright light and offer territorial views of West Seattle and Downtown. When preparing meals, you will never have to be far from your guests. The kitchen and dining area open up to the living room so that no one feels left out of the action.
This West Seattle View Home Has Fab Flexibility Thanks to Bonus Spaces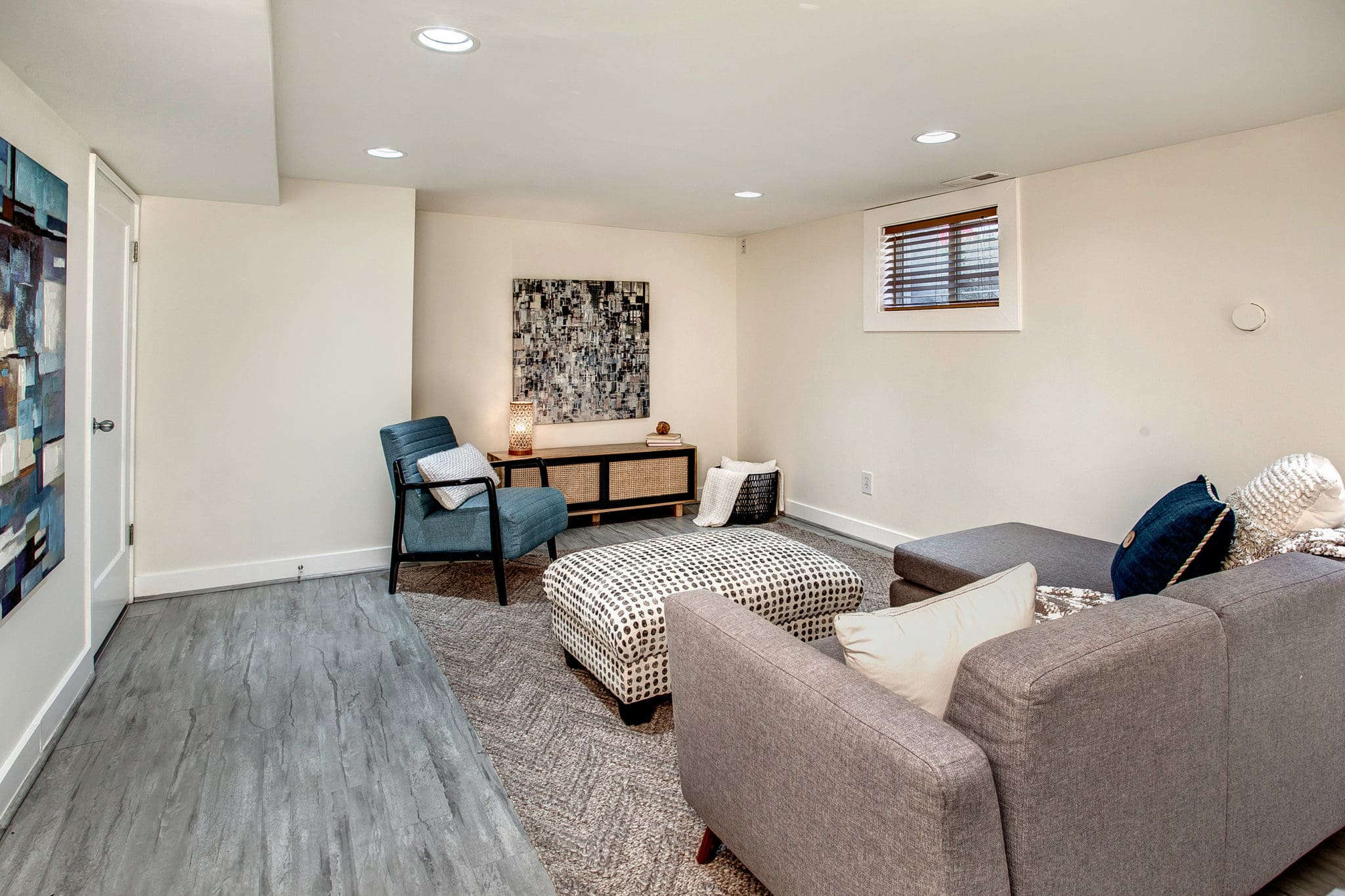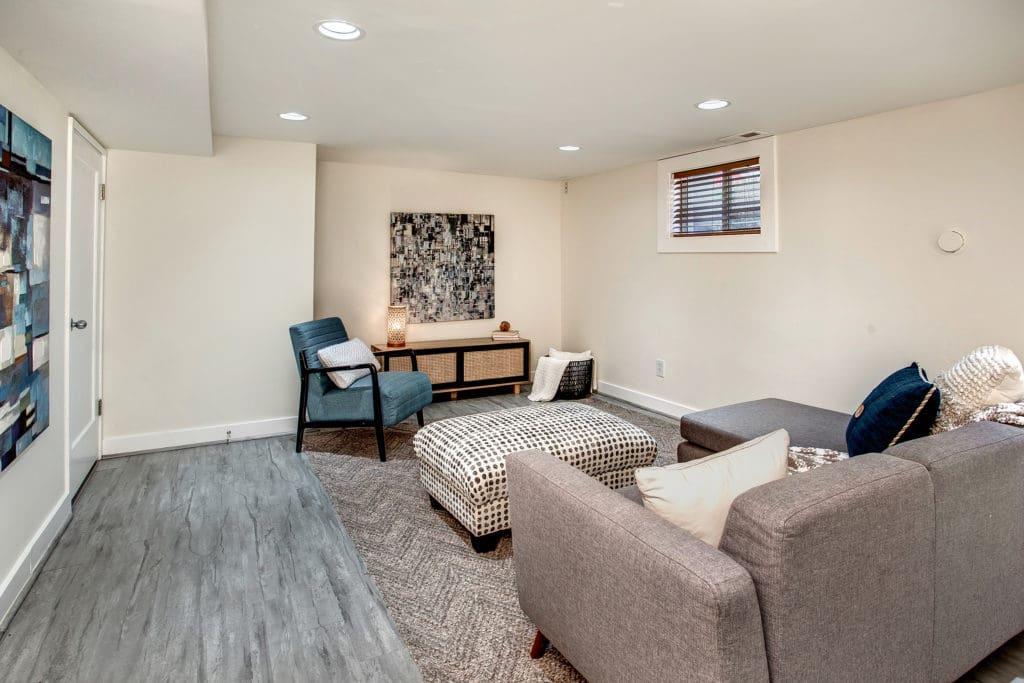 One thing we have learned this year is the need for extra spaces. Sometimes two bedrooms are just not enough, so it's nice to have a private 3rd bedroom downstairs along with a second bathroom. But what I can really appreciate is the recreational room that this Diva Dwelling includes. It's a versatile space and can be set up for games, crafts, or better yet a home theater. It's really up to you!
Adjacent to the rec room is a huge storage area. As you know, the Pacific Northwest is the land of the great outdoors. Well, if you love adventuring, you are in serious luck. This space has room for camping gear, kayaks, bikes, or just your old-fashioned junk. 😉 Like the rec room, it is also pretty flexible. If you need a small workshop or craft space this could be the perfect spot. Speaking of shops, if you are one of those people that can survive without a car, think about converting the garage to a shop or the storage space of your dreams.
Those Things That Go Unnoticed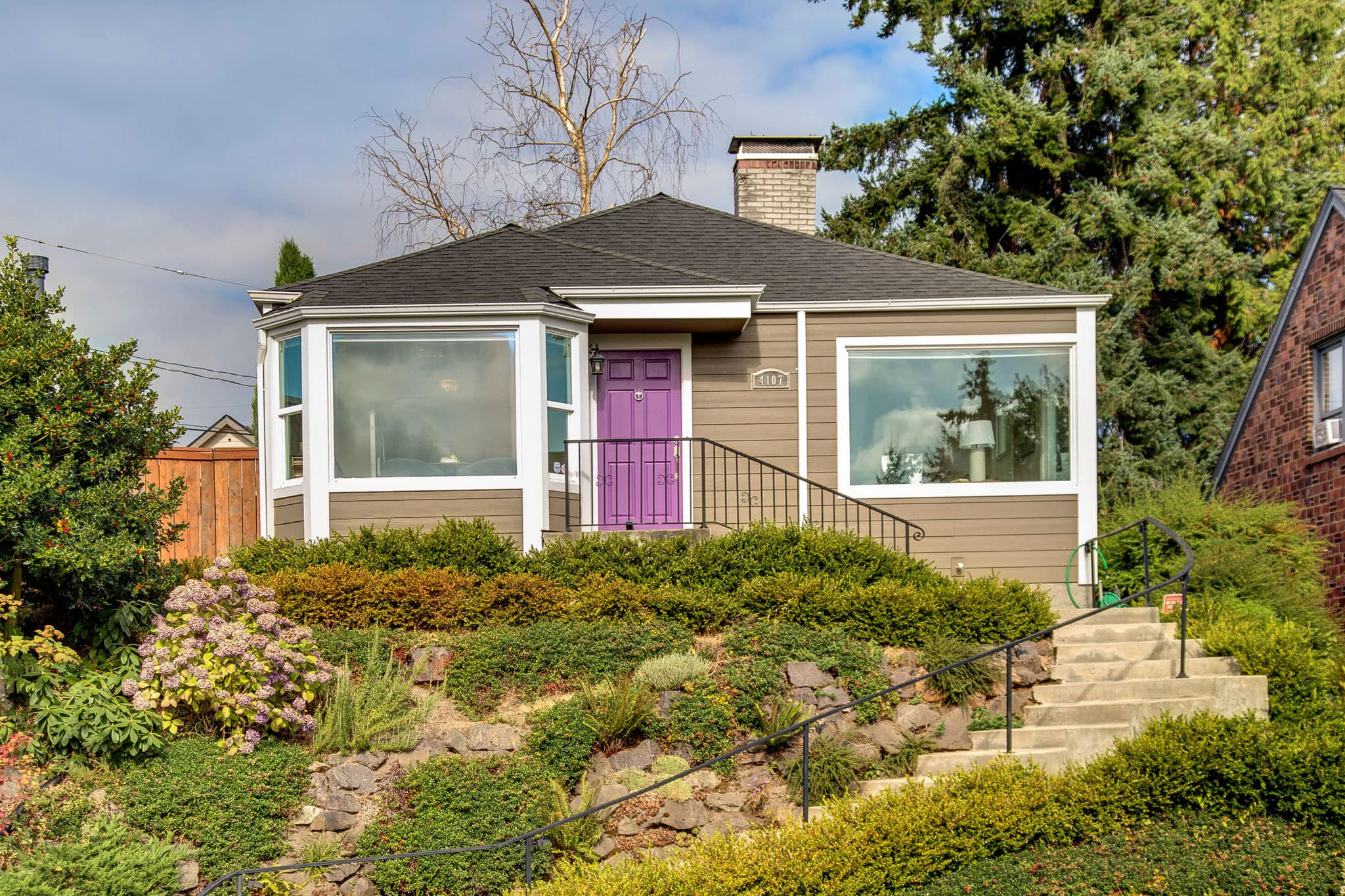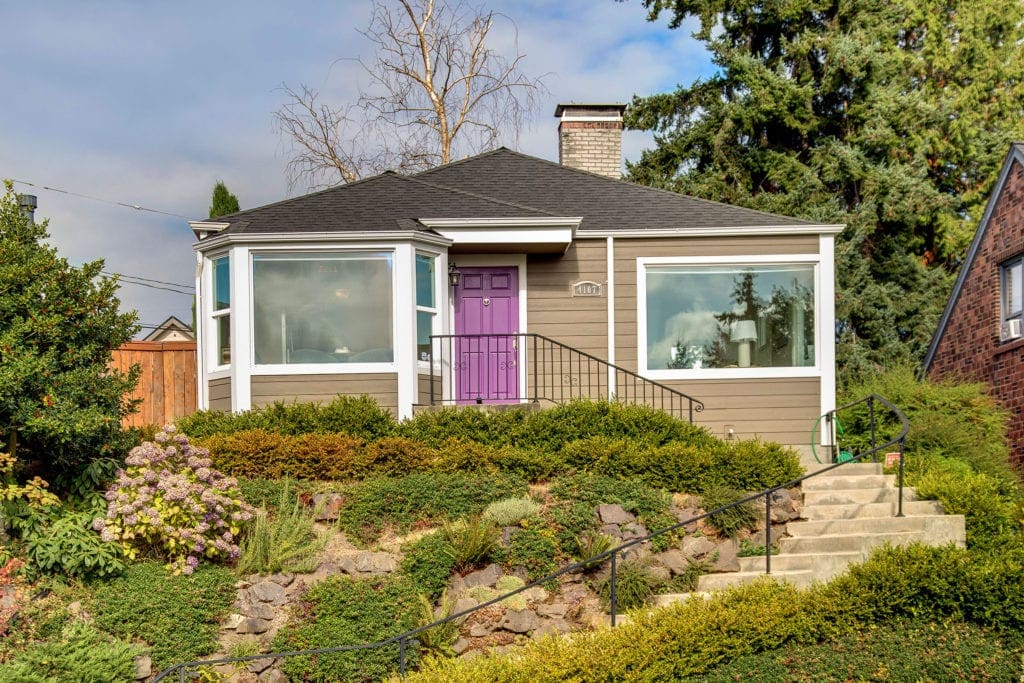 Home systems are the unsung heroes of any home with top-notch functionality. This West Seattle View Home has had some major systems overhauled over the last ten years. Most recently, major ticket items such as a new sewer line and brand new siding have been redone. An added bonus is the previous owners put on a brand new roof.
Owning a home is always a work in progress, but with these big-ticket items taken care of, you won't have much to worry about. You can move right in and get to the fun part… decorating!
Let's Take a 3D Tour, Too, So You Can Immerse Yourself in this West Seattle View Home
Team Diva takes every precaution, and then some, to make sure all of our homes are listed following all COVID precautions. It is our duty to ensure everyone's safety as you enter one of our listings. Feel free to take a virtual tour from the comfort of your couch!
Curious to learn more about our latest safety precautions? Read "Team Diva's COVID Safety Protocols for the Delta Variant" here!
What's it Like to Live in West Seattle's Belvedere Neighborhood?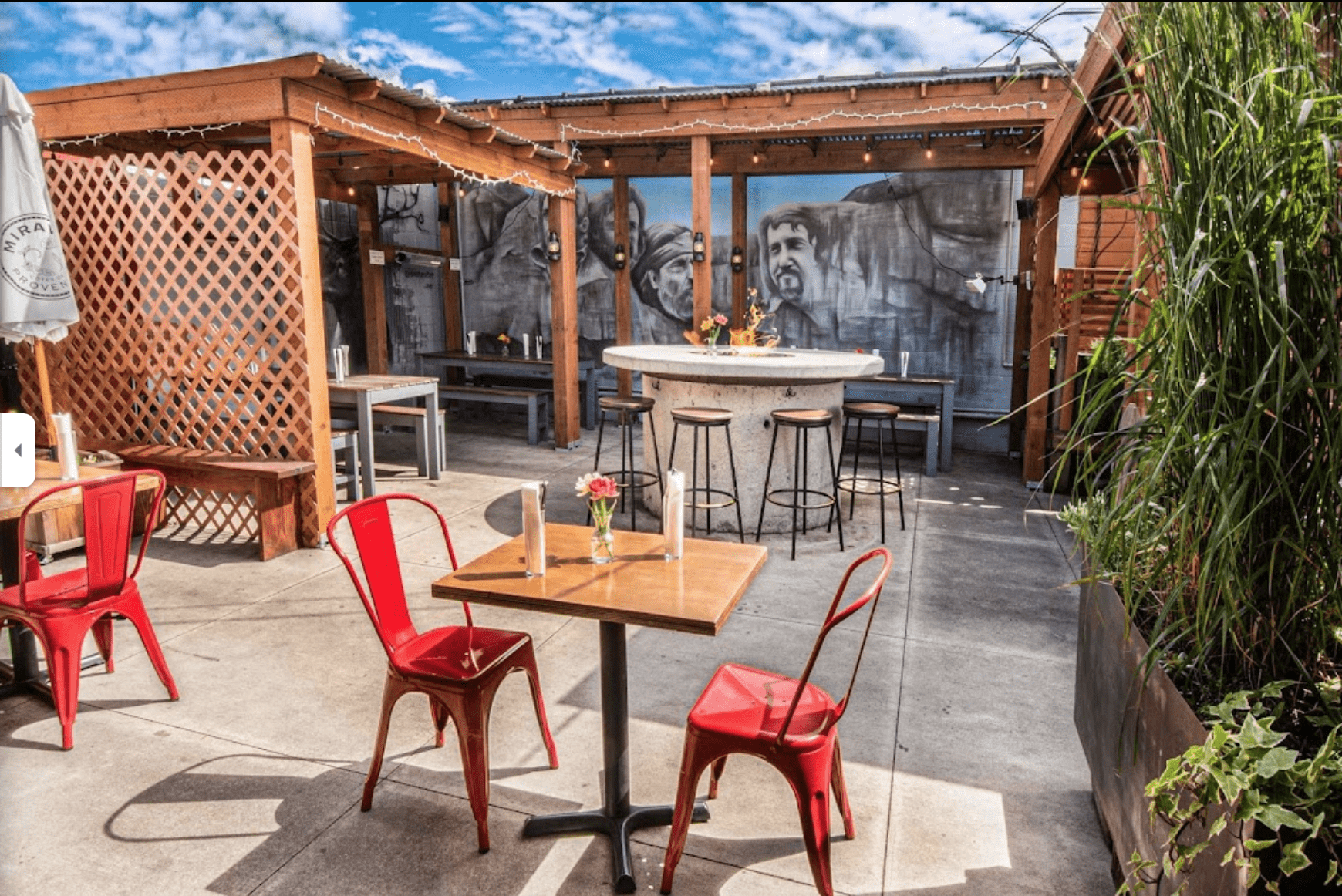 This West Seattle View Home is located in the revered Belvedere neighborhood of West Seattle. Belvedere is known for picturesque, quiet streets and absolutely gorgeous homes. One of the best things about Belvedere in West Seattle is that you can enjoy being at home in peace and quiet but you're just a short walk to one of the most treasured and interesting retail districts in Seattle, The Alaska Junction. Fantastic restaurants are plentiful. Some of my favorite restaurants here are Jak's Grill and Lady Jaye.
The West Seattle Farmers Market is a year-round affair, so you can always stay stocked up on fresh fruits and veggies. Quaint, locally-owned shops, or even some larger chains make all your shopping a breeze. And there are a couple of gyms around to burn calories from all that good eating. When it's time to unwind, local bars and breweries are the perfect balance of nightlife that makes it easy for you to never want to leave West Seattle. But when you do, this home is located just blocks from the C-line, other routes, and the West Seattle Bridge access.  The city is never too far away.
---
How to Buy a Home in Seattle: The Entire Process in Brief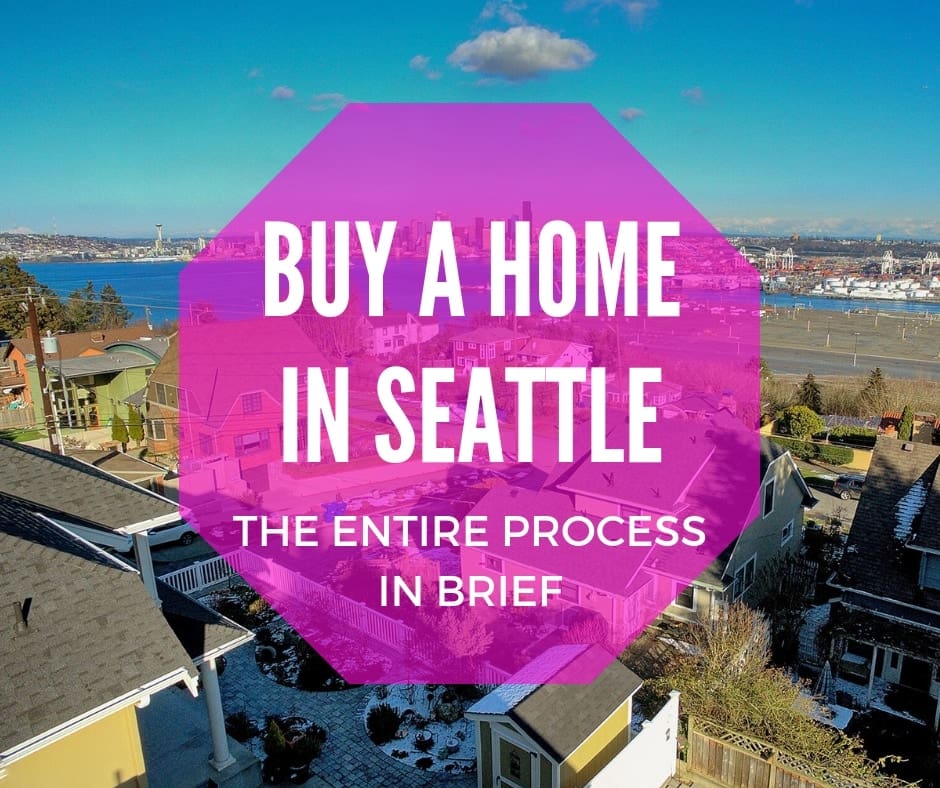 Let's get down and dirty. Owning a home in Seattle is an amazing experience and it can be fun. Do not listen to all of those cranky folks who think Seattle is not what it used to be and a middle-income owner cannot afford to buy a home in Seattle. Strap in, get yourself some strong Seattle coffee and learn how to be a smart and savvy home buyer in Seattle.
Steps For Buying a Home in Seattle
Find Your Guide: Find an agent that is super savvy and will be your ultimate navigator.
Choose Your Priorities: Size, Condition, Or Location?
Home Buyer Intake Process: Schedule a sit-down meeting with you and your real estate team to dive into what you want in a home.
Financing: Get your financial house in order.
Big Search: The big home search in Seattle
Making an Offer: Know what you need and how to prepare yourself to make an offer.
You Are In Contract: You've signed on the dotted line. Now… the hard work really starts.
Inspecting Your Home: What to look for, how to hire an inspector, and how to respond to the inspection.
Reviewing The Title Report: The title report is often the most overlooked portion of the buyer's review.
Reviewing the HOA/Resale Certificate (for Condos): …Also an overlooked portion of the buyer's review process.
Appraisal Process: Most homes are purchased with a home loan. The appraisal determines the final value by your lender for your home.
Final Loan Approval: All kinds of things can come up during the final loan approval process, so be prepared.
Final Two Weeks of the Process: Walkthrough, inspection resolution, and (for god's sake) do not make a huge purchase on a credit card.
Signing Your Final Homeowner Documents: You made it!
Closing Day: You get the keys and access to your home.
This is just a starting point, and we have so much more to share about the home buying process. Browse our Home Buyer page for a comprehensive home buying education.
---
Thank You For Touring Our West Seattle View Home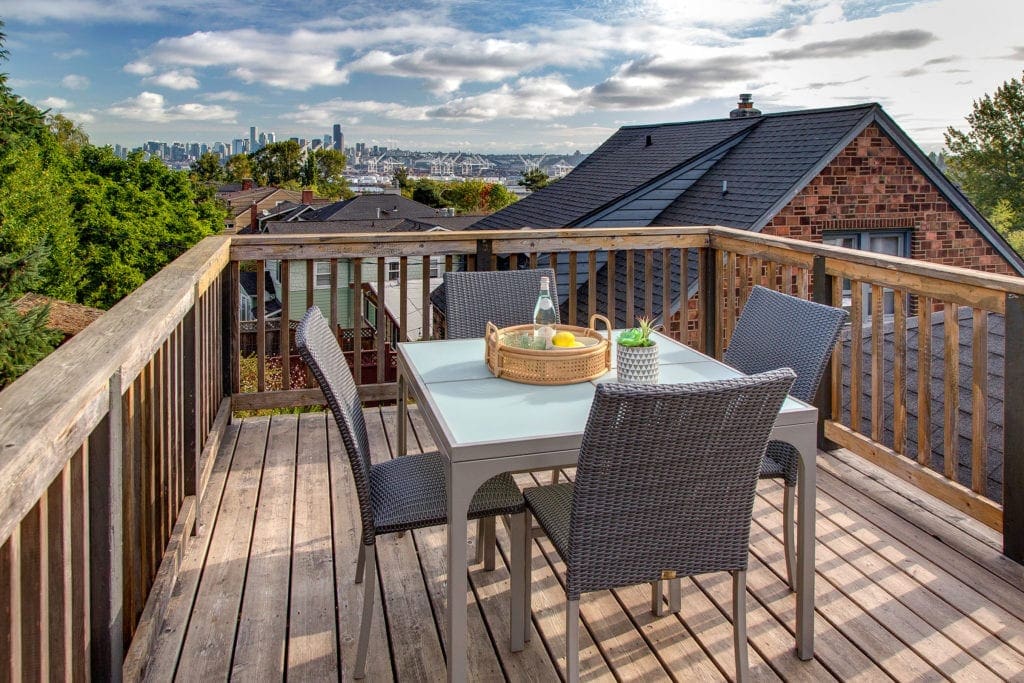 Thank you for taking the time to learn all about this West Seattle View home! I'm so excited to show off all that this Diva Dwelling has going for it… which is a lot. This Cape Cod treasure is perched high on a hill so you can enjoy the breathtaking views (just wait until you see the rooftop deck!). And of course, there's the wonderful open floor plan that's perfect for entertaining. Flexible bonus space ensures you have plenty of room to grow and evolve over time. I also love that this home has all of its major systems dialed in and ready to go, so you don't have to worry about a thing. And the location… you're close to transit AND all of the dining you could ask for! I think just about anyone would be blessed to be able to live here happily ever after.
All the Good Details
Address: 4107 Fauntleroy Way SW, 98126
MLS# 1840004
Square Footage: 1,740
Bedrooms: 3
Bathrooms: 1.75
Offering Price: $799,995
Ready to tour this West Seattle View Home in person? Contact us today so I can show you this Diva Dwelling breathtaking views, open floor plan, bonus spaces, dialed-in systems, and awesome neighborhood!