What is happening for Seattle Pride 2021? That is what all of us are asking each other. Yes, Seattle is the first major U.S. city to reach a 70% COVID-19 vaccination rate. And our community is still taking precautions. Team Diva has scoured the social media outlets of our favorite Queers to bring the best of the best of Seattle Pride 2021
Take a moment to check out an overview of just a few of the events going on this year. And this year do a little extra and donate to our Black LGBTQ community. 
---
Seattle Pride 2021 – The Diva List of Events
Pacific Northwest Black Pride – Pride Legacy BBQ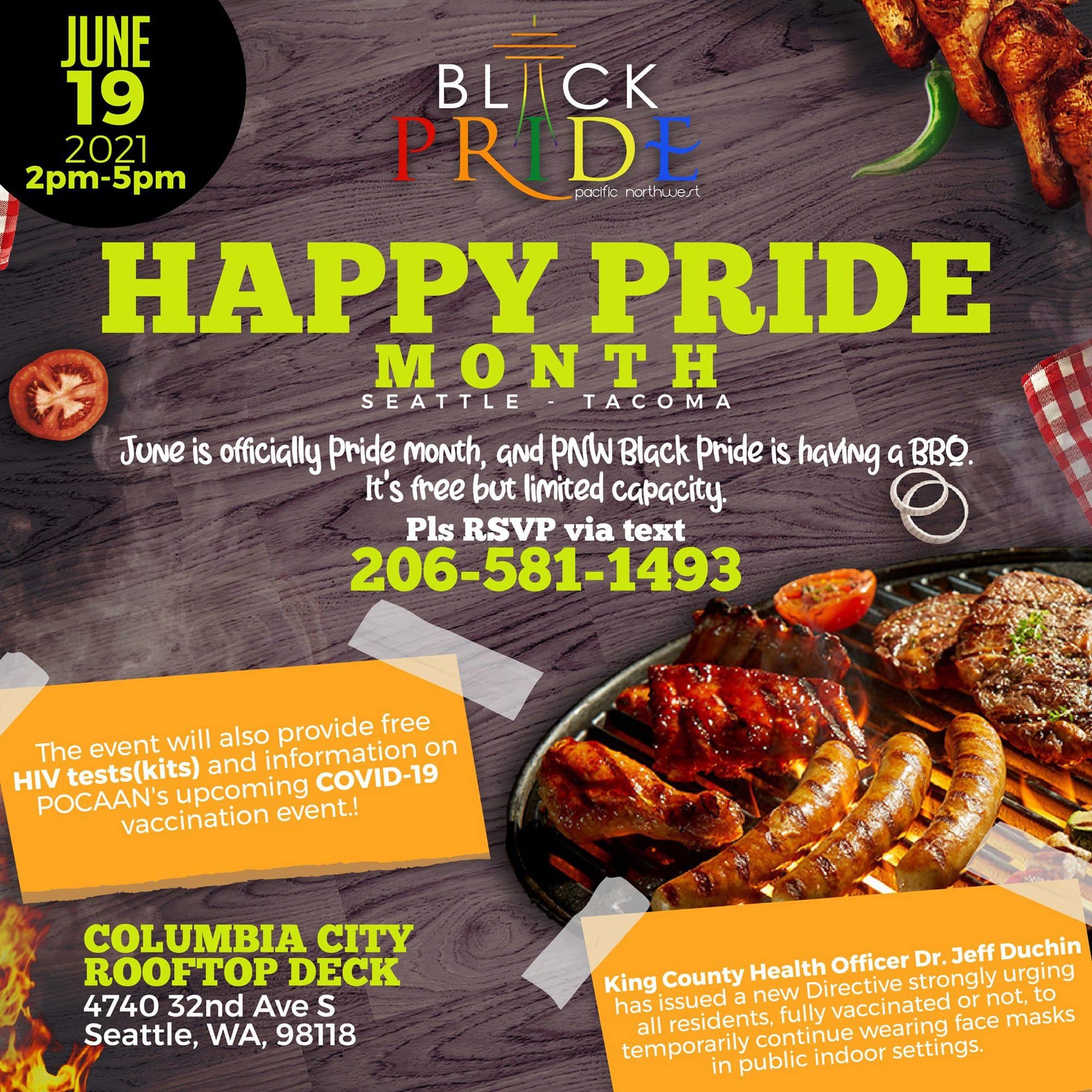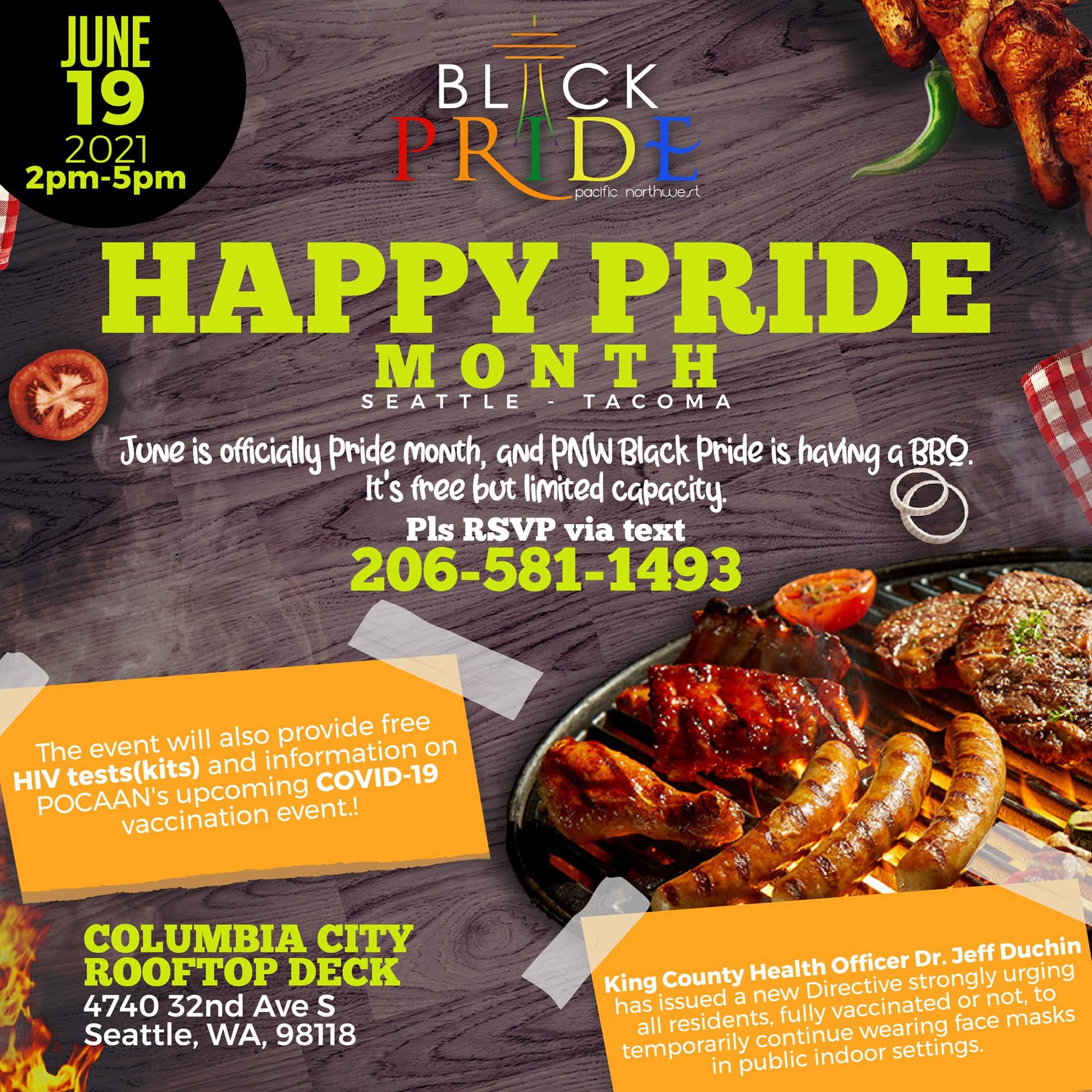 On June 19, 2021 (aka Juneteenth y'all) from 2-5 pm, Pacific Northwest Black Pride and POCAAN are hosting a free BBQ at Columbia City Rooftop Deck. Capacity is limited, and to attend you have to RSVP by texting 206-581-1493 or email Autry@pocaan.org. This event is all about celebrating LGBTQI people! Follow PNW Black Pride on Facebook for updates. 
Thank Goodness for Sylvia's Bacon Strip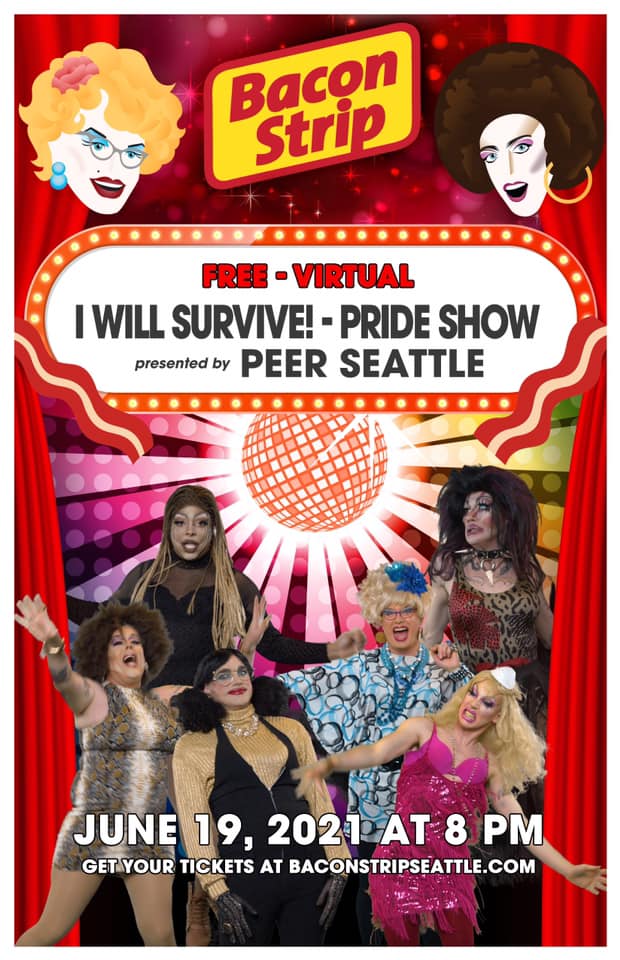 Seattle Pride 2021 is saved by Bacon Strip. On Saturday, June 19th at 8 pm Sylvia and friends are back for a Pride fest. It is still virtual but soooooo entertaining. Catch up with all of your favs.
This is a FREE virtual Pride show. It features local talent working with special effects. The event will be virtual and include a combination of live and produced performances. But more importantly it will include our favs of Bacon Strip starring Sylvia O'Stayformore, Honey Bucket, Bobbi Jo Blessings, Old Witch, Miss Texas 1988, Londyn Bradshaw, James & Kerry Darling, and more! More information here >
HOVID 19 Summer Freedom Ball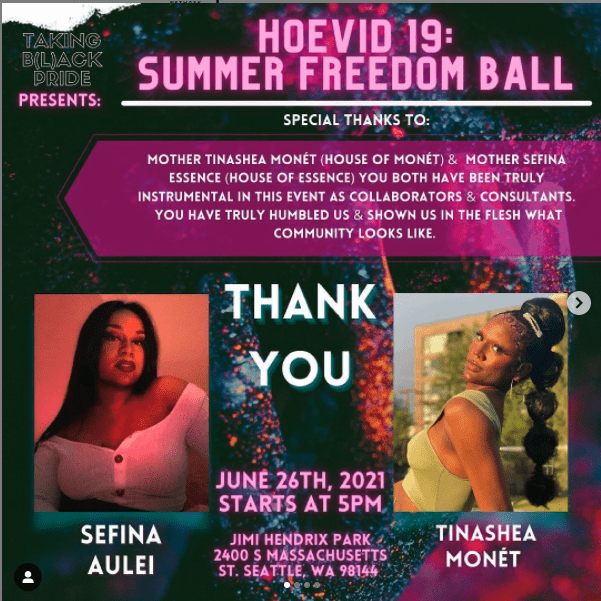 On June 26th at the Jimi Hendrix Park Taking B(L)ACK Pride Presents the Summer Freedom Ball. Frankly, the Balls happening in Seattle are the best things happening in performing arts right now. These Balls are typically BIPOC only. Please donate and be respectful. Sometimes Black queers just want to be in a safe place.
Seattle Pride 2021 – Pride After Dark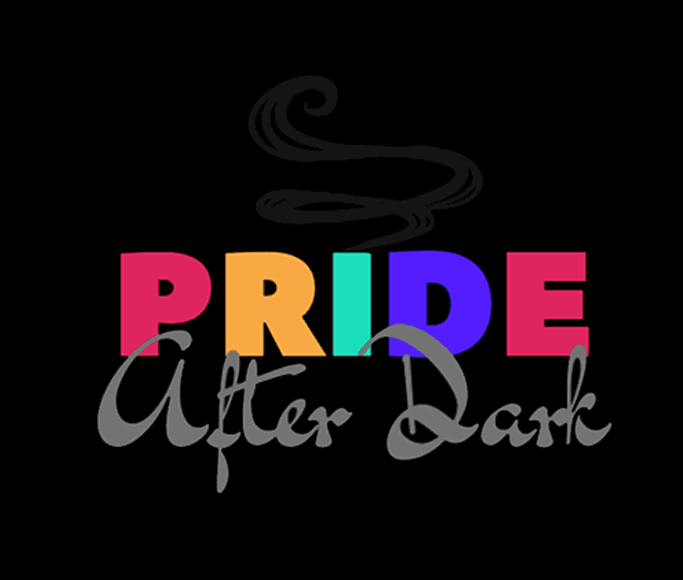 On Saturday, June 26, 2021, from 9 pm-11 pm PST, Pride After Dark is an 18+ event. Pride After Dark features "drag, burlesque, sex-positive style dance, and performances heavy on thought-provoking content, humor, and sensuality." This is a virtual event. 
Speaking of virtual…..
Seattle Pride 2021 – Celebrate Pride Virtually This Year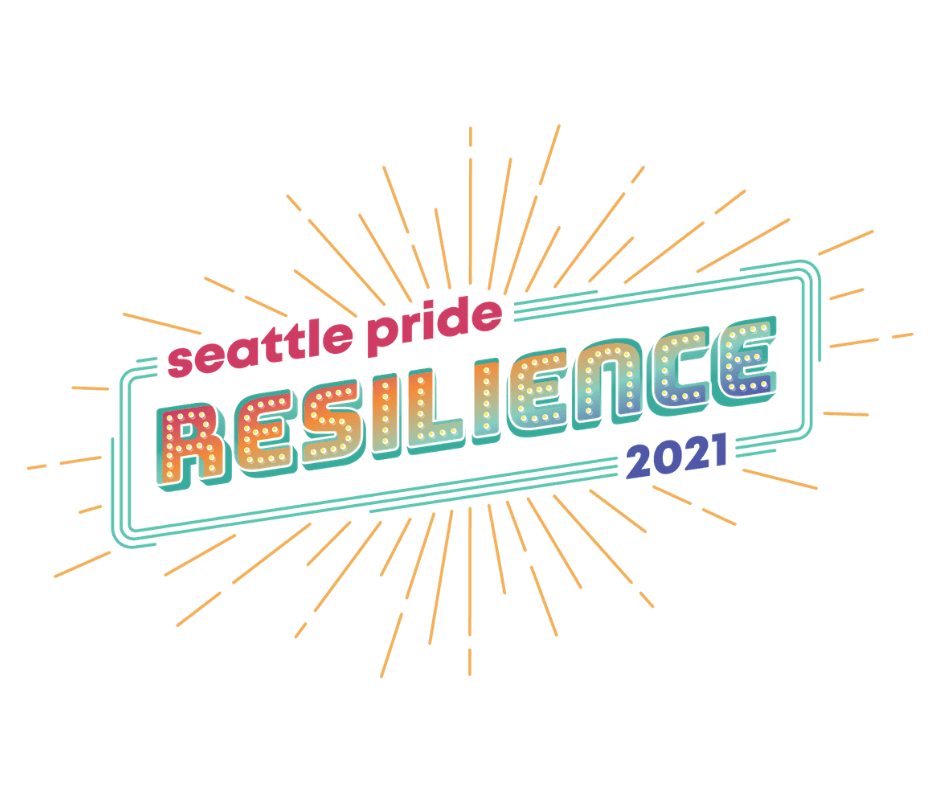 For those of you who still cannot leave their homes thank the goddess for Virtual Pride. On Saturday, Jun 26, and Sunday, June 27 from 11 am-5 pm PST there will be an online Pride celebration. "Seattle Virtual Pride 2021: Resilience" is a packed weekend of happenings. Including performances (of course), game shows, and educational and activism-focused speakers and panels. There will also be opportunities to learn more about local non-profits and vendors, as well as community discussion/gathering groups. 
Performances this year will feature Big Freedia (who is the Virtual Pride Headliner), Mary Lambert, Perfume Genius, mxmtoon, DJ dark_wiley, Simon Pin, Seattle Ladies Choir, and more. Oh! And Seattle Virtual Pride 2021: Resilience is hosted by Betty Wetter! 
---
Divaland 2021 Seattle Pride is on Simmer But You Can Always Shine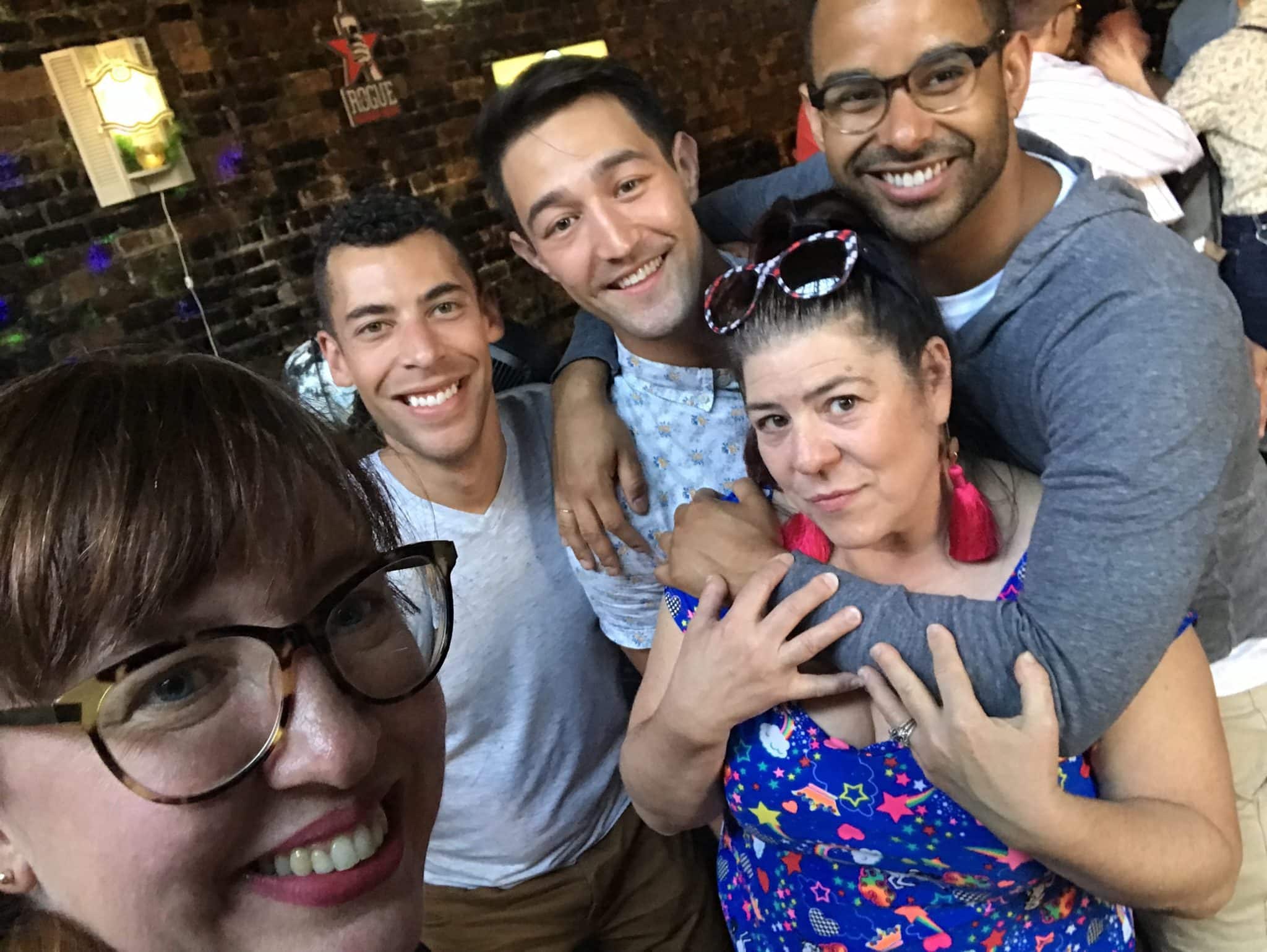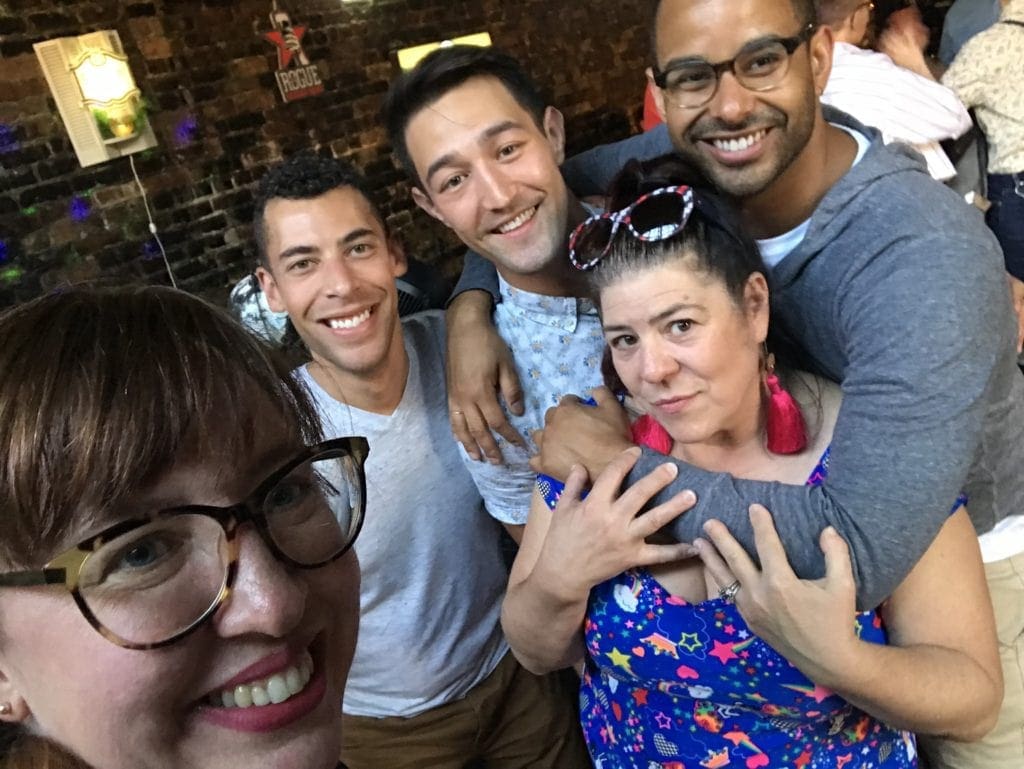 Seattle Pride 2021 feels a lot like Pride of the olden days. Back before being LGBTQ was remotely legal some of us use to get together at each other's houses. Or brave the few bars that were open. And those of us who were brave enough went out and protested. As we come out of our own COVID selves and reacquaint ourselves with the world. Remember Pride is inside of you.