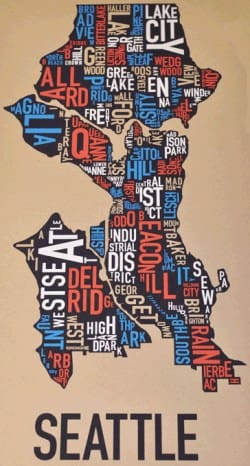 Back in July, Team Diva announced our exclusive partnership with the Capitol Hill Seattle Blog. With that, we got the chance to really showcase our favorite Seattle neighborhood and become the premiere Capitol Hill real estate experts as part of the deal. We've loved showing off our home away from home, Capitol Hill, but that doesn't mean we don't love all of the diverse hoods that Seattle has to offer. Divas know the ins and outs of almost every hood that Seattle Has to offer and can be your guide to what is hot and what is not from Maple Leaf to Rainier Beach.
A few days ago the Seattle Met released its list of the 10 Hottest Seattle Neighborhoods right now, and Diva Kim gave them some guidance on why these Seattle neighborhoods are awesome and who they tend to attract. From Loyal Heights in the North to Junction in the South, and even including Bellevue on the Eastside, this article goes over the up-and-coming hoods that are leading charge in Seattle growth and the crazy real estate market we are seeing. In the article, Diva Kim gives her two cents on who is leading the charge of growth in two of our favorite hoods, Junction and North Beacon Hill (*hint* they're mostly first-timers!).
Want to see what the rest of the up-and-comers are? Read the whole article after the jump.