Divas get a ton of questions about different buildings around town. Some we know in detail and a few we are still getting to know. We decided it would be fun to start a Capitol Hill Condo Review series. And the first one we are reviewing is the Plaza Del Sol. The Plaza Del Sol is one of the best buildings on Capitol Hill for its views, financial health, layouts, and construction. Let's find out more.
The Plaza Del Sol is located in the Olive Way downhill slide of Capitol Hill. It is one of the largest buildings in the area but it feels small. The 83 units are divided into two buildings. The North and South building. Condo was originally an apartment building but was converted to condos in the mid 2000s. During the process to convert the build to condos the team took a ton of time stripping the building down to its core. They completely redid the siding. Added stainless steel appliances, dark wood floors, granite counter tops, and awesome bathroom hard surfaces. And my personal favorite the rooftop deck.
The Plaza Del Sol Stats (as of today things change fast in Real Estate)
Originally built in 1993
Converted to condos in 2005. During the conversion they completely re-did the siding and replaced it with a more durable material.
Two Buildings with a total of 83 units.
About 53% or so owner occupancy.
No rental cap.
One Bedroom Prices: Low to mid $300Ks.
Two Bedroom Prices: Low $400Ks.
Some patio units.
Some units have balconies.
The units facing west have awesome views.
Best rooftop deck on Capitol Hill.
Secured garage parking.
Bike storage.
Majority of the units have storage.
Rare Capitol Hill condo building that allows hardwood floors in the main living area.
Has fire sprinklers.
Over $150,000 in their reserves.
Active Board
Gas fireplaces but no gas stoves.
Awesome Shots of the Amenities in the Building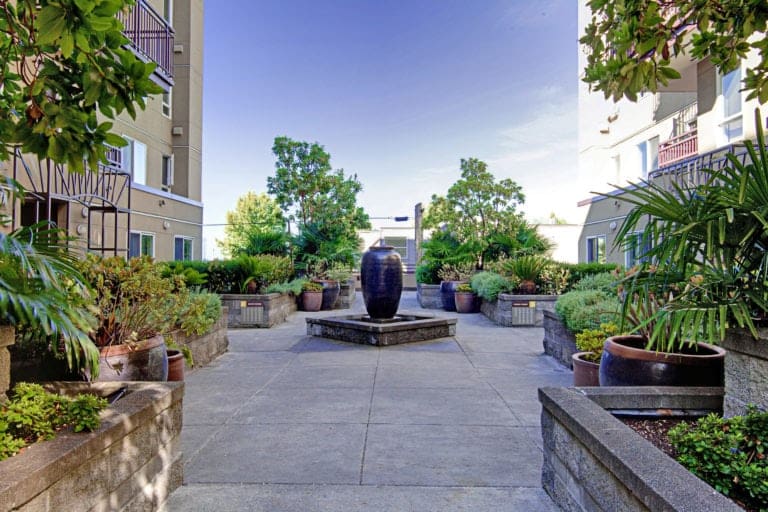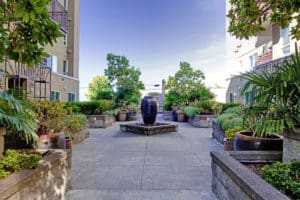 Best Rooftop Deck in All of Capitol Hill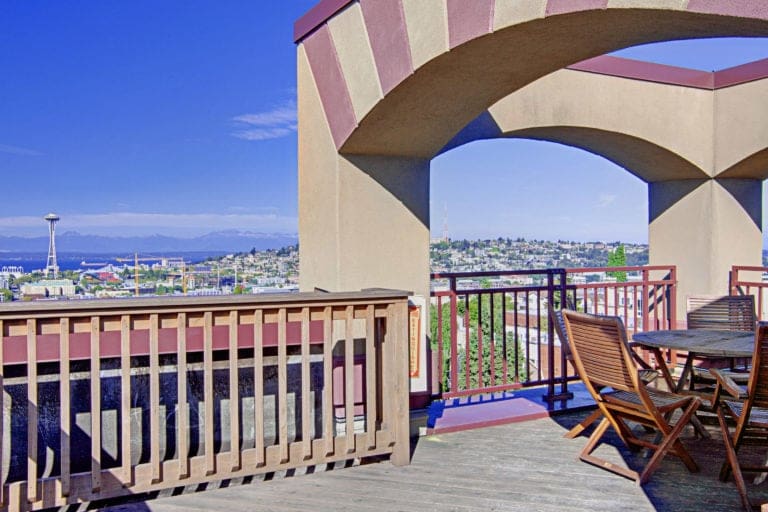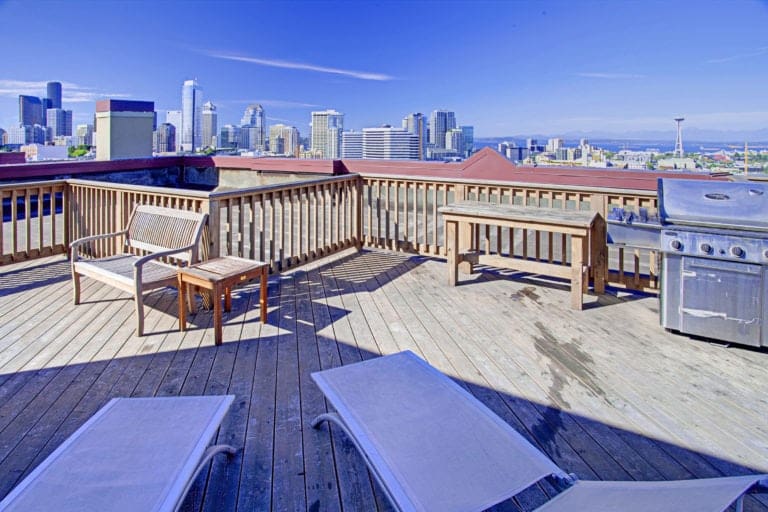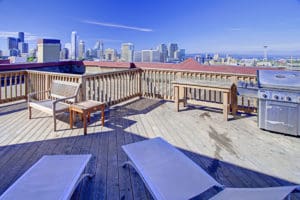 Fabulous Views From a Few of the Units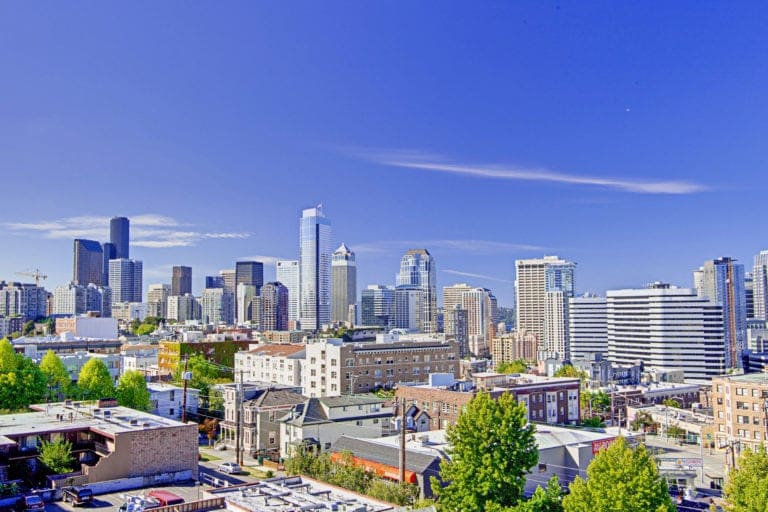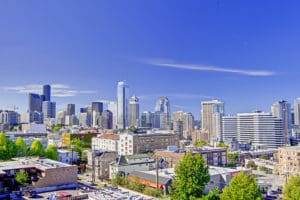 Sample Kitchen Styles in the Plaza Del Sol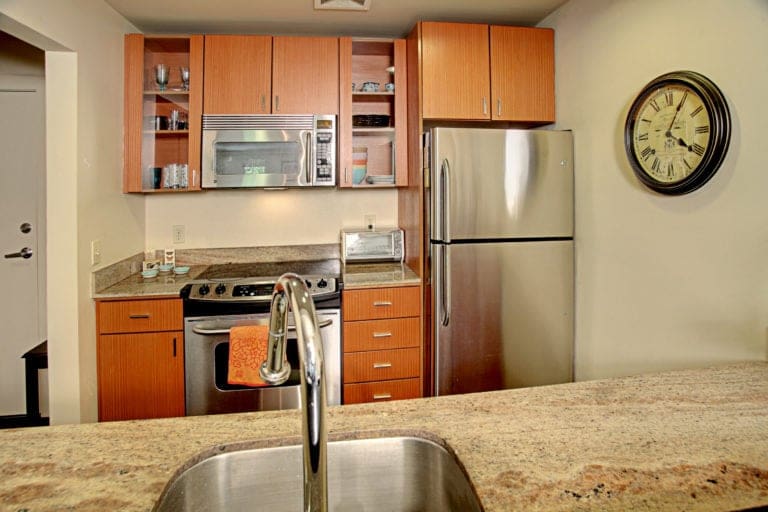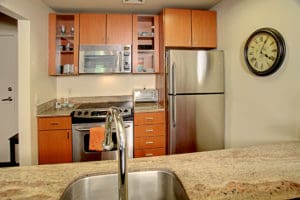 Sample Living Spaces in the Plaza Del Sol