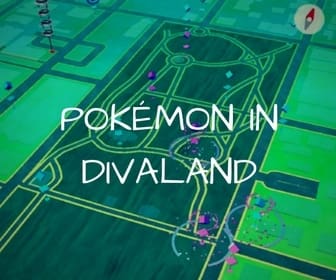 Pokémon Go still has tens of millions of users and has raked in half a billion dollars as of September 15, a little over two months after its launch broke records among mobile apps. The frenzy has died a bit, but a large core user group continues to explore Seattle as nest locations change and vary. If you are a trainer who is still merrily beefing up their Pokédex and you are moving in or around Seattle, this little guide is for you.
Our Favorite Pokéstops and Nests in Seattle
Seattle is a city full of public art and cultural centers, so it never had a shortage of Pokéstops, though some got a lot more crowded than others. The east edge of Cal Anderson Park was by far the most popular Pokéstop in Capitol Hill. That park has three Pokéstops of its own, boosted by lures, and is currently an active nest for Eggsecute and the occasional Jynx.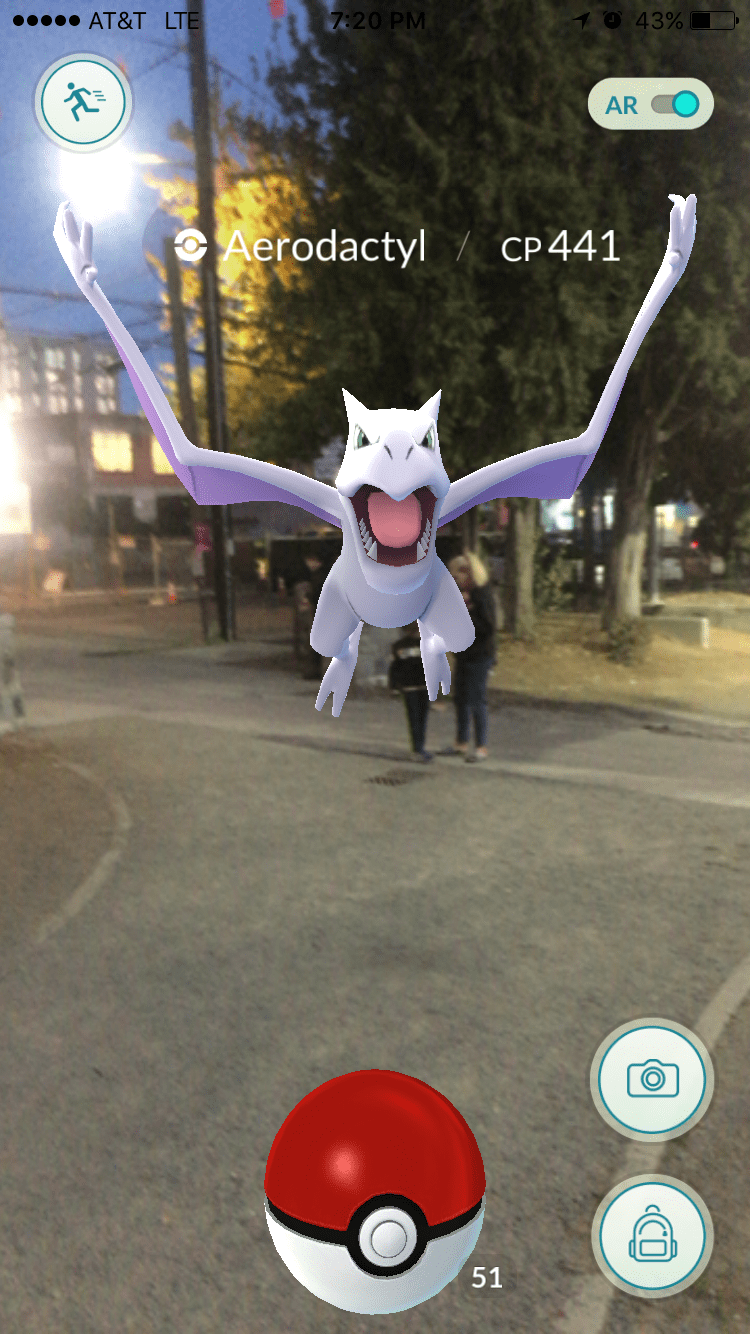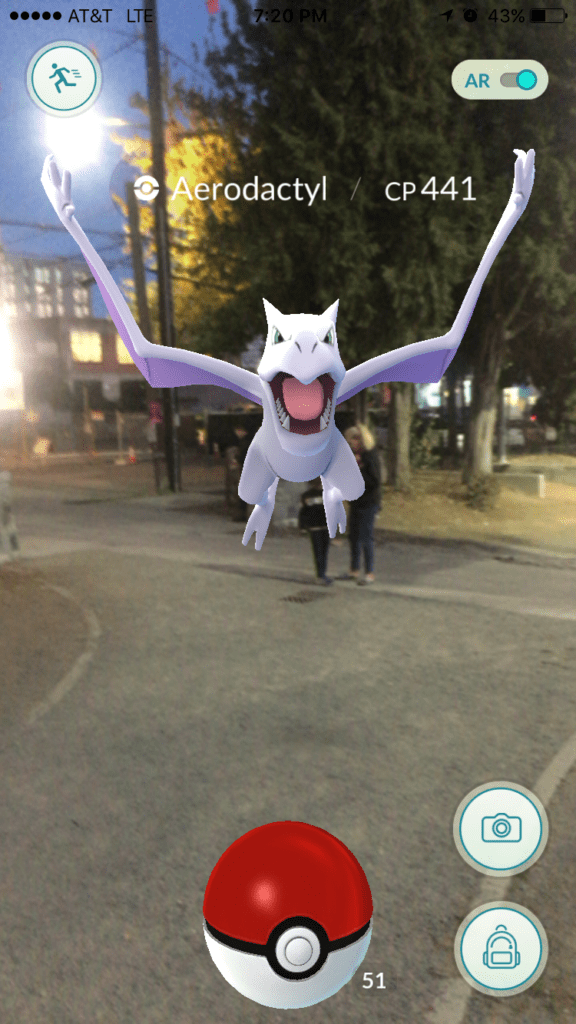 Another beautiful park loaded with lures is Gasworks Park. It offers one of the most gorgeous views of Seattle and has been one of the best spots for Pokémon Go trainers to catch a Psyduck. Others have regularly spawned there, including Jigglypuff and Dragonite.
For great views of the sound and a lot of rare and water-type Pokémon, look no further than Seattle's waterfront downtown, along Alaskan Way up through Myrtle Edwards Park. Seattle has plenty of waterfront parks and public spaces, many of which have active nests in Pokémon Go. Meanwhile, less common water-type Pokémon also appear, including Lapras and Dratini, which has been spotted at the Ballard Locks and even on Washington State ferries crossing the Puget Sound.
Just north of Ballard on the picturesque trails and sandy beaches of Golden Gardens Park. You'll find more water-type Pokémon, but also Magnemites. Since it is by one of the largest marinas in the city, you might have expected to find more Krabbies there. Actually, you should head to Green Lake Park if you want to Krabbing. (It used to be a Hitmonlee Nest, but they are rare to see on the trails these days.)
Adjacent to Green Lake, the sprawling Woodland Park is a currently great place to find Electabuzz. Early on, the Woodland Park Zoo was dropping lures and people were finding all sorts of Pokémon there. This is less the case now, but you can still find imaginary critters among the real ones
Meanwhile, on the other side of the city in West Seattle, take a trip to Lincoln Park. Now is a perfect time of year; it's one of the best spots to see autumn colors in the city. As for Pokémon Go, it is quietly one of the best places to find a Charmander, too.
Other regional parks and their current Pokémon Go nests:
Discovery Park for Kabuto
Marymoor Park for Doduo
Lewis Creek Park (Bellevue) for Onix
Everett Park for Vulpix
Wapato Park (Tacoma) for Squirtle
Cowen Park for Omanytes
Ravenna Park for Ponytas and Slowpoke
Where to Find a Crowd of Pokémon Go Trainers
Having a lot of players around can be an advantage if they are dropping lures, so knowing where other players congregate can be helpful. Capitol Hill is, again, a great place for this because its numerous bars are often full of Pokémon trainers, especially right after work. The more people there are playing, the better odds of rare Pokémon showing up. We call this time happy hour for many reasons, and we can add Pokémon Go to the list.
People are also quite active during their lunch breaks. South Lake Union Park already has nests of its ow. The streets surrounding Westlake Avenue see a lot of lure action among the crowds of Amazonians and food trucks that form during lunch hours. That also goes for outside Starbucks Corporate in SoDo.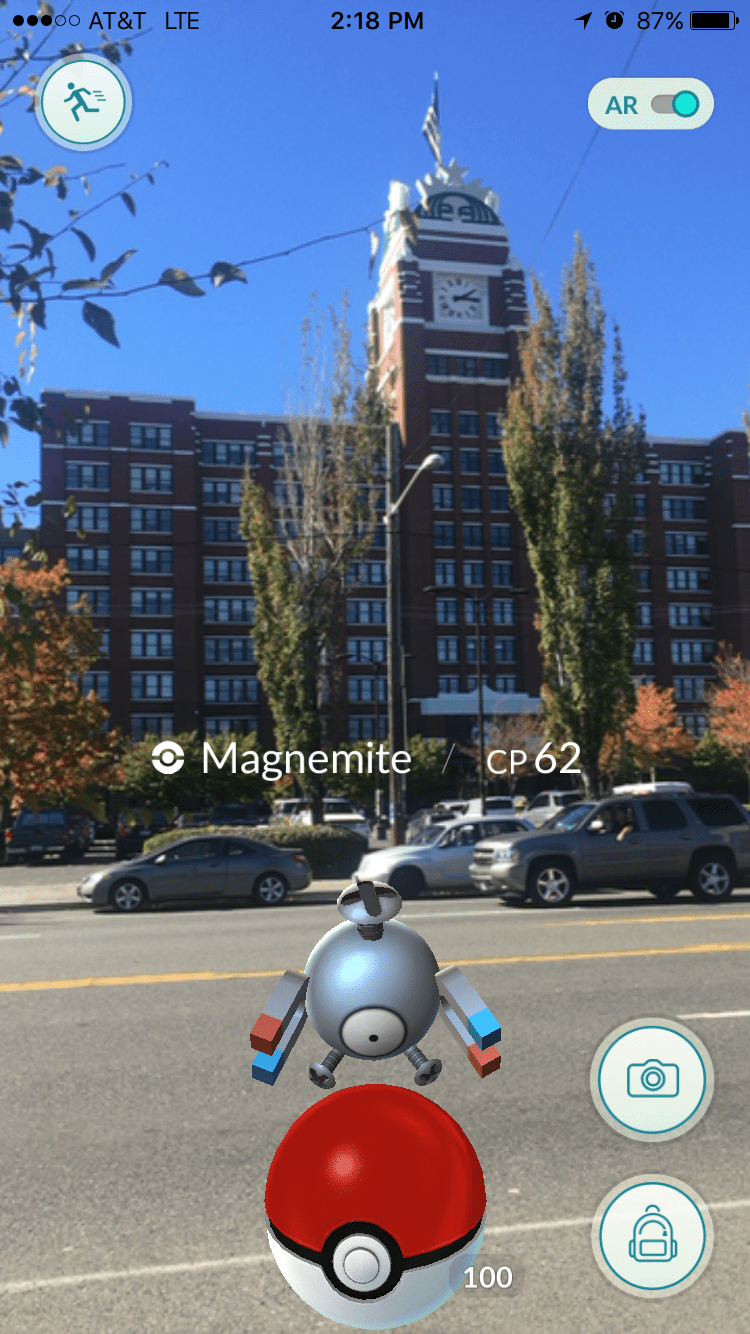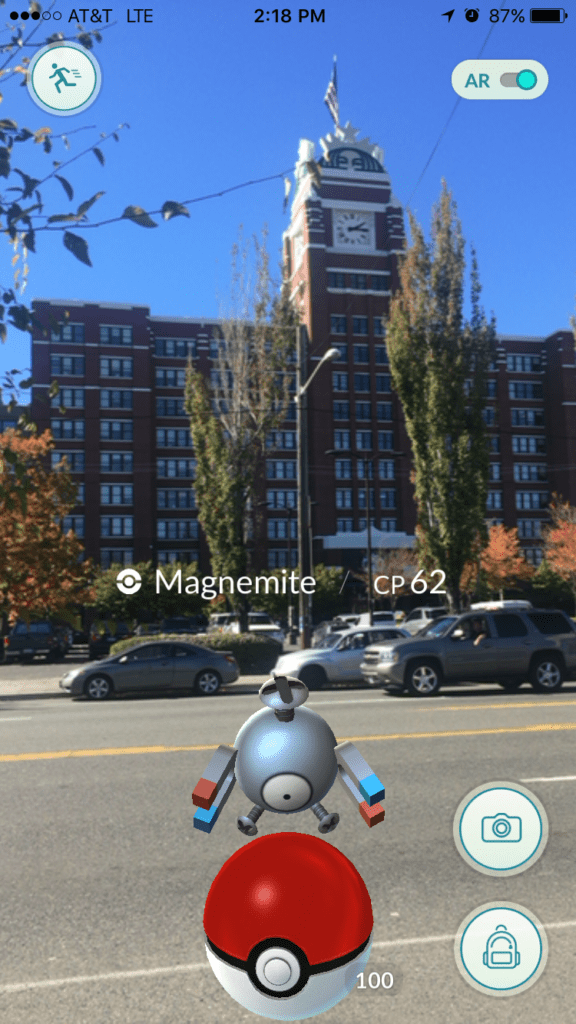 Not surprisingly, the University District is also an active zone for Pokémon Goers, and it isn't far from several parks with various nests. (See above.)
Seattle's Best Pokémon Go Gyms
The allegiance of gyms is always changing in Seattle, thanks to the active user base. This is especially true at the Space Needle. Trainers from all over the world will stop to train at the Pokémon Go Gym there. Just down Broad Street, the Olympic Sculpture Park is the site of yet another popular gym. Plus of course, some of the most unique and lovely views of the Puget Sound.
South of Downtown, Century Link Field is also the site of a Pokémon Go gym. (It is more popular on game days, naturally.) You'll actually find quite a few gyms in SoDo. Especially near highway 99 and the pot shops. We can't be the only ones who find this hilariously appropriate.
Perhaps the most appropriately placed gym (or inappropriately, depending on whom you ask) is the one found in Lake View Cemetery near Bruce Lee's Grave. We hope that those who come actually pay their respects to the martial arts master and not just beat up a Hitmonlee or two. Maybe a walk among the tombstones will remind one also that life is short. We should be glad to be in such a beautiful city…even if we are chasing down imaginary critters in the process.
Happy hunting, Pokémon trainers!