Our new listing on 12th avenue is a gorgeous, classic home, and a great investment as a Capitol Hill AirBnB. We already wrote a blog about how beautiful it would be to live there, but it's also worth talking about it as a revenue source. The current owners have used it as a stylish, upscale AirBnB, and so we are inspired to talk about purchasing homes as investments and revenue.
This home has made it an ideal AirBnB for its owners, thanks to its prime location and great style. Thinking about buying a property as an investment? This one is a great example of having a fab Capitol Hill AirBnB that can be more lucrative and lower stress than a long-term lease property.
With AirBnB, It's ALL About Location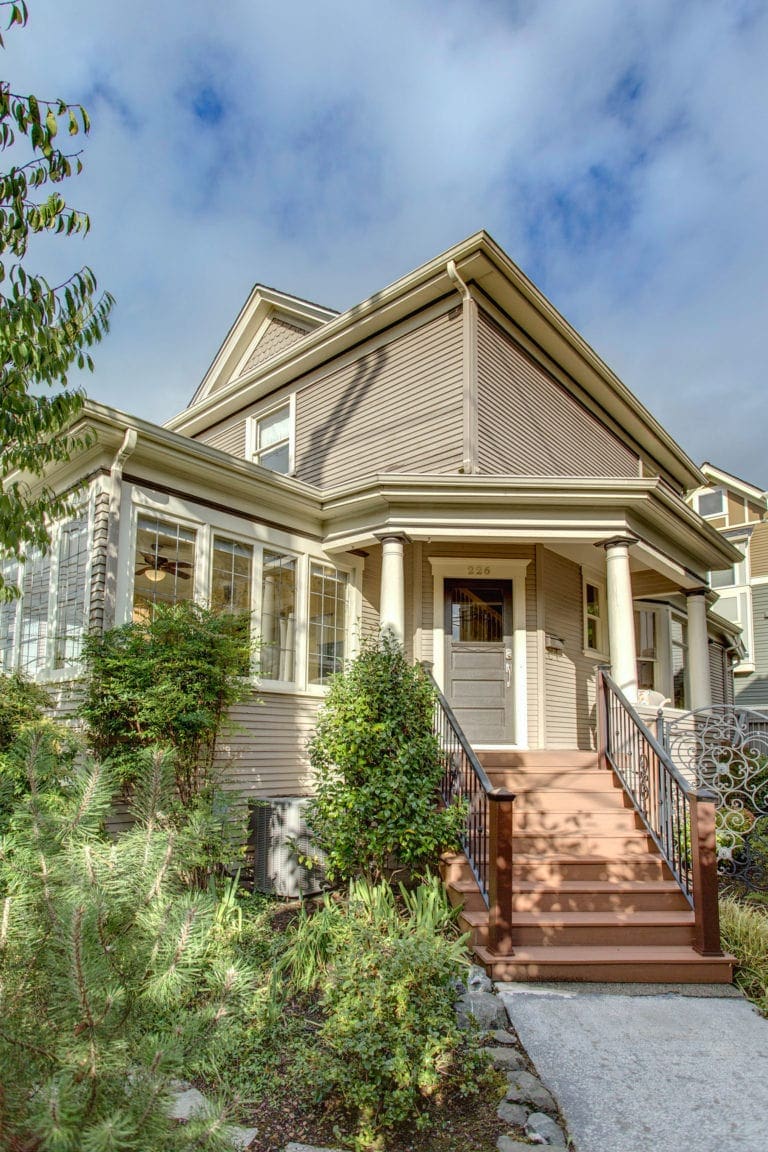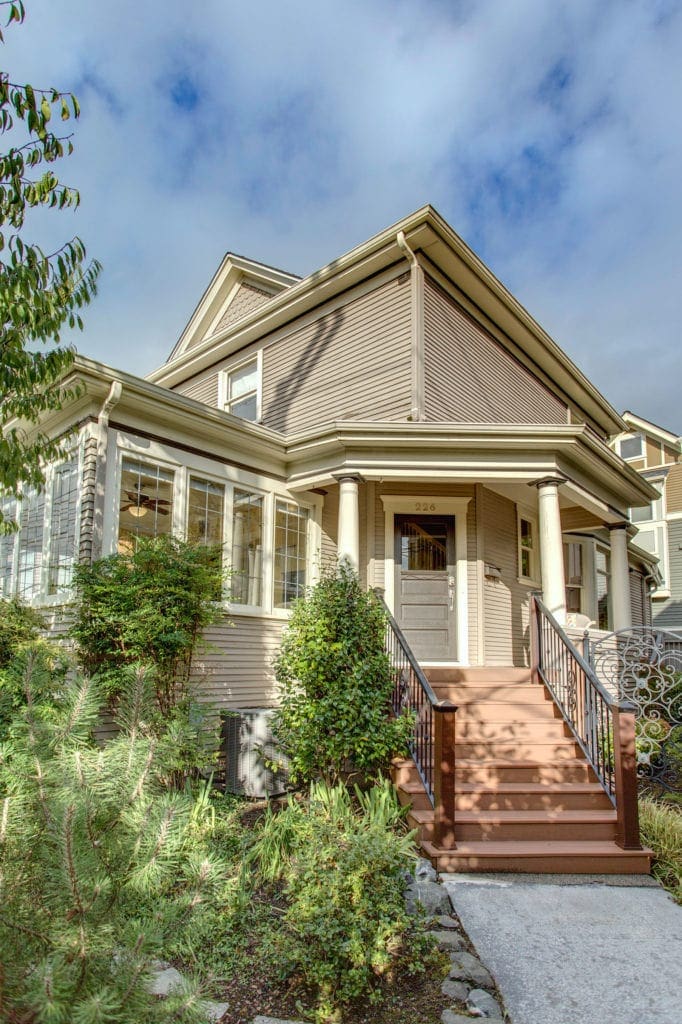 The vacation rental market has had many ups and downs. What is clear is that location is absolutely essential to success. Of course, location ups the value of any home. But long-term renters are always more flexible about where they live than vacationers. People who are just here visiting want easy access to everything, and work travelers who want to be close to centers of business.
Hence, this Capitol Hill AirBnB has done gangbusters over the years. It could not be better for families and small crews of friends wanting a gorgeous, central location to explore Seattle. It's within walking distance of everything they need. There are tons of great bars and restaurants. It's also close to transit lines connecting to major tourist destinations, such as Seattle Center and Pike Place Market.
Style Matters At This Capitol Hill AirBnB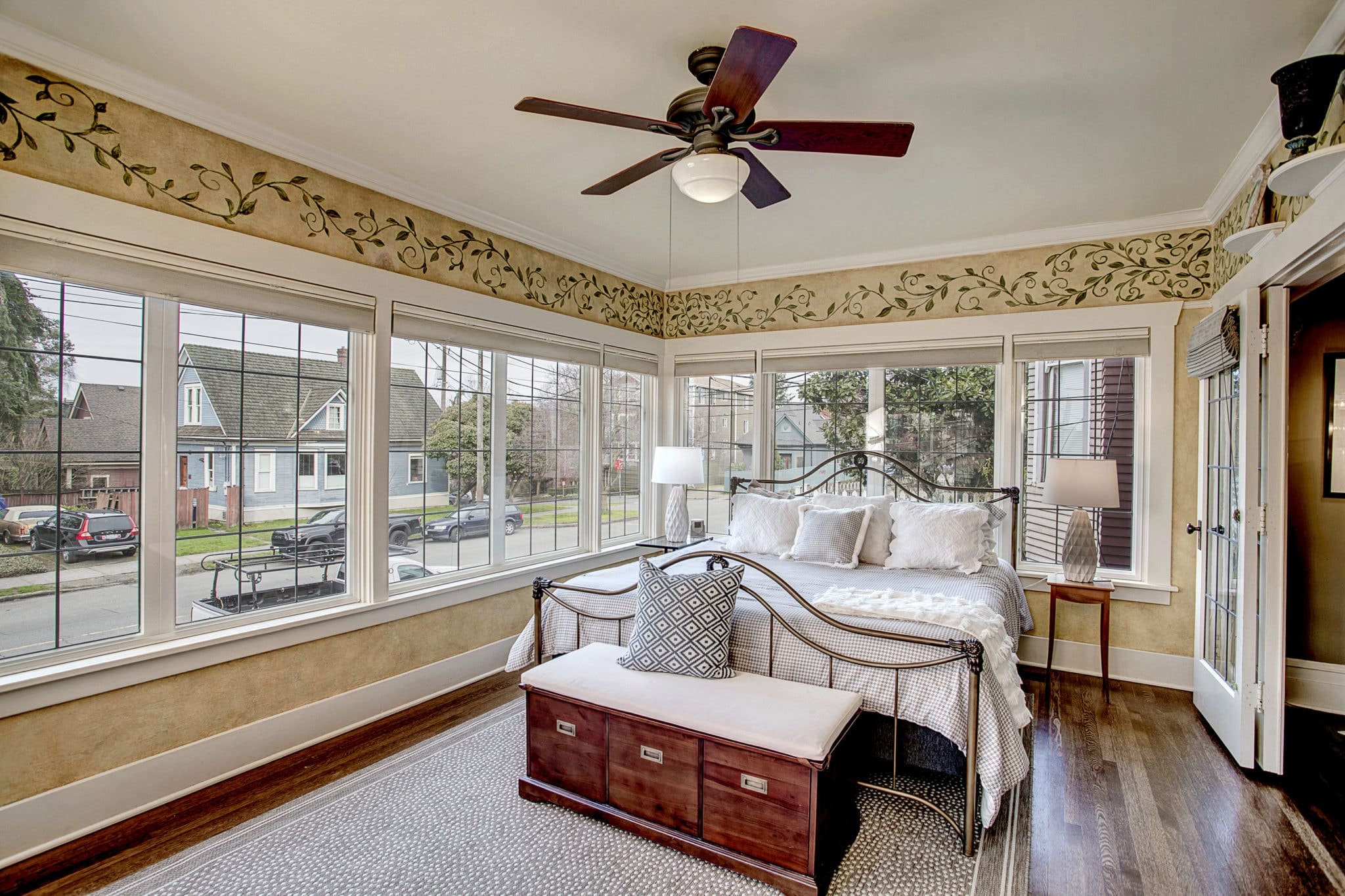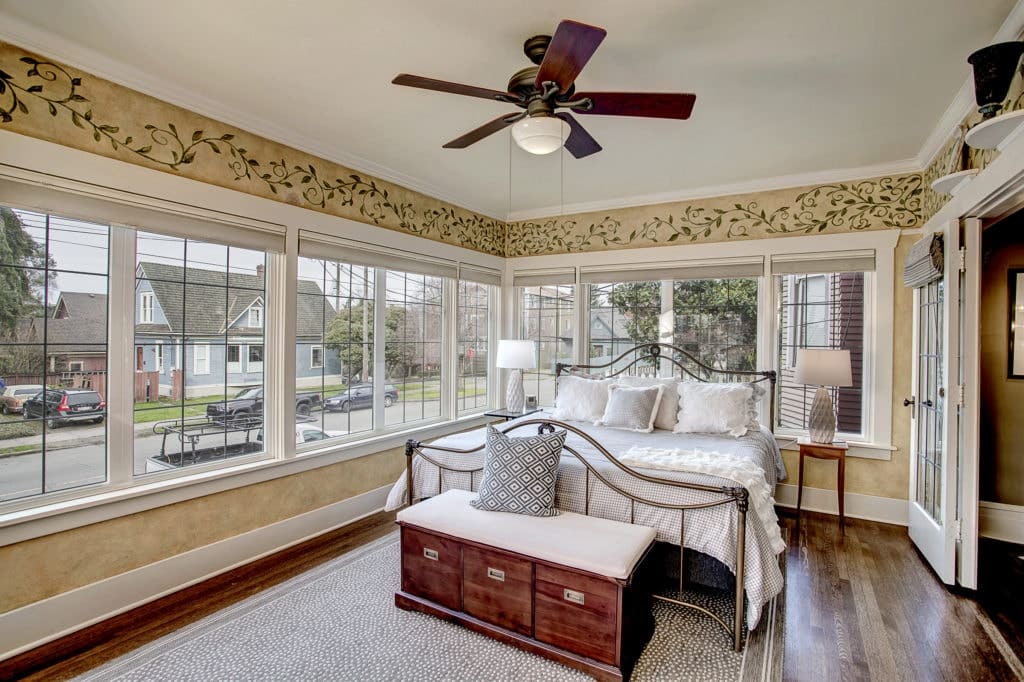 A mistake that many Airbnb investors have made over the years is forgetting that guests want more than a bed and a clean towel. They want the experience of staying someplace homey and stylish, something that doesn't forgo the comforts of a lux hotel but feels less impersonal. It's an extension of the boutique hotel industry more than the resort hotel industry.
This Capitol Hill AirBnB home offers privacy, delightful outdoor spaces, and old-school Seattle style. It also has lots of parking, so if folks are driving from elsewhere or renting, they don't need to worry about where they put the car. (That's absolutely essential in Capitol Hill, where parking is notoriously hard to come by.) In fact, it has a two-car garage AND driveway parking. The garage could be converted into additional living space or another bedroom.
And speaking of bedrooms, the luminous sunroom on the main floor serves as one right now. It's a gorgeous space, one that really sets apart this home from the hotel experience. Hotels often have but one wall of windows, of course, so having panoramic natural light is a rare treat for travelers. And thanks to its unique protective "Indows," they won't be bothered by road noise or drafts. Only the light gets through.
Comparing Airbnb With Long Term Rentals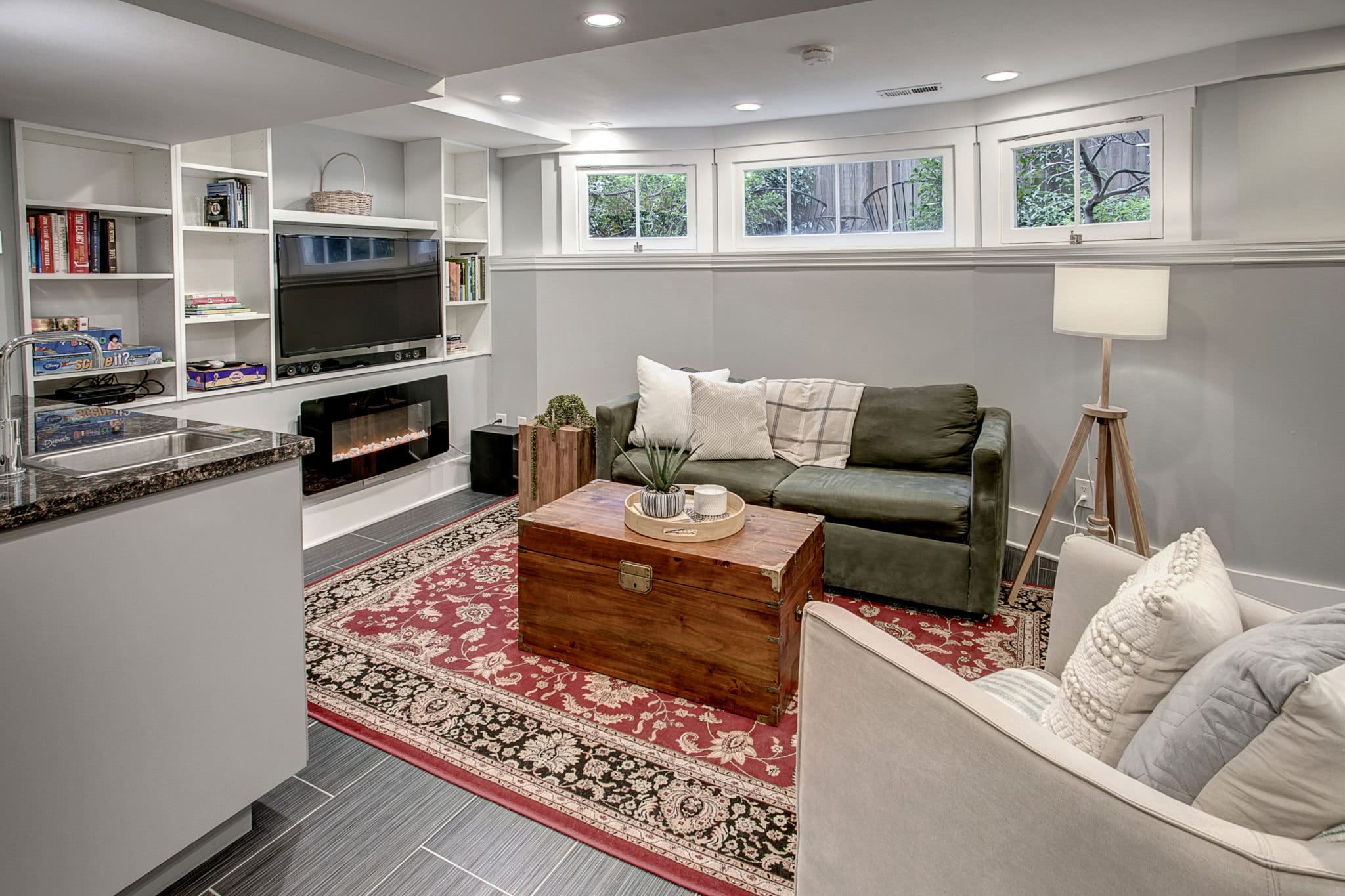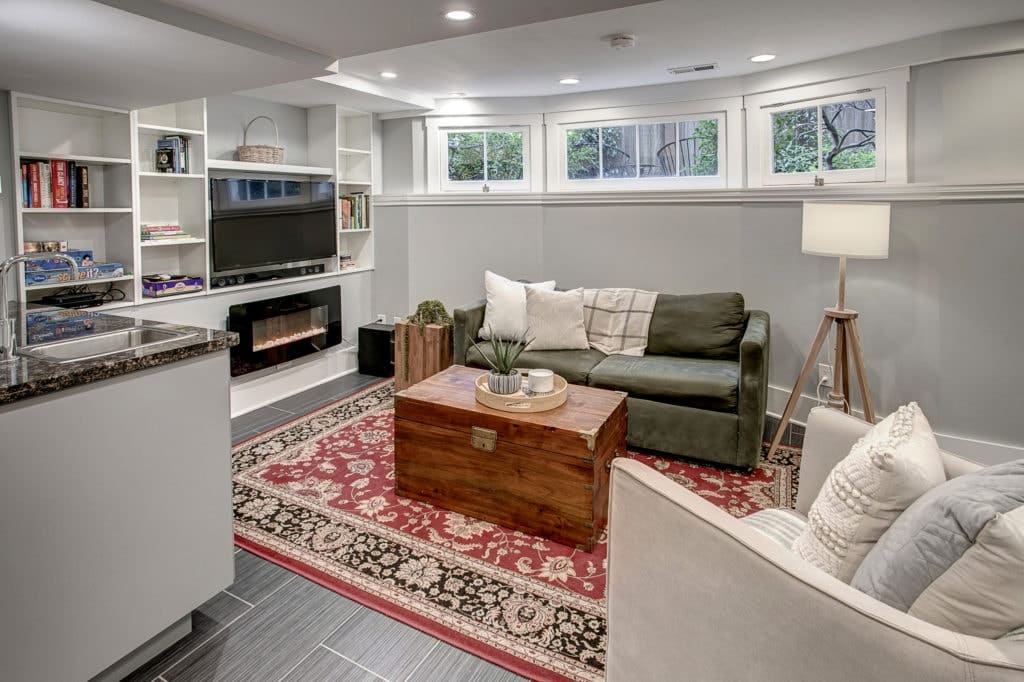 An Airbnb rental can be more profitable than renting the same property to a long-term single-tenant because you're able to charge more per day. However, this isn't the only advantage. The wear-and-tear of long-term renters often result in needs for repairs between tenants, and in some cases (with less responsible renters) major costs. And when people are in there long-term, you don't often get to find out the condition of the home until the real damage has been done.
One trade-off is, of course, that someone needs to clean and restage the home between guests. That's a little trickier during a pandemic, but with proper precautions, it's totally achievable. (Trust us, as people selling homes and doing tours throughout this year, we know what we're talking about.) It can eat into your revenue a bit to hire a cleaning service to handle this for you, but many AirBnB owners go that route to have peace of mind (and keep their free time).
The other financial advantage of owning a home like this Capitol Hill AirBnB is risk reduction over time. With traditional renting, you have to hope that the tenant is financially reliable and stays for a long time. A lot of rental property landlords are freaking out right now because they simply can't collect rent (or find renters) in a topsy turvy market. Even the ethical ones who want to be supportive of renters facing tough financial times have to answer to their banks.
We could go on about how this crisis is coming from a lack of leadership at the highest levels, but suffice it to say: Having a bunch of renters each representing a small percentage of your revenue stream helps mitigate the impact when you end up with a flaky one.
Activities Around This Capitol Hill AirBnB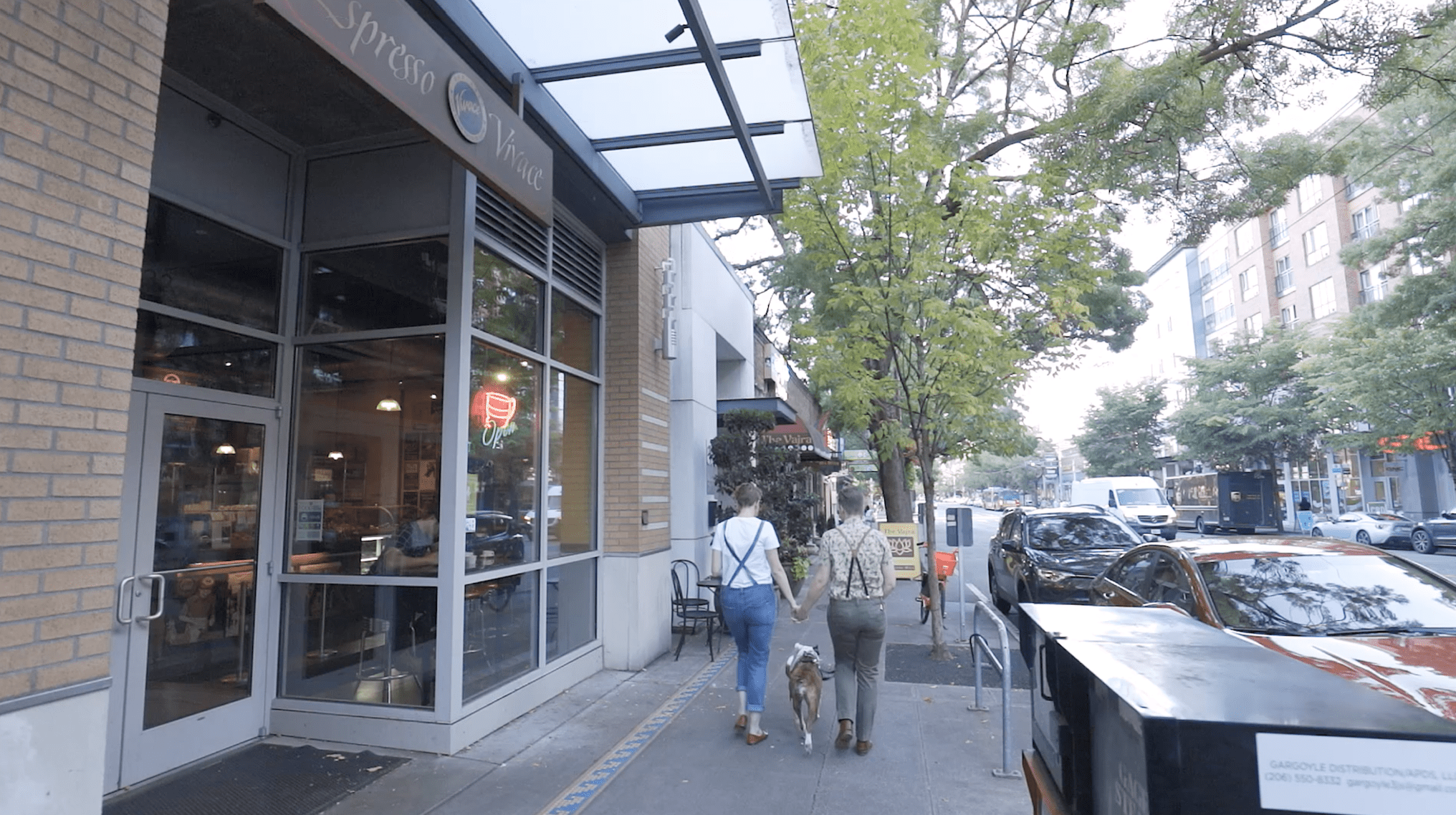 Circling back to the matter of location, one of the major selling points for any AirBnB is its proximity to cultural venues. Good dining and bars and cafes are all important, but cultural tourism is the real driver for a lot of travelers. We mentioned above that this Capitol Hill AirBnB has easy access to tourist destinations, but it's right down the road from 12th Ave Arts, Northwest Film Forum, Velocity Dance Center, and Photographic Center Northwest.
Capitol Hill has its own gallery scene, art walks, and cafes decked out with local artwork. Volunteer Park is within walking distance of this home, and in the park is the newly remodeled Seattle Asian Art Museum. Meanwhile, the Frye Art Museum is a quick trip away in First Hill, too.
In short, when it comes time to market this Capitol Hill AirBnB, you'll have no shortage of activities to recommend and entice guests.
---
Learn More About Buying An Investment Property In Seattle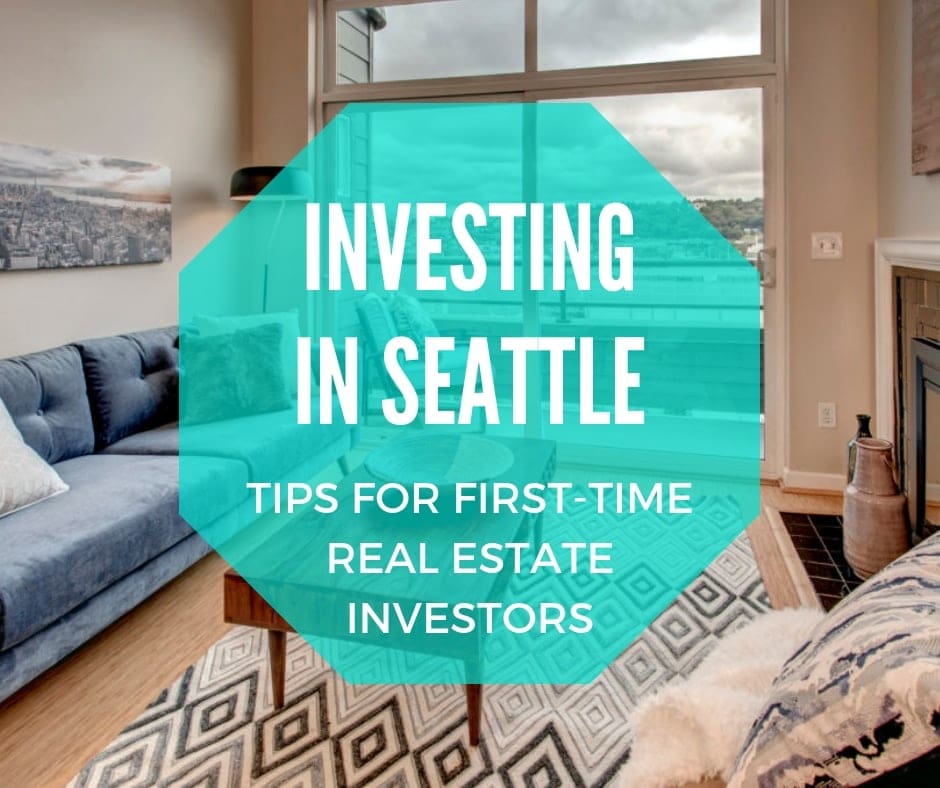 You need patience, tenacity, and research to be an effective real estate investor. Start your research with our blog for first-time real estate investors in Seattle. We look at some general questions you need to ask yourself. We also share some of the key considerations when investing in a condo, townhouse, single-family home, duplex, or multi-plex.
Investing In Seattle: Team Diva's Tips for the First-Time Real Estate Investor
---
Take A Virtual Tour Of This Classic Capitol Hill AirBnB
Address: 226 12th Ave E
Square Footage: 1,941
Bedrooms: 3
Bathrooms: 1.75
Offering Price: $1,195,000

Classic style, an artsy neighborhood, and proximity to major attractions in the heart of Seattle: This Capitol Hill AirBnB has been a wonderful investment and revenue source for its owners. If you are considering investment properties, and especially homes prime for rental, make sure they have all the winning qualities of this classic home. Is it time for you to tour it yourself? Let us know.