Divas Announce | Gorgeous Greenwood Condo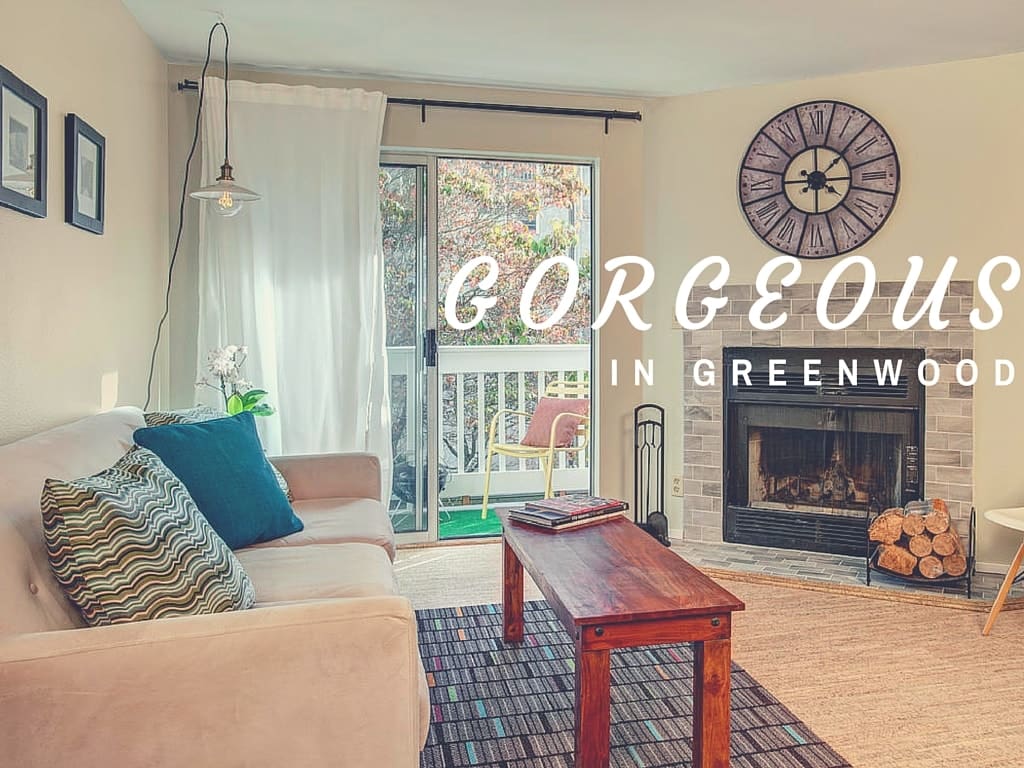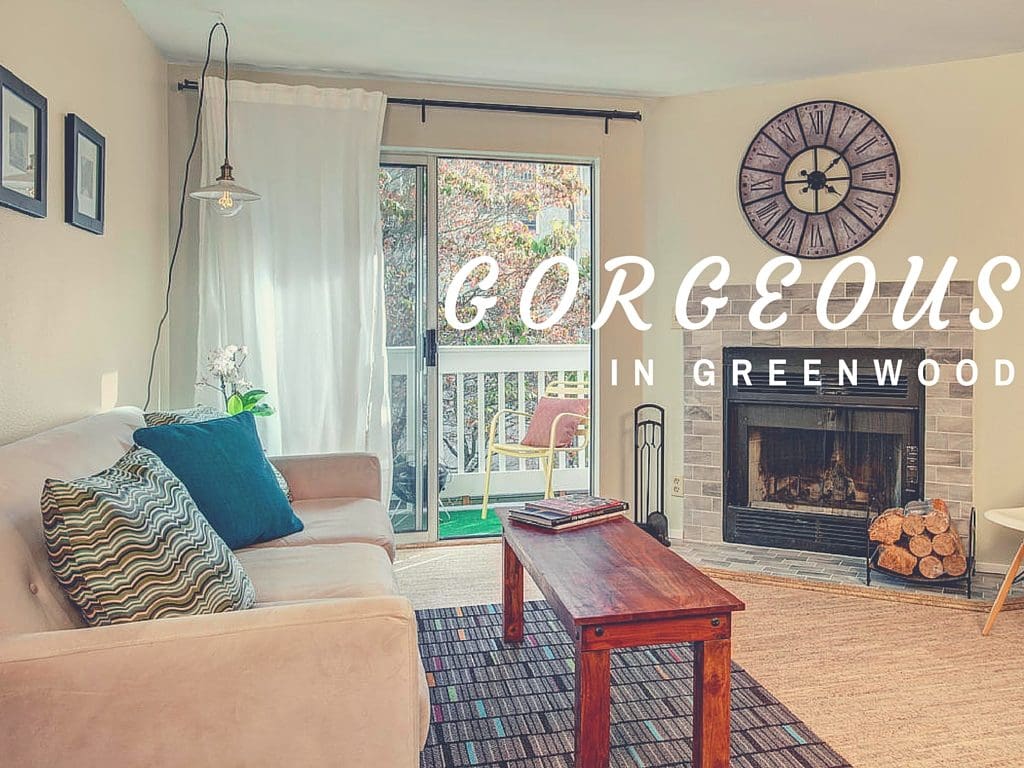 Reason 1: Let's talk walkscore. The walkscore is 90! Meaning you can stumble out of your Diva Dwelling head over to Safeway for your groceries, take a dance class or enjoy a brew by Leigh's brother's Naked City Brewery
Reason 2: Let's talk Layout. Meaning do you know how many condos we walk into and the space is not laid out in a way that makes any sense. In this 600sf home you have a real kitchen, a real dining room, a real living room, and a bedroom that fits a real bed. This layout is for real!
Reason 3: Fireplace in the Fall! No seriously how many places have a real wood burning fireplace to cozy up around with friends?
Reason 4: Your own deck! There are a lot of buildings that have pretend decks. Or as we call them in the industry "Juliette Balconies". The deck is delish, brand new, and perfect for a mini BBQ.
Reason 5: The Hood – Anchored by businesses like Gordito's, Diva Espresso, Taproot Theater, and Greenwood Space Travel Supply Co, one can see this hood is alive and thriving. Greenwood Avenue, the main thoroughfare, is full of local cafes, pubs, antique shops, and unique boutiques. Greenwood is super-close to the Seattle favorite Green Lake Park, but you don't have to go that far to get out and enjoy some green space. Greenwood is home to many a tasty beer drinkin' spot. Check out Chuck's Hop Shop, The Yard Cafe or Naked City Brewery which plays host to Seattle's only Monday night burlesque revue, Revelry!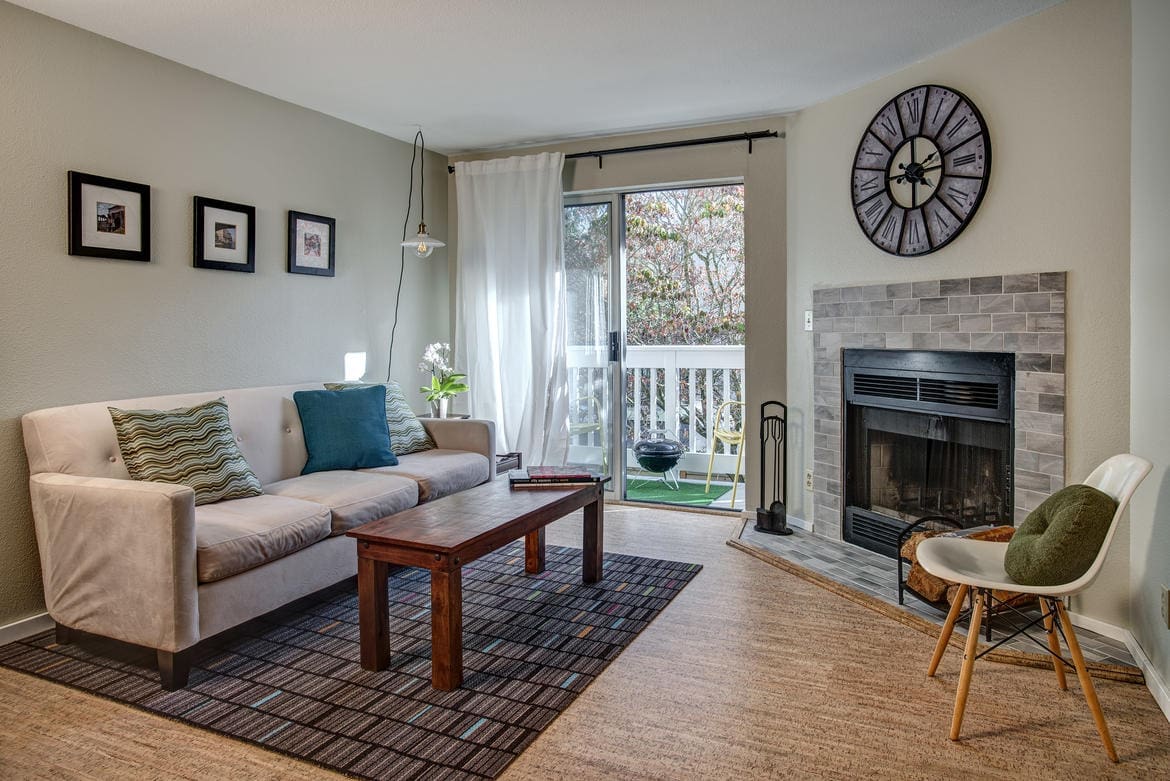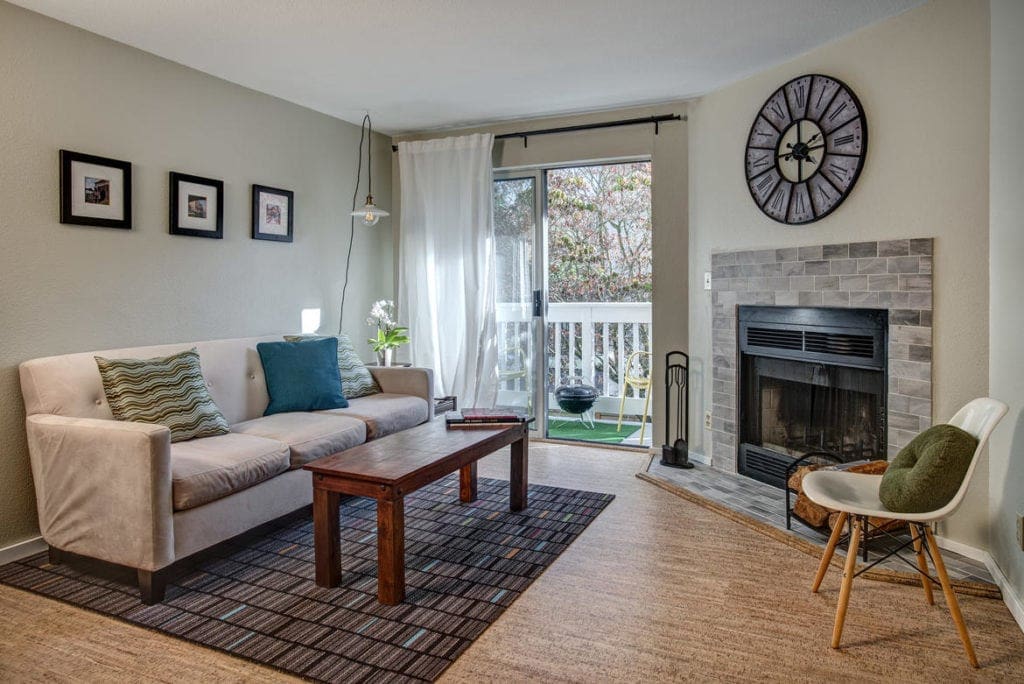 The Critical Nuggets About This Home:
Address: 411 N 90th St, #205
Hood: Greenwood
Price: $205,000
Now let's check out some pretty photos of this Gorgeous Greenwood Condo