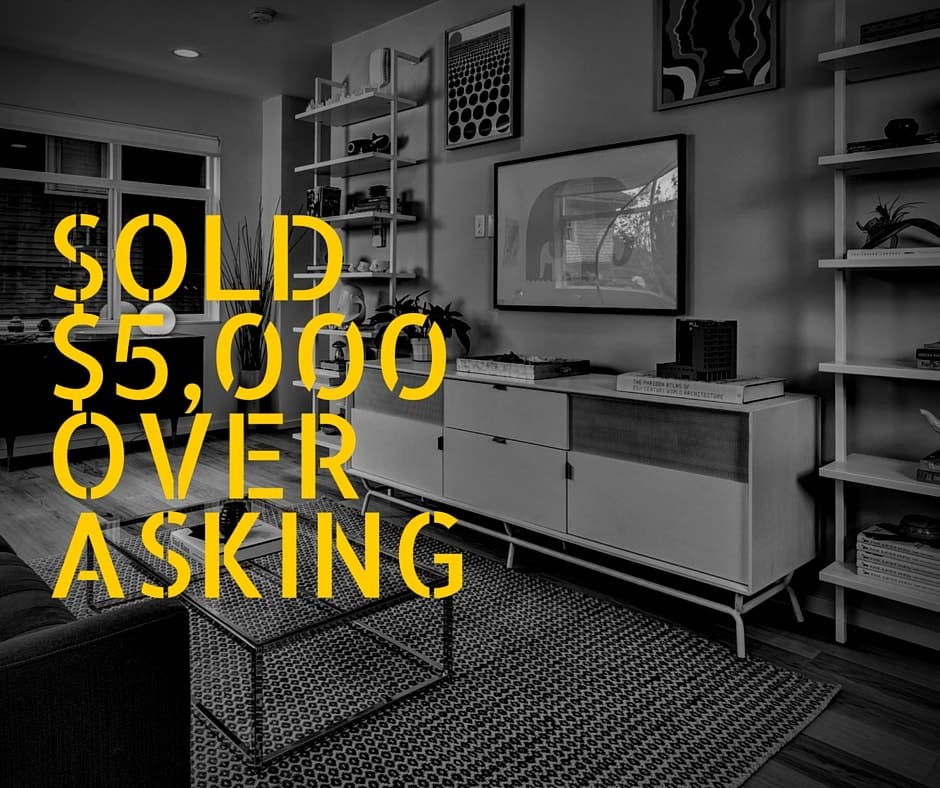 This Chic Capitol Hill Townhouse "Just Listed and Just Sold" for over full price in less than a week.
With our clients impeccable taste and great
style, this home was already looking pretty swank. Add a little re-staging help from the Divas and this place was definitely a show stopper! Even with the already swanky listings, we still employ our #DivaDifference motto: Fix what's broken, make it shine and market the heck out of it! Going the extra mile guarantees the best buyers at the table and a possible back-up offer in hand. Totally worth it for our sellers.
—-The Results—–
This home had 25 showings in 5 days.
Both Open Houses were well attended with 15+ groups both Saturday and Sunday
Two great offers and ONE lucky winner!
Sold for slightly over asking at $580,000.
What we did to give this home the extra boost of swank
 As we mentioned earlier, our clients have fabulous design sense so staging was easy. Plus, this townhouse is only a few years old so not much work to be done. We could have pretty much slapped it on the market as is and it would have been an easy sale, but our clients were willing to put in a little extra time and effort. They made some minor fixes, touched up the paint, packed up everything they could and took all our re-staging advice; TV moved, chairs re-located, bookshelves down, and "decked out" the roof deck. Badda Bing Badda Boom – from satisfactory to stand out!
And let's talk about marketing on this townhouse
Is it time for you to get the #DivaDifference on your adorable home? Are you ready for the challenge?