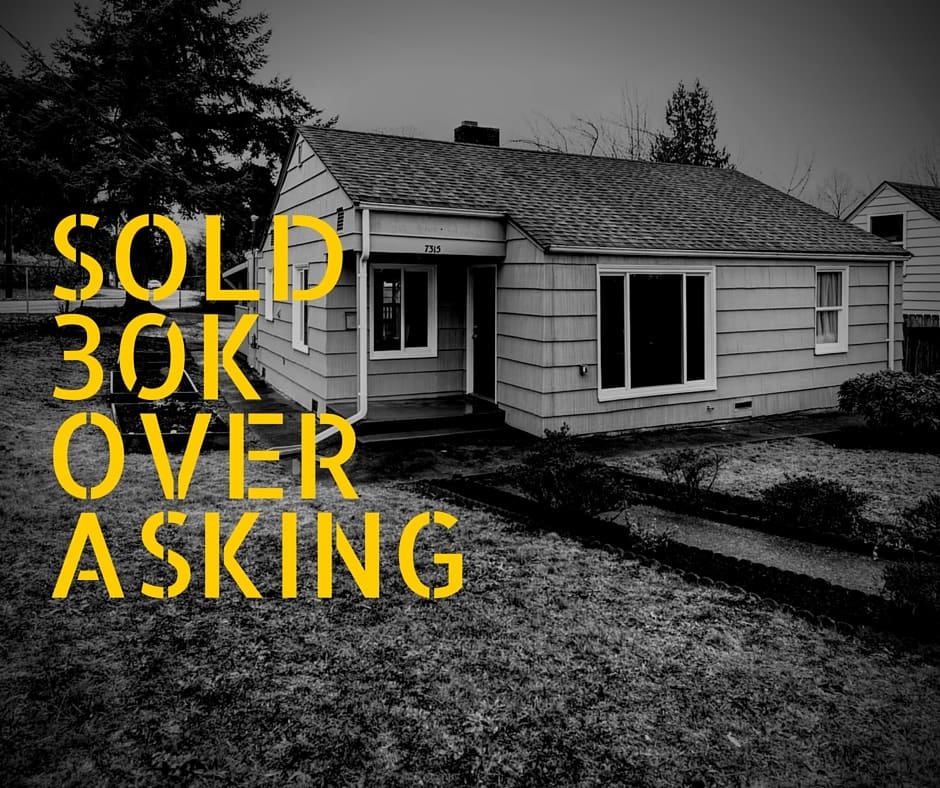 Just Listed Just Sold | South Seattle Starter Home. Team Diva shows what it takes to increase values in the South Seattle market.
What is this you say we "Just Listed and Just Sold this cute starter home?" Why yes – it is all about the #DivaDifference. We sold this home for $30,000 over asking in the MIDDLE of January! How you ask? We fixed what's broken, made it beautiful, and marketed the heck out of this home.
South Seattle is a growing market. Many young professionals are looking further and further south in order to find affordable houses. They don't want just any old fixer. They want a turn-key, walk in and love it, home. Some people consider listing a home in the dead of winter a real challenge.
Enter, our stunning little starter home. This two bedroom, one bath cutie has it all: a big yard with garden space, a large detached garage, and, finally, a huge back patio for entertaining in all seasons. With a home this cute and a seller who has taken care of the home throughout his ownership it was up to us to stage, photo, and market the heck out of this home. Let's not forget the video 🙂
Team Diva sold our South Seattle Starter in less time than anything else that had recently sold nearbad. And it sold OVER asking in MULTIPLE offers. Not bad!
—-The Results—–
We had more than
60 groups

walk through the house during two open houses.
From scheduling vendors before listing, to handing the keys to the new owner, this listing had help from every member of Team Diva!  #TeamEffort
SIX great offers but only ONE lucky winner!
JUST SOLD for $269,000 ($30,000 over asking / 12.6%)
Let's talk about the work we completed on this condo?
The homeowner pulled a lot of the weight in making sure this home was a good value. Team Diva, with help from our stagers and photographers, were responsible for making this cute starter shine.
And let's talk about marketing on this condo?
Is it time for you to get the #DivaDifference on your adorable home? Are you ready for the challenge?