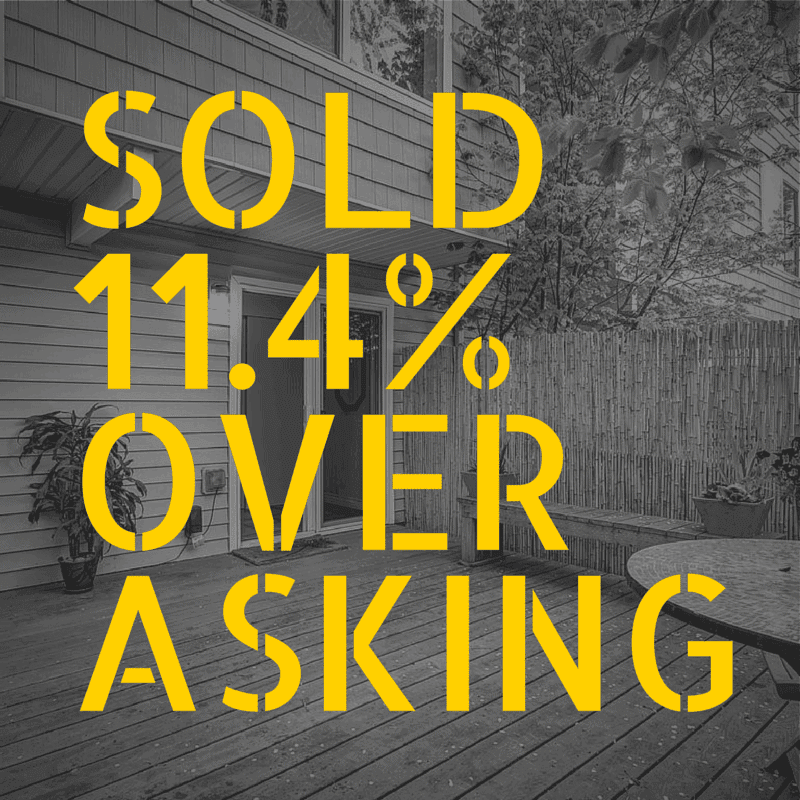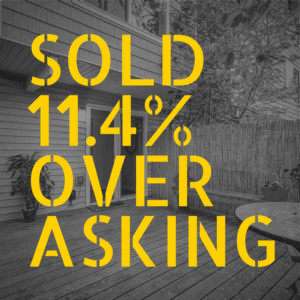 What is this you say we "Just Listed and Just Sold our fab City View 14th Ave Townhouse on Capitol Hill"? Why yes – it is all about the #DivaDifference. We sold this home for 11.4% over asking! In fact only one townhouse sold for more money price per square foot on Capitol Hill from the same early 2000s construction. Why you ask? Fix whats broken, make it beautiful, and market the heck out of the home.
We knew going into the process that this  city view townhouse couldn't be in a better location. It's a few blocks away from all the Capitol Hill action and walking distance to Seattle University. It's a quick trip downtown or to the freeways for commuters. Inside, this townhouse has so much room to spread out. It's got a great living and dining area that's perfect for entertaining. There is plenty of room for sleeping and an office or guest room. The patio is just freakin' perfect for sunning yourself with a cold one.
However we also knew we needed to do a ton of work to make it show ready. Thankfully our sellers trusted us enough to give us the keys, pull together our team of contractors, and get the work done.
—-The Results—–
Home had just over 20 showings.
Diva Dude Roy had over 15 groups each at the open houses on Saturday and Sunday
Four offers and ONE big lucky winner!
Sold for $518,000 (11.4% over asking)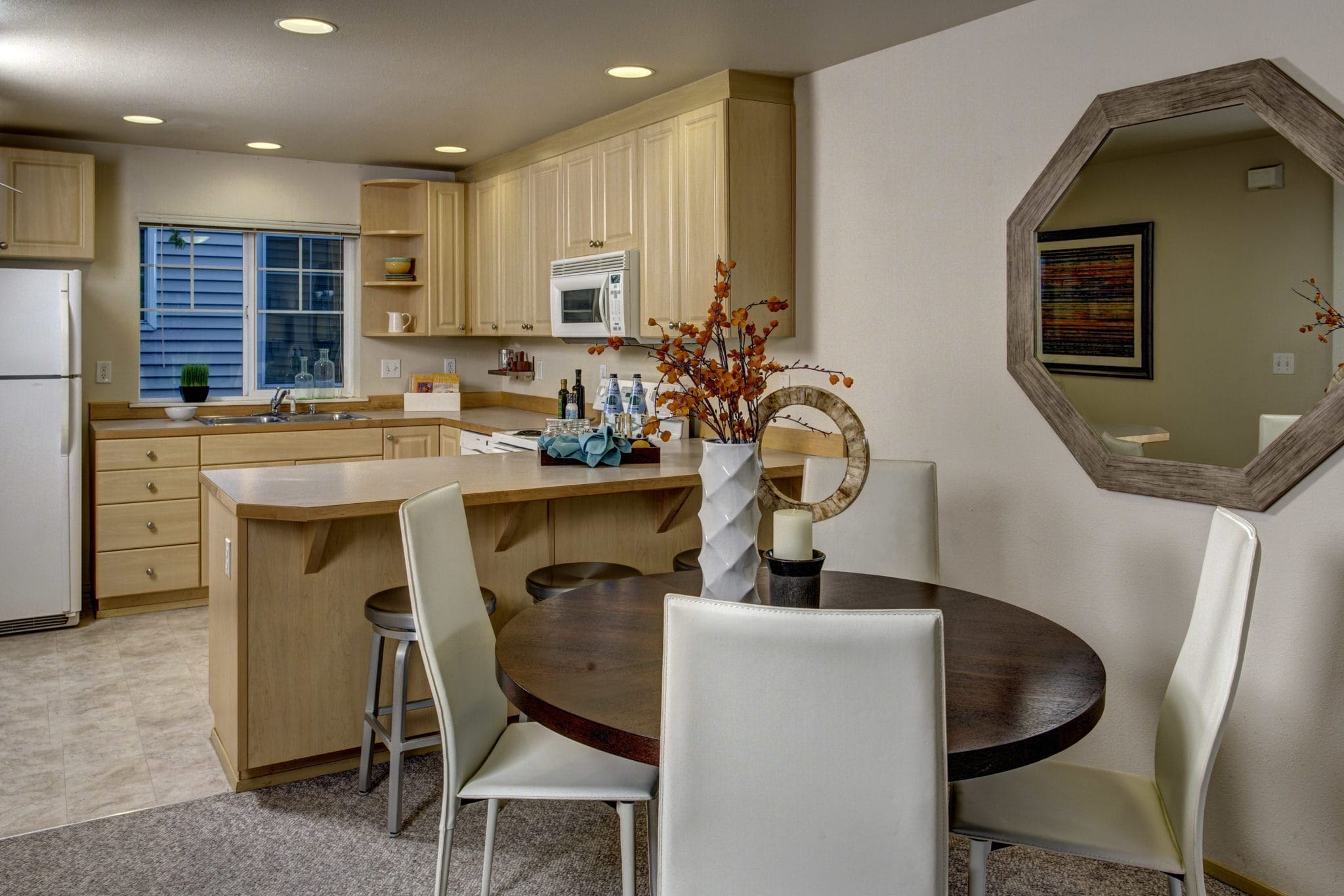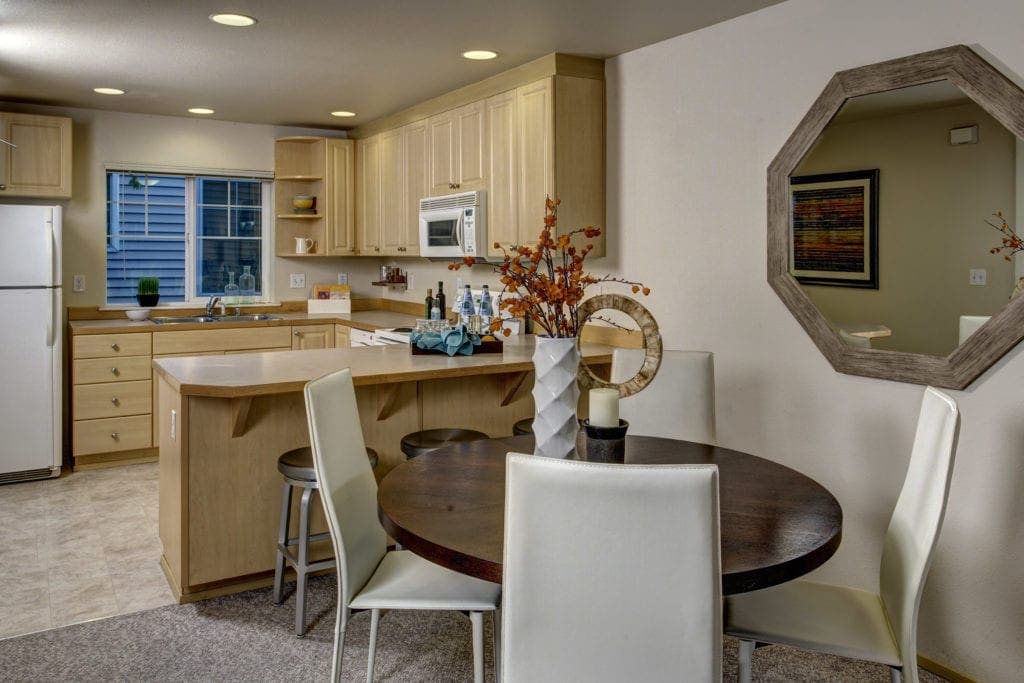 Let's talk about the work we completed on this townhouse?
Let's be honest, we knew that the location made this townhouse a hot-item. We just needed to make it sparkle, throw in some furniture, snap gorgeous photos, and price it accordingly. Piece of cake, right?
Not exactly.
The owners were relocating out of town, so once they moved out and turned over keys, we went to work. Team Diva coordinated a contractor to freshen up the bathroom as well as make the exterior sparkle. We brought a painter to clean up the walls. Our expert green thumb then livened up the patio and entry with some beautiful arrangements and cleaned up the private patio.. Window cleaners weren't far behind to enhance that beautiful view. Before our awesome photographer and videographer could get to work, our top notch stagers came in and turned this dwelling into a lovely and livable space. Two weeks of polishing and coordination turned this normal early 2000's built townhouse into a true Diva Dwelling. We couldn't have done it without the trust of our sellers, who allowed us to do whatever it took to make this listing Diva-riffic.
Let's talk about pricing?
Typically the early 2000s era townhouses do not sell for as much money
And let's talk about marketing on this townhouse?
It's own listing on the Diva Website
It's own blog post on the Diva Blog where we talked in detail about the surrounding neighborhood.
And we posted the home as part of our Move to Capitol Hill Blog showcasing all of the fabulous patios on the Hill!
Who can forget the video Diva Kim and Diva Dude Roy did together to showcase the location of the home?
Is it time for you to get the #DivaDifference on your adorable home? Are you ready for the challenge?
We are here to help. Our team understands that this process can take a year or two. And we are more than willing to give you a personalized plan to get the ball rolling. Feel free to contact us directly at thediva@teamedivarealestate.com or call/text 206-271-0264.