"We sort of got forced into starting the home journey," Andy says. And as first-time home buyers in Seattle's competitive market, they knew it would be stressful.
The Divas and I had known Zach and Andy for a long time, and we were thrilled when they came to us to help them on that Seattle home-buying journey. Of course, this journey didn't happen overnight. They did a lot of looking among newer construction, but weren't really excited by how everything looked essentially the same. Fortunately, we found a beautiful condo that had unique features that they appreciated, and was on the top floor, with lots of natural light.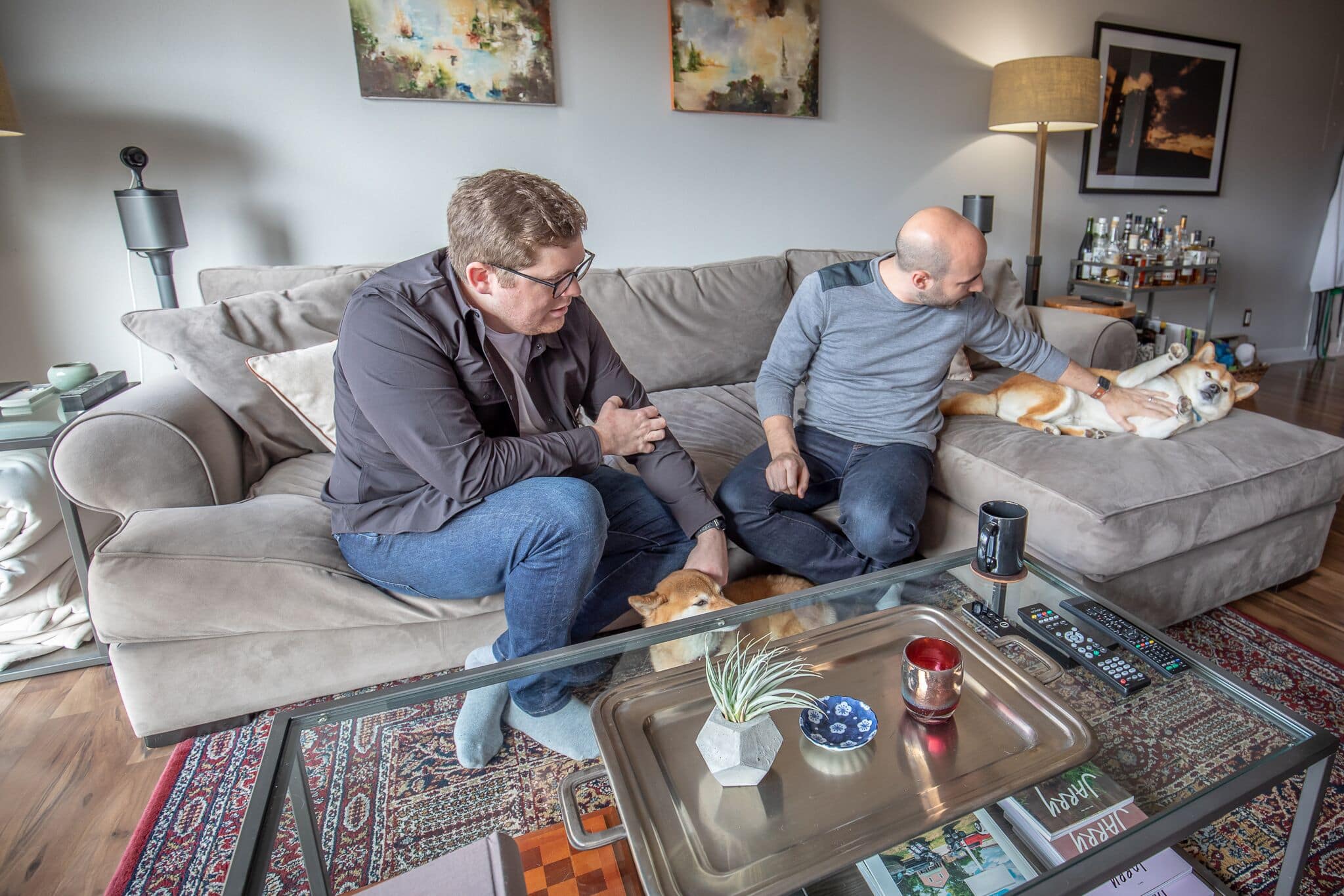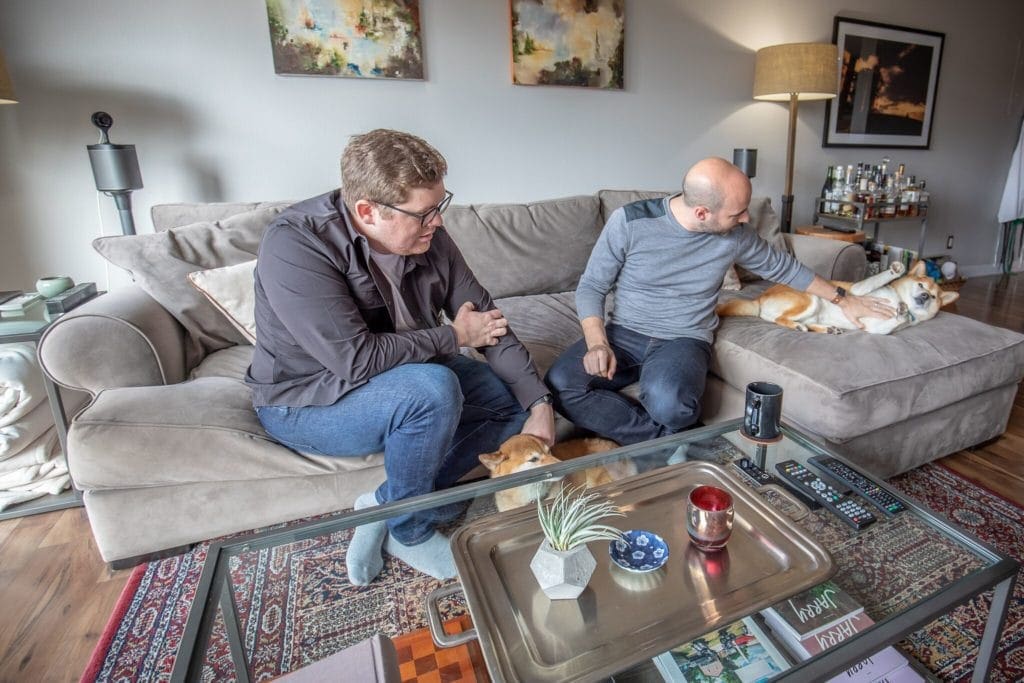 After being outbid multiple times, Andy says they "went all in" on their offer for it. Zach recalls them winning the bid by just a $1000. Voila, it is now their very own home.
When we first toured this condo, I don't think any of us were overly blown away at first glance. This is the case with a lot of overlooked gems in the Seattle real estate market. Personally, I really liked the layout and felt it had the amount of space they needed. I felt like Andy was the first of us to start seeing the true potential, and once Zach came around, they went for it. During this time in Seattle house hunting, you had to figure it out fast.
Once they decided this was the place I could see them getting excited and it made me want it for them even more. I remember them discussing the floors and their ideas about the kitchen and paint colors. Like Zach explains, having a little vision can help you completely transform a space. (Yes, even just repainting can make all the difference.)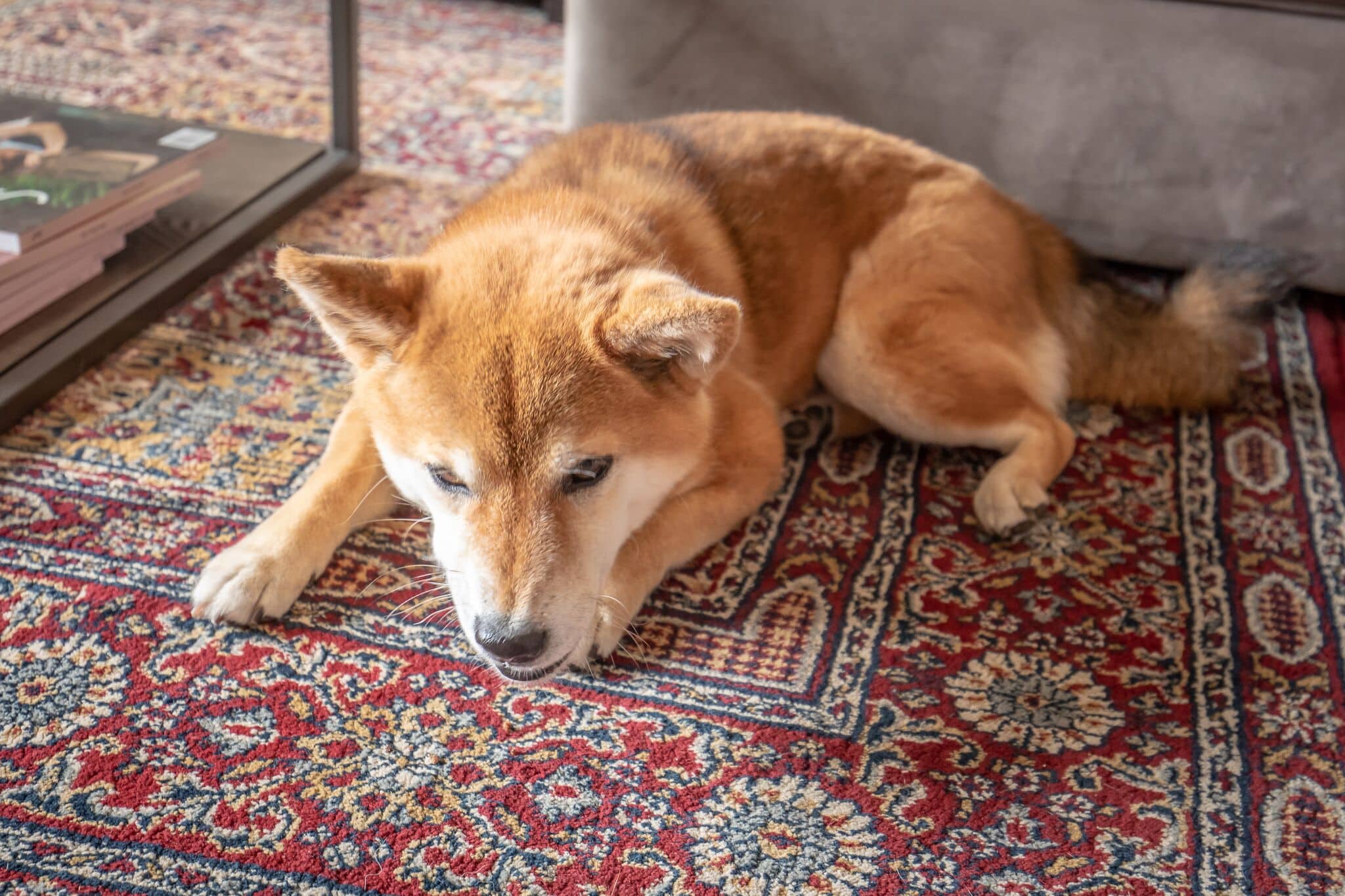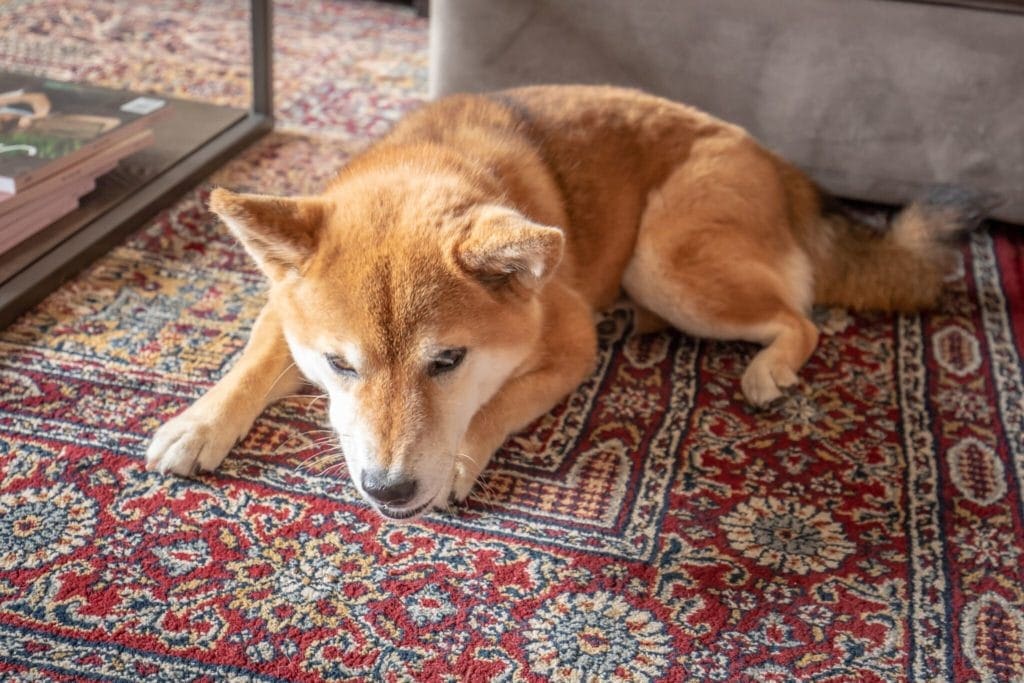 I'm so happy for Zach and Andy (and their doggy babies, Umi and Goji), and we're all so touched by the praise they have for the team. I have to give it to them for being troopers looking at all the places we around the city. Fighting rush hour traffic or meeting on a few moments notice probably gave us the boost we needed to stay focused. I'm glad they believed me when I told them their home was out there. It really is true. Good to hear that helped keep them upbeat, and ultimately able to find their home in a tough market. Congratulations again, Zach and Andy!