All you in Divaland know that we have a special place in our heart for West Seattle. It has such great vibes, lots of green spaces, and pockets of retail and nightlife with TONS of character. The most popular West Seattle destination in summer is probably Alki Beach, but there is so much to explore on the south side, too.
This weekend, we're expecting more warm weather (but not too much intense sun) and we're heading to Gatewood. Here are five things we think you'll love in this part of West Seattle.
See The Sound and Take a Swim at Lincoln Park

The rocky shores of Lincoln Park offer sweeping views of the Sound, the islands, and the Olympics…even the Vashon Island ferry leaving from the Fauntleroy terminal adds a picturesque quality. That's not all, though. The sprawling park has pristine hiking and biking trails, playgrounds, places to BBQ and even a heated saltwater pool. Bring your swimwear and take a dunk without chilling yourself.
See The Rustic Sundial at Solstice Park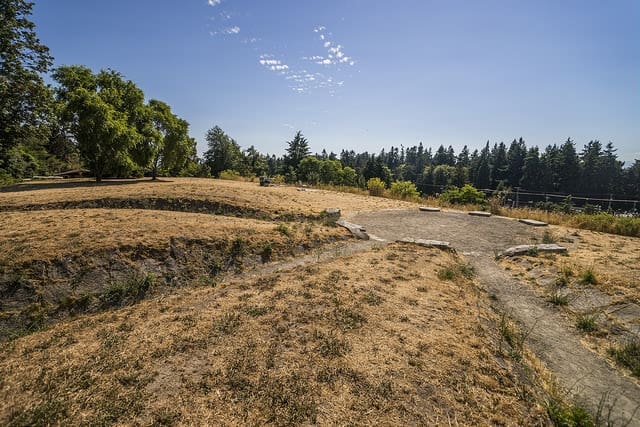 The solstice is just a few weeks away, and one of Seattle's many large sundials is at Solstice Park. It's a prime place to come on the first day of summer, thanks to the special stone arrangement and scenic vantage points. It's also a popular spot for its tennis courts, community garden, and p-patch, too. Those who love to play in the dirt have a dramatic and sunny place to do it at Solstice Park.
Have a Drink at Morgan Junction

Many pockets of retail and hospitality in West Seattle are referred to as junctions, named after the streets that cross California Avenue SW at each. The three main junctions (north to south) are Admiral Junction, Alaska Junction, and finally Morgan Junction, which lies on the north side of Gatewood. Those who want a little nightlife will find a diverse string of bars and pubs here.
Peel and Press is named for their insistence on only using freshly squeezed juices in its craft cocktails (no pre-packaged, syrupy stuff). Whisky West is even more obvious in regards to its name and specialty. For a classic sports pub (and lots of outdoors seating) try The Bridge.
Speaking of sports bars and junctions, there is also The Westy, centrally located in Gatewood at the intersection of 35th and Kenyon…which some neighborhooders are now calling Kenyon Junction. Will the name stick? As West Seattle keeps growing, we don't see why not.
Visit Our Gatewood Open House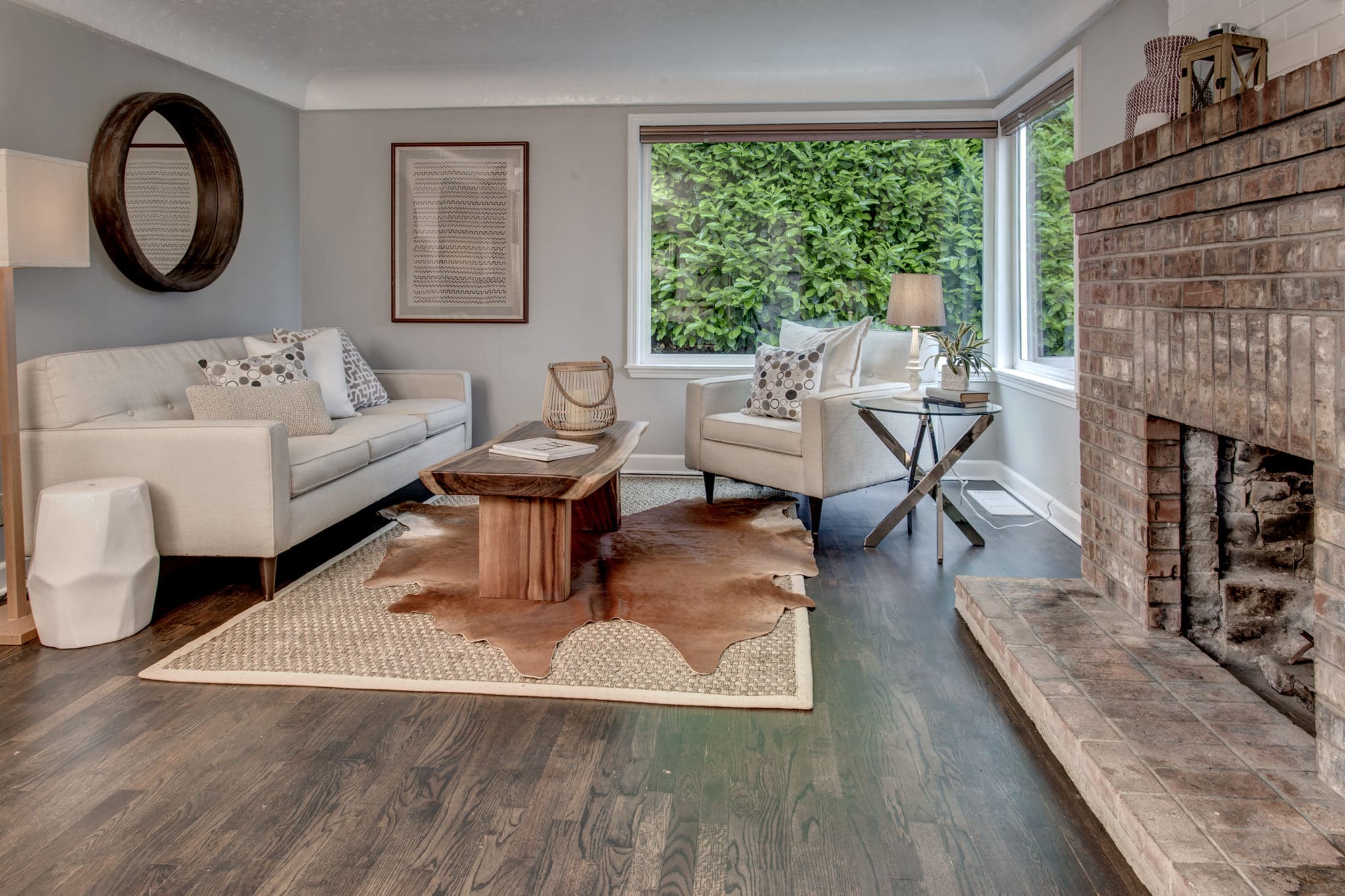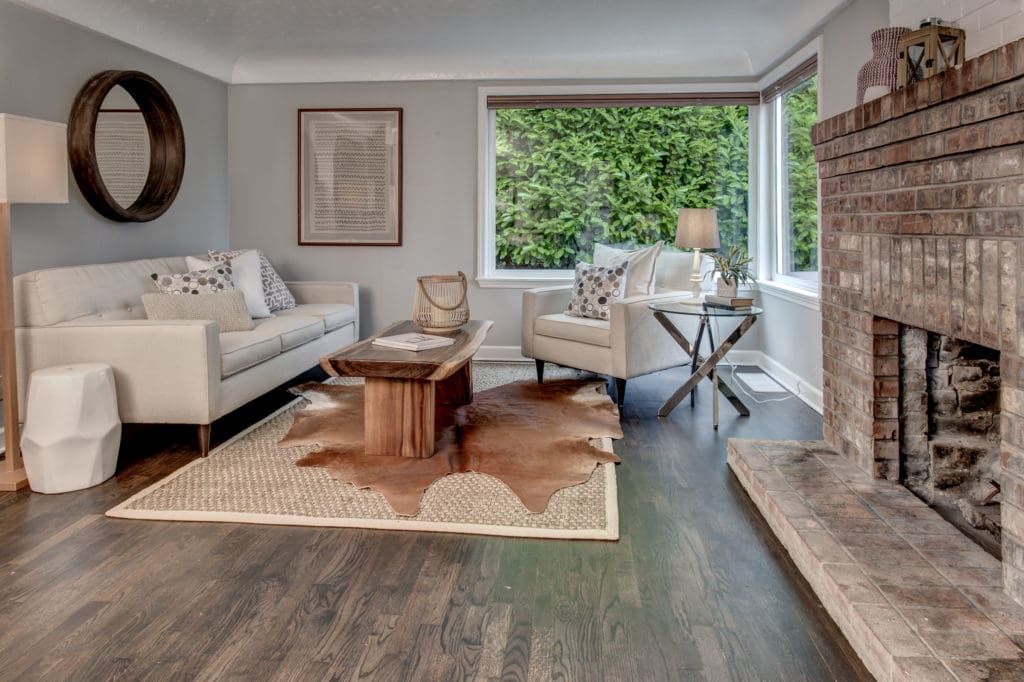 An adorable home blending forties charm with modern updates, including built-ins, coved ceilings, a  stunning brick fireplace, and refinished hardwood floors. The south facing picture windows offer beaucoup amounts of natural light year round. And you will absolutely love the amazing yard. Grow your own veggies in the planter boxes or throw killer summer soirées in this backyard oasis. And with the detached garage, you have added space for storage, crafting, car tinkering or whatever you can imagine. This home is just minutes from both Morgan Junction and Westwood Village and commuting downtown is a breeze. Visit the Diva Dudes this weekend from 12-3 PM, Saturday and Sunday and see just how fabulous this 1940's cutie is for yourself.
Have A Spicy Dinner in White Center

Just a few minutes further south and east of Gatewood is the soon-to-be-if-not-already hippest neighborhood in Seattle – White Center. This area is a perfect example of a fast growing and changing neighborhood business district that is brimming with bars, shops, a fabulous roller-rink, and even a new queer bar, plus there are lots of fantastic, independently-owned eateries.
If you want a no-frills experience with really good food, hit up The Salvadorean Bakery and get a hearty combo platter. For fried, Cajun style-seafood (including Po Boys, of course) get to the Crawfish House. They are even open late, in case you stay out and are making a stop on the way home. If saucy BBQ is more your speed, no problem: Try Drunky Two Shoes BBQ, a Divaland crew favorite.
Last but not least, The Lumber Yard is a recent and welcome addition to White Center and serves stiff drinks and woodsy themed pub foods. (E.g. Olives rolled in cheese breading are called Wood Pellets.) The Lumber Yard is White Center's new LGBT bar, and you can bet that back patio will be packed in a few weeks once pride kicks off.
---
We hope to see you in Gatewood this weekend, Divaland. Happy summer!