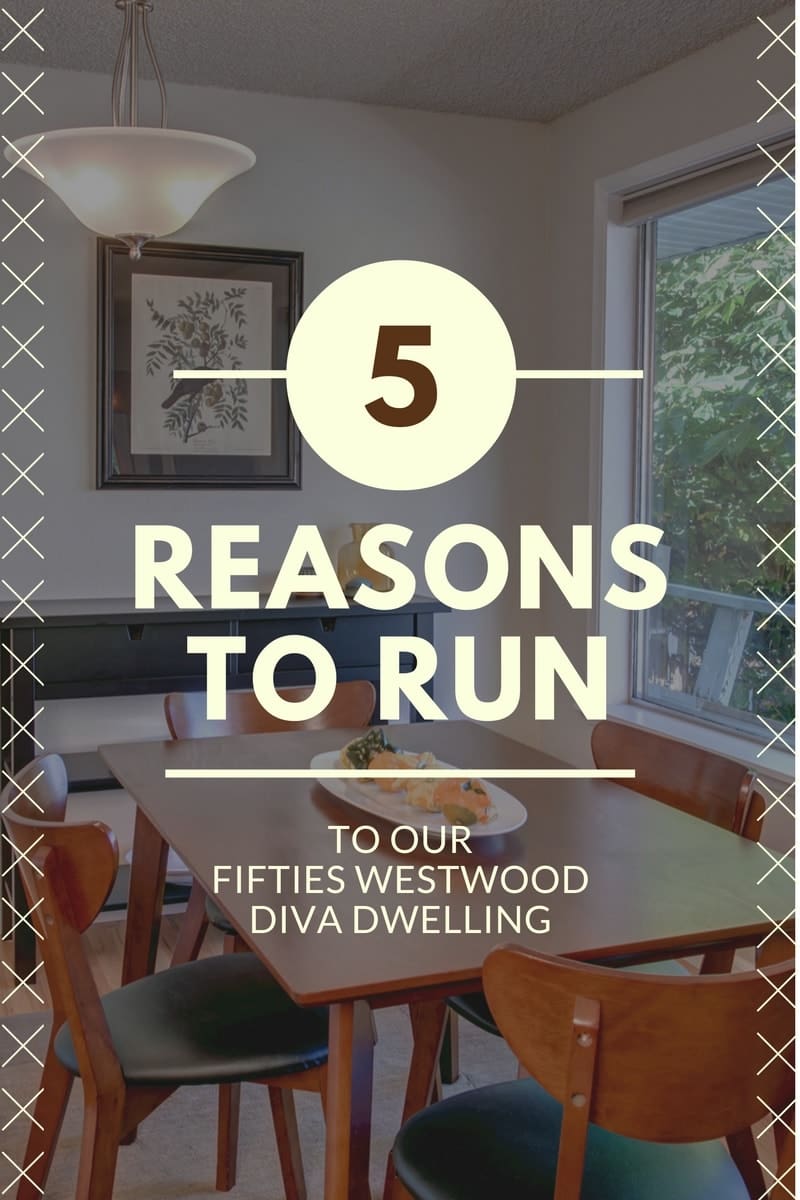 Now check out the gorgeous video tour below and read why you should run to see this fabulous home.
Now Here are "The Top Five Reasons" You Need to Run to this Fifties Westwood Rambler
Reason 1: Mid-Century Design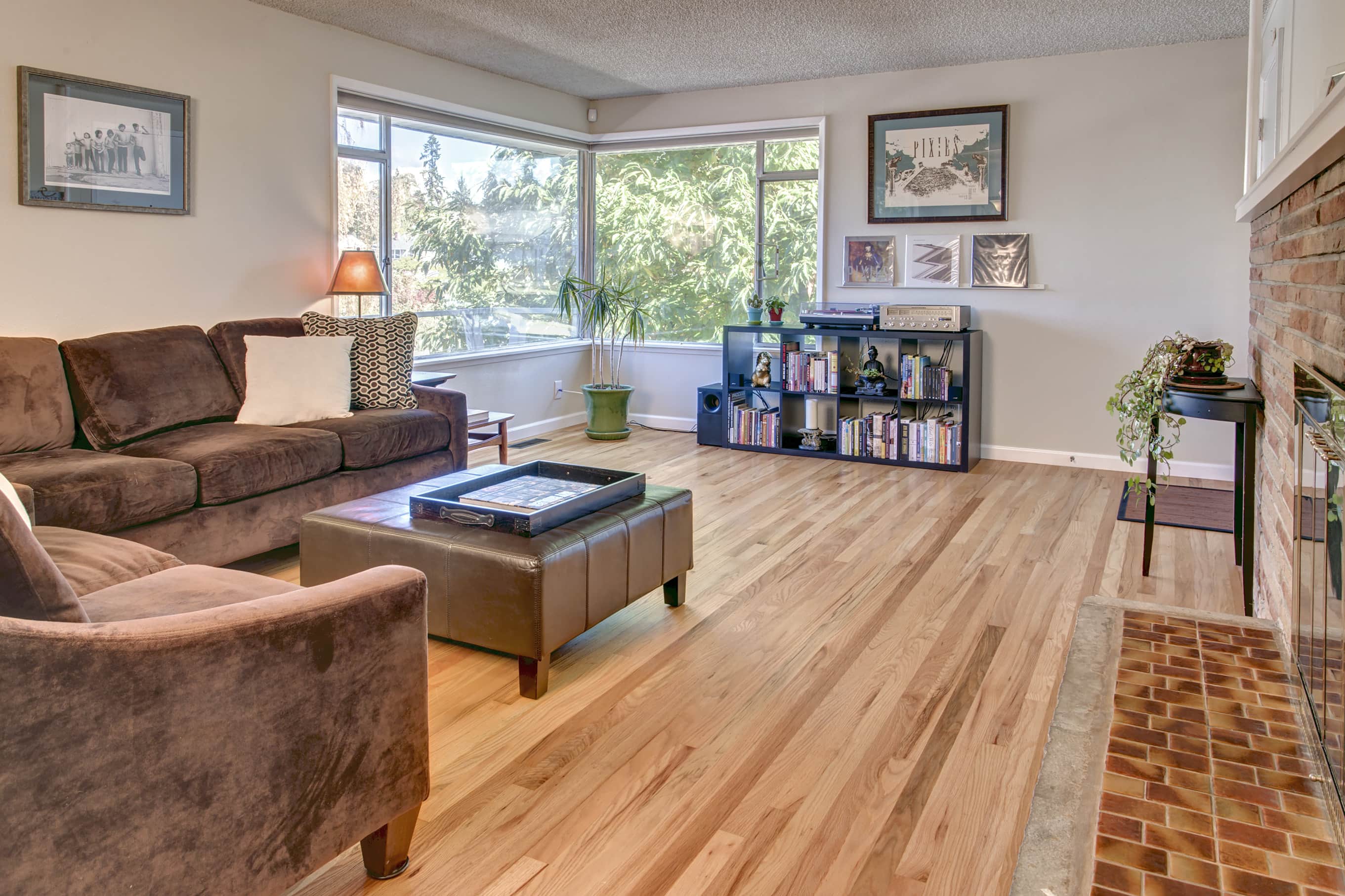 This Westwood rambler is a buyers' best friend. Fifties homes are usually incredibly efficient and designed for ease of living. And this home is no different. Its open spaces offer excellent flow from room to room and the three bedrooms on one floor make it an excellent fit for a variety of buyers. One of our favorite features about this home is the awesome corner windows in the living room and master bedroom. They make the room feel incredibly bright and expansive. We also love the upstairs/downstairs fireplaces. Here you will be cozy all winter long, regardless of whether you are hosting a dinner party or watching the Seahawks game.
Reason 2: Multi-Purpose Daylight Basement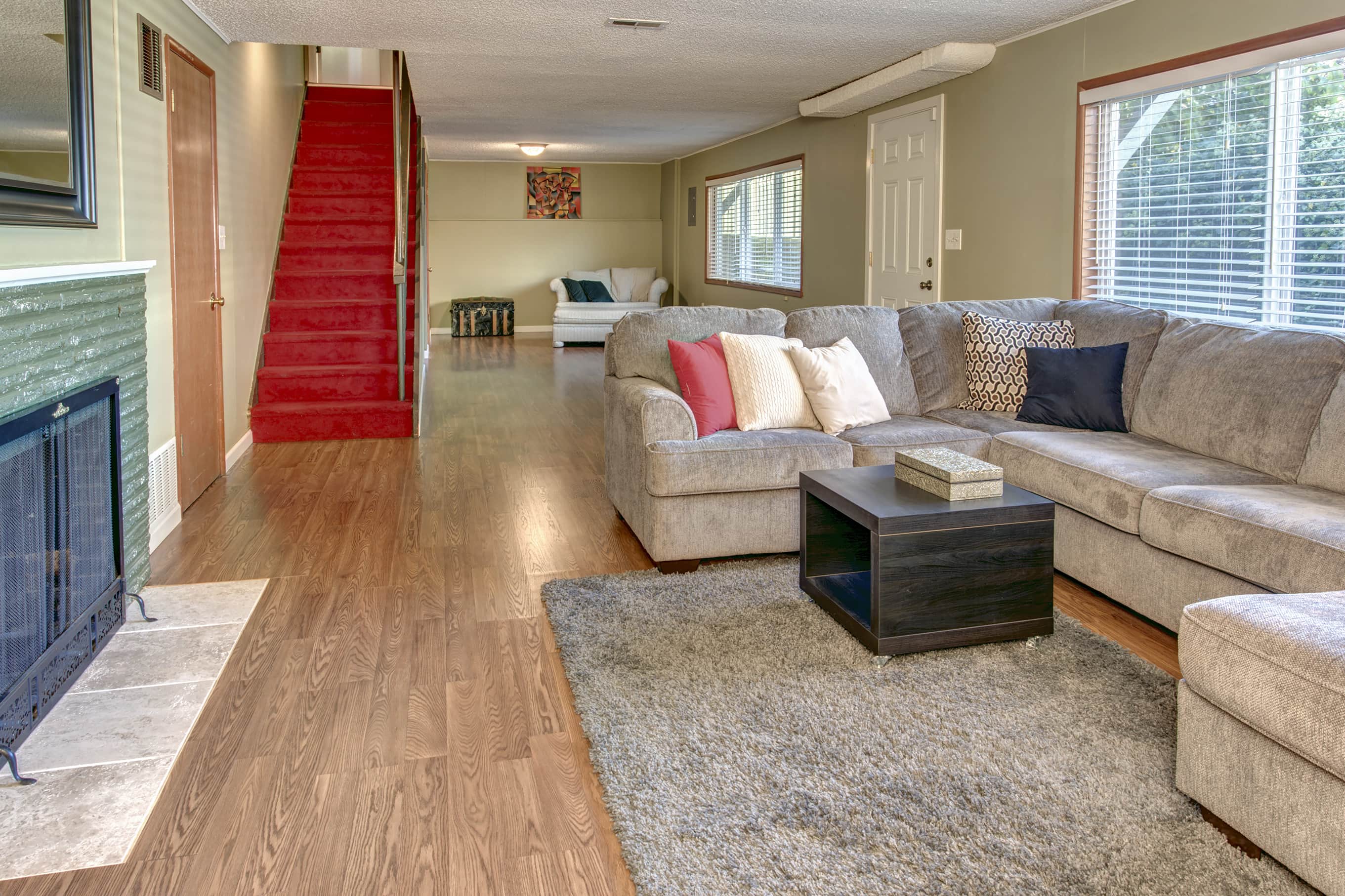 The downstairs level in this fifties rambler barely feels like a basement with its huge wall of windows and level access to the back yard. Even with the extra bath, potential 4th bedroom and open rec room, there is still more unfinished spaced tucked away. Keep it for storing your, bikes, kayaks, record collection and X-mas decorations, or convert to an office, den, or tiki bar. However you choose to use this space, there is be plenty of it to enjoy. Heck, you can even put in a MIL or maybe an Airbnb unit if you need a little extra cash.
Reason 3: The Kitchen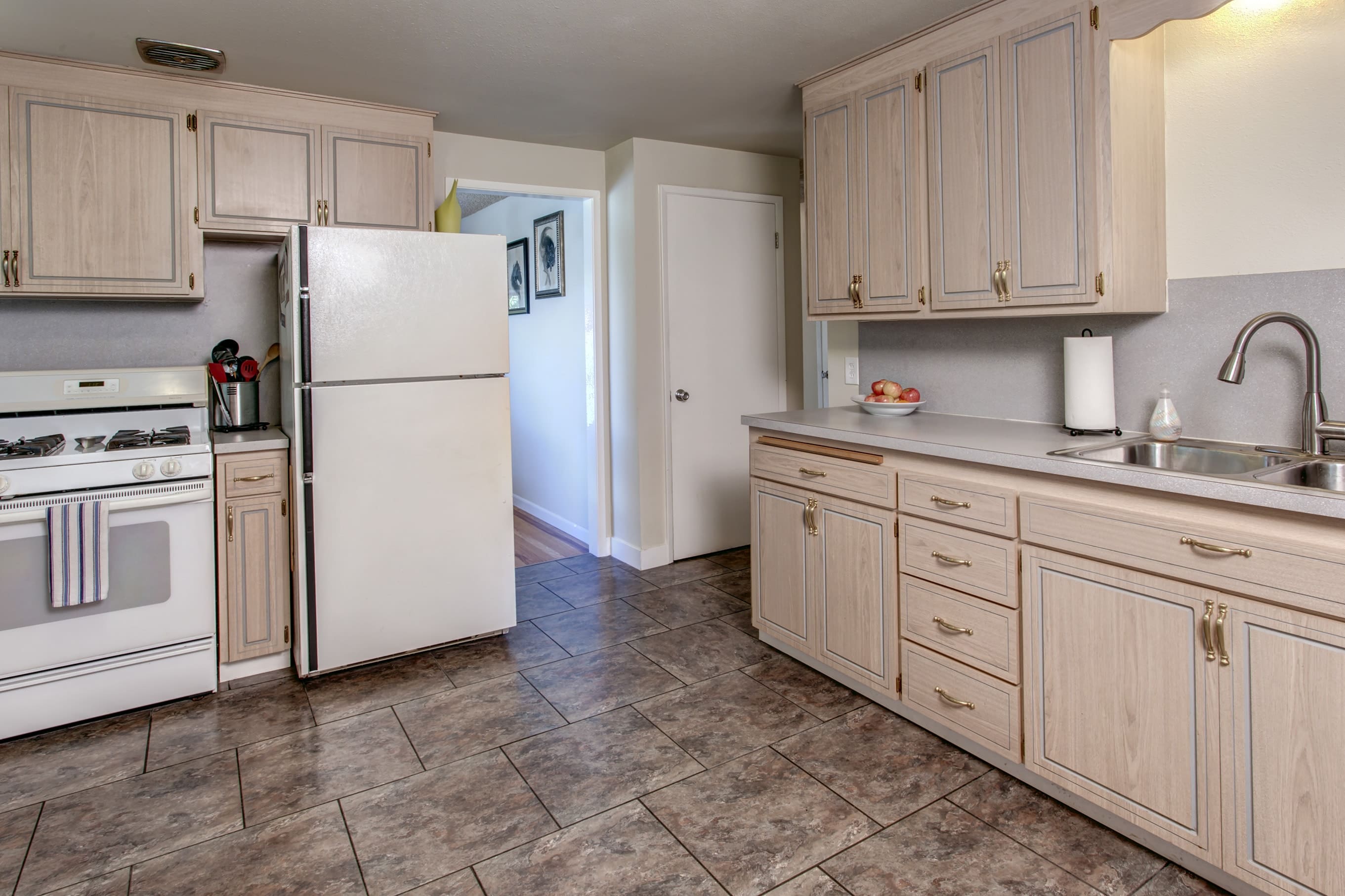 This kitchen might be a little dated but there is tons of storage and counter space for all your kitchen-y needs. And talk about efficient layout and design. This kitchen is perfectly situated in the home with access to the dining room, bedrooms, and basement. Plus, the direct backyard and deck access also make BBQs and lawn parties a breeze. Add a little elbow grease and updating and you could easily have the most fantastic re-imagined mid-century kitchen ever. All things considered, this is a pretty sweet kitchen.
Reason 4: The Private Lot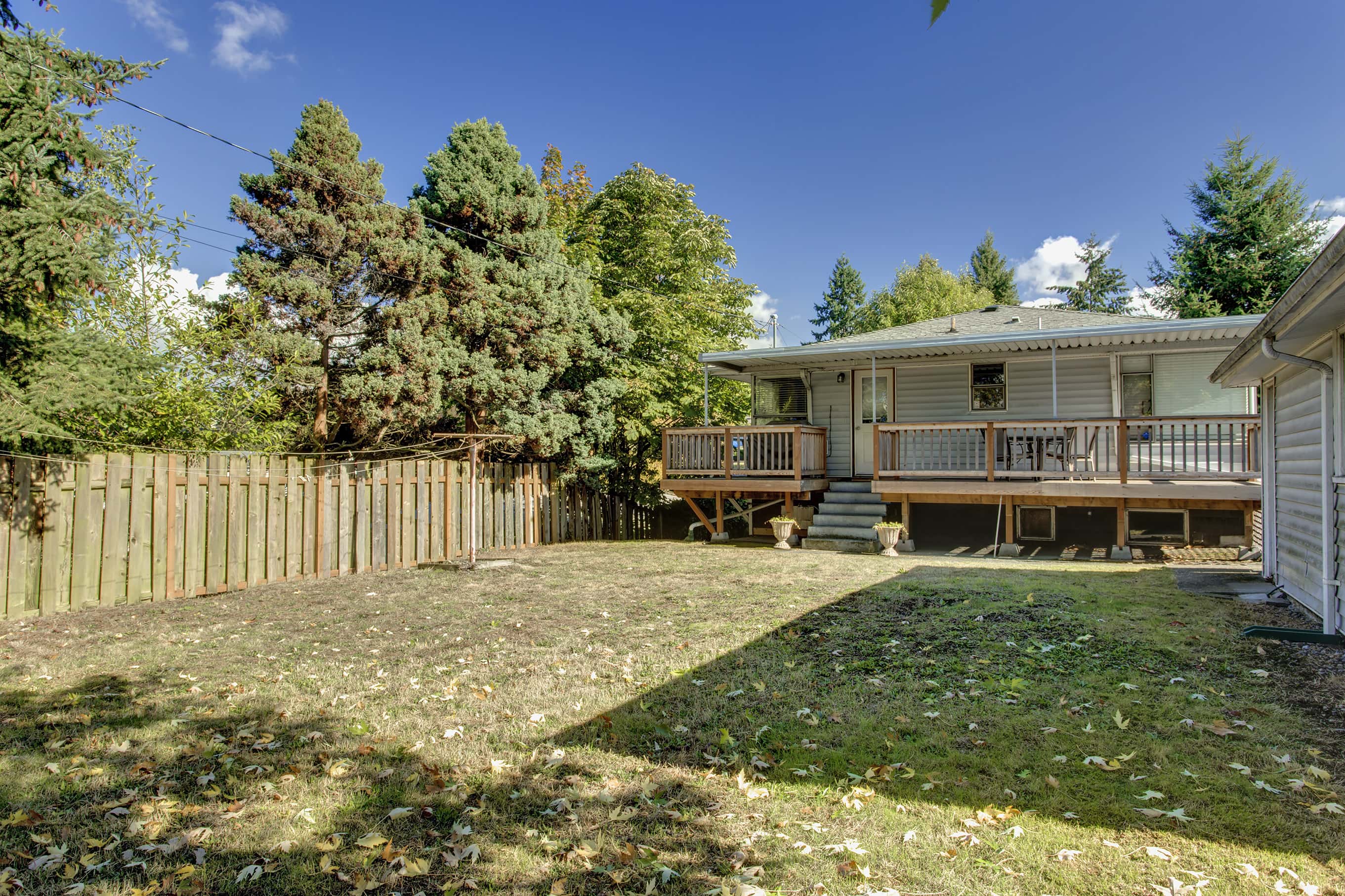 Living perched up off the street means more light and more privacy. Finally, no nosey strangers walking by and staring into your living room like in the city, no massive houses blocking your light, no one peering down at you from their 2nd-floor bedroom window while you sunbathe in your backyard.  Just privacy, space, sun, room to garden, room to entertain, parking and so much more.
Reason 5: Proximity Westwood Village
Westwood Village
is a treasure trove of shopping, dining and services, all just blocks away from this home. Everything from Target to 24 Hour Fitness to Taco Del Mar is right here. Grocery shop, work out, get a message, grab a slice, get your nails done, pick up an new outfit for under $75, buy patio furniture, snag some gin for your debate watching party, see your State Farm insurance agent, grab a copy of that Dan Brown book, nab a baby shower gift and buy you best bud stuffie for her new puppy. You can do all of this at Westwood Village!
The Critical Nuggets About This Fifties Westwood Rambler: