After a difficult year, we could all use some relaxing and restorative bonding time with those we care about this holiday season! In this home-sweet-home, you're sure to love gathering around the cozy fireplace with the fam. Having your besties over for a game night is a total treat, or just enjoy how easy it is to take in the sights at nearby Lake Serene (time your visit with sunset!). There's so much to enjoy within this Lynnwood Home and neighborhood! 
Let's Tour This Lynnwood Home 
I'm Lindsy Russell with Team Diva at Coldwell Banker Bain, and in this video, I'm sharing a tour of this Lynnwood Home. We are officially in the midst of the holiday season, and this home is ready to help you entertain like a Diva. 
Hit "play" to see all of this home's top features, from the entertaining spaces (both upstairs and downstairs) to the large kitchen. I'm also showing off the layout and amenities that make this home so easy to live in. And just wait until you see the spacious, private backyard… the deck is huge, and the greenery is lush and picturesque. I'm also sharing why my Diva Dwellers love the neighborhood, including their favorite restaurants and beach parks. 
---
Top 5 Favorite Features of this Lynnwood Home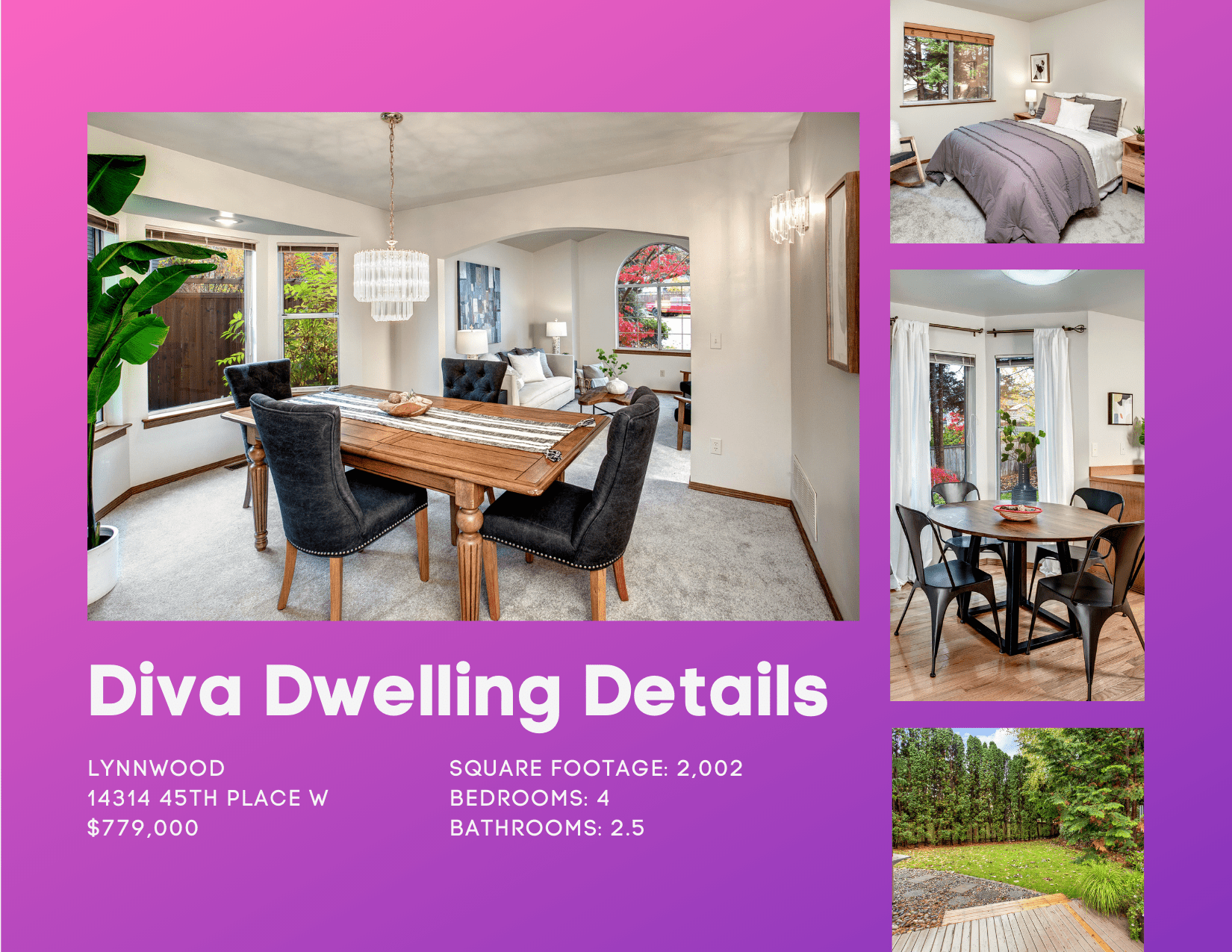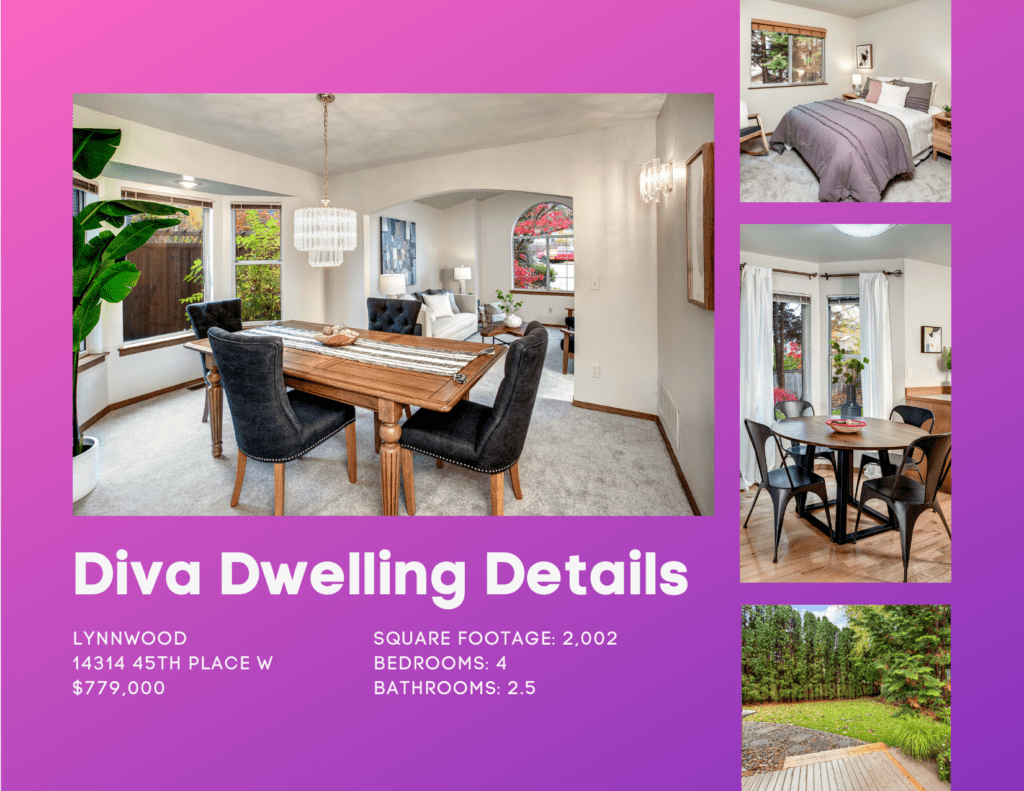 Thank you for joining me on a tour of this Lynnwood Home! In addition to sharing my top 5 favorite features of this Diva Dwelling, I'm excited to show off how you can entertain like a Diva here this holiday season. 
Upstairs and Downstairs Spaces Perfect for Entertaining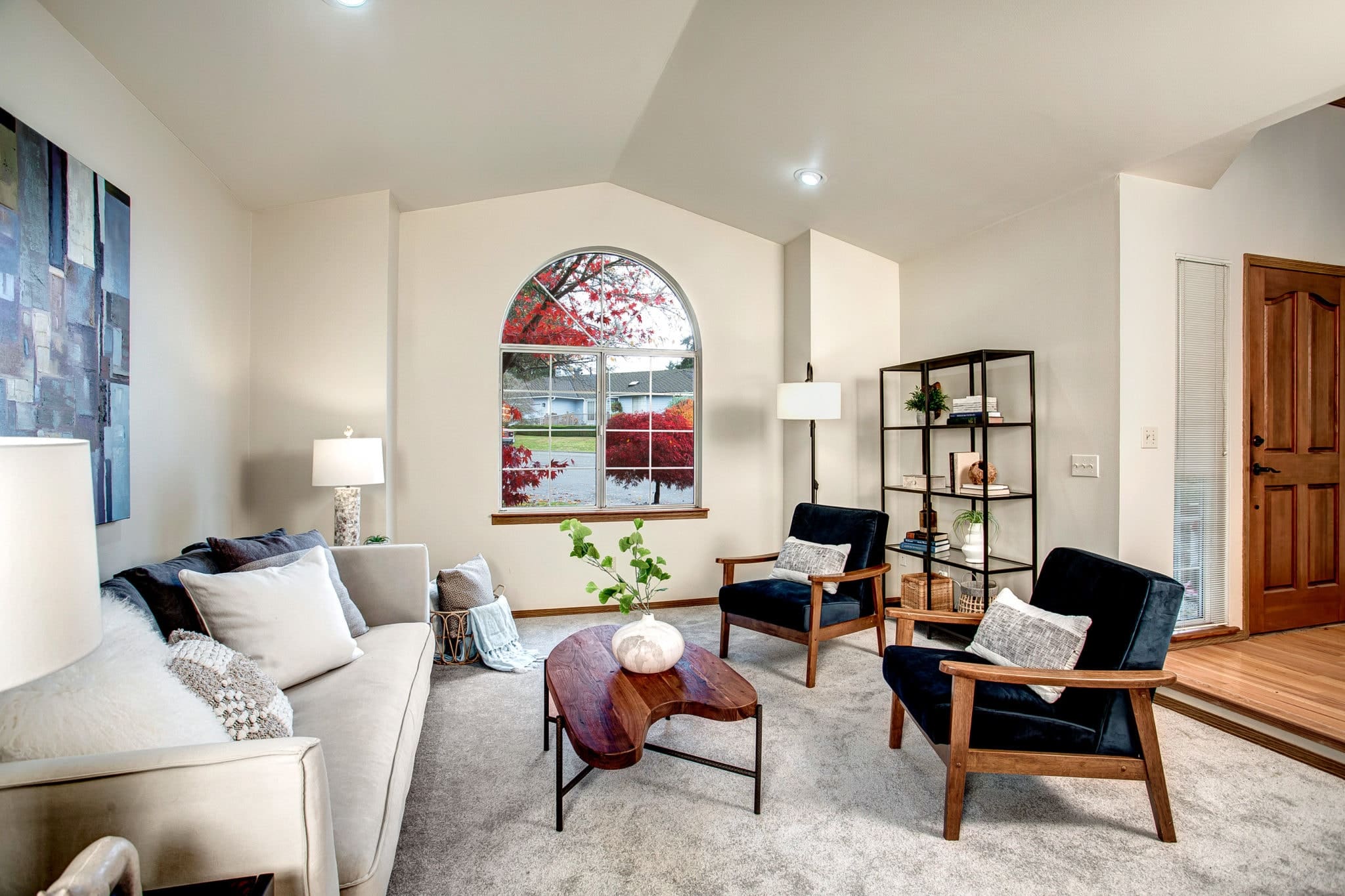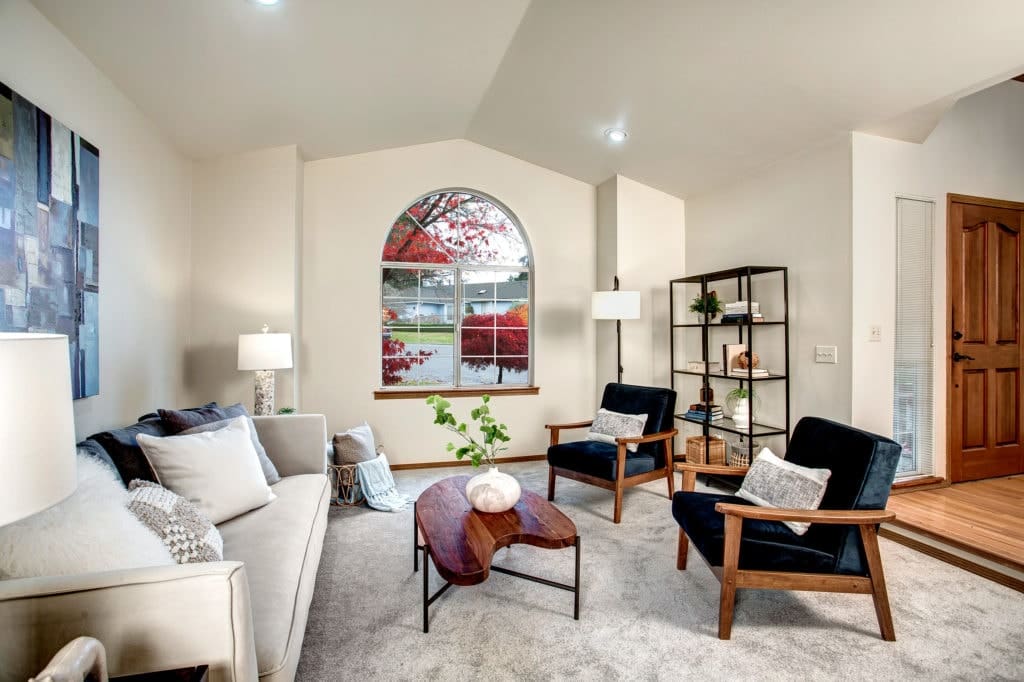 Who doesn't love a good gathering? Especially when there's enough room for everyone! Bring the cousins over (all of them!) and set up the gaming system downstairs while the adults gossip and chill upstairs. I especially love the living room with the large vaulted ceilings and a large picture window that lets in tons of natural light! The second family room off the kitchen has a wood-burning fireplace that's ready to keep things cozy on those chilly fall and winter nights. Bring the book club over, or set up some board games. And of course, do not forget that hot apple cider! 
Large Easy to Use Kitchen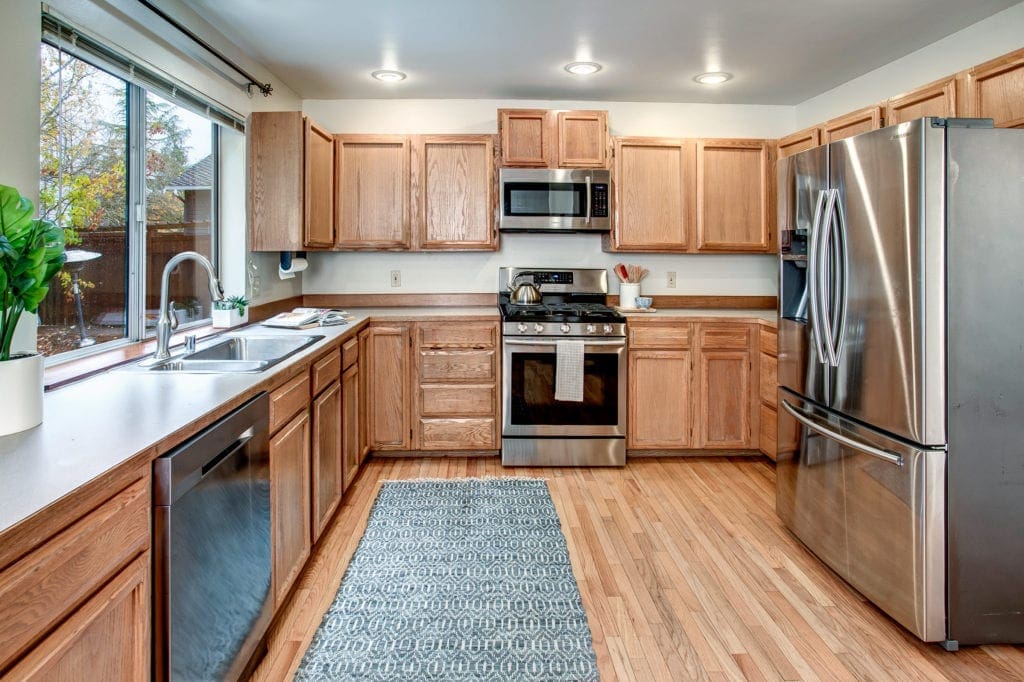 Having a large kitchen is a luxury these days. All of us have spent so much more time in our kitchen spaces. And in this home, the kitchen does not disappoint. I love the upgraded stainless steel appliances, the gas stove, and all of the storage. Speaking of storage, let me tell you about the amazing storage in this kitchen. As you know, if you want to entertain like a Diva, you need space to hold all of those champagne glasses. You have storage for all of your cooking appliances, baking tools, a side pantry for all of the good finds from the gourmet section of the grocery store, and so much more. 
In order to entertain like a Diva, you also need a place to put out the delicious hors-d'oeuvres. The center island is absolutely perfect for making any party flow with ease. We all know that people always end up hanging out in the kitchen! 
Spacious Private Backyard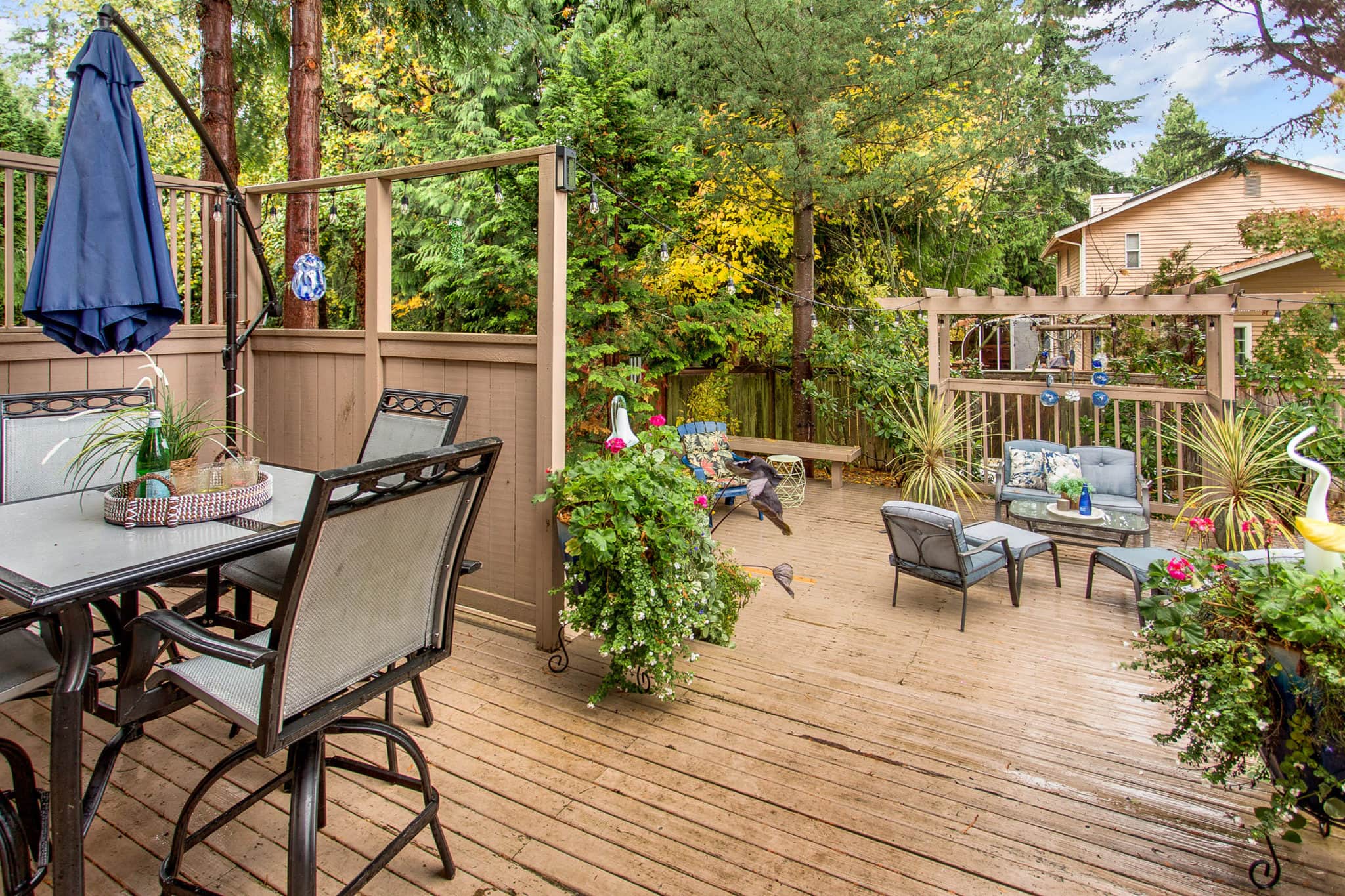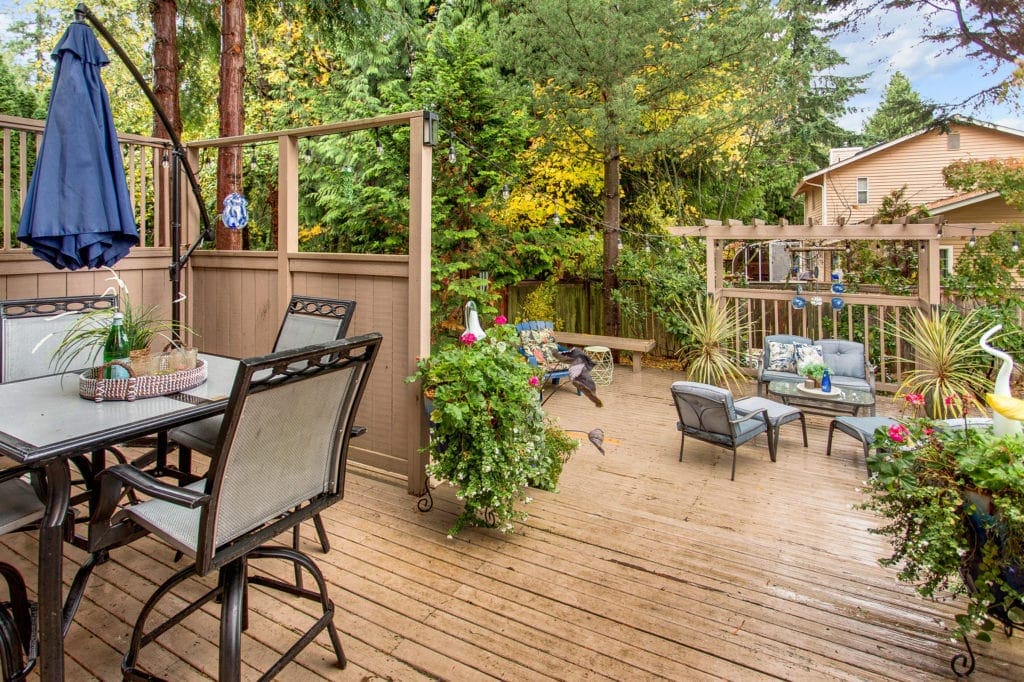 Finding a home with a large outdoor space is not always easy to come by, so I am especially excited to share this backyard retreat. The backyard space of this Lynnwood home will definitely allow you to entertain like a Diva or simply get your relaxation on! Host your next awesome BBQ with ease thanks to the huge 400-square-foot deck. Let the fur babies roam on the grassy side yards. And we have not even talked about the beautiful trees in the yard. You will find a Japanese white pine, Hinoki Japanese Cypress, Queens Japanese maple, and black elephant ears. This lush greenery that surrounds the backyard creates a beautiful atmosphere and gives you lots of privacy. Seriously, the yard is so spacious and lovely, the previous sellers even hosted a wedding in the backyard! 
Layout and Amenities to Make This Home an Ease to Live In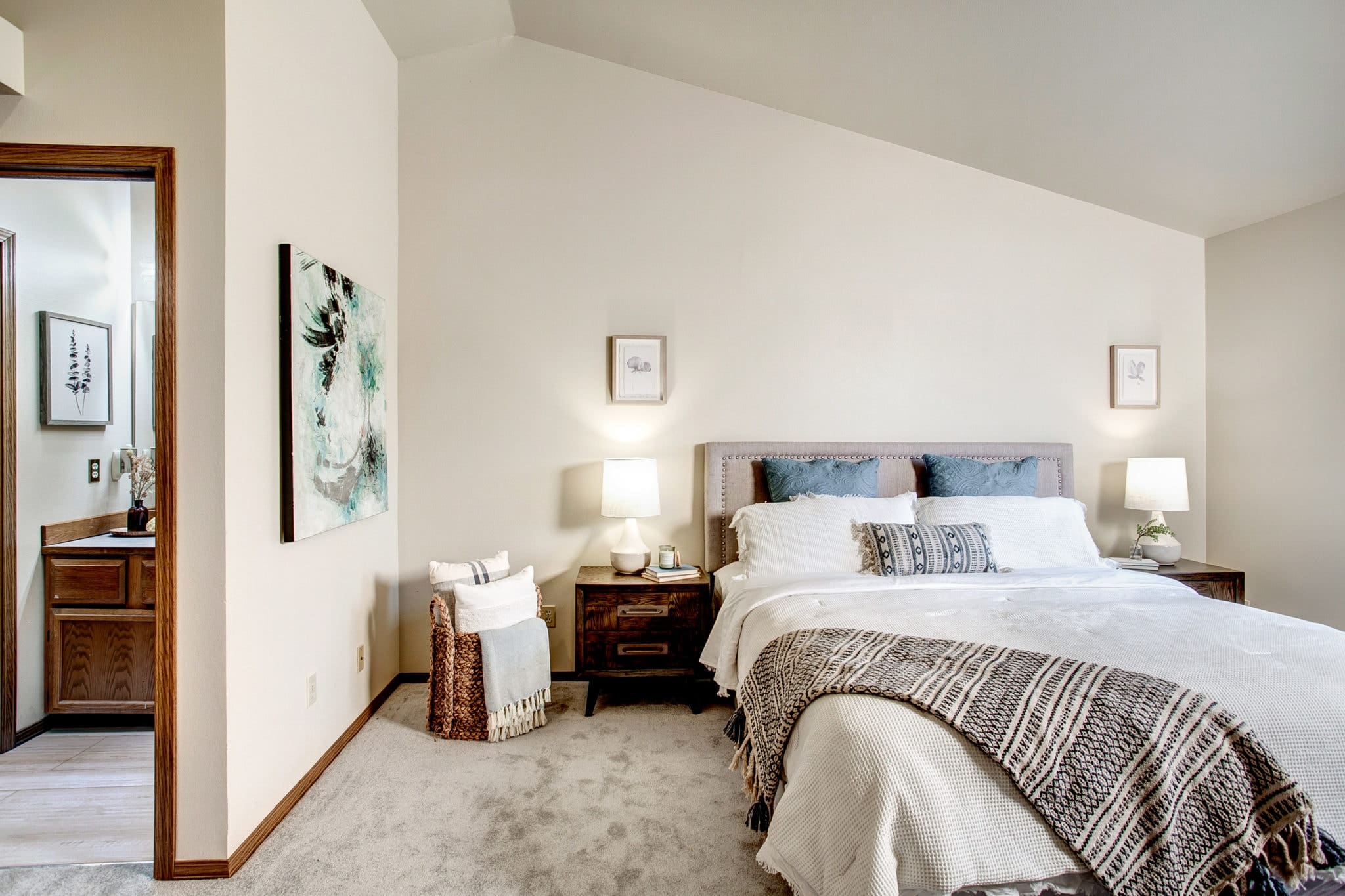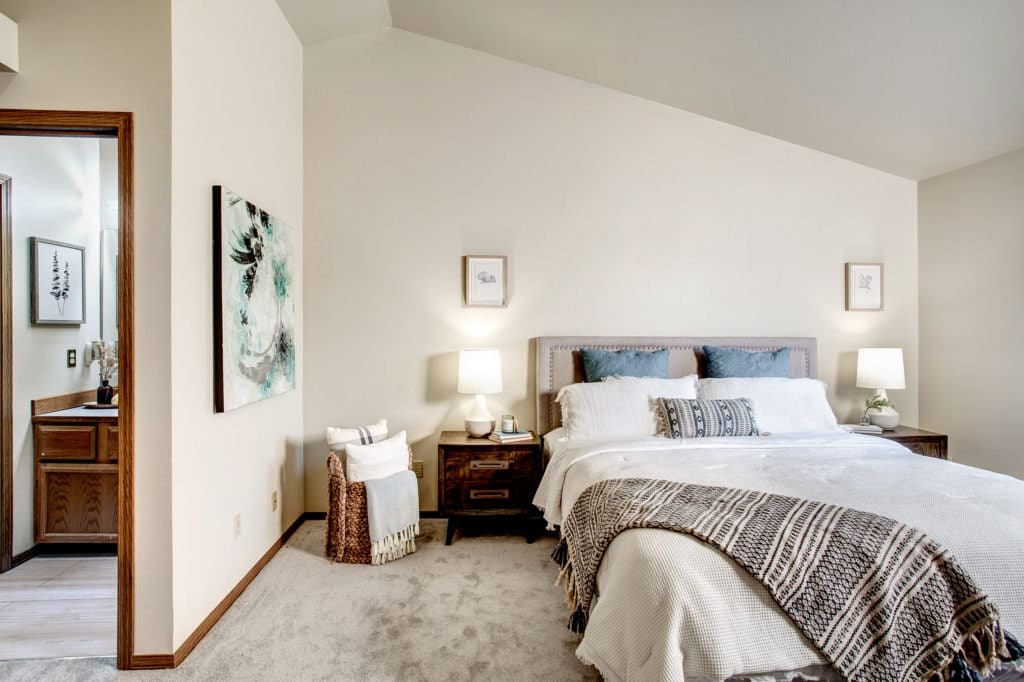 The convenience of the layout of this Lynnwood home makes it super easy to live in. As soon as you enter the home you are met with the stunning original hardwood floors. As you walk down the hallway, the layout effortlessly guides you into the family room or kitchen. From the kitchen, the floor plan seamlessly unfolds into the cozy dining room with a triple bay window that has absolutely stunning natural light (we all need this right now with daylight savings). From the dining room, you step down into the large living room where many great gatherings have been hosted over the years.
There is also a ton of versatile space in this home that ensures it is ready to grow and evolve with your changing wants and needs in the years to come. Upstairs you'll find 3 roomy bedrooms. And my favorite is the primary suite. It has a huge full bath and a spacious walk-in closet! Not only do you have a large 2-car garage to store all of your holiday lawn display decor, but the spacious driveway makes sure that all of your guests have a place to park. 
Last but not least, the sellers have installed fresh carpet and repainted. All that is left is for someone to move in and start entertaining like a Diva this holiday season in this Lynnwood home. 
Let's Take a 3D Tour, Too, So You Can Immerse Yourself in this Lynnwood 
Team Diva takes every precaution, and then some, to make sure all of our homes are listed following all COVID precautions. This pandemic is not over yet! It is our duty to ensure everyone's safety as you enter one of our listings. Feel free to take a virtual tour from the comfort of your couch!
Curious to learn more about our latest safety precautions? Read "Team Diva's COVID Safety Protocols for the Delta Variant" here!
Neighborhood Spotlight: Living in Lynnwood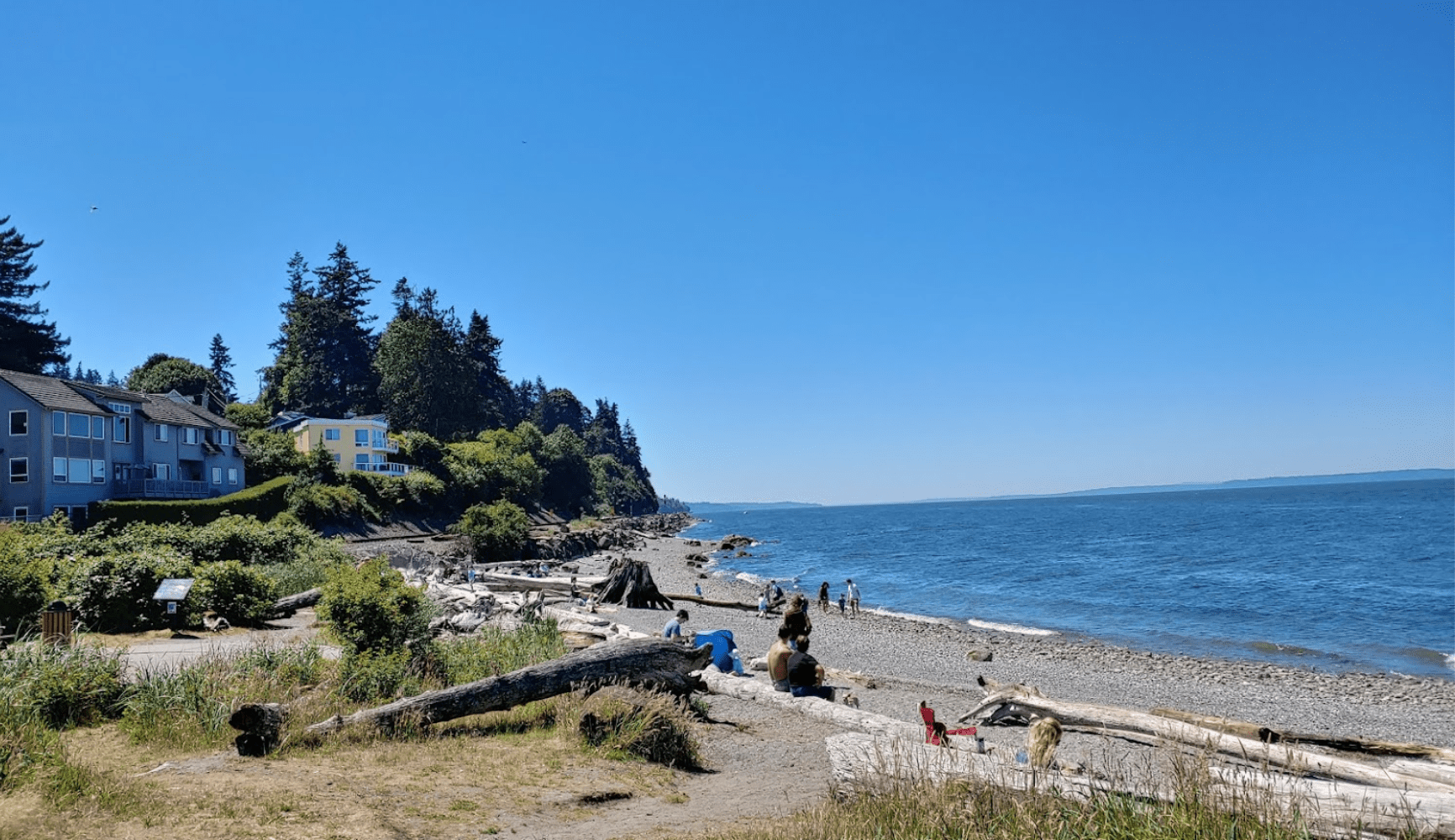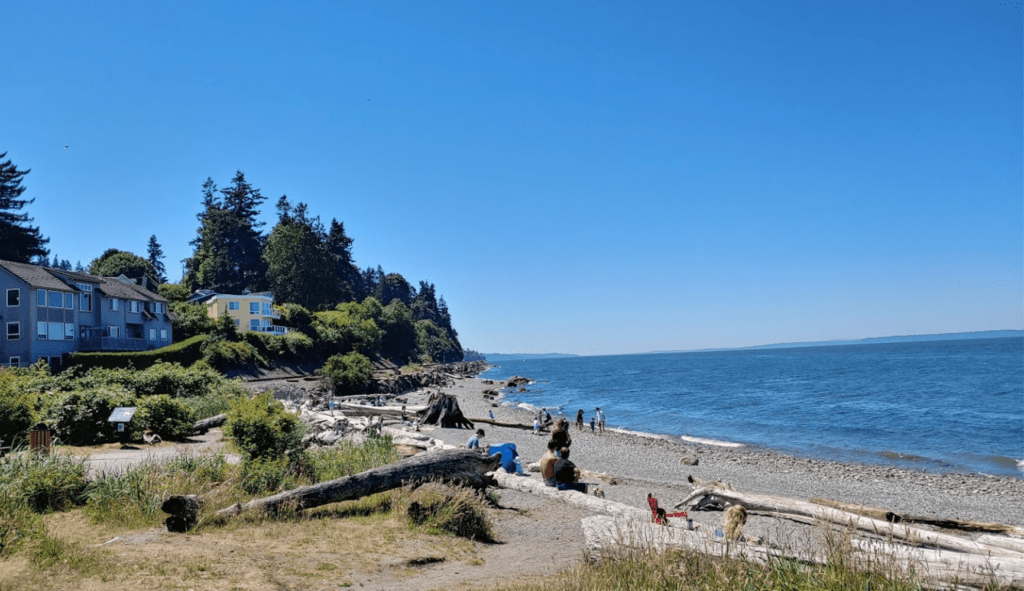 This home is conveniently located in Lynnwood. If you work in Seattle, this means you have a super easy commute once you start going back to the office. One of my favorite things about this area is the diverse selection of places to dine out at. Let's talk about the food in this neighborhood for a moment, because there are plenty of fabulous restaurants nearby! Some of my Diva Dwellers' favorite spots to dine out at include Chiang Mai Thai, Golden House Chinese, and Hani Hani Hawaiian. When they want to enjoy some outdoor time that's not at home, they head to the beach. Meadowdale Beach Park and Mukilteo Beach are both close spots to visit! Lake Serene is also one of their favorite destinations; visit at sunset for a totally dreamy evening! 
---
How to Buy a Home in Seattle: The Entire Process in Brief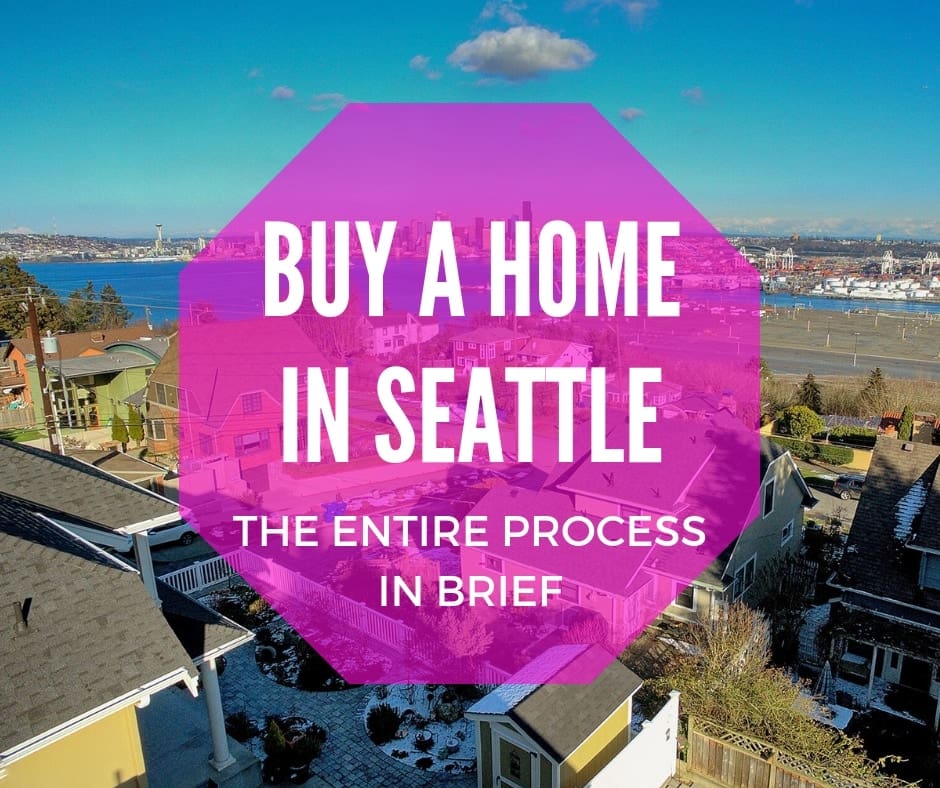 Let's get down and dirty. Owning a home in Seattle is an amazing experience and it can be fun. Do not listen to all of those cranky folks who think Seattle is not what it used to be and a middle-income owner cannot afford to buy a home in Seattle. Strap in, get yourself some strong Seattle coffee and learn how to be a smart and savvy home buyer in Seattle.
Steps For Buying a Home in Seattle
Find Your Guide: Find an agent that is super savvy and will be your ultimate navigator.
Choose Your Priorities: Size, Condition, Or Location?
Home Buyer Intake Process: Schedule a sit-down meeting with you and your real estate team to dive into what you want in a home.
Financing: Get your financial house in order.
Big Search: The big home search in Seattle
Making an Offer: Know what you need and how to prepare yourself to make an offer.
You Are In Contract: You've signed on the dotted line. Now… the hard work really starts.
Inspecting Your Home: What to look for, how to hire an inspector, and how to respond to the inspection.
Reviewing The Title Report: The title report is often the most overlooked portion of the buyer's review.
Reviewing the HOA/Resale Certificate (for Condos): …Also an overlooked portion of the buyer's review process.
Appraisal Process: Most homes are purchased with a home loan. The appraisal determines the final value by your lender for your home.
Final Loan Approval: All kinds of things can come up during the final loan approval process, so be prepared.
Final Two Weeks of the Process: Walkthrough, inspection resolution, and (for god's sake) do not make a huge purchase on a credit card.
Signing Your Final Homeowner Documents: You made it!
Closing Day: You get the keys and access to your home.
This is just a starting point, and we have so much more to share about the home buying process. Browse our Home Buyer page for a comprehensive home buying education.
---
Thank You For Touring Our Lynnwood Home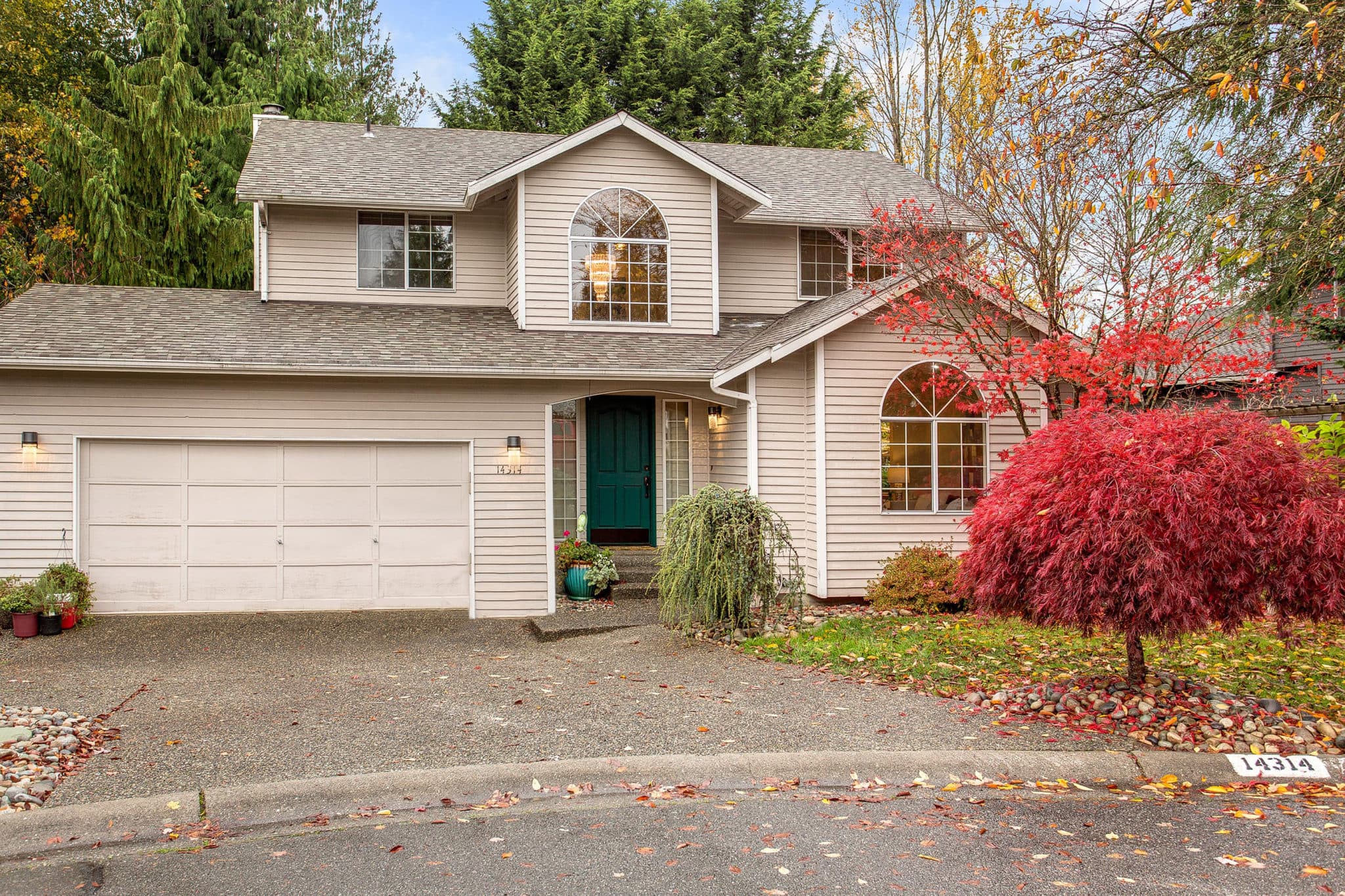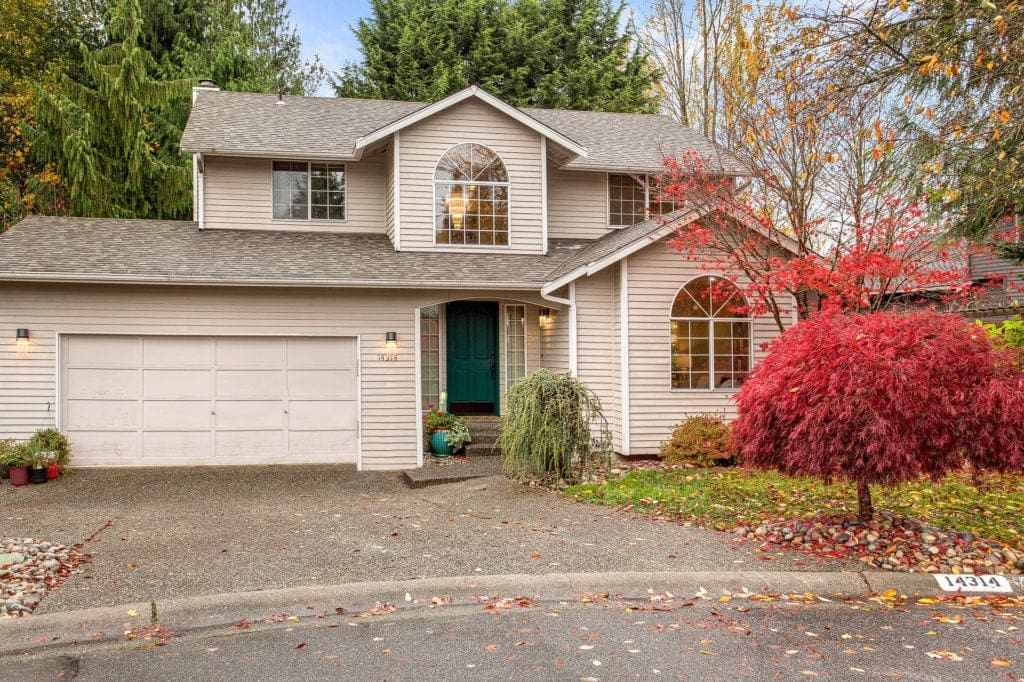 Thank you for joining me on a tour of this Lynnwood home where you can entertain like a Diva! I seriously love how this Diva Dwelling has great entertaining spaces both upstairs and downstairs, and an amazing, easy-to-use kitchen. A fantastic layout and amenities also make this home easy to live in, and the same is true whether you're inside or out—the spacious backyard offers a lovely outdoor getaway! Plus, the neighborhood offers excellent dining and some gorgeous destination parks nearby. 
All the Good Details
Address:

14314 45

th

Pl W, Lynnwood WA 98078

MLS# 1863015
Square Footage: 2,002
Bedrooms: 4
Bathrooms: 2.5
Offering Price: $779,000
Ready to tour this Lynnwood Home in person? Contact us today so I can show you this Diva Dwelling's entertaining spaces, kitchen, layout and amenities, spacious backyard, and neighborhood.