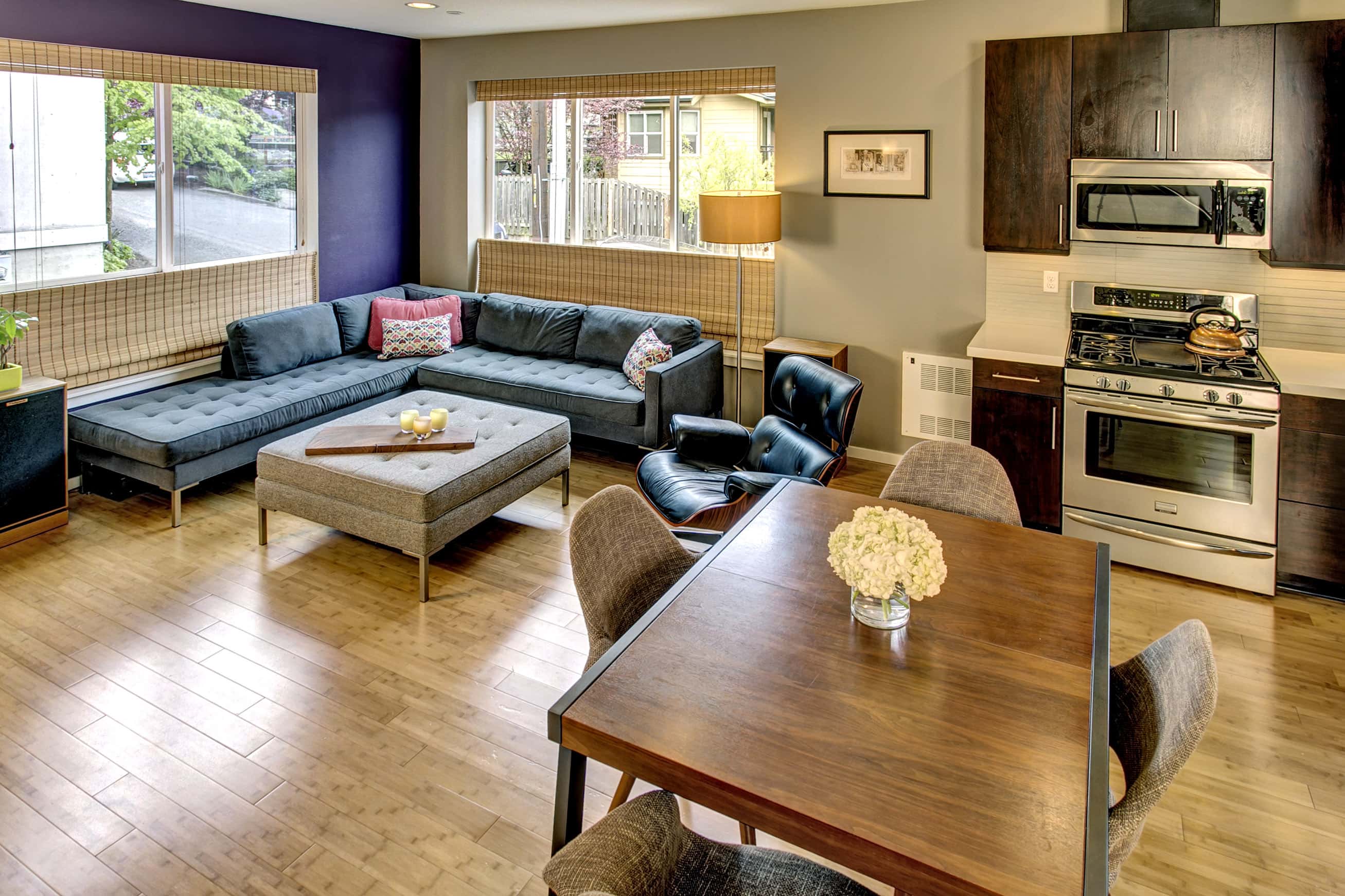 Divas Announce | Stunning Capitol Hill Townhouse
Urban oasis just minutes from all the Capitol Hill hot spots!
1821 E. Glen
$579,950
Do you love living just steps away from the nightlife & stellar dining but want your home to be a peaceful, quiet space to relax? Are you coveting a mountain view? Are you craving a warm, cozy space with clean, modern design? You can't miss this breathtaking townhouse in the 19th Avenue microhood.
This townhouse is jaw-dropping, eye-popping, and swoon-worthy. First, the layout is fantastic. Rather than the long, skinny layout so often found in townhouses, instead it's an open, sunlit, square layout that is perfect for entertaining. The modern design and solid, well-constructed details are hard to miss. The kitchen is perfect for the culinary genius in your world, or if you're not particularly inclined to cook, it's fantastic to look at. The countertops are stone, the dark hardwood cabinets are warm and well-designed.
The real crown jewel here is the stunning–no, really, STUNNING rooftop deck with views of Lake Washington and the Cascade Mountains. This space is perfect for an evening sipping wine and enjoying the sunset. And did we mention the yard for your fur-babies? This truly is the king of townhouses.
This townhouse is located in the 19th Avenue microhood of Capitol Hill. We here at Team Diva love Capitol Hill, and 19th Avenue is a great balance of residential and hustle and bustle. Our new sister-site Move To Capitol Hill has all kinds of insider information about this microhood, including our favorite places to grab a coffee, grab a snack and take a stroll.
Best part of living in this microhood of Capitol Hill? You're still so close to all the foodie action in the 15th Avenue 'hood, the bar scene on Pike and Pine East, and clubs at the Pony Triangle and the Hill arts hub on the 12th Avenue 'hood.
Check out more information about this home and all of our other fabulous Diva Dwellings >