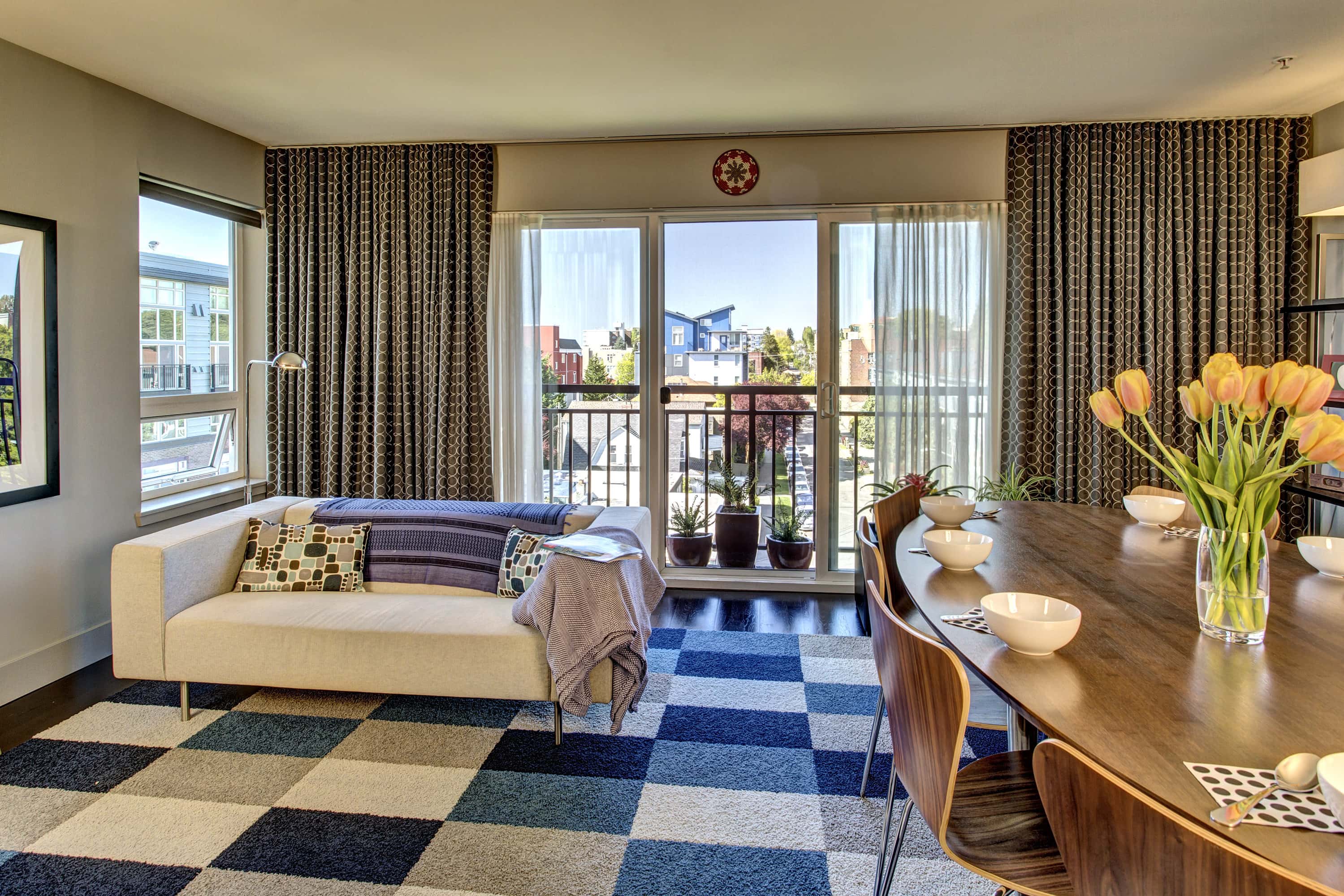 Divas Announce | Simple Luxury on Olive Way
The Divas have been helping our clients buy and sell condos in the Plaza Del Sol building for years now. Not to brag but we have sold more homes in this amazing building than any other real estate professional out there.  We know and love this building–so much that we featured it in our Capitol Hill Condo Review series.
We love the Plaza Del Sol for multiple reasons. First and foremost, the building is, financially speaking, one of the best managed buildings around. They have great reserves and have taken exquisite care of the space. It is one of the FEW newer buildings on Capitol Hill that allows hardwood floors! The rooftop deck offers stunning views of the cityscape, the Space Needle, the Puget Sound and the Olympics. We can't think of a better place to watch the 4th of July fireworks than right here.
It is located on the border of the super happenin' Seattle Central and North of Olive microhoods. Some of our favorite spots are just steps away. And yet, the second you step into the courtyard of the building, you are transported to a serene, calm oasis. The noise of the street fades, the tranquil fountain inspires a nice, meditative space. And then you head inside and these gorgeous condos will knock your socks off.
Our newest Diva Dwelling here just exudes class. The professionally designed color scheme, the thoughtful details, the light that splashes through this fifth floor unit creates a truly incredible space. Imagine sitting around your 8-person dining table, sipping your coffee and gazing out your windows at the Space Needle. The Elfa shelving system makes efficient of the space and this unit has the only walk-in closet in a studio in the building. The gigabit CondoInternet is lightening fast for those us who have cut the cord from cable!
The Divas love this layout. Studio spaces that are well designed can be really stunning and there are so many creative ways to create more space and more division between private and communal areas. This is an example of doing it well!
When you decide to venture out of this awesome oasis, here are a few of our favorites to visit:
Check out more awesome spots to shop local, play nearby and keep your life right on track at our sister site Move to Capitol Hill in the Seattle Central and Olive Way posts.