Divas Announce | Serene Cedar Park Mid-Century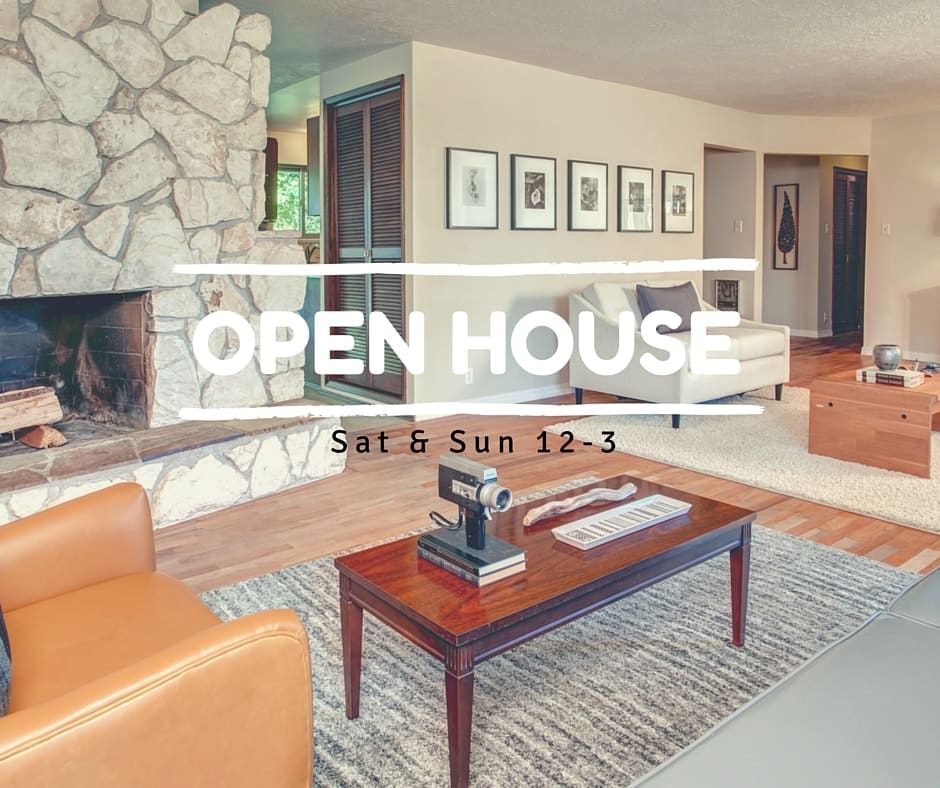 Reason 1: Serenity – Located on a quiet dead end street, this lovely home is tucked into the  landscape. As you ascend the steps to the front door, you rise above the street and enter a peaceful retreat. Looking out of the giant picture window, it feels like you are in your own tree house taking in the views of Lake Washington, trees, and mountains. The backyard is surrounded by greenery making it the perfect private oasis to relax at the end of the day or dine al fresco with friends.
Reason 2: The Space – This place has a living room big enough for a sitting area on one side and a TV lounge on the other. If you want even more room to entertain, just head downstairs to the rec room, it's the perfect place for cocktails and a party! And the deep garage with its high ceilings isn't just for two cars, you could fit a boat, a car, storage, projects, a small RV, anything in this oversized space.
Reason 3: Mid-Century – The cool of Mid-Century style just oozes from this house. Never before on the market, this home was built for the first owner in 1951 and the saying is true, they just don't make them like they used to! From the original oak hardwoods floors, to the picture window providing light and nature views, to the Travertine fireplace, to the cedar lined closets, this place is solid and just vintage cool.
Reason 4: Views – Did you like hanging out in a treehouse when you were a kid? Looking out of the living room window sounds just like that, but now your mom isn't calling home you for dinner. Take a load off and let the day melt away as you look out over the tree tops to the vista. If you have your window open, you can hear the boats going by or the music of the Christmas Ships in December.
Reason 5: The Hood – Originally a vacation cottage community in the 1920's, Cedar Park became a residential neighborhood in the post-war era and is filled with charming mid-century homes. Perched above Lake Washington with the Burke-Gilman Trail running through it, the area provides access to many outdoor activities for the adventurer. Easy commuting and amenities just minutes away make this serene community the ideal place to settle in and call home.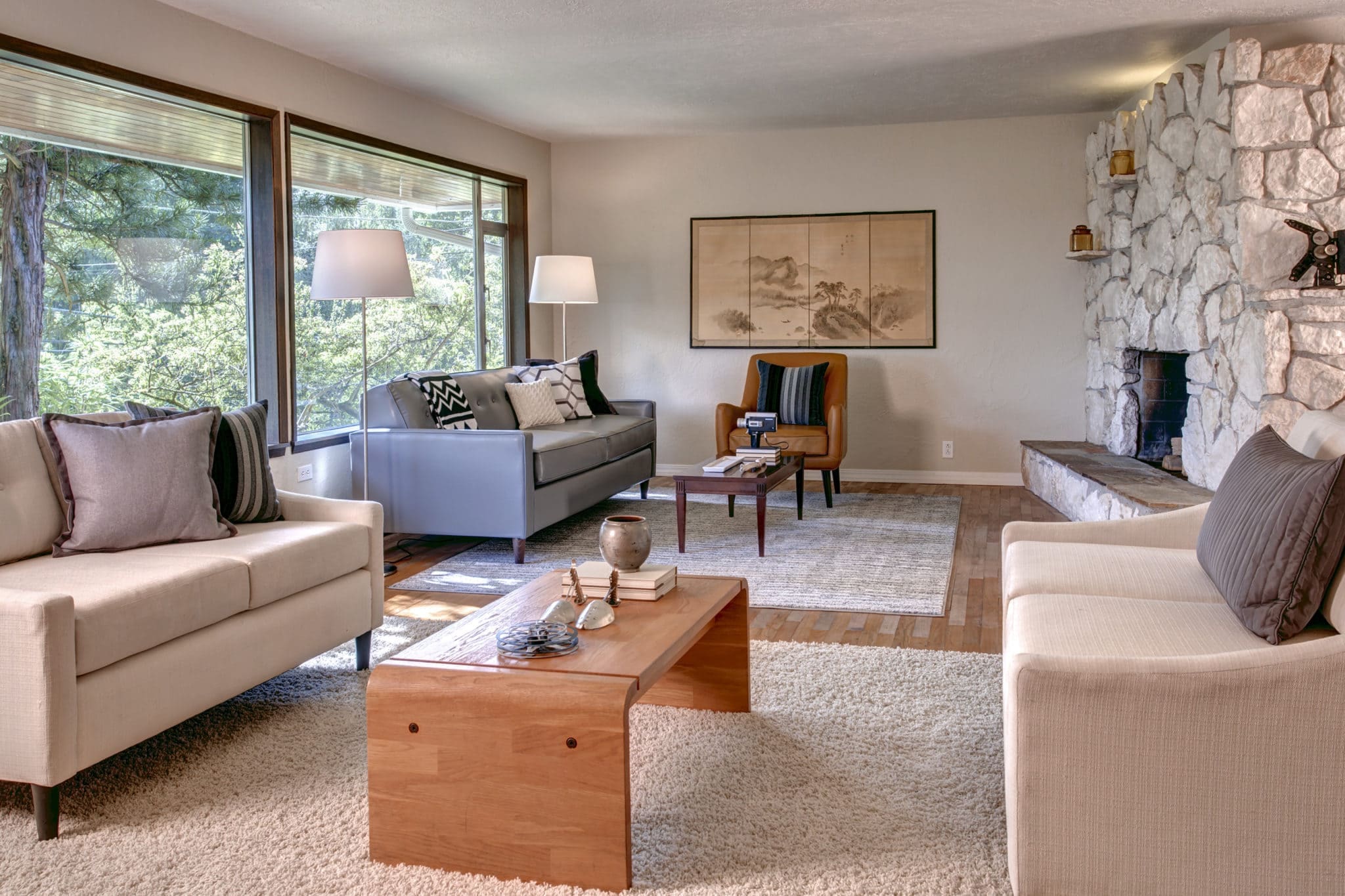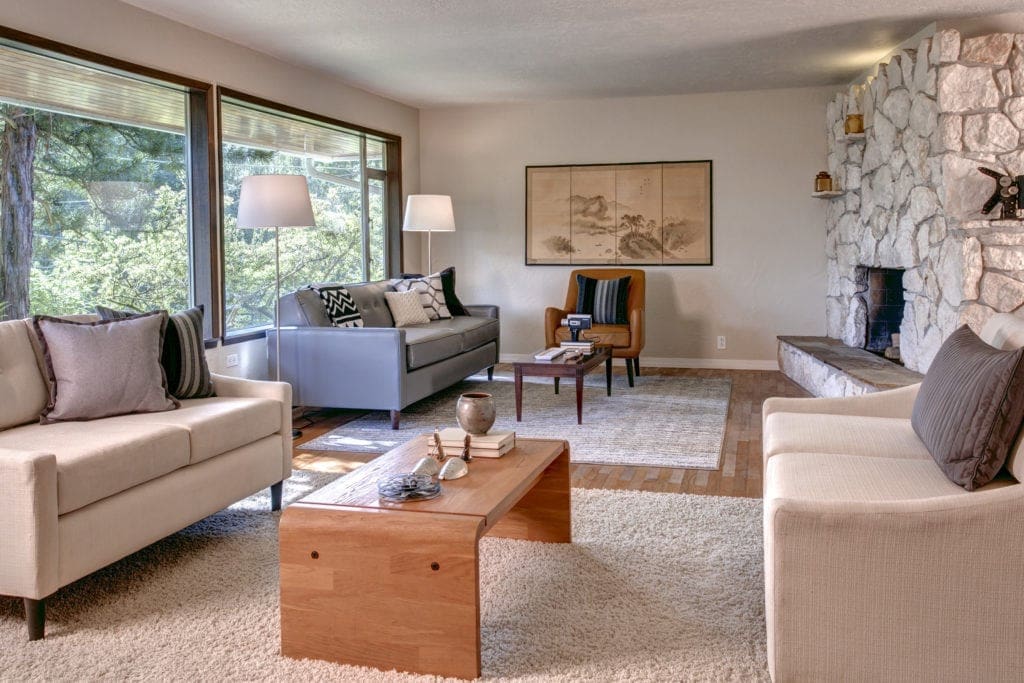 The Critical Nuggets About This Home:
Now let's check out some pretty photos of this Serene Cedar Park Mid-Century home: