Divas Announce | Perfection at the Press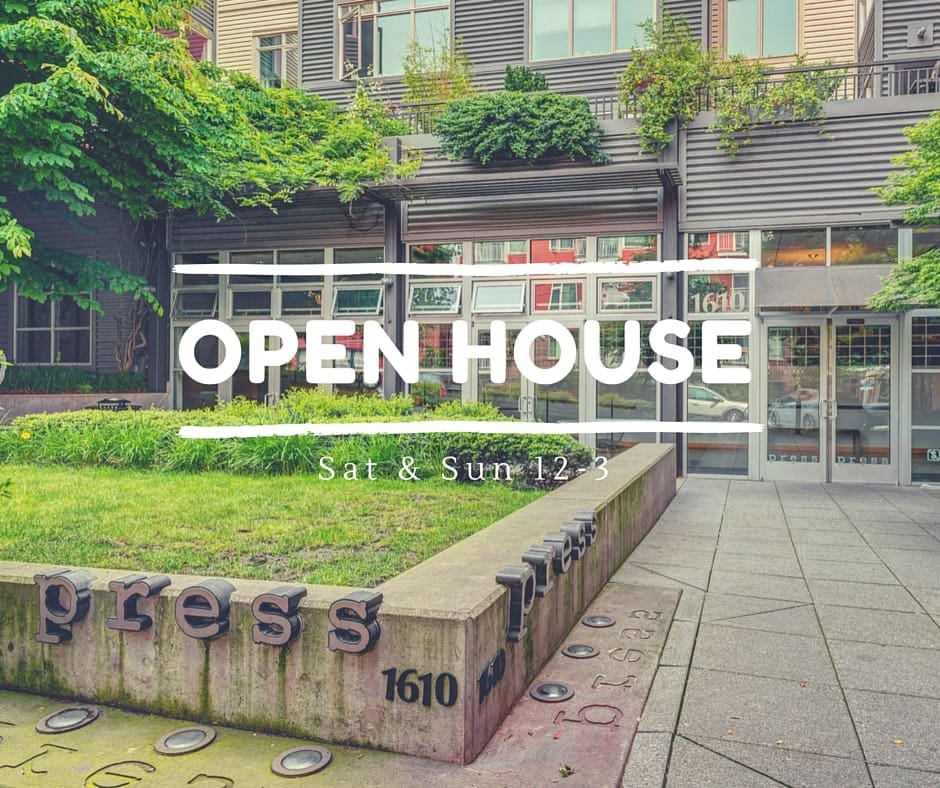 Reason 1: The Layout and Light – This home offers an open layout providing tons of possibilities. Designing this condo space to be your own will be part of the fun of homeownership. Plus, with a west facing fifth-floor unit, you are close to the activity but not on top of the noise. Not to mention, being that high up you can enjoy tons of light year-round, not just during the Summer season.
Reason 2: The Great Building – A well-run, well-maintained building. This makes for easy of ownership for any buyer. The Press is one of the top run buildings on the hill, with a great active HOA and solid reserves, this is a place worth the investment. But – don't just trust me. Check it out for yourself. Just ask us Divas for the HOA docs and we will deliver. We always want to provide all the information up front if possible for any prospective purchasers.
Reason 3: The Rooftop Deck – We love rooftop decks. We love outdoor space. And, this rooftop deck does not disappoint! Views of Downtown, Queen Anne & everything in between. Tons of seating and two BBQs means you can have summer gatherings galore. Space for everyone and even have a cook-off with your neighbors while you entertain like a pro. Take in the summer sun while you lounge above Capitol Hill. Summer is just around the corner, enjoy Fouth of July Fireworks, the Blue Angels or just chilling with your peeps.
Reason 4: Getting Around – Leave your car parked in its secure deeded parking spot. You can get around Capitol Hill, Downtown, and even First Hill without it from this centrally located condo.  You can run almost any errand without a car. Transit options are fantastic with bus lines, the First Hill Streetcar and, Link Light Rail just blocks away. Don't have a car? Great! Rent out your spot to your needy neighbor. Car2go, Zipcar, and ReachNow cars are plentiful around the hill and there is always Uber or Lyft to get you where you need to go and avoid any parking woes.
Reason 5: The Hood – The Pike/Pine corridor West of Broadway is the low-key side of the always bustling and sometimes hustling hood. Pike/Pine East features more of the late night party people places. So if you want to slide just to the side of the mayhem but still be just minutes away, living on Pike/Pine's Westside is where you want to be. Sophisticated dining, cool boutiques, hip coffee shops and gourmet shopping at the Melrose Market – it's all within minutes. Plus, check out the Capitol Hill Farmers' Market year round just a few blocks away. This hood offers everything you could want with less of want you might NOT want – chaos and noise.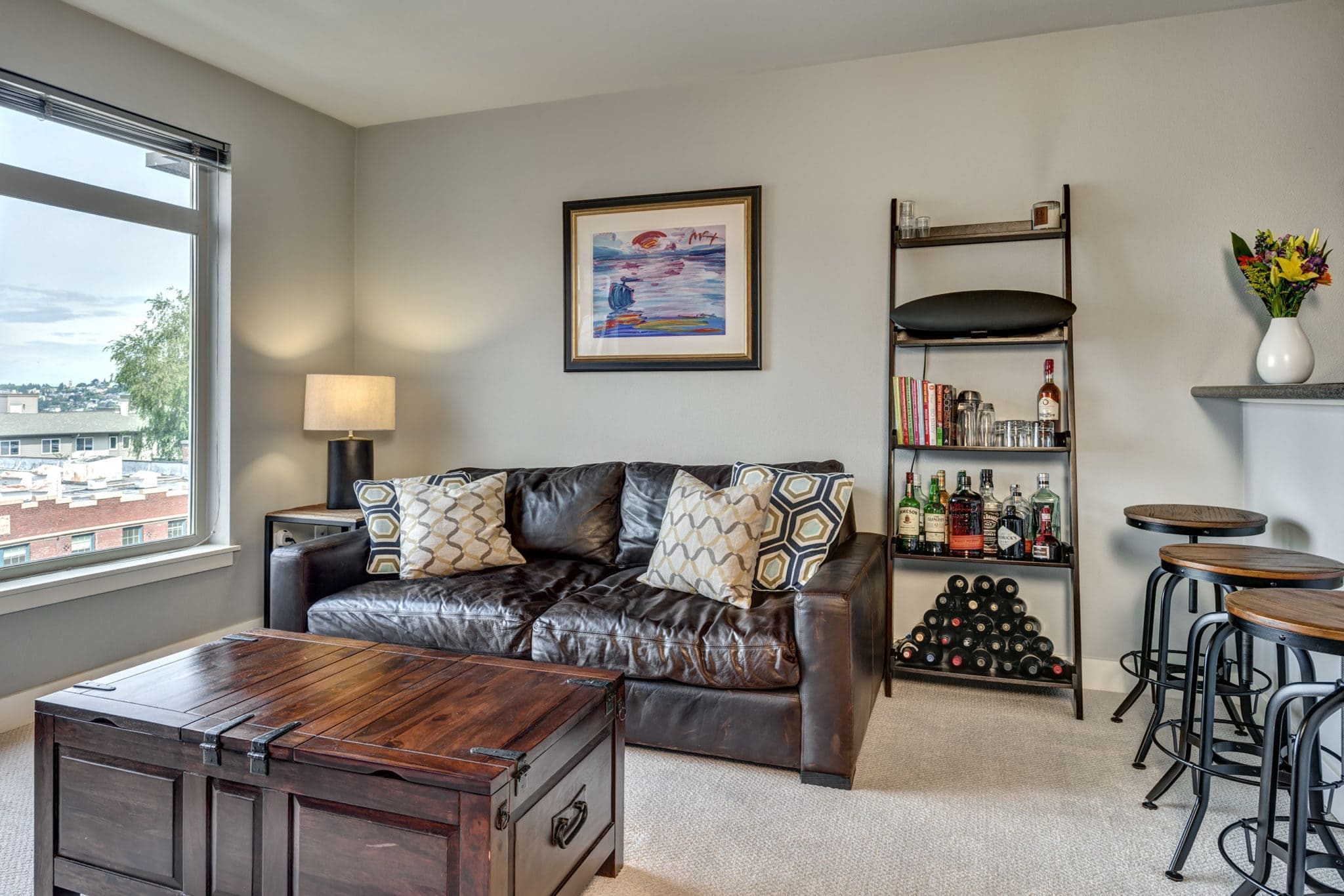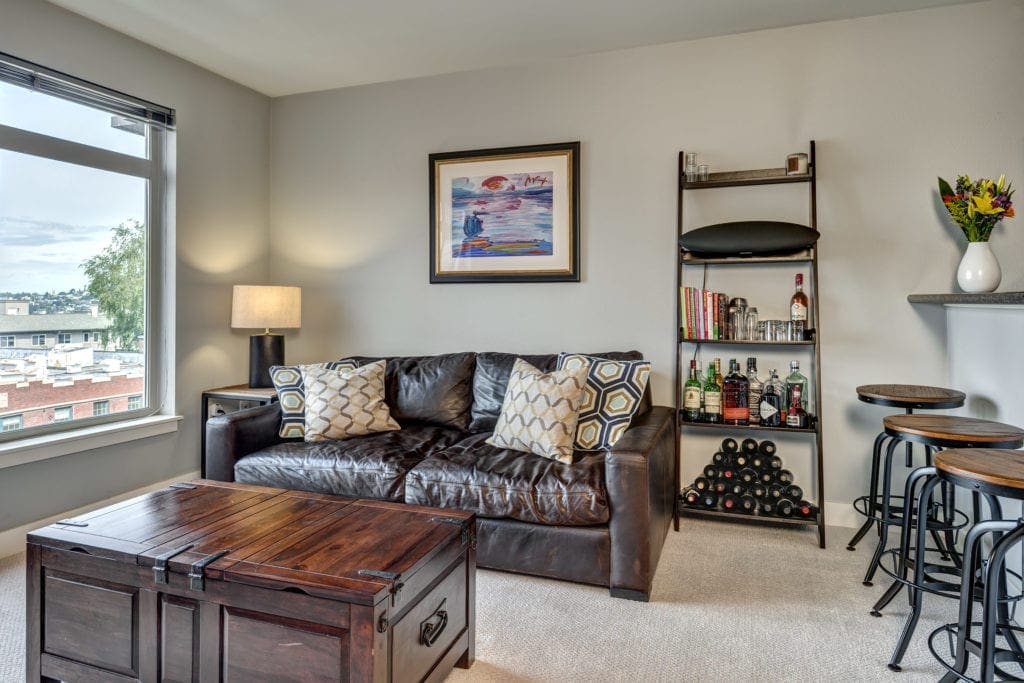 The Critical Nuggets About This Home:
Now let's check out some pretty photos of this Perfection at the Press: