Divas Announce | Peaceful North Capitol Hill Condo Retreat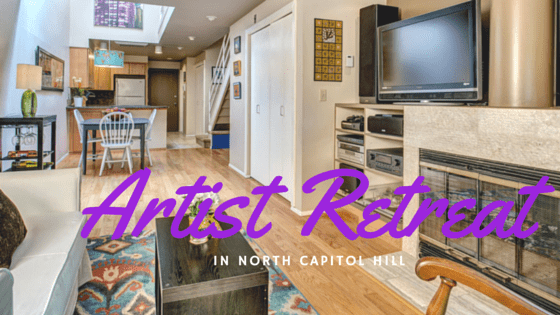 This peaceful North Capitol Hill condo retreat is marked by skylit spaces, soaring ceilings and serene surroundings. Tucked just on the edge of Capitol Hill's Bellevue, Bellevue and Bellevue mircrohood, this two story, two bedroom condo is nestled amongst some of Capitol Hill's most stunning homes and grand 30's brick buildings. Whether it's enjoying your morning coffee in the sun dappled living room or padding across the hall to sip wine on the common shady patio – you will love the tranquility this sweet space provides. Quiet may reigns here – but with the bustle of Seattle only blocks away, you are never far from a fabulous dining experience, a well-crafted cocktail or a perfect pour-over.
Top Five Reasons You Need to Run to this Sweet Artist Retreat!
Reason 1: The Neighborhood – This Capitol Hill mircrohood offers the best of both worlds. This hood is beyond calm and quiet, yet within just a few blocks the best of the city is at your fingertips. Dinner at Barjot, cocktails at Sun Liquor, coffee and doughnuts at Top Pot – all minutes away. Or strut on down the hill to South Lake Union or Eastlake when you need a change of pace.
Reason 2: The Layout – We love quirky atypical design, especially in a condo. Beyond the coolness of its townhouse layout, this home has some amazing feature like the soaring ceiling and huge skylight right in the center of the space. The open upstairs walkway, the two master
Reason 3: The Outdoor Space – Yay for patios! And this one is awesome. It's just across the hall for you to enjoy morning, noon or night! Relax with some wine, have friends over for dinner or just enjoy the quiet.
Reason 4: The HOA – Newly resided, active board, no upcoming special assessments, and a Diva Dweller already lives in the building who is awesome!
Reason 5: The Commute – You can scoot up to Broadway to catch the 49 t0 the UDistrict. Easy stroll down Lakeview to South Lake Union. Or head over to Olive to catch the 8. Now for you car commuters this place is perfect for access to I-90 and 520.
—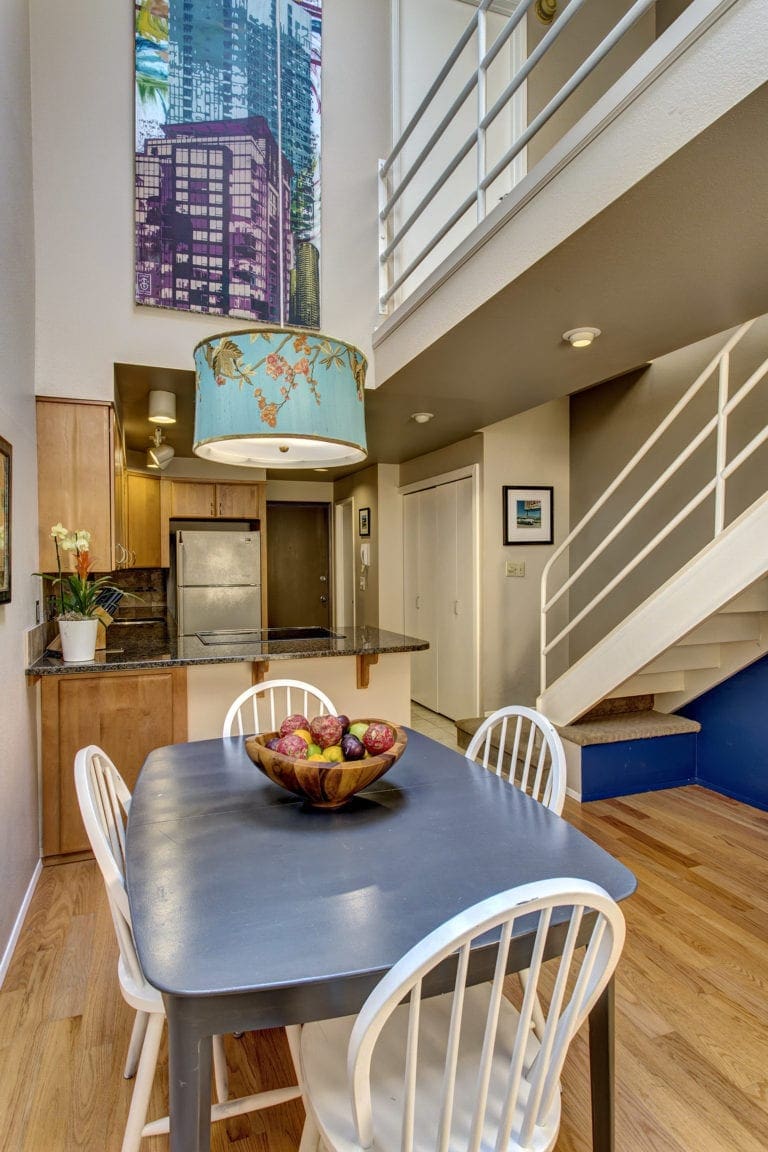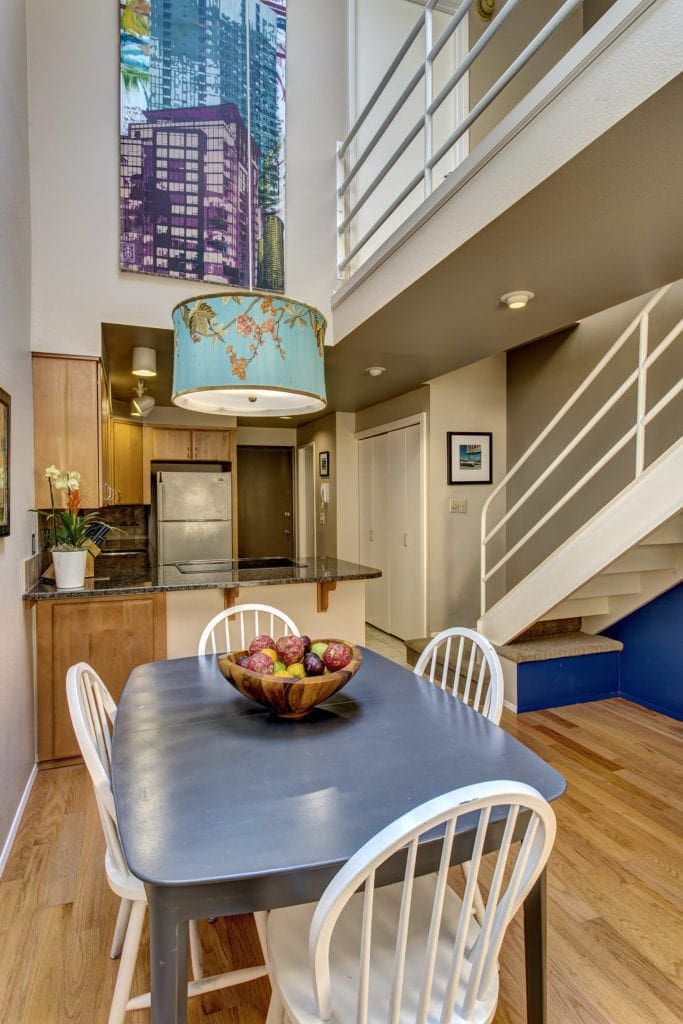 The Critical Nuggets About This Home:
1000 Bellevue Place E, #9
North Capitol Hill
$459,000