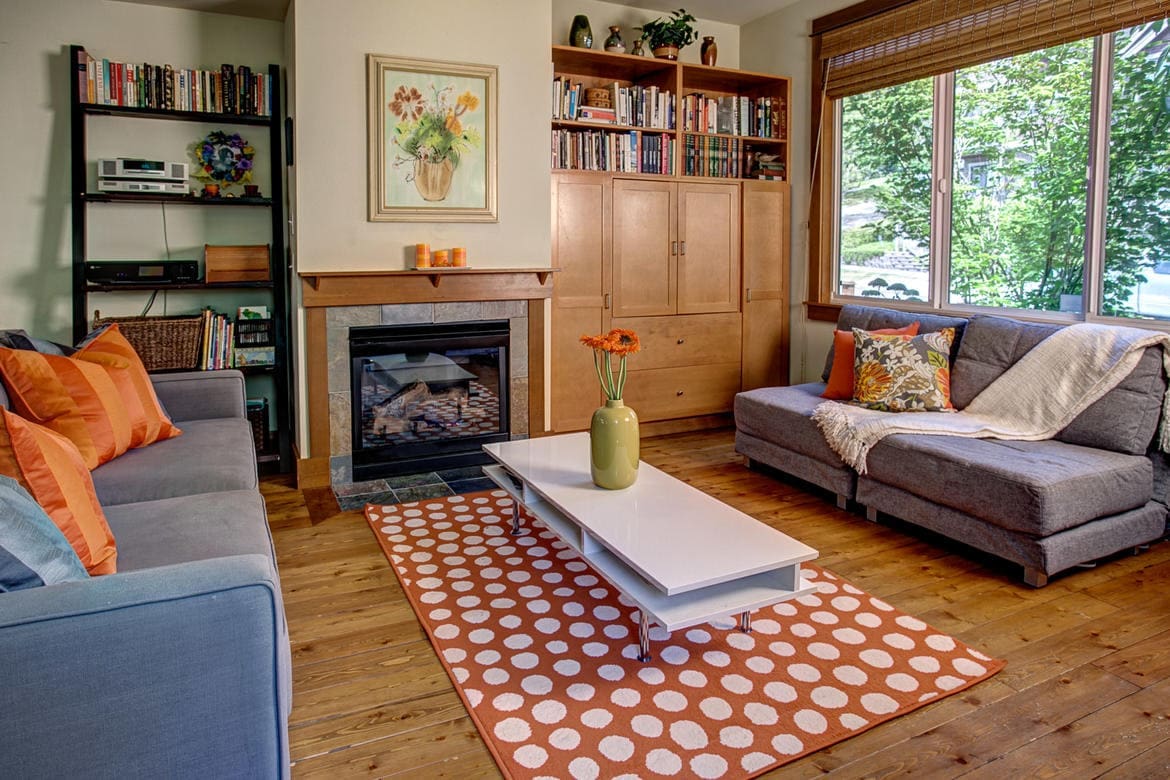 2821 S Charles Street
Offered at $359,000
This Judkins Park gem is tucked away on a quiet block, yet just minutes from the hustle & bustle of the city. Access to I-90, Downtown and Capitol Hill is minutes away. The beautiful Siberian hardwood wide-plank hardwood floors, high ceilings, and open living space are wonderful for weekend entertaining. 
Judkins Park is on the southern end of the Central District, one of Seattle's oldest residential neighborhoods. The area is richly diverse, with restaurants and cafes ranging from Eritrean to Italian to Japanese just within a few blocks. Here are some of the neighborhood favorites.
Judkins St. Cafe: located just a few blocks up the street, this quirky cafe packs a mega-brunch punch. This is the epitome of a neighborhood joint where everyone knows everyone, staff and client alike.
Seattle Bouldering Project: just down the hill tucked in what appears to be a heavily industrial area, the outside is unimpressive, but what an awesome place to learn a new skill and get a workout in! In addition to bouldering and climbing classes, the SBJ offers a variety of strength training, cardio and yoga equipment and classes.
Oh Boy! Oberto Outlet: Yes, I'm talking about the beef jerky. Get your work out in and then come on down and grab some pepperoni sticks, summer sausage and (so I've heard) microwave pork rinds. Vegetarians, beware.
This oasis and the neighborhood surrounding will knock your socks off!