Divas Announce | Fabulous Fremont Craftsman. 

Here Are The Top Five Reasons You Need to Run to this Fabulous Fremont Craftsman:

Reason 1: Location –  If you want a quiet neighborhood vibe that is still convenient to shopping, services and activities, this is a prime location. There are ample options for shopping and dining, so you can enjoy a stroll while you pick up items for dinner or head to one of several fabulous spots for a meal. You're also blocks from the edge of Woodland Park and Zoo and the glorious Rose Garden. For the athletes, get your running shoes on and head through the park to the Green Lake loop for a nice jog, or head to the tennis courts and sports fields with other appropriate footwear.
Reason 2: Irresistibility of this Home – Responsible and smart renovations have preserved the sweet, original character of this 1914 craftsman while adding modern conveniences. A highlight is the modern kitchen, which the owners have opened to the dining room and outfitted with an American Standard French Saute stove, ordinarily not seen outside of commercial kitchens. The attractive space also includes new cabinets, slab granite counter tops, Italian stone backsplash and a custom made spice rack. Meanwhile, the living room's fireplace has been restored and the hardwoods on the main floor are protected beneath floating floors. All new energy-efficient Midgard windows help keep the home comfortable year round, especially in those chillier months. It has so much space and allows for easy flow between rooms, but it still feels comforting and cozy, thanks to its smart layout.
Reason 3: Outdoor Space – The front yard of this corner lot already has a little landscaping, but ambitious owners who want to up their curb appeal could have a ball with it. Meanwhile, the backyard is as low-maintenance as it gets. A paved patio area with its own covered cabana allows is a great spot for relaxing outdoors on sunnier days. An enclosed dog run also allows the pooch (or pooches) to relax outside without being underfoot. Meanwhile, the environmentally friendly Forever Lawn also requires little maintenance, even if the pooch makes a mess on it.
Reason 4: So Much Space – This house is big and ready for a family (or a couple who entertains frequently), with five bedrooms and two baths. A third bath upstairs has been started, and another large space on the third floor has been used for storage and a romper room, but could be converted for another purpose. The whole building is an investment opportunity for those who have more ambitious builds in mind. The basement is a potential MIL suite, but has a built out workshop already in it. The whole lot could be divided into a duplex or triplex, but for those who just want a warm, family home ideal for hosting folks for the coming holidays, it's already perfect.
Reason 5: The Commute – Like much of Seattle, this neighborhood is near  being close enough to get to downtown fairly quickly, while also being far enough away from the hubbub. You are a few blocks from where N 46th St passes under Aurora Ave, where the Rapid Ride heads south, direct to downtown, and north to Northgate Mall. The 44 (also on 46th St) connects you quickly to Ballard to the west and Wallingford and the University District to the east.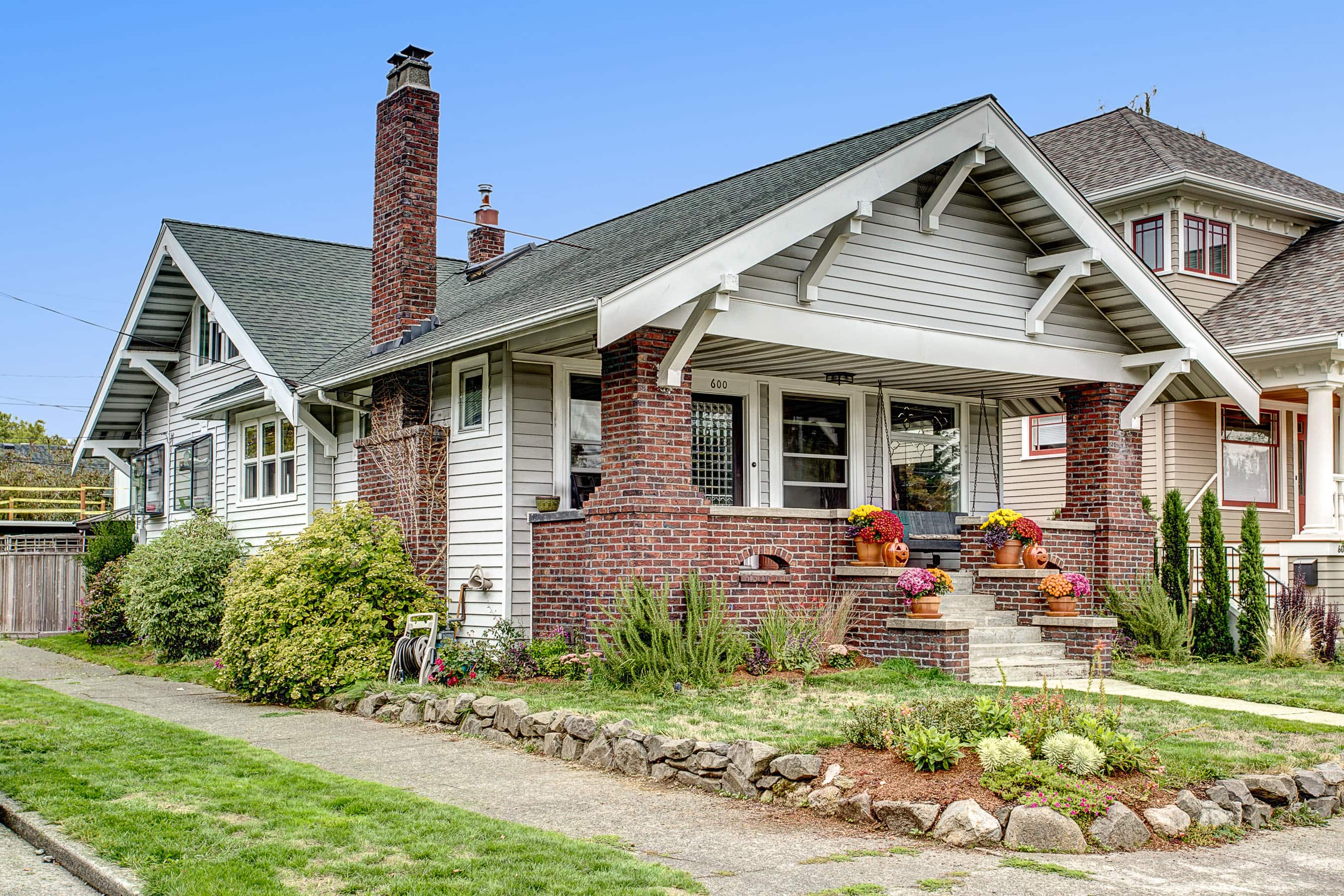 The Critical Nuggets About This Home:
Address: 600 N 47th St
Hood: Fremont
Price: $699,950