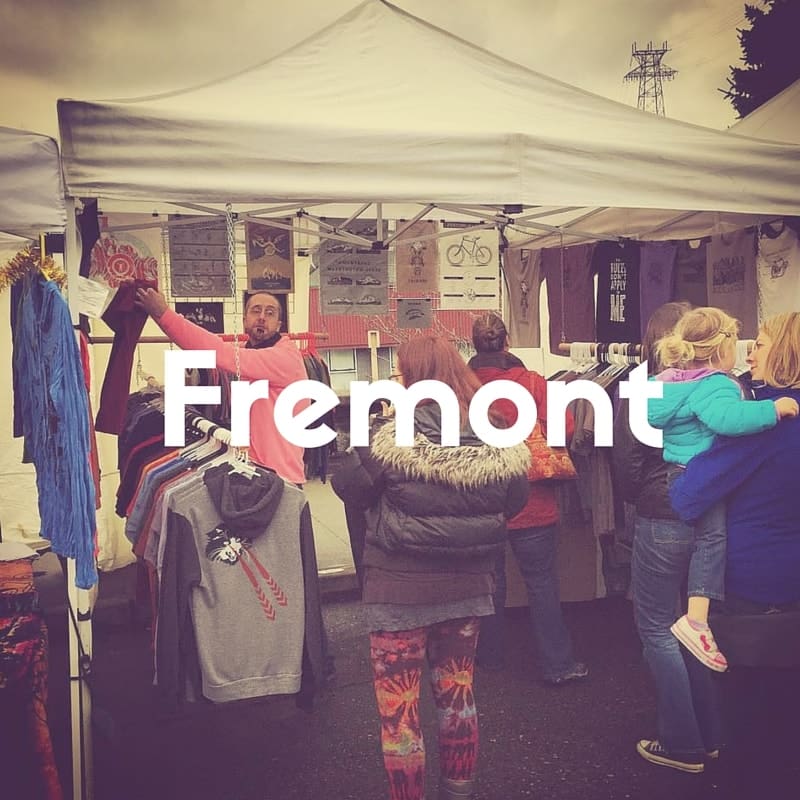 Fremont is known about town as the Center of the Universe. It has historically been the haven for counterculture, bohemian-types and artists. Frankly we have always seen it as a hub of innovation in how to live, be a community, find cool hand crafted items at the Sunday Fremont Market. Hint hint — meet our pals at Cellar Door Mercantile (seen above).
Seattleites can get a little glimpse (or a big ol' eyefull) of just that during the famous Fremont Solstice Parade, known for it's nude cyclists and parade marchers. This hood is central to everything, walkable to just about anything you could possibly ask for and has maintained it's hip vibe!
Live: Go grab a pint and watch the World Cup at George and the Dragon. Your four-legged friends are welcomed at Norm's. Go to watch a game or for trivia and don't worry about leaving your buddy all lonely at home.
Work: Adobe and Google  have found homes in Fremont. Not a techie? Well, you're in luck. Fremont, true to it's moniker, is pretty close to the center of it all. Hop on the 5, 26, 28, 31, 32, 40 for trips downtown, University District and Northgate.
Play: Fremont Abbey Arts is a fantastic hub for all things arts. Catch The Moth Storyslam on the first Thursday of the month, or a fiddle concert or art show. Check out all things arts here at the Fremont Arts Council page, too!
Walk Score: 83
Hood Blog: Fremont Universe