The Plaza Del Sol is one of our favorite buildings on Capitol Hill. We love it for a ton of reasons. The main one being that it is the building you want to live in if you want Capitol Hill views. There has been so much development in the area in the last years that quite a few people have suddenly lost their views. The Seattle Times had a great article about the cost of losing a view. Luckily the way unit 411 is situated you will not lose the spectacular views of the Space Needle, Downtown, and of course the neighborhood below.
Check out the view below of Kim and a couple of Diva Dwellers enjoying these Capitol Hill Views!
Reason 1: Capitol Hill Views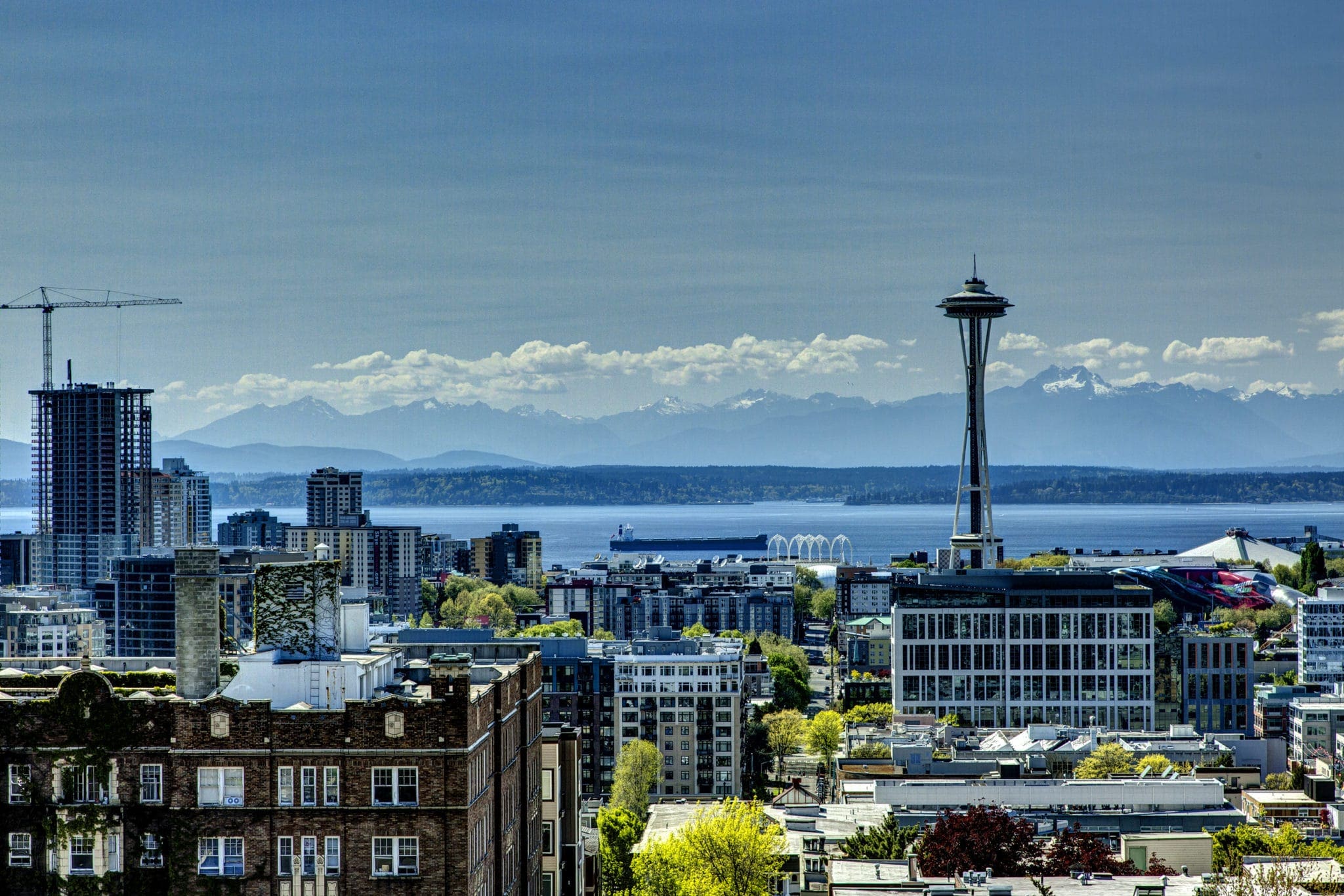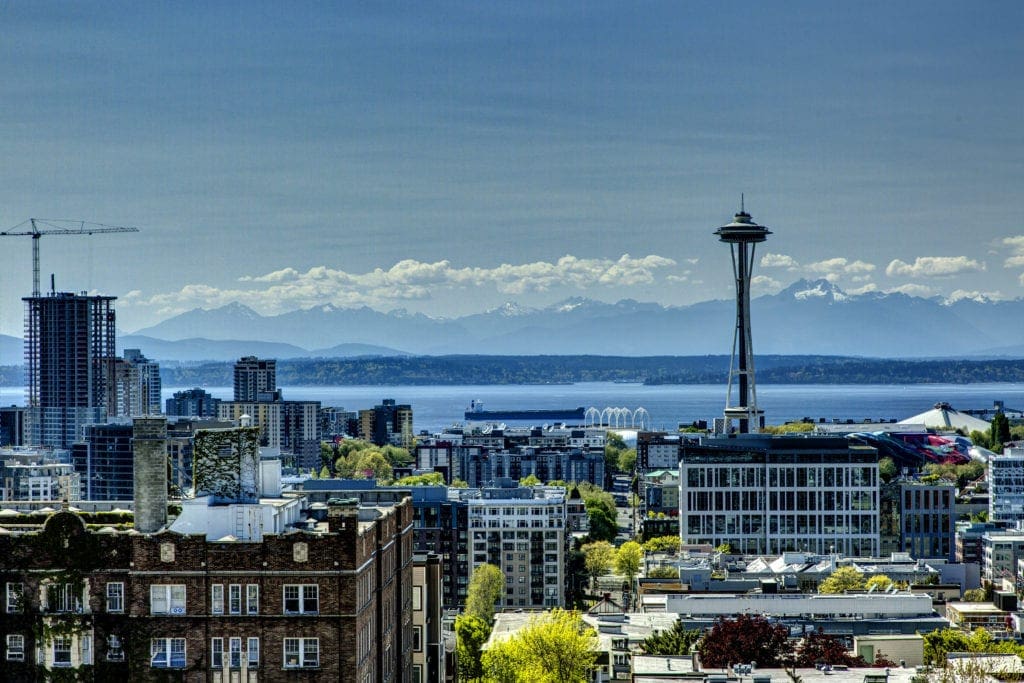 Here in Divaland, we love views. On a cold windy day, you still have the twinkling lights of the city at night. Or experience the gloriousness of summer in Seattle with these western views. This Diva Dwelling has quintessential Capitol Hill views from every room. The living room. The kitchen. The bedroom. Oh and your own private deck. Those Capitol Hill views are not enough?  Head upstairs to the rooftop deck in the north building for more Capitol Hill views!!!!
Reason 2: Capitol Hill Living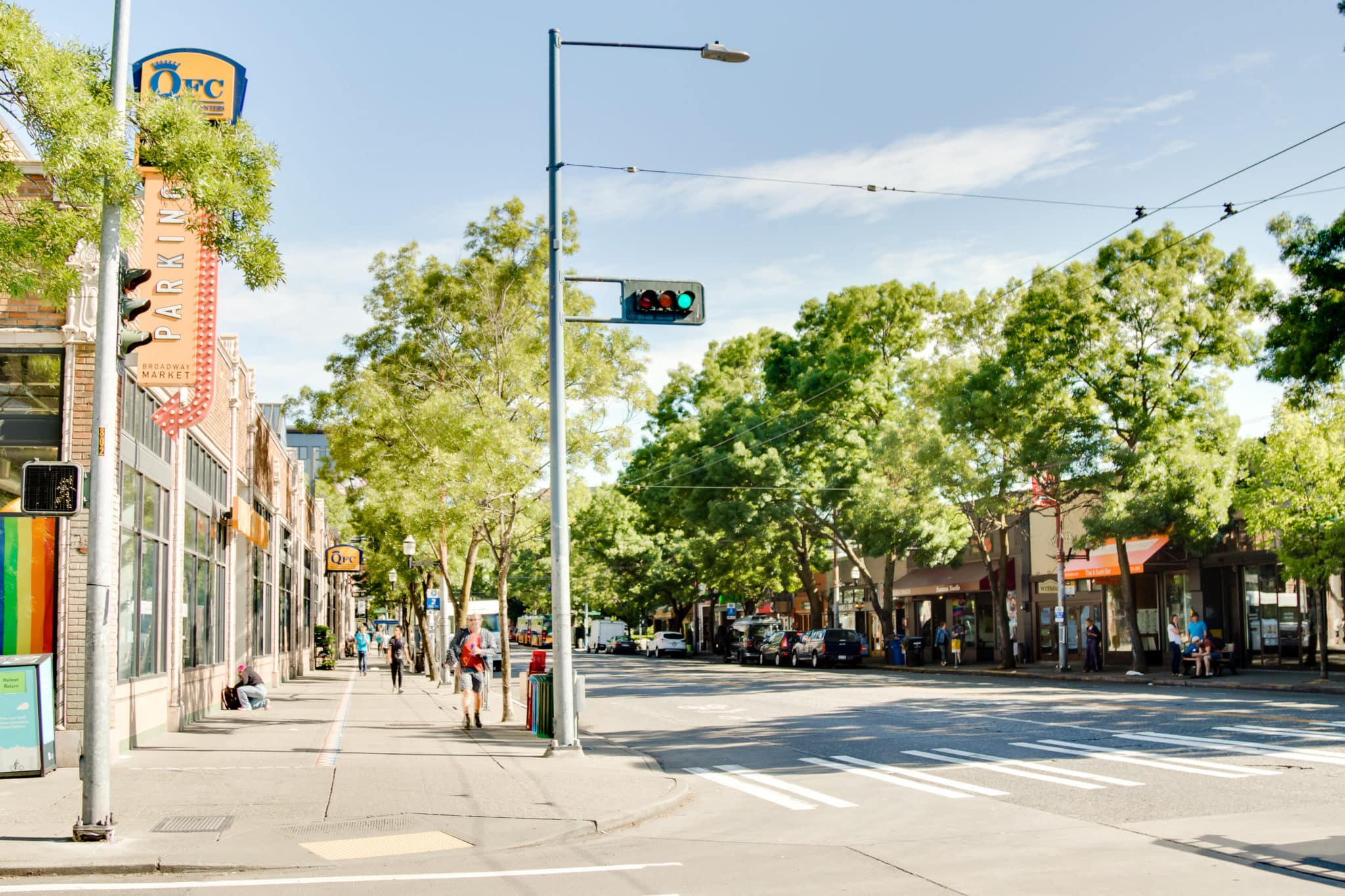 The Manhattan of Seattle, the neighborhood that almost never sleeps. There is a never ending list of day or nighttime events going on. Dining options that run the full gamut of choices, fabulous locations to enjoy brunch or a cocktail. Not to mention, a full breadth of arts and outdoor activities. Century Ballroom offers a bevy of burlesque and dancing. Enjoy some of the best local haunts at Hana, Bluestone and even late night breakfast at Glo's! People watch and enjoy brunch with your besties at Americana, Terra Plata, Poquitos. Or during a walk up around Volunteer Park and thru the Volunteer Park Conservatory. The Plaza Del Sol is 5 minutes from the Link light rail station connecting you to UW or as far South as SeaTac and coming soon Angle Lake. Leave your car parked and enjoy easy walks to First Hill, Downtown or out toward Madison Valley. Capitol Hill is one of the hottest urban hoods to live in and one of our all time favorites.
Reason 3: Open Layout
Entertaining and creating a space as your own are made even easier with an open layout. Never worry about playing host and having to be in the kitchen. With the bar, you can set up drinks and hors d'oeuvres allowing for conversation while you finish any meal prep and not be away from the party. Whether it be an intimate dinner party or a larger gathering, you can set up the space to accommodate everyone – no one will feel like they're left at the kiddie table.
Reason 4: Tons of Built-Ins, Great Kitchen Cabinet Space, and Two Storage Units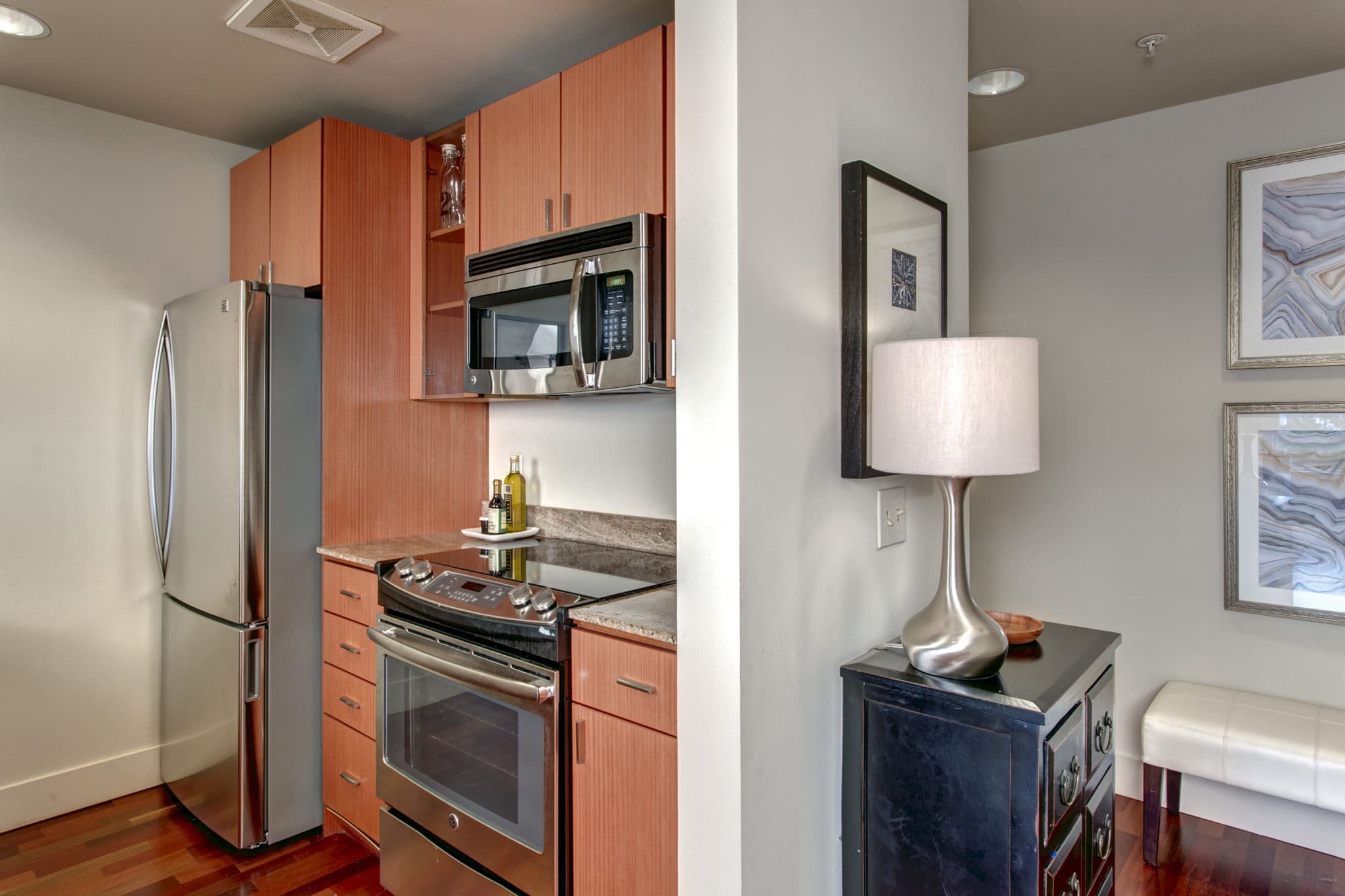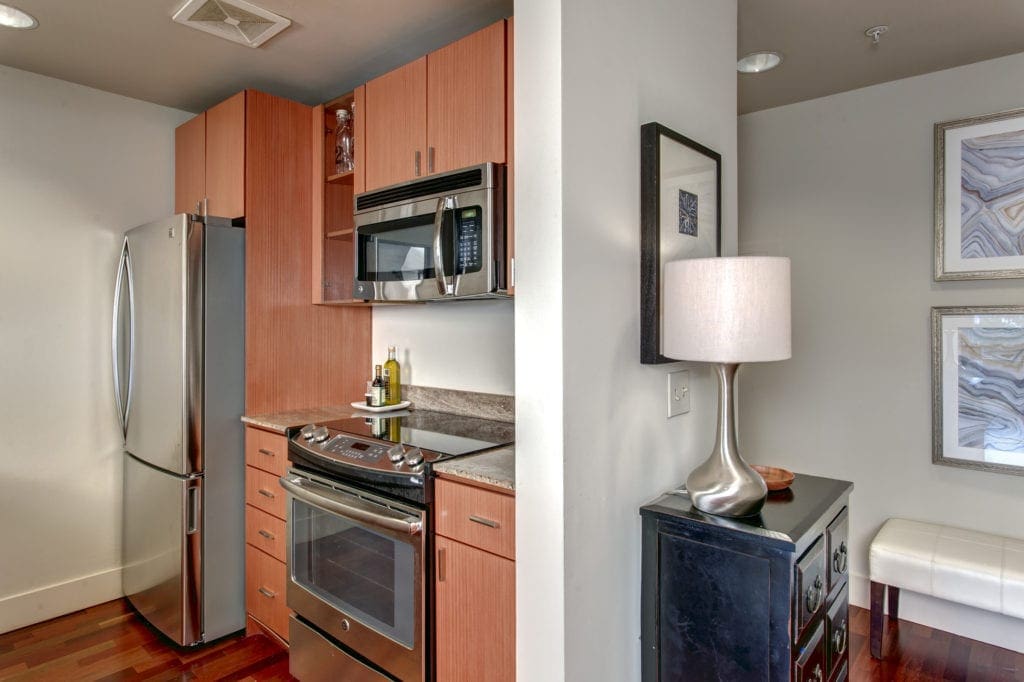 Everyone needs storage, even minimalists. Whether it be for everyday items or seasonal knick knacks. The Plaza Del Sol and this unit have plenty of storage options. First off, there's the unit itself. During the mid-2000's the whole building was converted to condos, stripped down to its bare essentials and brought back better than ever. Adding onto those amazing upgrades are the custom closets in the bedroom and hallway from the Custom Closet Company. Maximizing use of space means everything will have a place. Not to mention, the hallway closet offers an additional configuration that allows for pantry space! Stock up on your goods and rest assured that they will all fit and be ready for use. But wait there's more, living in this building also means that you get two, yes two, storage units located in the north building.
Reason 5: The Plaza Del Sol Is One of the Best Managed Buildings On Capitol Hill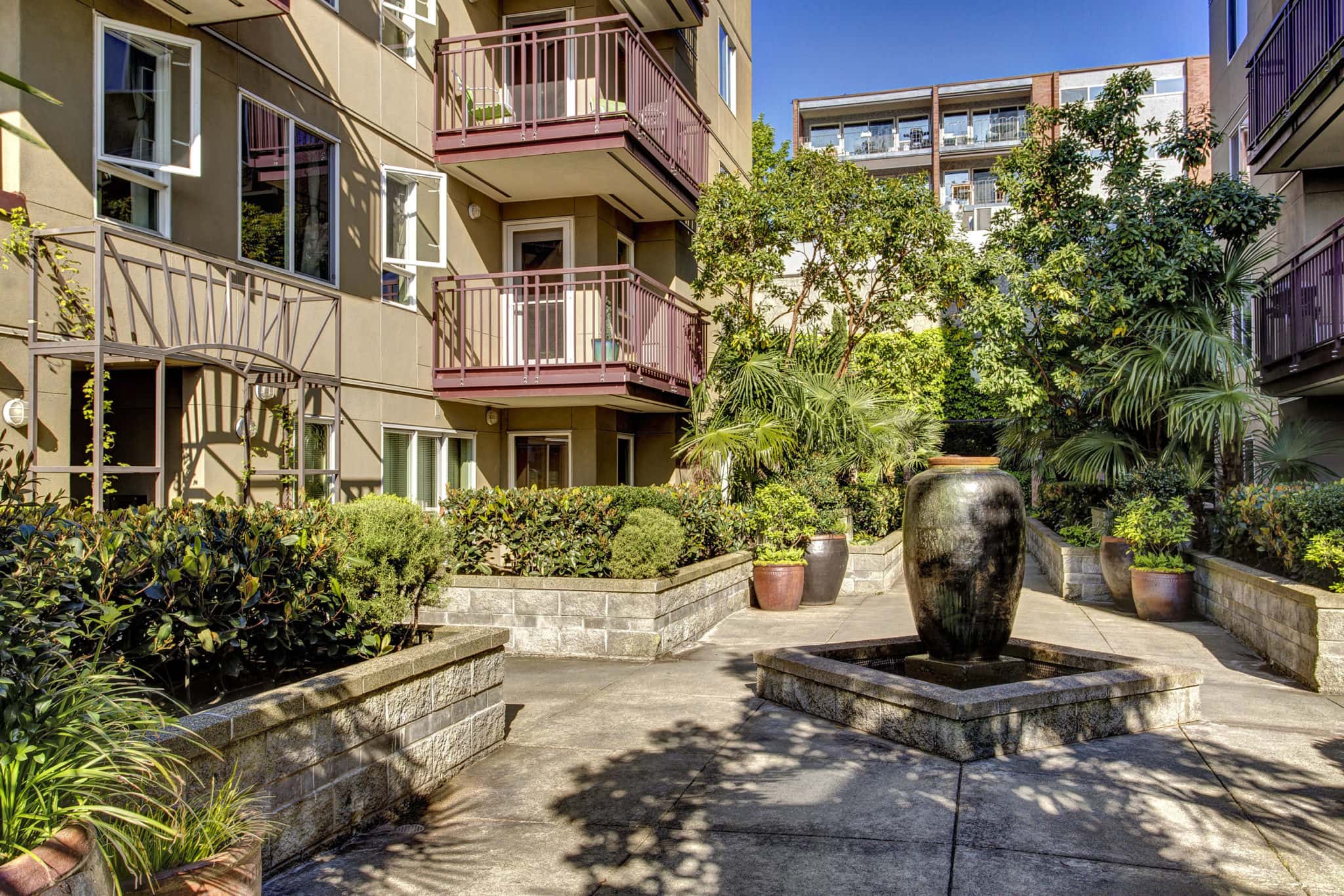 The Plaza Del Sol is one of the best-managed buildings around and a Capitol Hill favorite. Their reserves are way above average for a building of this age. This means that when they need to replace the roof or paint the building it comes out of savings and NOT out of a special assessment (your personal savings). No rental cap (good if you are thinking of turning the home into a rental). The building is also super pet-friendly (no weight limit). Do note this building is also VA approved for loans (very few in Seattle are VA approved). Over 50% owner occupancy. Additionally, their board is active which is fantastic, connected and observant of what needs to be kept up or taken care of means the building as a whole will continue to stand strong and provide the best living for its residents.