Divas Announce | Better Living in Ballard
Ballard. It's walkable, it's affordable, & the views are fantastic. NoMa, just off NW Market, is the perfect condo location in which to live the full Ballard experience. Coffee is across the street. QFC is too. The Ballard Farmers Market happens every Sunday just blocks away. Don't forget all the other street fairs & festivals happening year 'round. Whether you're a brunch person or a cocktail drinker, a chef or a foodie, a walker or a biker, Ballard offers something great for every savvy urbanite. Come see this NoMa condo and experience the Best in Ballard Living.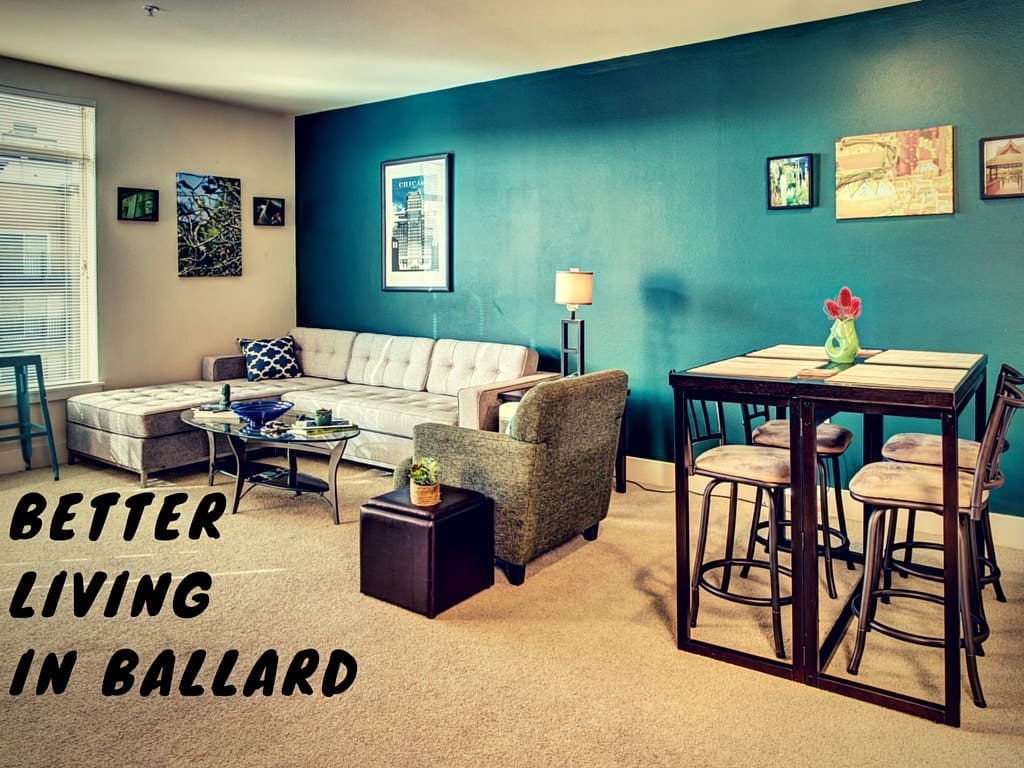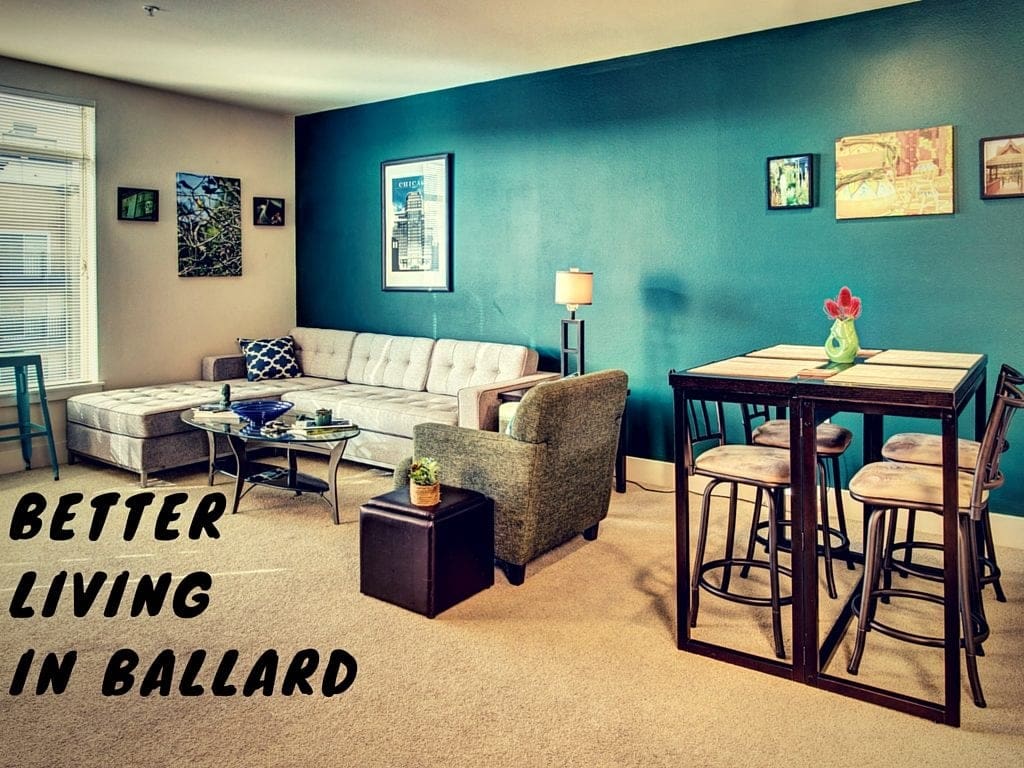 Here Are The Top Five Reasons You Need to Run to this Ballard Condo:
Reason 1: Location – Not only will you be living in Ballard, but you'll be living smack dab in the middle of 'Old Ballard'. Ballard Commons Park and Public Library are a hop, skip and a jump down the block. There are restaurants for everyone's tastes such as Ballard Annex Oyster House, King's Hardware, La Isla and brunch favorite Portage Bay Cafe. Check out Sloop Tavern, Kangaroo & Kiwi Pub or Tractor Tavern if a cocktail is in order. These are all just the 'tip of the iceberg' as the old saying goes. You might be looking up all of these places as you read about them and thinking they're too far – you're wrong! A Walk Score of 97, Bike Score of 81 and Transit Score of 51 mean you can get around as quickly and easily as you wish!
Reason 2: Home Life – Like having your computer NOT in your living room? Well – There's a den for that! Stainless steel appliances in the kitchen with counter and dining space for any style of seating you prefer, maybe even a mix of the two – entertain like a pro. Add your art to the beautifully accented walls in the living and bedrooms, they make everything pop! Looking to get away from sharing a laundry room? Washer and dryer are in unit, right next to your spacious bathroom with awesome storage options.  Speaking of storage, there is a walk-in closet in the bedroom meaning you have space galore. Enjoy morning coffee or sunset cocktail on your very own balcony or even do a little home gardening.
Reason 3: Neighborhood – Being just off NW Market, means you're close to it all while still in the perfect spot for peace and quiet. No worrying about hearing your neighbors here! Ballard plays host to three large scale events every year that are not to be missed. The Ballard Jazz Festival highlights this hood and our amazing artists; quickly growing into an internationally recognized festival every May. Right on it's heels is Syttende Mai (17th of May Celebration) a longstanding tradition celebrating Norwegian heritage that is prominent in Seattle/Ballard. If you're a seafood lover, not only will you be living close to the fishing industry but come July you'll be on cloud 9 when the SeafoodFest happens. This two-day festival features arts, crafts, entertainment and so much seafood you might not be able to try it all. Steeped in history, cultural tradition and amazing businesses of all variety – you'll always have something to do in Ballard!
Reason 4: Resident Extras – Peek-a-boo Seattle/Mt Rainier views await you up on the rooftop deck. You can even garden up there above it all. Both it and the common courtyard area are ready for guests with BBQs and dining tables on hand. On the main level there is meeting room space, lounge/library space and a mini gym space, all available for your use! Maybe you're on the board for a local nonprofit and need some meeting space, no problem! Looking to save on gym fees, perfect! Perhaps you want to host a movie night and want a little more of a theatre experience, look no further! Condo living with more extras than you can shake a stick at!
Reason 5: Urban Adventures – Dining, shopping, nightlife, festivals. What more could you ask for? How about some indoor rock climbing at Stone Gardens Seattle? From beginner to expert level, fun for everyone with lessons available. They even host parties! An urban hike over to the Hiram M. Chittenden Locks is a favorite of locals and tourists alike. Check out the Ballard Locks Fish Ladder during the prime salmon migration months and learn more about them from daily talks and free tours. How about the beach, yes beach. Golden Gardens is perfect for laying out in the summer, playing a pick-up game of volleyball or enjoying a bonfire while taking in gorgeous views. Perfect place to take your pooch on a hike you both will love!
The Critical Nuggets About This Home:
Address: 5650 24th Ave NW
Hood: Ballard
Price: $369,950