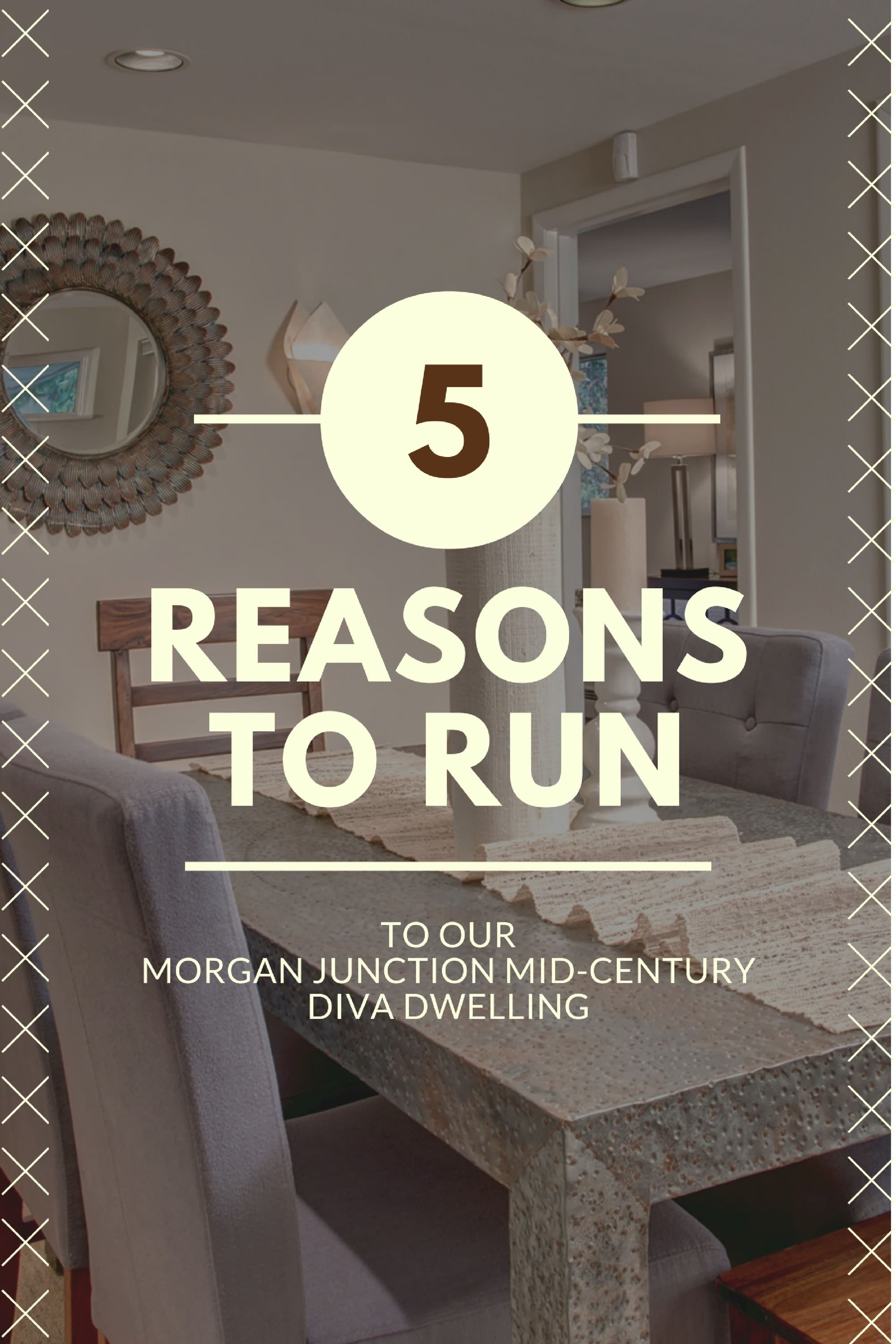 Now Here are "The Top Five Reasons" You Need to Run to this Morgan Junction Mid-Century:
Reason 1: Windows, Windows, Windows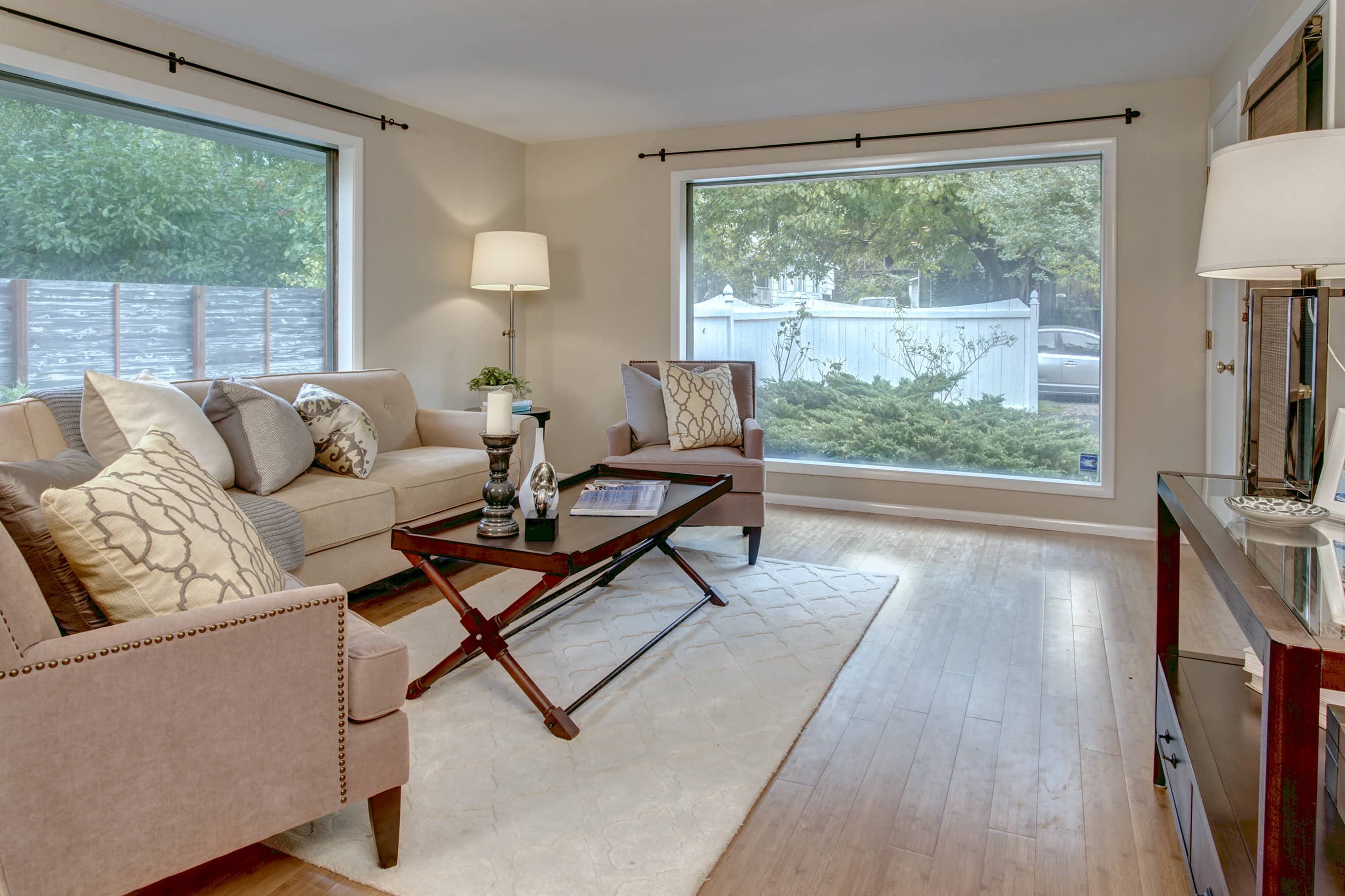 There are so many windows in this house. And not those teeny tiny windows, but big wall encompassing windows. Even on a dreary December day – you will be sitting in your living room, maybe making yourself a cocktail or reading the New Yorker, and you'll be thinking "Wow, even on this dreadful stormy day this house is still so bright and cheery!" Which is exactly what I was thinking while we were taking these awesome photos. #windstorm2016
Reason 2: Privacy for Days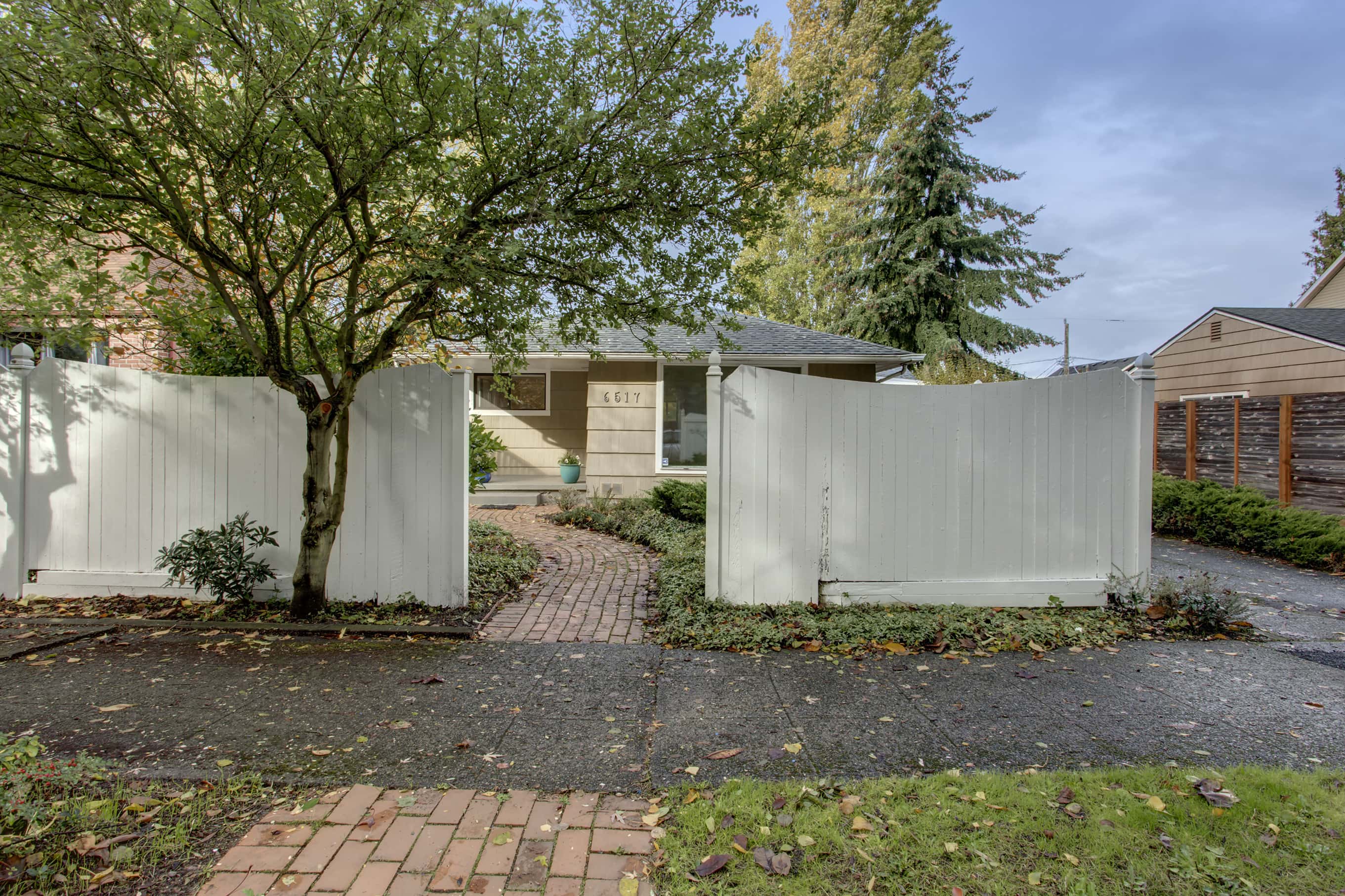 Getting light AND privacy is rarely possible. With light being often the hottest commodity a house can offer in this city, most folks think the bigger the better when it comes to windows. At the same time, nobody wants to live in a fishbowl with your neighbors or passing strangers all up in your business. With this home, you get both the giant windows and great privacy! Plus, just add a couple of front gates and you have a secure front yard for all the little ones in your life – furry and not so furry.
Reason 3: That Backyard
Urban life can be a mixed bag sometimes. You are either giving up convenience for some space and some quiet or planting yourself in the middle of it all and getting a little patch or grass or gravel. Want both a killer yard and walkability? With this home – you can have both! (Hmm deja vu – this sounds familiar…) Modern conveniences of life are just minutes away and you still can enjoy this fabulous yard. Space to frolic, space to garden, space to play, space to party, just lots of space! Fenced, private and summertime ready. Yes – I know summer is many months away but when it get's here – you'll be ready. Till then you can BBQ your Thanksgiving turkey…
Reason 4: And That Awesome Deck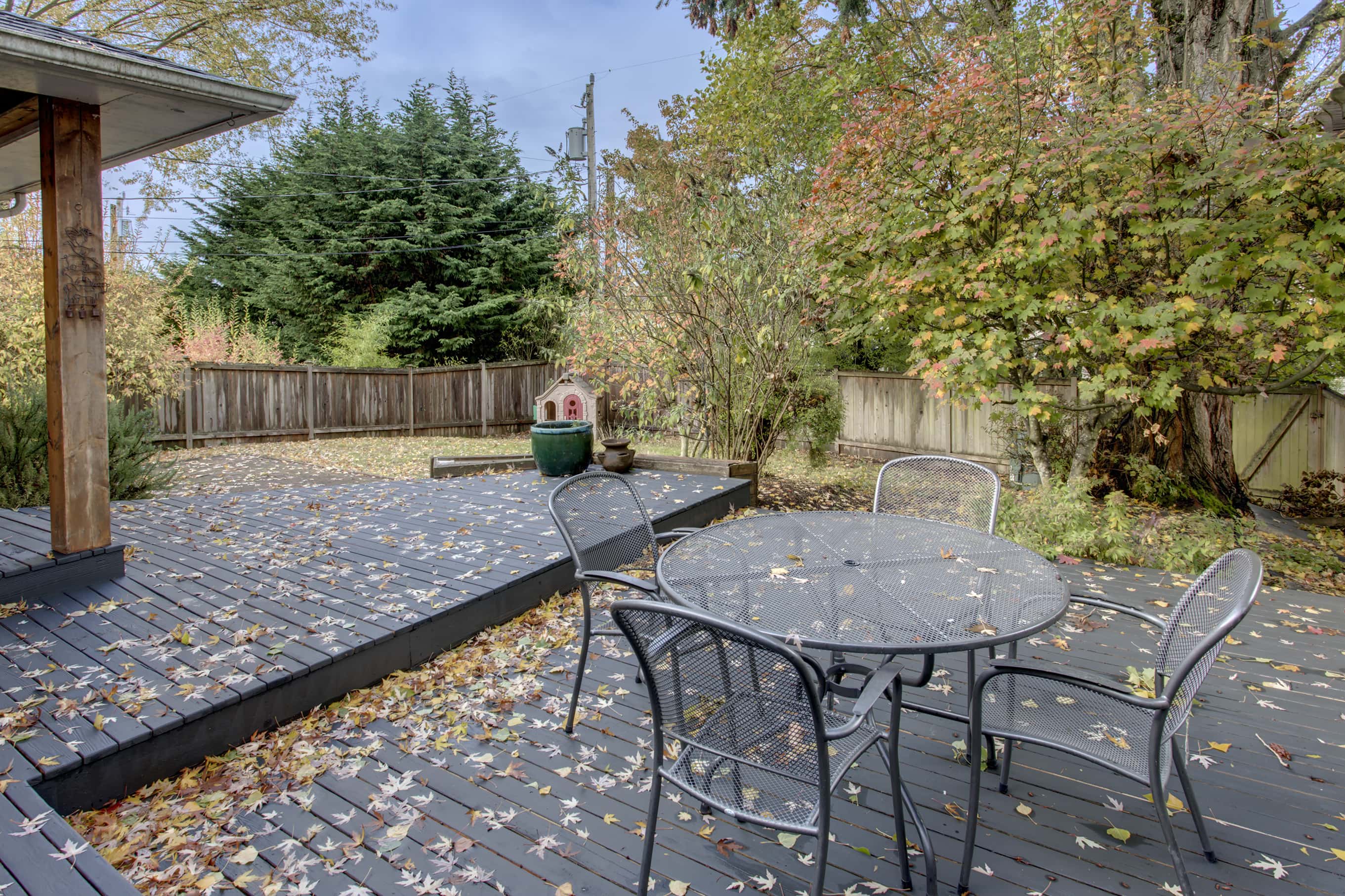 On this awesome deck. Not only can you BBQ a turkey  – you could host an entire Thanksgiving dinner on this deck. (You might need a canopy and a few heat lamps but so what, it's Seattle!) With this great open flow from the inside to the outside – entertaining is so easy in this house. On those sunny not too chilly days, you can relax with your morning brew on this lovely deck and watch the fall leaves float down from the tree tops. Or grab a blanket and cuddle up with your honey and a late afternoon hot toddy to grab the last afternoon rays. However you spend your outdoor time, you will enjoy spending it on this fabulous deck!
Reason 5: Morgan Junction – Just Around the Corner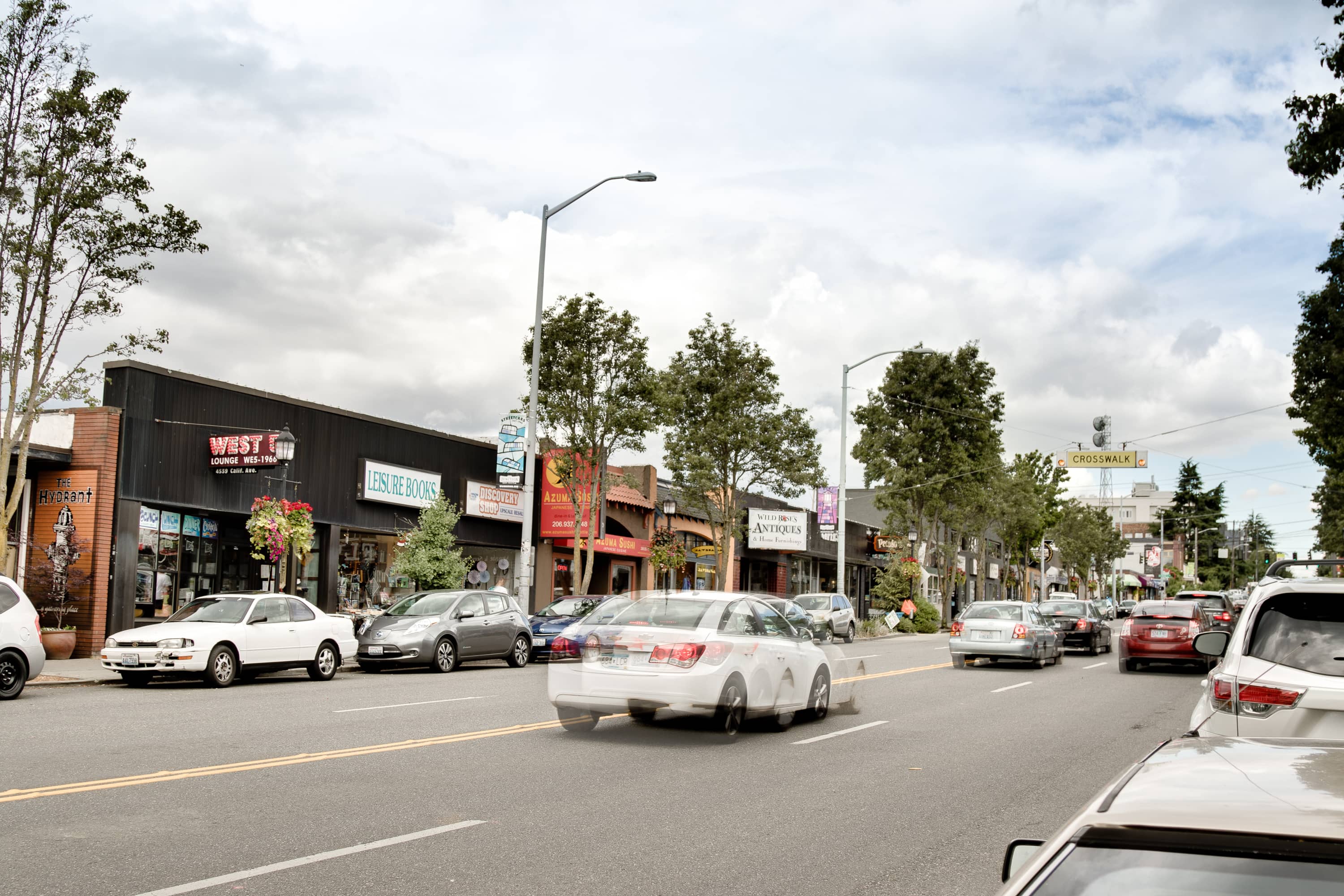 Morgan Junction might be the lesser known of the West Seattle "Junctions" but what it has to offer is pretty fantastic. Just around the corner near California and Fauntleroy there is the neighborhood famous Thriftway market, which will satisfy all of your grocery needs. You will also find Starbucks Coffee, Zeeks Pizza, The Bridge, which offers beer, pub grub and shuffleboard, Peel & Press, which offers pizza and cocktails, Harry's Chicken Joint, Caffe Ladro and the list goes on and on. Just a little further down the way, you can take in the beauty of Lincoln Park with its miles of trails and stunning Sound views. This park is also known for being home to Coleman Pool, Seattle's heated outdoor saltwater swimming pool which is open from May to September.  When you are feeling the need to get out of dodge just jump on the RapidRide C line and go all the way to downtown Seattle for a change of scenery. But there is so much this hood and West Seattle has to offer – you might never leave!
The Critical Nuggets About This Home: