The 2017 Voting Guide for Divaland
This is going to be a hefty piece. And we know some of our dearest and most loving clients and friends will disagree with some of our choices. And that is the beauty of democracy. The only real thing that we care about is that you take some time this weekend and vote.
The Mayors Race
We saw nearly two dozen primary mayoral candidates vie to lead Seattle at this pivotal time. Divaland readers know that our final candidates, Jenny Durkan and Cary Moon, answered pressing questions for us during the primary and attended our big summer party, the Divas Take America Drag Carnival.
You can review Durkan's and Moon's responses, which clarified where the candidates stand on key issues (or evade them). The debates have clarified this further. Meanwhile, their campaigns have shown very different leadership styles between them.
The Divas Are Supporting Cary Moon for Mayor of Seattle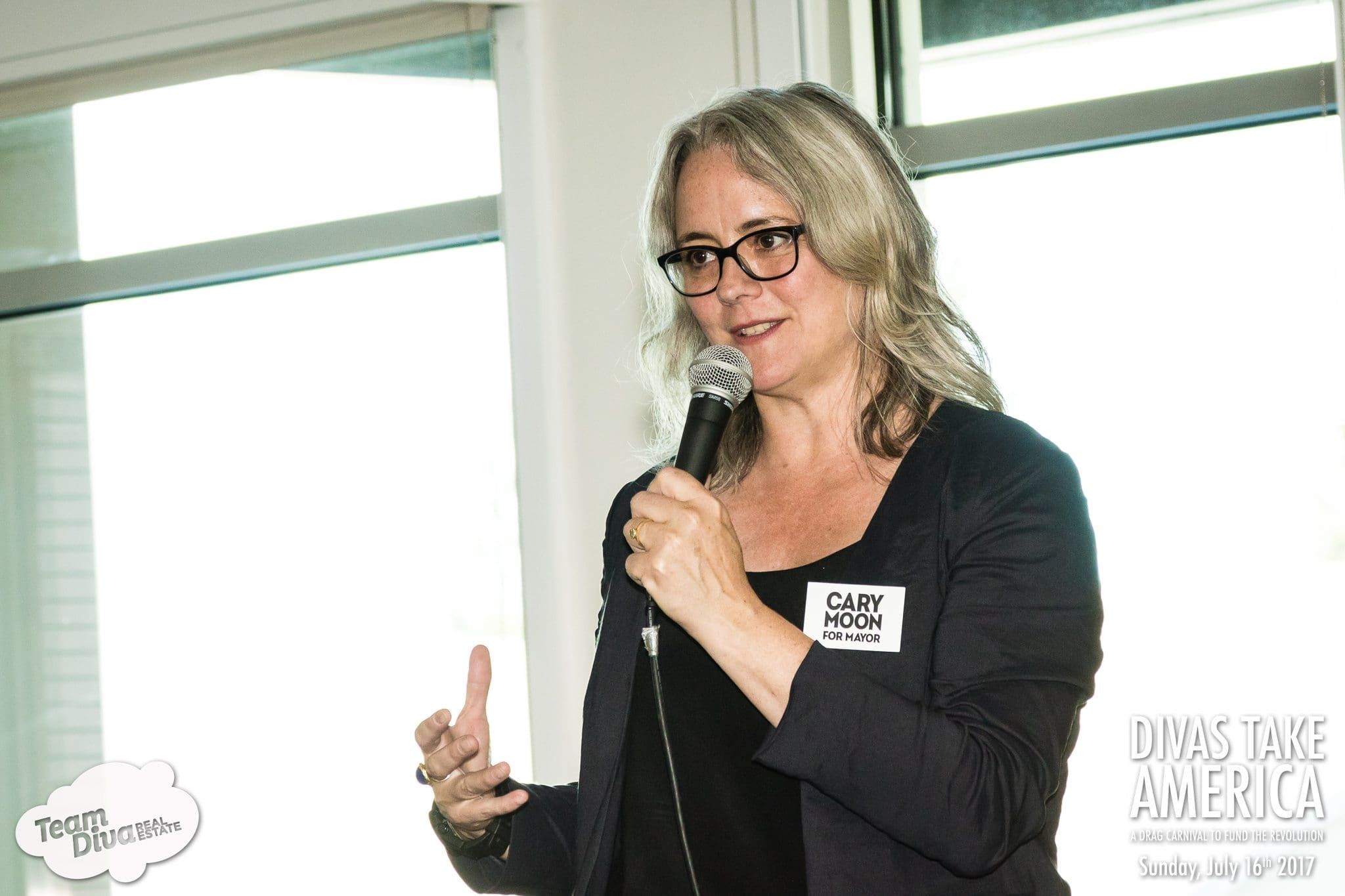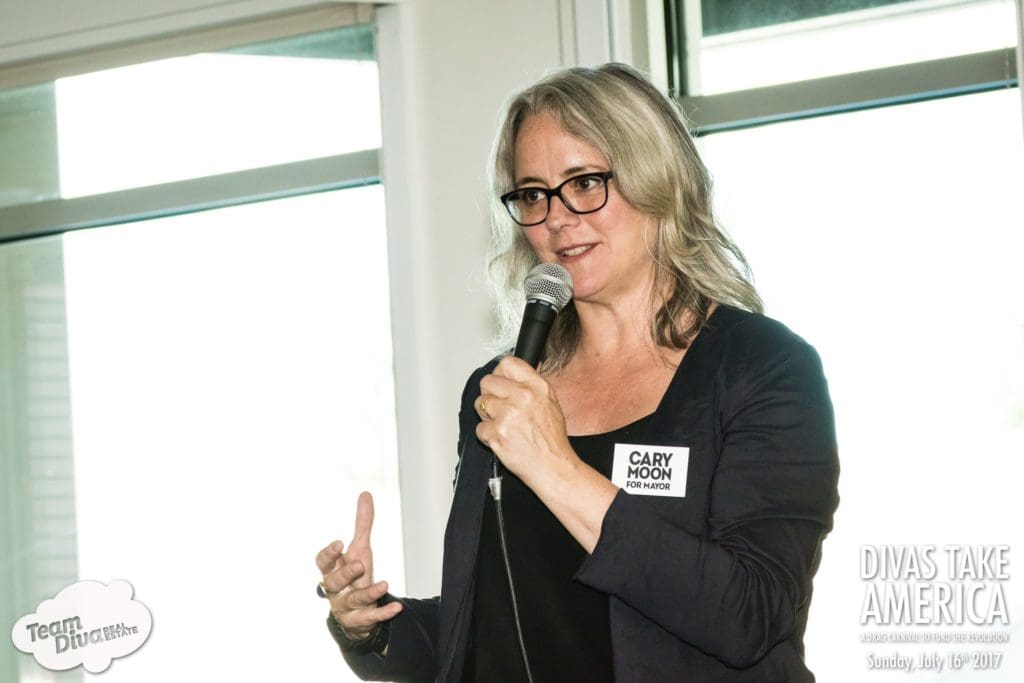 The Divas are proud to support Cary Moon for the Mayor of Seattle. In the beginning, we thought we would be on Team Jenny, but as the campaign rolled on it became abundantly apparent that Jenny has minimal policy experience and is going to be hiring former Mayor Murray's cohorts. Mayor Murray's policies were a failed attempt to correct some serious issues in our city. Why go down that road again?
Early in the campaign, we had the opportunity to meet Cary and her husband at our Diva Dweller's house. Kim and I were just finishing up working with WPD on education funding in Olympia and were very well versed in the trying dynamics of our upside-down tax code. We had the opportunity to ask Cary point blank how she was going to implement these amazing and future-forward ideas in our current environment.
Persuade the persuadables. Cary Moon
Persuade the Persuadables is the answer! And sure enough, Cary has received the endorsements of some very smart women in Olympia who are our next leaders in our state. She has the connections she needs to create the next generation city. And we need to do right by her and get out and vote.
Here is why we believe Cary is the right person for our city right now. 
Homelessness: Moon wants to stop sweeps of encampments, citing both fiscal and human costs; Durkan wants to continue sweeps of unauthorized camps, insisting that it is actually to their benefit to be moved by force. Moon would support legislation guaranteeing housing; Durkan would not, but nonetheless states that it is a human right. Our city is a disgrace and we need radical action on homelessness. Persuade the persuadables. 
Taxes: Moon wants a tax on capital gains and corporations; Durkan says Seattle should not act without Olympia's approval. Right now the bulk of taxes are being carried by homeowners and car tabs. Everyone we know is pissed that the average worker in Seattle is carrying the tax burden for the region and the state. We are the economic force of the state. Why not force Olympia to act in a more reasonable manner to their biggest and economic engine city? Persuade the persuadables. 
Density and Housing Affordability: Moon believes that density should be allowed throughout the city, not just in neighborhoods already experiencing gentrification. Durkan would not support a "one-size-fits-all" approach. (We take this to mean that she would not support increasing height limits and allow townhomes in affluent neighborhoods.) It is the time we acted like a real city and started the process of making density and design policy that doesn't just impact poorer southend neighborhoods. Persuade the persuadables. 
Police Reform: Both candidates agree that there is more work to be done regarding police reform. Moon emphasizes the importance of the Community Police Commission (CPC), whose formation the police guild has resisted and tried to undermine, rather than a top-down approach. But Durkan is satisfied putting her faith in the current chief, Kathleen O'Toole. The same person who is still in power after the Charleena Chavon Lyles' shooting in North Seattle. Persuade the persuadables. 
So where do we stand?
We endorse…Cary Moon Moon!
From day one, Moon has laid out thorough frameworks for positive change in the city that shares the burden of creating density and affordability. Durkan's answers have been broad and non-committal, full of rhetoric, but reactionary in policy. Even her website is more focused on fundraising than putting forth a platform. Moon has been accused of being idealistic.
Frankly bold ideas are what creates lasting change.
And last but not least. Cary Moon spent the entire day at Divas Take America talking to our Diva Dwellers. She took time to connect one on one with as many people as possible.
Jenny popped in and did not make an effort to connect with anyone at the event. And yes we had an akward mic grab as well. At the time we thought it was a one-time incident.
Mayor's Are Community Leaders – Not Mic Grabbers
On a pettier note, Durkan has the bad habit of grabbing the mic from other people. Specifically, other women. She did it at a debate with the moderator. She even grabbed the mic from Kim at Divas Take America. At the time we thought it was weird anti-social behavior. But now we can see this is a pattern…..
Get out and Vote For Cary Moon
Moon seeks to create a city where we have civic pride and demand human rights for ourselves, even if that means dissenting against power. Isn't that especially important now that Trump is in power? She is not interested in short-term solutions for our housing and infrastructure problems. She's a planner. She's in it for the long-haul.
Moon is a policy wonk, not a winner-take-all prosecutor. She speaks to a need for intersectional justice and is committed to supporting all of Seattle, not just the wealthy and powerful. This is the approach that we need to be stronger, more sustainable, and collectively resist Trumpism.
We fully endorse Moon for Mayor!
City Council: Position 8 and 9
Positions 8 and 9 of the city council became citywide seats a few years back. Long-time council member Tim Burgess fought off affordable housing activist Jon Grant to keep his spot in Position 8 for one last term. Burgess is now retiring, and it's Grant again versus Teresa Mosqueda.


Both are progressive candidates: Gonzalez is backed by labor unions, every Democratic Party group in the city, and dozens of elected officials, including U.S. Rep. Pramila Jayapal; Grant is backed by socialist groups, such as the Socialist Alternative group, of which Councilmember Kshama Sawant is a leader.
Mosqueda and Grant both want more affordable housing, and Grant wants to demand more affordable units from developers. He worked a lot with the city as the current HALA (Housing Affordability and Livability Agenda), which has been seen as a first step. (But no one seems to happy with it.) Mosqueda has been more focused on healthcare in her work as an advocate, and has been laying foundations to work with Olympia.


Meanwhile, Lorena Gonzalez is the incumbent running for position 9. Her challenger, Pat Murakami, is a business owner and community advocate from the Mount Baker neighborhood. Murakami is running on a campaign of fiscal responsibility, and she wants to form a citizen's commission to review the city's budget.
We endorse…Teresa Mosqueda and Lorena Gonzalez
We are confident in Mosqueda's comprehensive and earnest approach. That's why she has our vote. The same is true of Lorena Gonzalez, who has already been a strong advocate for social justice. Murakami is right that we need to closely examine spending, not just keep raising taxes. Gonzalez is aware of this, too, despite being painted as part of a profligate city council. We think that she deserves another term to work with the council on budgetary issues, among other things.
King County Executive: Voting Dow Again
Dow Constantine's push for a new youth jail has taken him off many Seattle progressives' Christmas card lists, especially in south Seattle. However, his opponent in the King County Executive race, Bill Hirt, is clueless about every issue save one: He does not want Light Rail to connect with the east side. We get it, dude. Seattle is REEEEALLY SCARY. OOOOOooooOOOoooo!
Constantine has room for improvement and Seattle is scary in all of the right ways. Have you seen all of those pumpkins and Halloween decorations?
The School Board: Districts IV, V, and VII
All of you in Divaland know that we are PASSIONATE about education. So are our endorsed candidates, Eden Mack for District IV, Zachary DeWolf for District V, and Betty Patu for District VII.
Mack has been endorsed by the main local print media and the King County Dems, and she's part of Washington's Paramount Duty, our favorite grassroots education activist group. DeWolf is Director of Communications and Education at the Pride Foundation and has enjoyed a similar array of endorsements. Incumbent Patu has been working for Seattle Public Schools for over 30 years, and her insider knowledge is vital.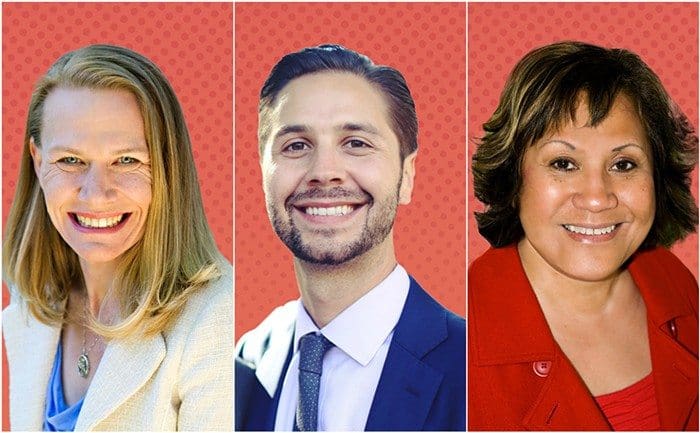 It is worth noting that we are fans of Patu's challenger, Chelsea Byers, for her great energy and want to integrate more STEM education methods in our schools. However, we are concerned about her views on charter schools, which we feel divert attention and funding from our public schools. The possibilities for abuse are rife, especially when Betsy DeVos is pushing hard nationally for a voucher system (to further the "kingdom of God"…creep show).
Team Diva's priority is to fix our current schools and find ways within the public school system to accommodate all students. Diverting focus and funding to charter schools is counterproductive.
Port of Seattle: Districts 1, 3 and 4
Our ports commission is CRITICAL to Seattle's economy, and the way it's run has national and international impact. Three of five commissioners seats are up for grabs, including one without an incumbent.
We'll start with District 4, because, like all the other races without incumbents, it was a crowded primary. We endorse Preeti Shridhar, who has worked for the cities of Seattle and Renton for 25 years and has a strong record of support for environmental causes.
The other candidate, Peter Steinbrueck, may be a familiar face to some. He was on Seattle city council for 11 years and has policy experience. However, his most compelling proposition is adding a people-mover to connect light-rail and the terminals at SeaTac Airport. The rest, ironically, does not really move us. Vote Preeti!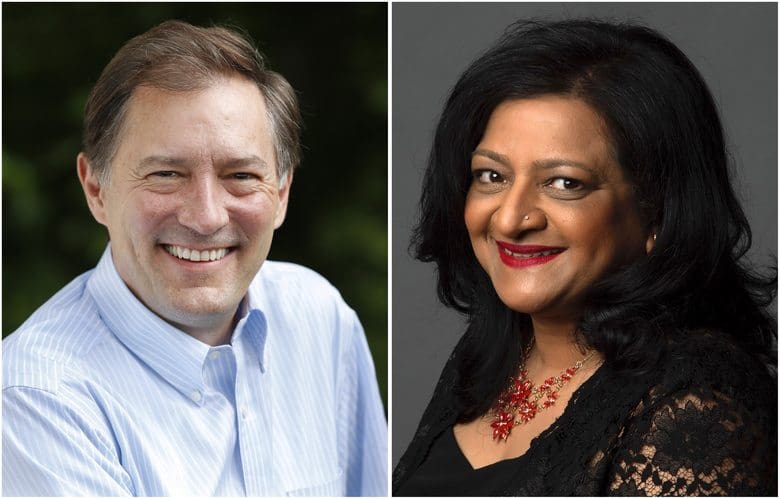 For District 1, we endorse Ryan Calkins over incumbent John Creighton, as Calkins shows a particular commitment to making the port's dealings transparent and accountable.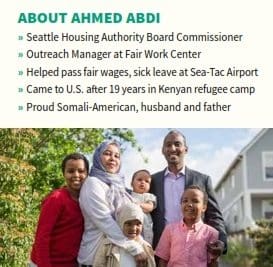 For District 3, we endorse Ahmed Abdi over incumbent Stephanie Bowman. Abdi came to Seattle as a refugee from Somalia, and he has some strong words for how the commission has been run in recent years:
Port Commissioners fought against providing paid sick leave, job protections and a $15 minimum wage for thousands of airport workers. They voted to let the Shell Oil drilling platform into our beautiful Puget Sound. They don't think twice about replacing family wage union jobs with interns or looking the other way when Port staff and the CEO don't follow the rules.
These are not King County's or America's values.
Nailed it. Vote Abdi.
City Attorney: We Endorse Pete Holmes
Both candidates for Seattle City Attorney are progressive, and incumbent Pete Holmes has a track record of eight years. Challenger Scott Lindsay makes the case that Holmes is partly to blame for Seattle's high property crime rate (highest in the nation now). We're not convinced.
Lindsay points out that homelessness and addiction are recurring factors with most repeat offenders. Holmes seems well aware, but the office of City Attorney can only do so much without the support of the Mayor, the Council, and even Olympia. We are happy with the job that Holmes is doing. We also hope that Lindsay continues his activism with the city and beyond, regardless of the outcome.
Court of Appeals: We Endorse Michael Spearman and David Mann
David Mann practiced environmental and land use law before being appointed by Jay Inslee. He's unopposed, making this an easy choice, but one worth supporting.
Michael Spearman has been serving on the court of appeals since 2010. He has been committed to improving the entire justice system throughout his judiciary career. We will be voting to retain him this term. His challenger, lawyer Nathan Choi, might be a fine judge one day, but we want Spearman.
King County Prop 1 Levy Lid Lift: Approve!
We KNOW. Another slight tax increase…but only very slightly. This proposition replaces an expiring levy that supports health and human services for veterans, servicemembers, and their families, seniors and their caregivers and vulnerable populations. Yes on Prop 1! More info at the Progressive Voter's Guide.

---
The Elections in Other Districts
This is a critical election for our entire state, not just Seattle. There is a bloc of legislators in Olympia that couch themselves as anti-tax, but this isn't entirely accurate. The revenue has to come from somewhere, and so we rely on property and sales taxes, which in turn has led Washington to be listed as THE MOST regressive tax system in the country.
The long debate about funding our schools has made all of this very clear. Equitable schooling is related to equitable taxation, and we have neither. This election is an opportunity to flip some seats and help our state move forward to create a more progressive tax structure.
If you live in the districts below and are tired of being drained by levies and a high sales tax, make sure you vote! (And if you have friends in these districts, tell them the same!)
Senate Races:
The 45th district is pivotal if we want to protect Washington State from Trump's cronies. Please give your time, money, and do what we can to win back the Senate.
45th District: Vote Manka Dhingra
31st District: Vote Michelle Rylands
48th District: Vote Patty Kuderer
37th District: Vote Rebecca Saldana
House Race
48th District: Vote Vandana Slatter