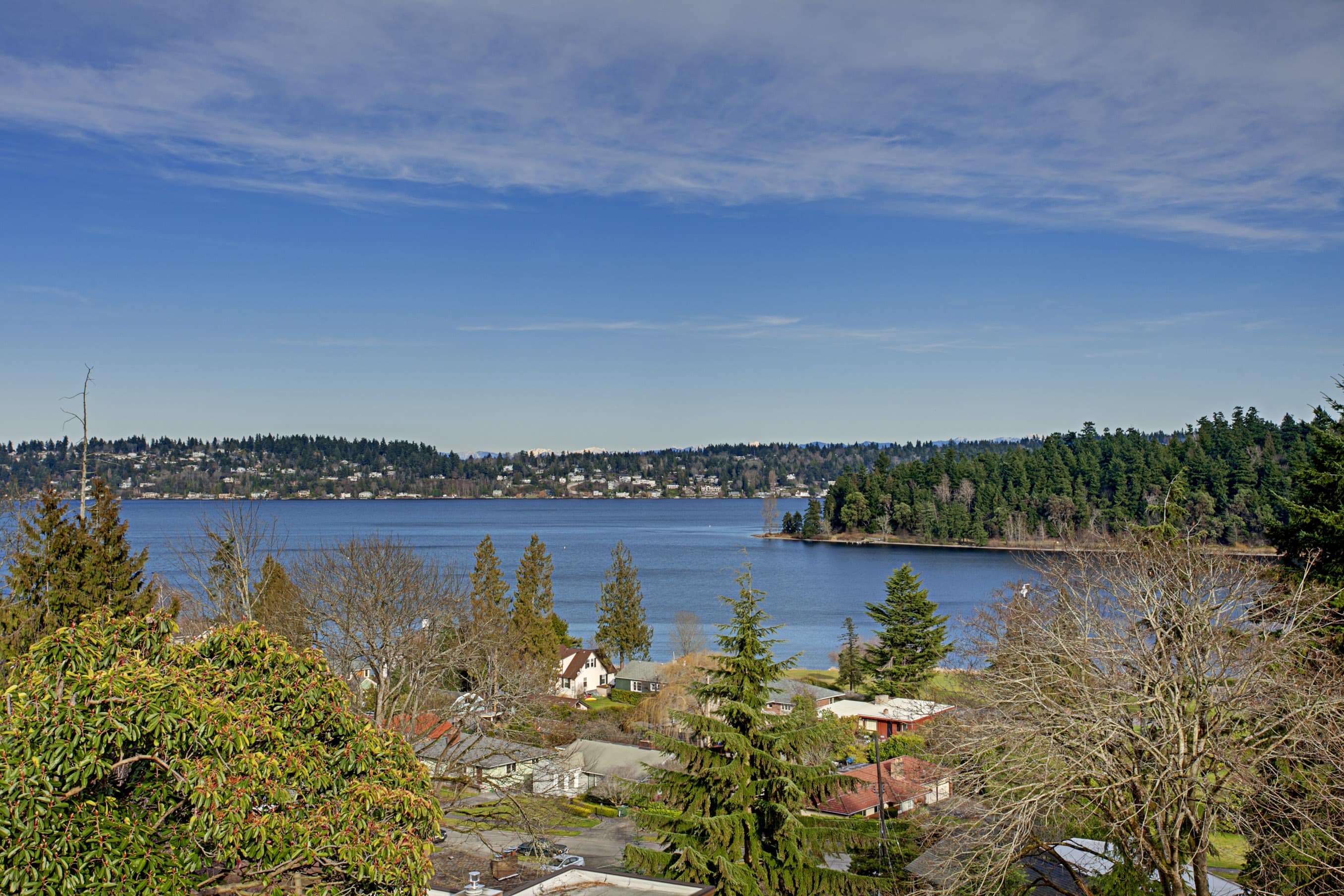 The Seward Park neighborhood is not only home to several Divas, but it is also a haven for custom built mid-century homes with stunning views of the Cascades and Lake Washington. Step out your door, take a walk through Seward Park and enjoy soaring eagles and old growth forests.  This neighborhood is known for its rich cultural diversity with people from all over the world. The little village of Seward Park has grown up in the past several years. Think of it as a sleepier version of Columbia City, hosting PCC Market, Caffe Vita and a couple other eateries. One of the best things is truly enjoying living someplace in the northwest where many different cultures live right next store to each other in harmony. The neighbors in Seward Park make you feel like you are living in a small town but obviously in a rich, culturally and economically diverse urban setting.
Here are the top ten things Team Diva likes to do in Seward Park:
Walking the hills of the neighborhood and checking out the custom-built, view, mid-century homes perched over Lake Washington.
Dining at Pizzutos with its family service, checkered table clothes and the most amazing Roquefort salad dressing.
Watching the eagles dive into Lake Washington and searching for the oldest living tree in Seattle in the heart of Seward Park.
Rocking out to the sounds of CaffeVita while sipping whatever they are French pressing!
Nibbling tater tots while eating burgers at Bent Burgers.
Sneaking down to Martha Washington park during the summer to picnic and swim on those hot days.
Checking out the amazing homes on Pritchard Island and checking out the new urban garden managed by the City of Seattle.
Enjoying our neighbors walking the neighborhood on Friday evenings and Saturday mornings to Temple.
Sampling Flying Squirrel's newest gourmet pizza creation.
Hanging out at Chez Diva in the south section of Seward Park.
This wonderful part of town is accessible, full of culture and top notch establishments, but thrusts you into nature and solitude when you need it. A little bit of everything, Divas Kim and Chavi love living in this diverse and beautiful part of town known as Seward Park, and know you will, too.