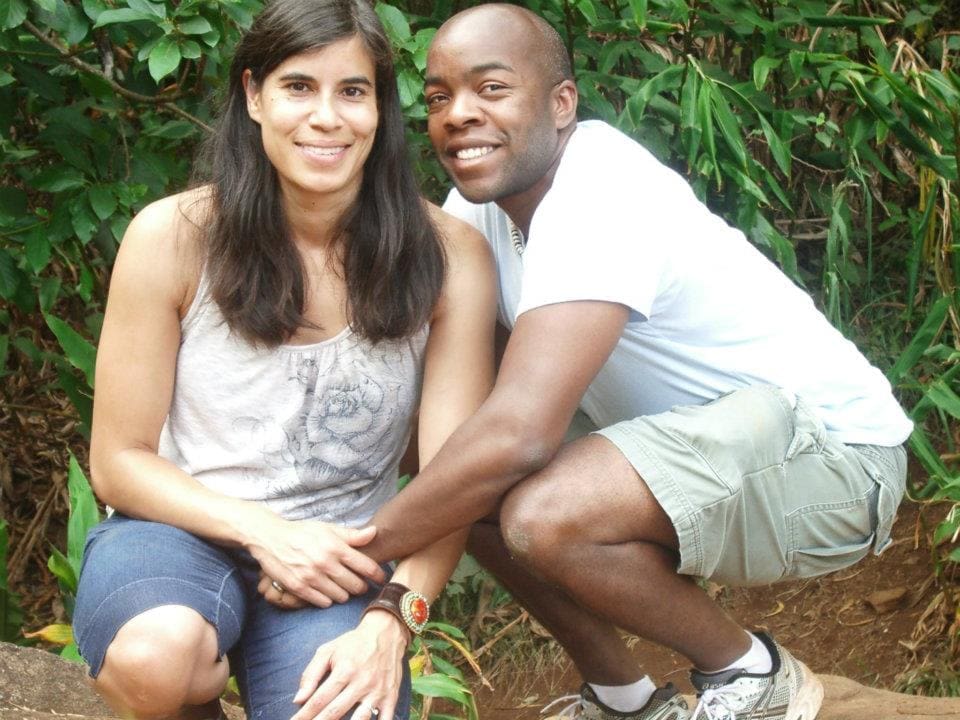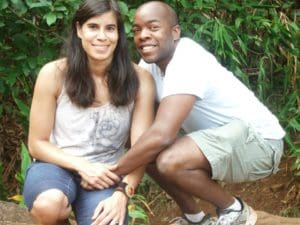 Isaak and Rassamee are in the original Diva Dweller fan club. In many respects when we are asked what our typical Diva Dweller looks like we think of our pals – super smart, financially savvy, strong support for marriage equality, love to socialize with our Dwellers, refer us so many awesome people turned Diva Dwellers, and so much more. Team Diva Real Estate is forever grateful to Isaak and Rassamee as they were the first kids to leave us a review on Yelp. Isaak and Rassamee sparked a Seattle Divas revolution without even knowing about it. This year alone close to 40% of our business as a result of the fabulous reviews we have on Yelp. And all of this was really started by Isaak and Rassamee who inspired us to be on Yelp. Which is now a critical component of our success.
Kim and I are even more lucky to include Isaak and Rassamee in our inner social circle of pals. One of my favorite memories of our pals is the Christmas of 2008 when we were all snowed in our homes and the kids made the trek to Chez Diva for Christmas fun. Or when Rassamee made Raja a pie that he barely touched but the rest of us devoured it like feasters at Thanksgiving. Or the time Isaak and Rassamee were one of the few people to join us at the Bear Broadway house holiday party where the all of guests wore Christmas sweaters (in a non-ironic way) and drank hot chocolate made out of sweetened condensed milk. We hovered in the corner and plotted our escape from the party. Now the kids now live in Oakland, CA but are still Diva Dwellers in our hearts!
Here is Isaak and Rassamee's Diva Dweller Story
How did you meet the Divas? Kim was screened by Rassamee's dad's real estate agent down in Pierce County and connected us. We hit it off right away. Kim was savvy and smart and we love that! We met Chavi soon after and knew we had met an amazing power couple. Our friendship soon deepened to the point that when we were relocating to Oakland, CA, Rassamee became a Diva roommate for 4 months. Good times!
What type of home did you purchase? We have purchased two houses through the Divas. A 1919 Craftsman style bungalow in Columbia City and a greenbuilt modern townhouse from Greenleaf Construction in Judkins Park.
 What was your first "OMG" house moment? At the Dawson house it occurred in the process of getting down and dirty and pulling up the old carpet ourselves, tearing down vertical blinds, and removing ugly wallpaper and realizing there was a lot of shit to do to make our home what we wanted!
 What is your greatest home extravagance? Buying our 2nd home a beautiful green-built townhouse and then realizing we would have to leave it to move to California. Our choice, but oh, how we wish we could have taken it with us.
 What is in your junk drawer? Isaak is firmly against junk drawers and junk in general. So we really don't have one. The closest we have is the drawer that has birthday candles, twist ties, paper plates, and plastic utensils.
 Would you rather:
mow lawn / paint the fence – Rassamee would mow the lawn. Isaak would paint the fence.
untangle computer cords / sort socks – Sort socks.
test the smoke detectors / fix squeaky doors – Fix squeaky doors.
plunge the toilet / clean out the refrigerator – Plunge the toilet.
clean the gutters / take down holiday decorations – Isaak would clean the gutters. Rassamee would take down holiday decorations.
What is your favorite Hood hangout spot? Columbia City would have to be Geraldine's Counter – the spot we miss the most. Judkins Park would be Cheeky Café on Jackson St. or That's Amore in the Mount Baker neighborhood. In downtown Oakland, we like Modern Coffee, Buttercup Grill, and Bocanova. Seattleites are welcome to come visit!
What is your favorite local organization/non-profit? BikeWorks in Columbia City and Hidden Genius Project in Oakland
What do you love the most about your house? We love that even that our houses are being rented to great tenants after we made the move to California. But seriously, buying our houses helped get us to be in the financial position where we could make the move to the Bay Area – and we will always be grateful for that and the fact that they helped bring the Divas into our lives. Friends forever!
Thanks for being such awesome supporters of the Divas. God knows that our success is built on the strength of our friendship, sass, and by us just knowing two of the most wonderful people ever!