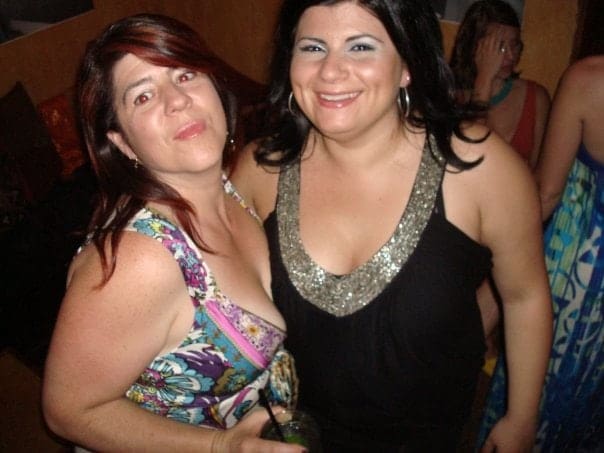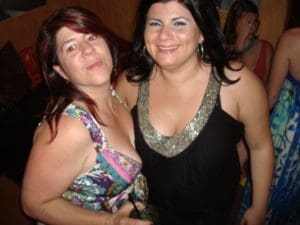 The moment we met our little Diva Mia with her matching leopard print pink suitcases I knew we had a true Diva on our hands. This girl flew to Seattle for a weekend with five bags. One of which was one just for her make-up. Amazing! Mia is originally an opera singer and moved to Seattle for her graduate degree in Speech Pathology. Before she started classes, we quickly found her a really adorable Her-condo, which ended up closing several weeks late, and Diva Mia ended up staying at Chez Diva. Let's just say three Divas and our newest FIUTS student from Italy made quite the interesting household.
Queue music – "All the Single Ladies" – the single gal is one of the fastest growing demographics of home buyers. The recent Joint Center for Housing Studies stated that the Single Lady is a savvy home buyer. More than one in five home buyers is a Single Lady. Twice as many unmarried woman are buying homes than single men. Single ladies make up more than one-third of the growth in real estate ownership since 1994.
Why? 'Cause they are smart, and sometimes a gal (like Mia) needs her own red bathroom. Read on…..
Name: Diva Mia
Hood: Lower Queen Anne
How did you meet the Divas? On the street…the Divas are known for taking in homeless animals and college students…
In all seriousness, my relationship with the Divas began via my middle school & high school best friend, Shane Plossu, in 2006 on one of my visits to Seattle.  When I flew to Seattle to surprise Shane for his 30th birthday, Kim and Chavi didn't hesitate in helping me get from SeaTac to the city and IN SECRET no less!  It was a team effort even then!  By the time I was ready to leave the land of peroxide and implants (LA) for Seattle, I didn't have to think twice about who would be the best real estate team to help me find the perfect "crib".  There's nothing like framily.
 What type of home did you purchase?  a beautiful, BRIGHT condo affectionately referred to as La Casita Diva
What was your first "OMG" house moment? Do I have to choose just ONE?!  I can think of good AND bad OMG's.  The first GREAT OMG moment: walking into my condo prior to making an offer and instinctively knowing I was meant to be there.  I remember walking through the entrance and telling Kim "OMG…this is my home". The first BAD OMG??  Seeing water suddenly and profusely dripping from the ceiling light socket.  I'm no engineer, but I'm pretty sure water + electricity together = BAD.  Guess who I called first?!  The Divas!!  And then I called my scientist mother….in New Mexico.  Apparently, none of them are plumbers or electricians….  But the Divas did have an excellent plumber referral, which I ended up not needing (thank goodness!!).  I did have words for the dummy upstairs, however, who let her bathtub overflow. One word: DUH.
 What is your greatest home extravagance?  The first thing I HAD to do was to get rid of the GAWD AWFUL gold knobs and handles in the entirety of my living space…goodbye 1991 chic!  Hello ANTHROLOPOLOGIE (and I confess, some minor Ikea…don't tell Shane)!  And then I painted my bathroom BRIGHT RED…because every Diva needs a bright red bathroom with Zebra Accents at least one time in her life.  Coming out of graduate school, I'm looking forward to saving my pennies and eventually installing wood floors.
What is in your junk drawer?  I'm not sure.  I try not to look in there. The question you should be asking is What's NOT in my junk drawer?!  Answer: The important stuff i.e. Wine Opener, Martini Shaker and lip gloss.
 Would you rather:
 mow lawn / paint the fence  I would rather pay someone to do both..I mean, let's be serious here. If I HAD to choose, AND I could ride around on one of those little tractors, I'd choose mow the lawn…as long as it came with a drink holder…and a cute straw hat.  Accessories are the secret to a long and happy life.

test the smoke detectors / fix squeaky doors  Fix squeaky doors.  I'm at peace with WD40…there are a few people I wish I could use it on too…
plunge the toilet / clean out the refrigerator  Clean out the fridge.  Sometimes I find a bottle of bubbly that was hiding in the back…it's the fridge equivalent of finding money in your pocket.  And there's something about a clean fridge that restores order to my universe.
clean the gutters / take down holiday decorations  Take down holiday decorations.  See previous statement re: restoring order to the universe.  I also love thinking about the awesome friends I shared the holiday with…and whom I'm going to invite (or as the case may be, not invite) next year.
What is your favorite Hood hangout spot? Panos Kleftiko.  AMAZING Greek food…and because they're European, they expect you to hang out with your friends all night and schmooze.  None of this silly American eat and run business.
What is your favorite local organization/non-profit?  The Sisters of Perpetual Indulgence…although I still haven't decided if it's their work or their outfits I like best… It's hard to pick just one.  I feel so lucky to live in a city that values art, music and culture primarily supported through numerous nonprofit organizations.
What do you love the most about your house? #1 that it's pretty bright during the day, even during the dreary, overcast Seattle winters and #2, that it's MINE, red bathroom and all.