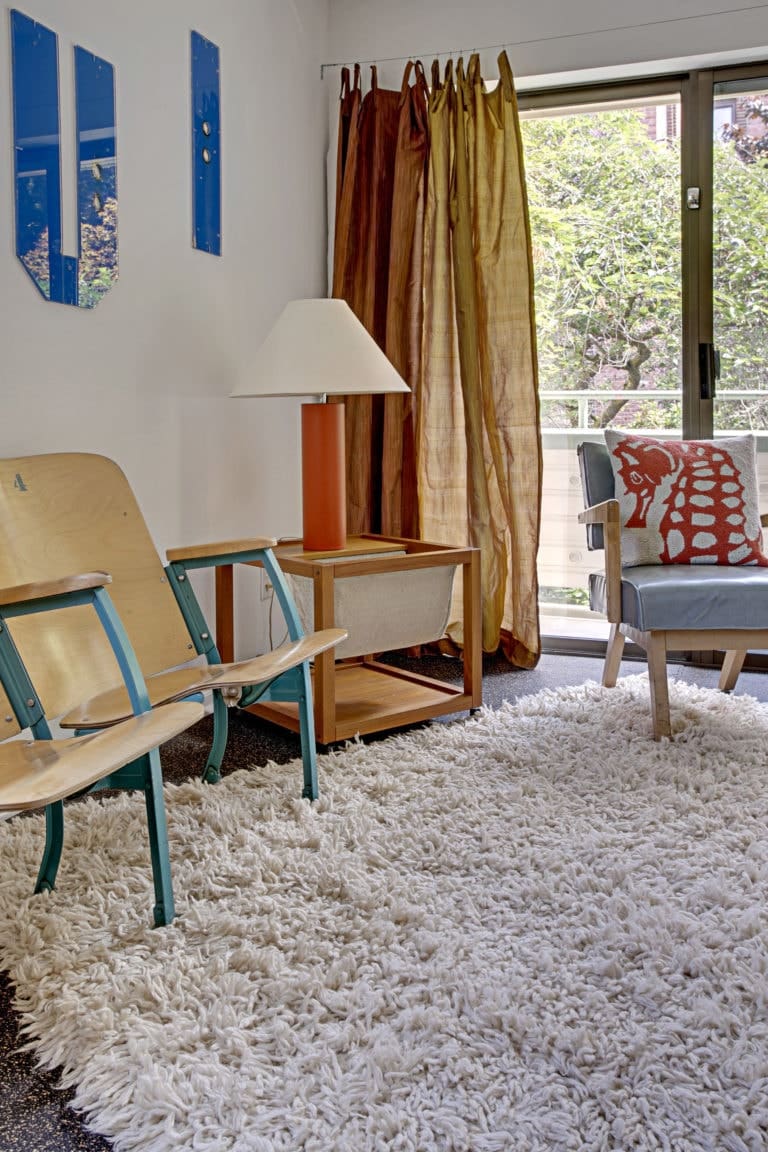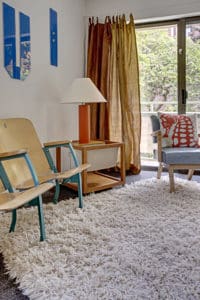 The literal French translation of pied-a-terre is foot on the ground. In Paris, the super tiny apartment rules with most city dwellers, who seem to prefer to do their living at local cafes. Personally, I love the word pied-a-terre.  It reminds me of those 60's black & white French films where the main character, who is always chic and perfectly coiffed, is seen posing on the Juliette balcony of their perfectly vintage Parisian apartment and dreamily looking out at their perfect view of the Le Tour Eiffel.
In our modern urban world, the pied-a-terre has become the home away from home for those non-city dwellers to spend the summer, the weekend or just a night in town. Whether you're going to Bumbershoot or just catching a show at the 5th Ave Theatre and a late dinner at Palace Kitchen – a small place of your own is often a much better option than staying at pricey hotel or crashing on your pals fold-out couch.  (Not that I haven't done that but sometimes a girl needs her own space after a long night on the town!)
Beyond making a great second home, a pied-a-terre can also be the best choice for a first time buyer or new city dweller.  As the rental market continues to get tighter and tighter and more and more expensive – buying a small studio home might make better financial sense. For as little as 3-5% down you can have your own little palace on Capitol Hill in Seattle. No more crazy landlords, absent apartment managers, ugly white walls or dishwasher-less kitchens. Plus, it's all yours – tax write off, crazy paint colors, new dishwasher and all.
Let's embrace small living and take a peak at some of our fav pied-a-terre's on the market. One, of course, is our favorite 383 square foot abode at the Park Summit off Olive Way in Capitol Hill. This one is a cutie, tucked off the street in a quiet courtyard with a huge deck , yet – just one block to the bounty of city living! "C'est fantastique!"