This month we are going to shake things up for our October Seattle Real Estate Update. I am very excited because I am going to chat with my teammate, Chavi. She is is normally behind the scenes here at Team Diva. We are going to look at the Seattle real estate market today and compare it to what it was like to work in Seattle during the Great Recession. The Great Recession was when Chavi got her start in real estate way back in 2008. Do we have more similarities or differences? 
And of course, we are going to nerd out a bit about what is happening in the economy. But first, coffee. There must always be coffee.
What Type of Coffee is Roy Making This Month?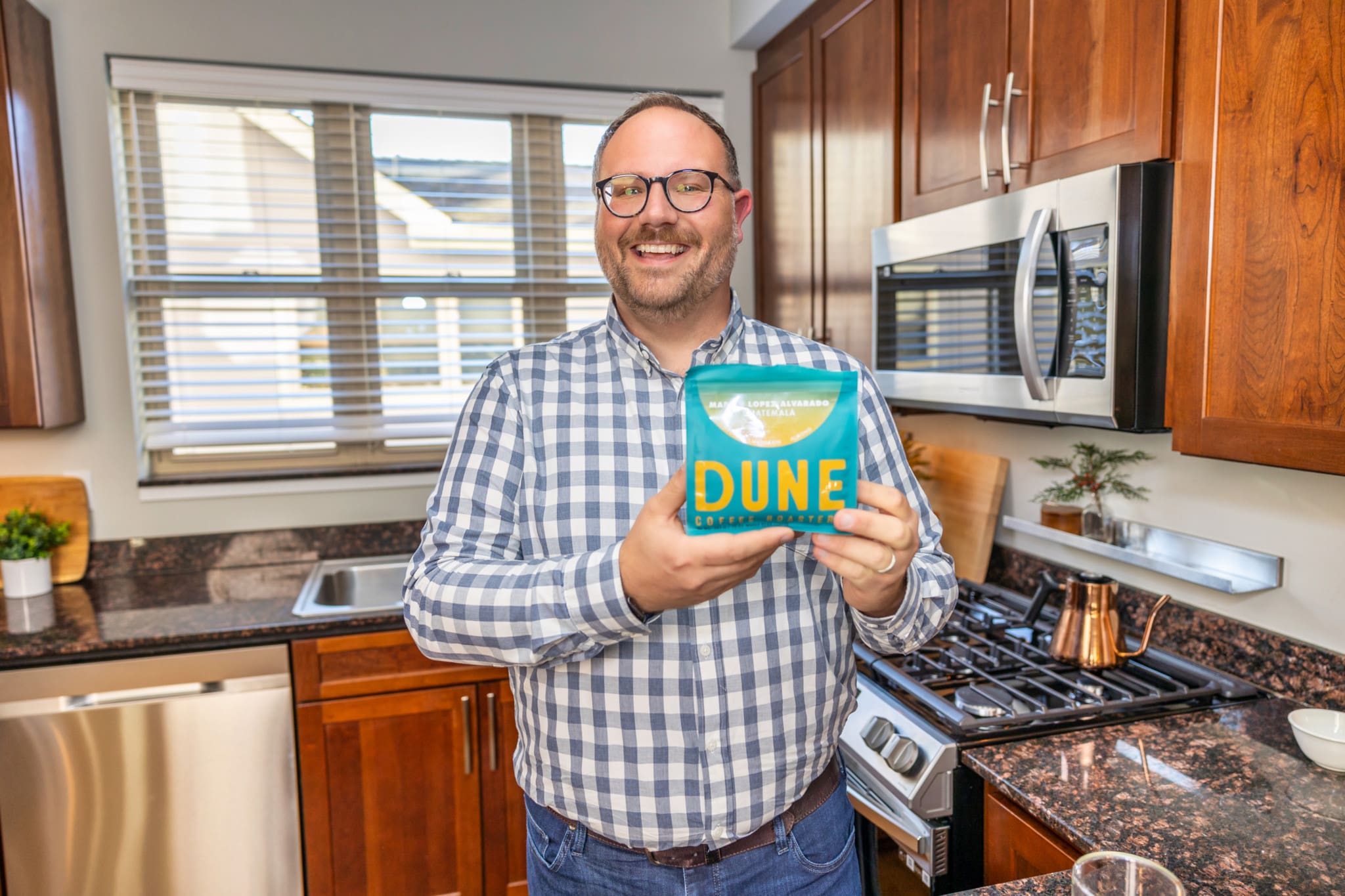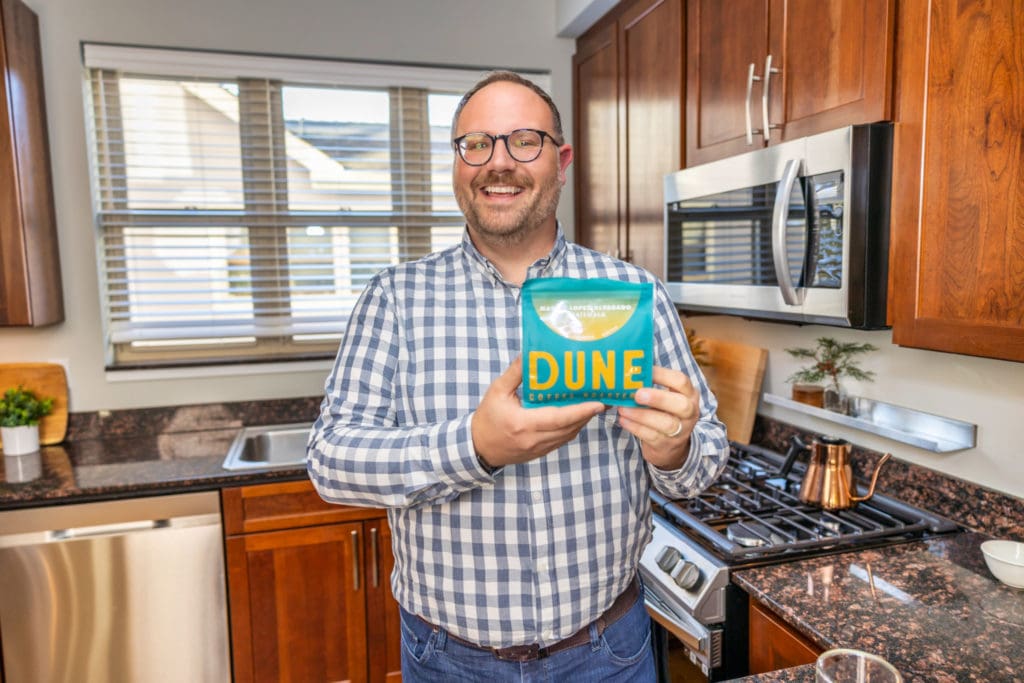 Today, I'm starting with this Martin Lopez Alvarado blend from Dune Coffee Rosters out of Santa Barbara, CA. I can promise you that the gorgeous package reflects the coffee. What a beautiful, rich and aromatic blend. We are going to brew this through our fellow pour-over today. It's a nearly foolproof way to get a great cup of coffee. It's important to first let the coffee bloom before fully brewing. I like to take my time slowly pouring the hot water onto the grounds; it helps the coffee's flavors pop and gives me a minute to pause and breathe. Now, on to our interview.
Roy Has a Chat With Chavi About How This Market Compares to Working During The Great Recession
October Market Update: A Conversation Between Roy and Chavi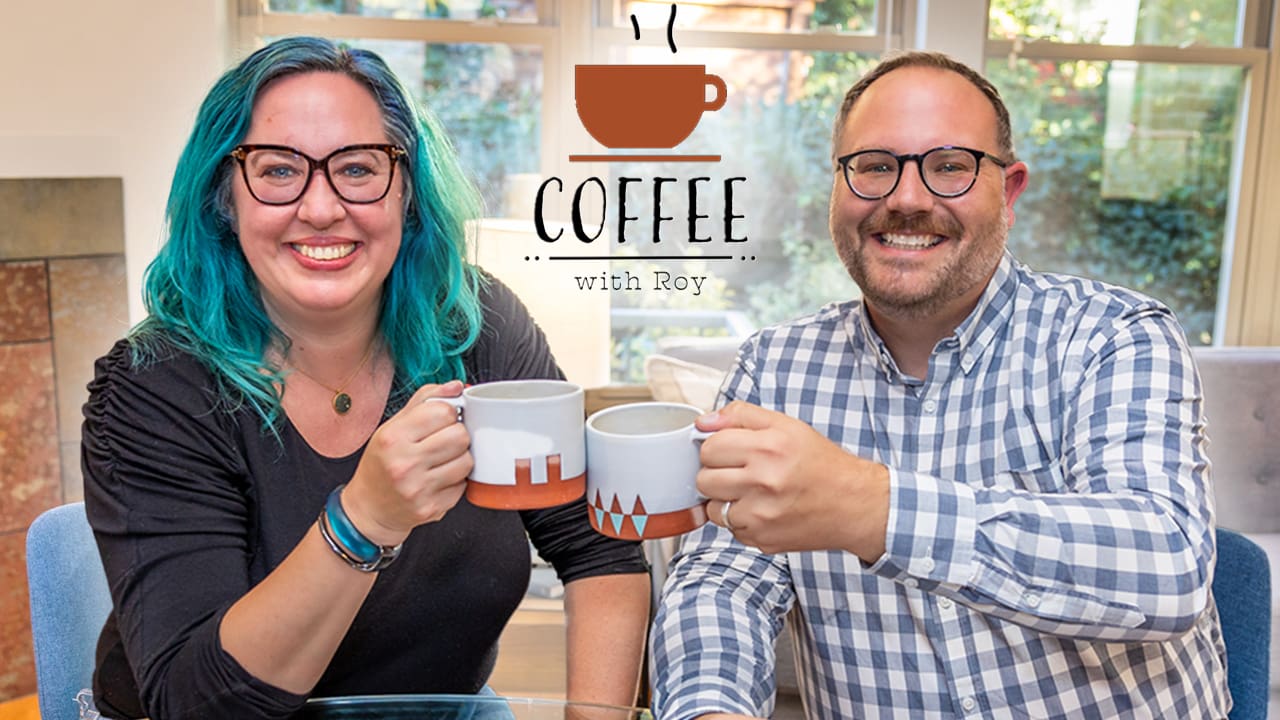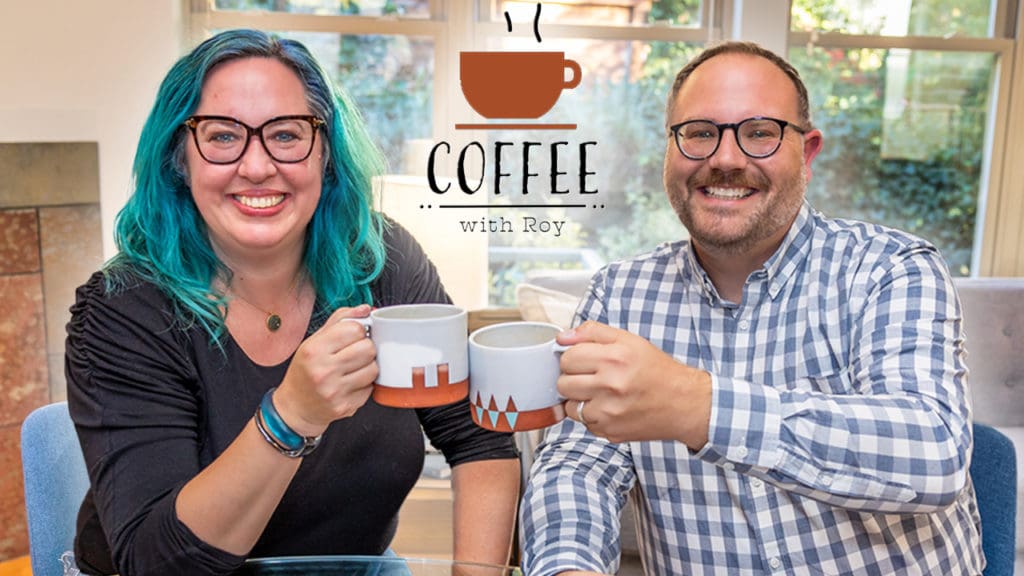 Last week, Chavi joined me at Rocky's listing in Leschi to chat about the Seattle October Real Estate Market update. Specifically, does this feel like the Great Recession? Is it the next Great Recession or is it different? Below is a conversation we had in preparation for filming the video above. It is an info-packed discussion about housing, supply, demand, and inflation.
Who is Chavi at Team Diva?
Roy: Chavi, why don't you introduce yourself to the Coffee With Roy community?
Chavi: Hey everyone! My name is Chavi Hohm and I am one of the founders of Team Diva along with my wife Kim Colaprete. I am mostly behind the scenes these days. But way back in June of 2008 I passed my test and got my broker's license. And by that Fall, we were in the full-blown Great Recession. I had no "ease in" to becoming a real estate broker. It was time to just get the work done!
How is the Seattle real estate market reacting to the Fed's fight against inflation?
Roy: I know you are constantly looking at the Seattle real estate market and you have been consuming a lot of content about the feds' fight against inflation by increasing interest rates. How does this real estate market look compared to the Fall 2008 market? Are there any similarities, or is it a different beast?
Chavi: It is totally different. Back in 2008, people had close to zero equity in their homes because our lending rules were messed up. And there was so much more inventory than there is now. For instance, there were lots of condo and townhouse projects that turned into rentals and/or sold off at auction. This meant that prices fell really fast when there started to be problems. Banks failed, and suddenly no one could get a home loan. In a short amount of time, the market was overrun with foreclosures and short sales.
Right now we are going into this housing cycle without a lot of inventory. And most homeowners have a lot of equity in their homes. This means that if the market goes down lower than what sellers think their homes are worth, they won't sell the home. They would rather move back into their homes and ride this market out. Or just rent their homes. And we do not have enough new construction in our market to really have an impact on prices. 
What are the conversations that Roy and the team have had with home buyers in Seattle about the October real estate market update?
Chavi: Roy, tell me about the conversations you are having with your clients as they process the rising interest rates. I know you have some buy-up buyers who are very interested in taking advantage of the slower market. 
Roy: Yep, the clients I'm working with right now are well positioned to be buying up in this market. They have a heavy down payment or a LOT of equity in their current home that they can tap. I'm telling them that now is a great time to buy because competition is slow and great homes are out there at very attractive prices. You just have to be willing to dig through the rough and keep your focus. 
These clients have also been very fortunate to refinance their mortgages once or twice already to get the lowest rate possible which can make it hard to stare down a new mortgage that is more expensive. They will have the ability to refinance again in their new home once the market stabilizes. I firmly believe it is better to secure the home you want now. But only if you're able! Right now you don't have to compete with other buyers but more than likely you will have to in the future. Let's not forget that those extremely low rates from the past few years came with a hard-fought battle and soaring prices.
How long are we going to see high-interest rates?
Roy: Understandably, buyers are super nervous. Chavi, how long do you think this market will last?
Chavi: The feds led by Jerome Powell are in a tricky situation. They made back-to-back interest rate hikes in order to slow consumption and protect us from inflation. Basically, we are in old-school economics of supply and demand. In order to slow prices on goods, you have to slow demand. And housing is a huge motivator to increase the consumption of goods. For instance, as soon as someone buys a house, they paint, buy furniture, throw parties, and so much more. Home buying is a huge influx of cash into the economy. And right now we need to stop consumption "demand" in order to create more inventory of goods "supply." Hypothetically, more goods mean cheaper prices. So how long will it take?
Toss in a very contested midterm election!!! Hmmm…
I think the Feds will want to see less consumption through the holidays before they stabilize interest rates. And if we have a better-than-expected holiday shopping market, the rates will go up again. 
Now, are we seeing more supply in the housing market? Are prices coming down? Roy, you are the king of the Demand Rate. What does it look like out there?
What else do we need to know in our October Seattle Real Estate Update?
Roy: Funny you should ask. I just ran these numbers yesterday. The Demand Rate for October is showing more housing supply, but we still aren't seeing runaway inventory for homes under $3M. For homes over $3Mm we are starting to see a steep climb in inventory.
Demand Rate for October
2.03 – Detached Single-Family Homes – This is still a stable market.
2.94 – Condos – Inching up in inventory.
8.66 – The luxury market with homes over $3M has nearly doubled in inventory.
If you go back and look at last month's numbers, these are not very different at all. We have maybe 100 more single-family homes and 70 more condos on the market than last month. As a reminder, these numbers are always just in the Seattle City Limits. If you're curious about the demand rate in other cities like Burien or Renton, reach out, and let's talk.
The luxury market had close to 24 months of inventory during the Great Recession. And right now a demand rate of 8.66 is roughly 8 months of inventory.
Chavi: Interesting. The single-family home market is fairly stable compared to what is was during the Great Recession. And townhouses are still ok. The luxury market had close to 24 months of inventory during the Great Recession. And right now a demand rate of 8.66 is roughly 8 months of inventory. It is not great but it is not desperate either. Condos are inching up to a rough spot. You can DEFINITELY say we are increasing supply in Seattle. 
What should sellers do in this season?
Chavi: Roy, what has been the advice you have been giving your sellers this season?
Roy: Value is weighing heavily on everyone's minds. People are not willing to give up their homes unless they absolutely 100% have to. My advice to sellers right now has been that if you do not have to sell right now, you should just wait. The spring market is likely to pick up again. 
And if you need to sell, understand that you cannot "test the market." You have to be the best looking and best valued home on the market in order to attract the few buyers that are in this market. Are you priced to where your home is affordable and a good value for the person buying it? With interest rates where they are, buyers are becoming pickier, and for good reason. If you can't sell your home at a price that will attract qualified buyers, then you should skip listing it to sell and just rent it for the time being. 
I'm seeing sellers make this mistake all over town. I toured a house the other day that came on the market for $100,000 MORE than their neighbor had just sold for. Two weeks later they dropped the price to correctly reflect where the market was. They ended up on the market for over 150 days. That is an extreme example, but it illustrates the point that selling right now takes finesse and strategy, not just slapping your home on the market. 
Chavi: That is super smart. The other thing that I think is interesting is that economists are not really talking about the fact that we are still in an affordable housing crisis. We still do not have housing policies that help first-time home buyers or public housing for many of our lower-income community members. And here in Seattle, the majority of our new construction is focused on housing high-income earners. Eventually, the interest rates will stabilize. But our focus is on decreasing demand versus increasing the supply.
---
Thanks For Catching Coffee With Roy (and Chavi) For Our October Seattle Real Estate Update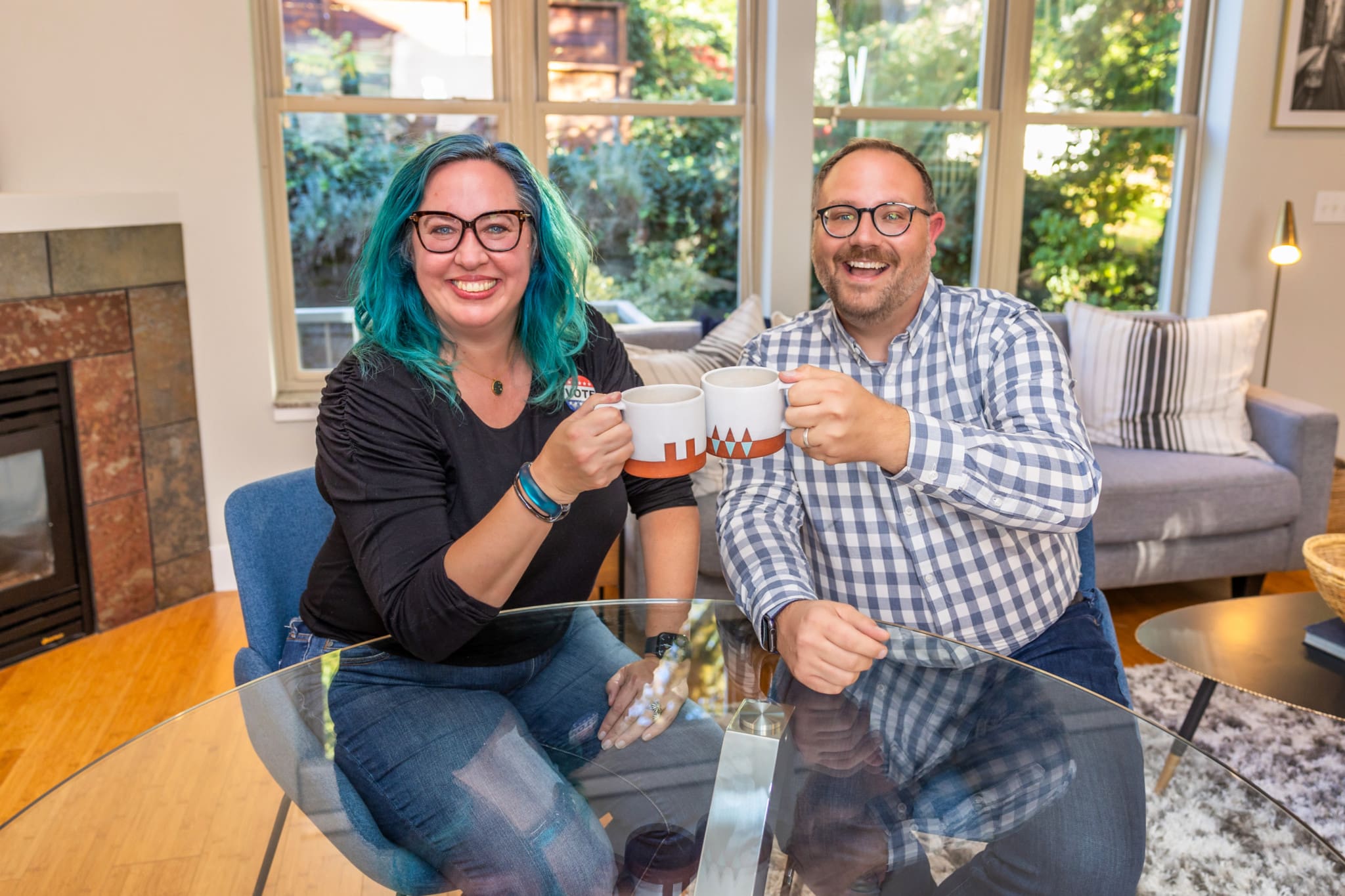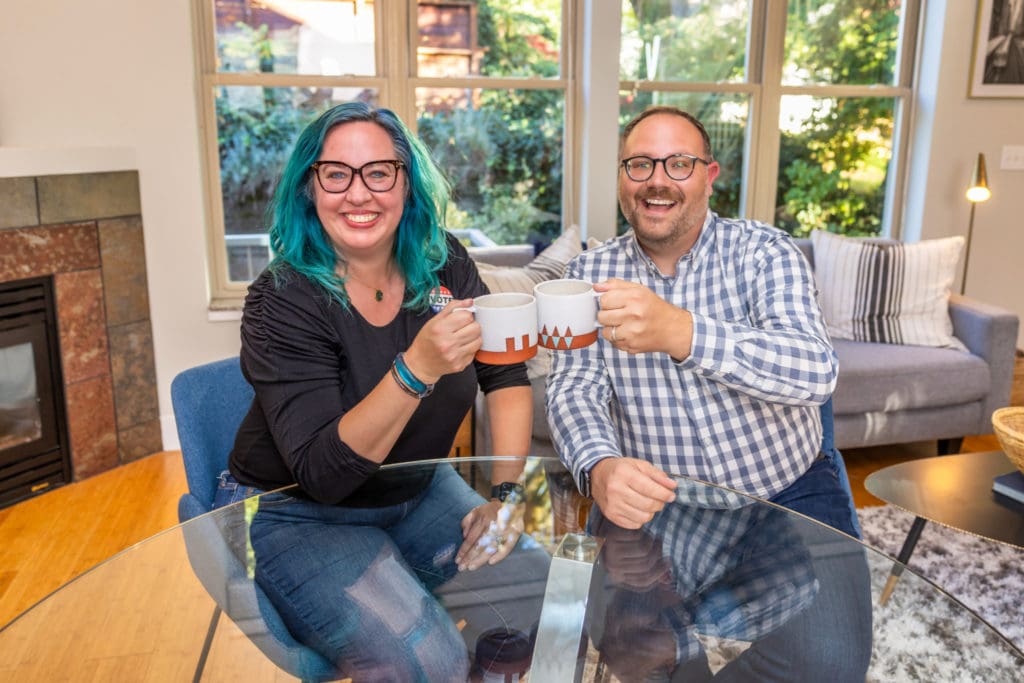 Every month, we do a Seattle real estate update and enjoy some coffee. This month it was a lot of fun to invite Chavi from behind the scenes and have a conversation about this market.
Previous Episodes of Coffee With Roy:
Thank you for sharing a cup of coffee with me. If you have someone who can benefit from this info, share this blog post and the video with them. If you have something you want to know more about, let me know!
We are here to help. Our team understands that this process can take a year or two. And we are more than willing to give you a personalized plan to get the ball rolling. Feel free to contact us directly at thediva@teamedivarealestate.com or call/text 206-271-0264.