Some of Seattle's most coveted neighborhoods lie between Puget Sound and Green Lake. There are gorgeous vistas, great views, and lots of bustling main streets with real character. We have some great activity suggestions to ring in spring in style in the North Seattle neighborhoods of Ballard, Whittier Heights, and Loyal Heights.
Sample Special Beers at a Great Local Brewery or Alehouse
Seattle loves its beers. We have loads of great local breweries and alehouses with a passion for rare, delicious imports. For those who love a good brew, we have two recommendations perfect for spring.
Fruity Fans: Get to Reuben's Brews in Frelard for the release of Citra Mosaic Crush, starting at 11 am on Saturday, April 7. "This hazy IPA is brewed with Citra and Mosaic hops giving it a tropical fruit punch with hints of passion fruit and papaya on a grapefruit-y citrus base." Facebook event page.
Sour Fans: Don't miss the one-day tasting of multiple sour fruit flavor beers at Lucky Envelope Brewing, also in Frelard. The special concoctions will almost certainly be gone by the end of Saturday, April 7, and include Raspberry Sour, Mango Sour, Blackberry Shake Sour, Lychee Sour, Sangiovese Barrel Brett Sour, Citra-Hopped Brett Barrel IPA. Facebook event page.
Of course, if you want to just chill at a great neighborhood bar, check out Olaf's. It has a great beer selection year-round and a full bar, for those who prefer booze to brews. And, oh…they also have a giant door shaped like a 10-foot vagina. Photo Op! (Pssst. They also have all day happy hour on Sunday!)
Have a Delicious Brunch on Greenwood Ave
The charming Greenwood Ave is the main drag of Phinney Ridge, and you'll find great restaurants all along it. Two places, in particular, are perfect for weekend brunch to start your North Seattle explorations.
If what you want most is just an exquisite pastry, get to Celine Patisserie. Their Parisian-style pastries (savory galettes, pain aux choc, etc) and classic and special pastries (Macha cream filled!) are so addicting, you may need to take some extras home.
If you want a hardier meal, get to Pete's Egg Nest for a classic breakfast. (They serve breakfast all day, so there is no rush on brunch here.)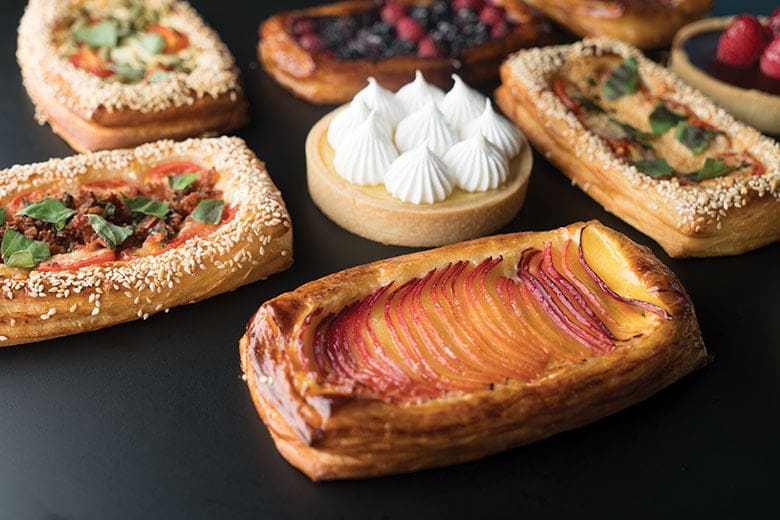 Visit Our Open Houses with the Diva Dudes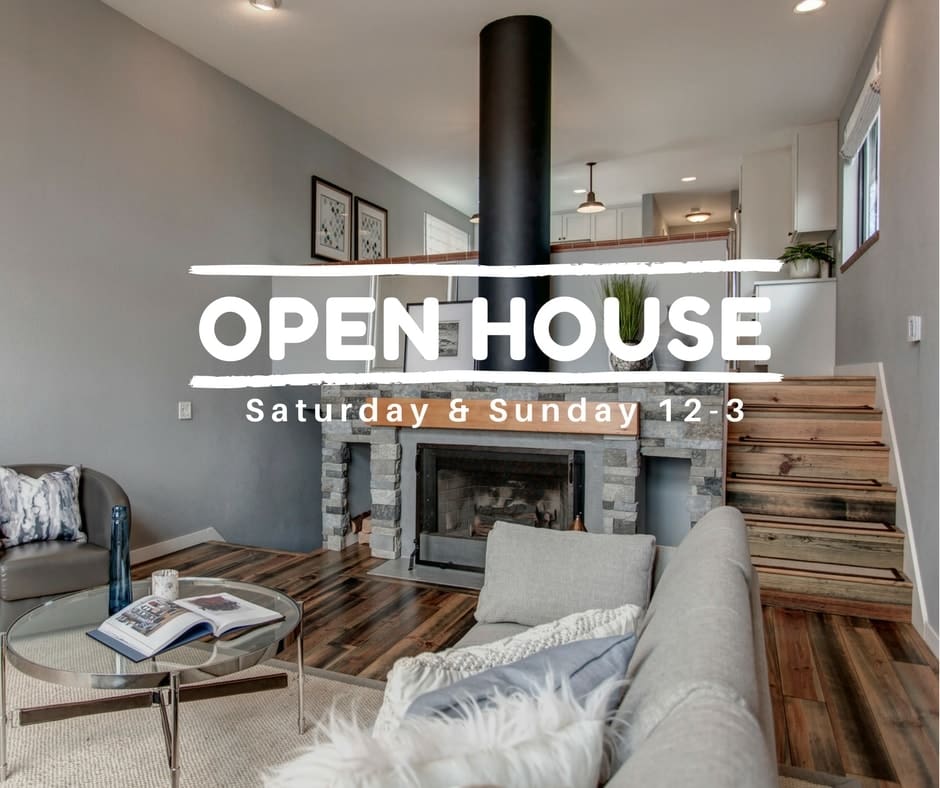 Our newest listing is anything but basic. From the moment you step inside, you will want to explore every space. Dream up your own living and entertaining in this open layout with soaring living room. ceilings The French Pine floors are a stand out amongst all other hardwood floors you will see. The kitchen has been so stylishly updated, you will want to cook all your meals here and invite all your loved ones over to enjoy them. Walk around the side of the house or out the back lower bedroom doors into your own backyard oasis just as lovingly renovated as the home itself. Take in how dreamy this home is this weekend at our open houses, 12-3 pm Saturday and Sunday hosted by Diva Dudes Roy and Rocky.
Shop for Spring (and Maybe for Mom)
There are so many cute boutiques in Ballard and other neighborhoods of North Seattle. The husband and wife design team of Baleen jewelry have their storefront on NW 65th St and 20th Ave NW. Their design philosophy is simple, beautiful, affordable jewelry made for everyone.
Venture further into Ballard for the beautifully curated shop Curtis Steiner. The eponymous owner is an exceptionally talented artist, and it shows in everything from the creative displays, handmade jewelry and gift cards, and well-curated goods from local creatives. It's right there on Ballard Ave NW, so if you go on Sunday, you'll be in the thick of the weekly Ballard Farmer's Market, too. Shop early for Mother's Day and get fresh goodies for dinner this week in one go!
See the Gardens at the Ballard Locks
Boating season starts soon, and after that, it will be peak time for salmon migrations from ocean to lake to river. The Ballard Locks are the center for a lot of the action, but they are a marvelous place to visit year-round. Not only are they a fascinating marvel of engineering, but they are adjacent to the Carl S. English Jr. Botanical Garden.
There's something quintessentially Seattle about the Locks: the meeting of saltwater and freshwater; the narrow pass between distinct neighborhoods (Ballard and Magnolia); the gorgeous nature and nautical monuments in all directions. It's always a unique scenic experience, even if the fish aren't climbing the ladder yet. If you aren't already excited about spring (or just want to get even more amped for warmer weather), this is the place to come.