We are simply in love with this Luxury Waterfront Estate in Chinook, our latest Diva Dwelling, and an extraordinary property and home. Washington state is just gorgeous, from top to bottom, left to right…and in the bottom left, as it were, is Chinook, a beautiful community on the Pacific Ocean at the mouth of the Columbia River. This Luxury Waterfront Estate is a rare find, a dream home for anyone who loves nature, the sea, and living a creative life.
We have so much to share about this Diva Dwelling, so let's dive right in and talk about the complete, idyllic lifestyle it offers.
Luxury Waterfront Estate in Chinook: An 8-Point Tour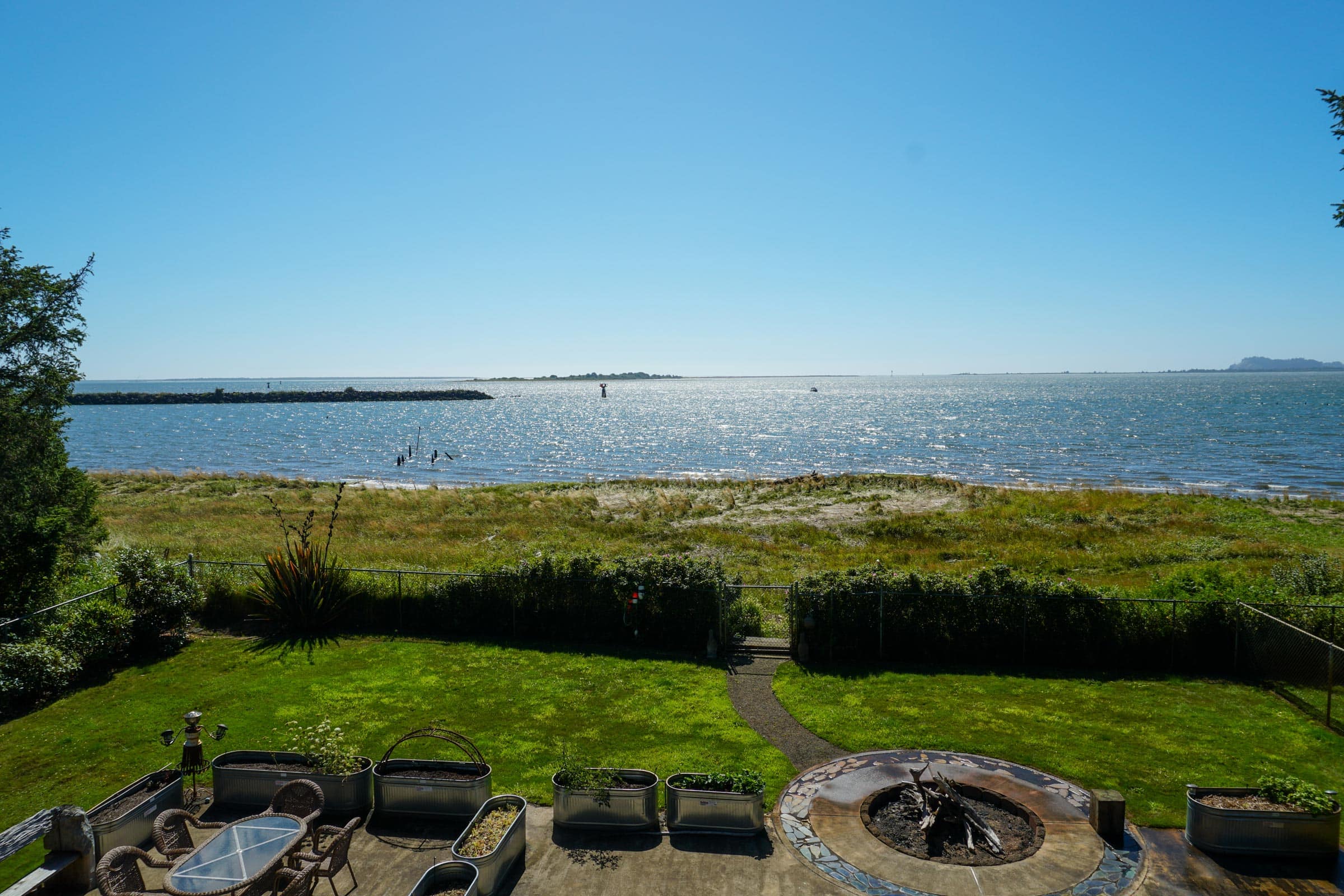 A Secluded 2.5 Acre Lot Right On The Sea
Seaside properties of this size are so rare, and this secluded shoreline is stunning. A fence wraps around almost the entire property, with an automatic gate for cars at the roadside, and a little swinging gate at the seaside. This seaside Chinook home actually faces toward the water, with the drive at back, and the views are just incredible.
When she bought the house, the current owner actually moved the gorgeous craftsman home about 100 meters closer to the water. Its specially engineered foundation puts the first floor 13′ above mean high water. She also gave it a new roof, added gutter screens, and zinc strips to prevent moss. That's great planning when you live so close to the water that you have a panoramic ocean view in every front room.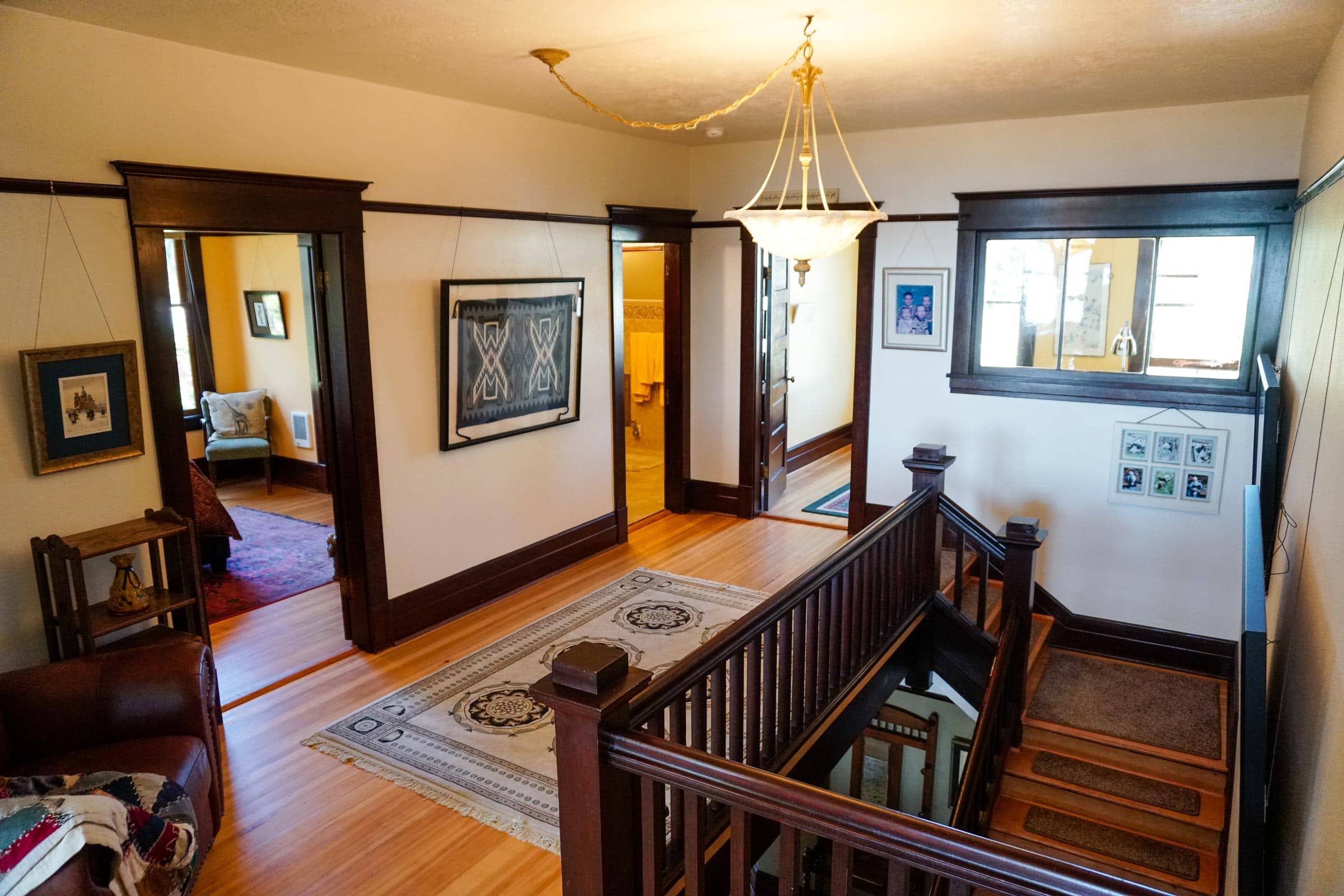 Historic Preservation And Sophisticated Updates
Like a true craftsman, this Luxury Waterfront Estate has many unique details. The woodwork in the downstairs den and living areas is especially charming, as are the leaded glass windows. Those have been lovingly preserved between extra glass panes.
Meanwhile, the less ornamental windows have been upgraded to Bergeson cedar with better energy efficiency. Some didn't even open before, but they all do now. The dated bathrooms were redesigned, and the large one on the main floor even got the spa treatment. It was retiled, got a shower with bench, heated floors, and a jet tub with a TV nook. So relaxing.
In the main floor den, the old fireplace and chimney were completely torn out and redone. The propane fireplace offers romantic, direct warmth in an already cozy home. The main floor also got new solid oak floors, as the original ones had been sanded down to the nails. (Fortunately, the original hickory and fir is still intact upstairs.)
The Owner's Suite In More Detail
The current owner loves waking up to sunshine streaming gently through the trees and her eastern windows. (She put in wonderful double hung wood clad windows to replace the preceding vinyl ones. Another sweet upgrade.) The whole owner's suite of this Luxury Waterfront Estate is comfy and serene, not ostentatious.
The bathroom got multiple upgrades, including new custom tile. But we really love the walk-in closet that the owner added. Classic homes can often lack closet space, but this home offers enough for linens and wardrobe and more.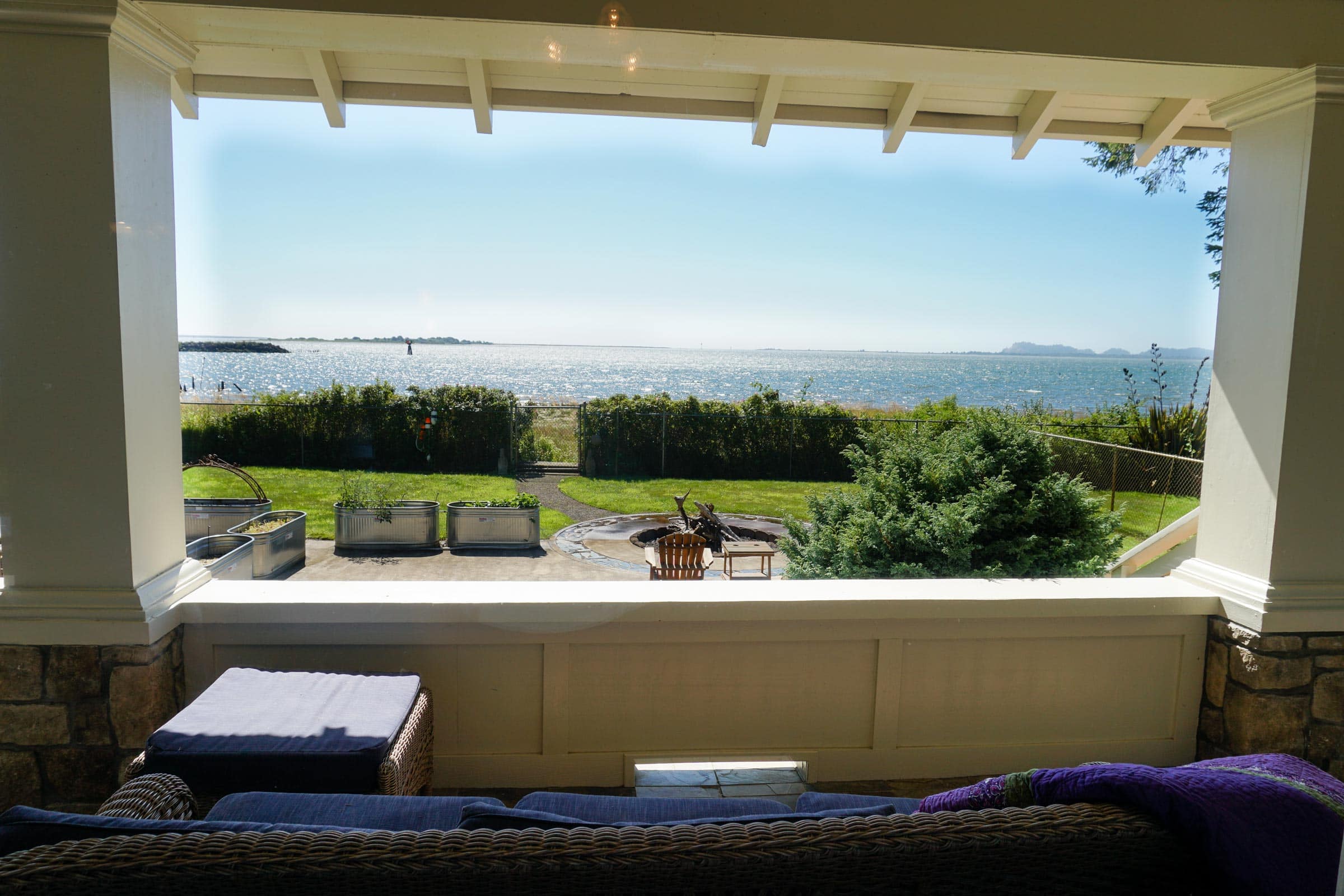 Resplendent Outdoor Spaces On A Luxury Waterfront Estate
As inviting and wonderful as the indoors is, the outdoors of this home is just incredible. The sea-facing front porch was recently given new shale tile and stone facades over the columns and foundation. Relaxing out here amid the sea sounds and breezes is the perfect way to beat the summer heat.
When it's time for company and smores, gather around the 8′-round firepit at the end of a sprawling patio. Step around to the side and take in some sun in the gorgeous garden area. Have fruits and berries fresh from the trees and bushes for breakfast, and then in the evening have a soak in the hot tub. You will never feel cooped up in this amazing Luxury Waterfront Estate in Chinook.
Speaking of coops: There is also a chicken coop on the property, so you can bring your #cottagecore life to the next level with a brood of cluckers laying fresh eggs.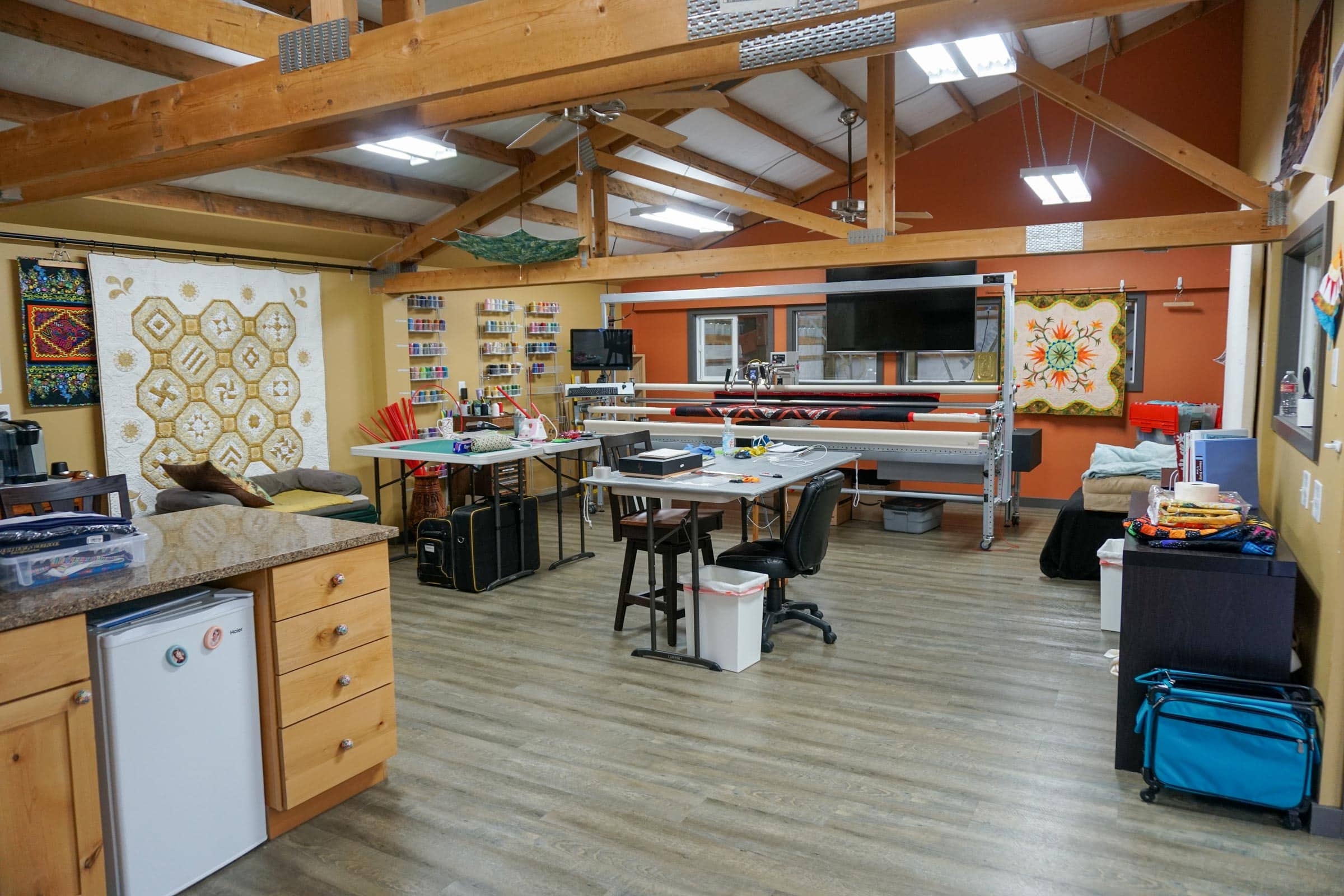 The Big, Creative Outbuilding
Having lots of room to spread out and play fetch with the pooches is great, but what about additional functional space. In addition to a detached garage and a greenhouse, this Luxury Waterfront Estate has two big, multi-purpose outbuildings. The newer one is 40′ x 60′ and was built by the current owner for RV Storage and so much more. This building really helps encapsulate the rich life one can have seaside.
For starters, there is a devoted sink for washing razor clams, and that's not all getting washed. You know fur babies are going to love getting sandy and muddy by the sea, so there is a dog washing station, too.
The 1200 sq. ft. activity studio and woodshop are less specific. These are spaces where the limits are your own imagination, and we are sure it will run wild in this beautiful place.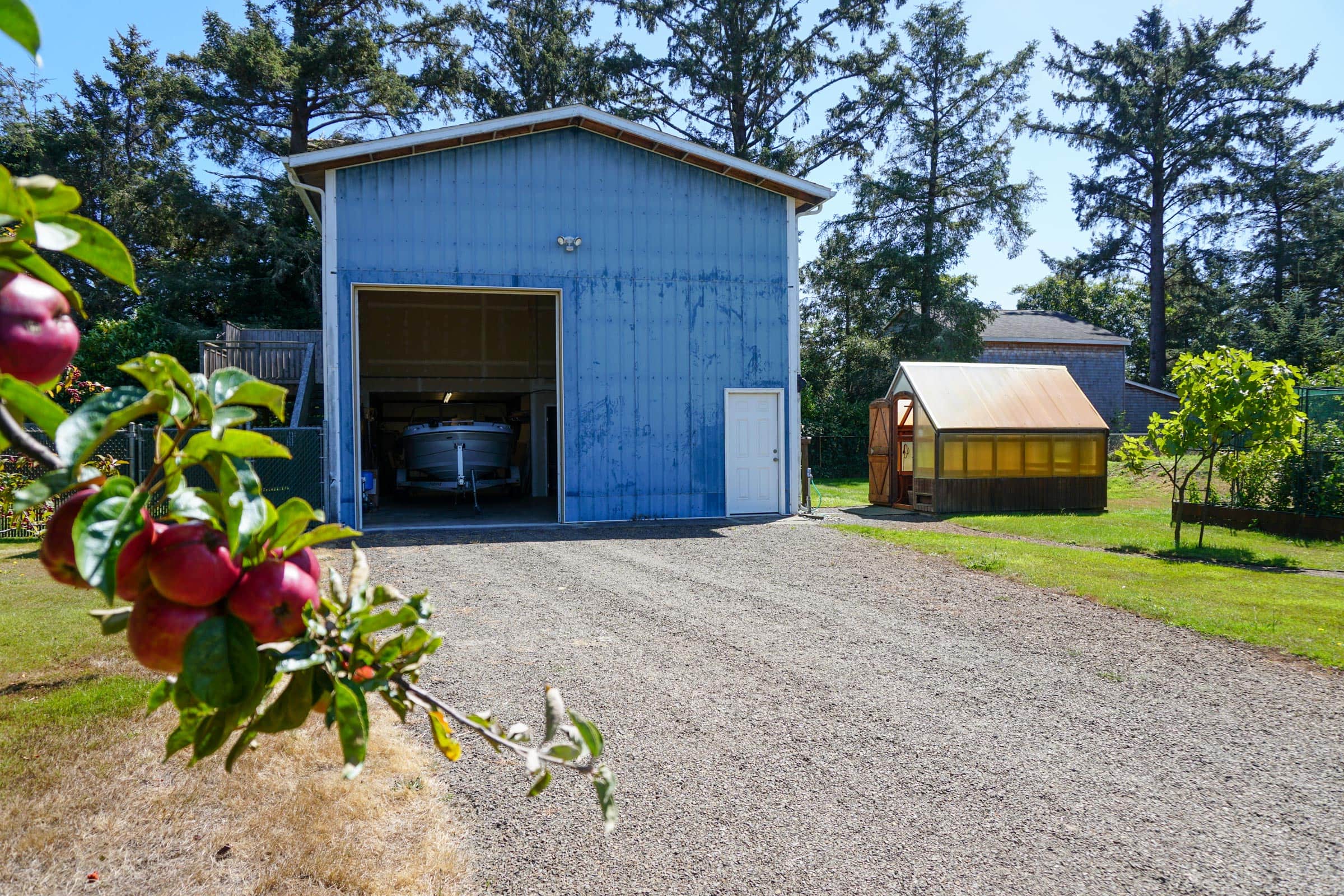 The Residential Outbuilding
When the current owner bought this Luxury Waterfront Estate, there was already a rough apartment in this eastern outbuilding. It was also set up for boat storage, thanks to its extra tall garage door. Most importantly, this building is home to the main irrigation pumps, which feed almost the entire property. (Just a few spots are fed by Chinook water.)
The formerly rough apartment is now a private, self-contained living space of its own. It even has its own little laundry area, for guests having an extended stay. And if you aren't using the large storage area for a boat, this space could be a creative studio of its own. Dream big!
Not Off-The-Grid, But Quite Self-Sufficient
As mentioned above, this Luxury Waterfront Estate draws most of its water via irrigation pumps, not municipal water. The refrigerator and kitchen sink have additional reverse osmosis water filters to purify everything. But that's not all that makes this home quite self-sufficient.
Wastewater goes to a sophisticated septic system installed when the house was moved closer to the sea. As for power, the home also has an 11 KW propane generator. The propane tank is oversized for long use if required. All the major plumbing and wiring are easily accessible beneath the home, including other systems, such as the heat pumps, dehumidifiers, and air filters.
The Possibility To Subdivide This Luxury Waterfront Estate
When the current owner purchased this Luxury Waterfront Estate in 2004, the master plan was to subdivide the lot, sell the original house, and build closer to the water. There was a hitch, though: The city had a moratorium on new water meters, meaning the lot couldn't be subdivided, even though the house doesn't even use much municipal water.
Hence, the owner moved the house closer to the water, and years later sold a portion of the lot to a friend. That friend had better luck getting a water meter, but the house he intended to build never happened. The lot AND its water meter were sold back to the current owner. So now, if the next owners do want to sell a portion of the lot, it will be ready for a new home without the added rigamarole. That's an investment worth considering.
---
The Community and Convenience of Chinook
The general population boom in the PNW has sent a lot of home buyers looking outside major metropolitan areas. We may be city girls at Team Diva, but we love this state, and regularly spend time outside Seattle. Now that Corona is leaving many cities feeling desolate, people are taking an even greater interest in smaller towns like Chinook, and we're excited for them.
We're not expecting a major urban exodus, but this trend will likely only increase as more companies rely on remote working. After all, some people will always want an urban lifestyle, and some will want space to spread out. Chinook is particularly great because it's just over the bridge from the small city of Astoria, Oregon. (Bonus: When you go shopping there, you won't be paying any sales tax.)
Meanwhile, Chinook is also right on Highway 101, which will take you all the way to the Olympic Peninsula and its legendary natural beauty. It's really a place where the best of the Pacific Northwest and total convenience find their happy medium.
But this is not to overlook the community itself. This Luxury Waterfront Estate in Chinook is a block away from the Columbia River Roadhouse, with delectable seafood that rivals anything over the bridge. This is a region that loves seaside living and gardening, reflected in many community nurseries and maritime shops. And of course, there is gorgeous parkland everywhere, too. For peace and quiet matched with a passion for natural beauty, Chinook is a little slice of heaven.
---
We Love Outbuildings. Take Some Time To Dig Deeper On What They Mean For A Property Like This Luxury Waterfront Estate In Chinook.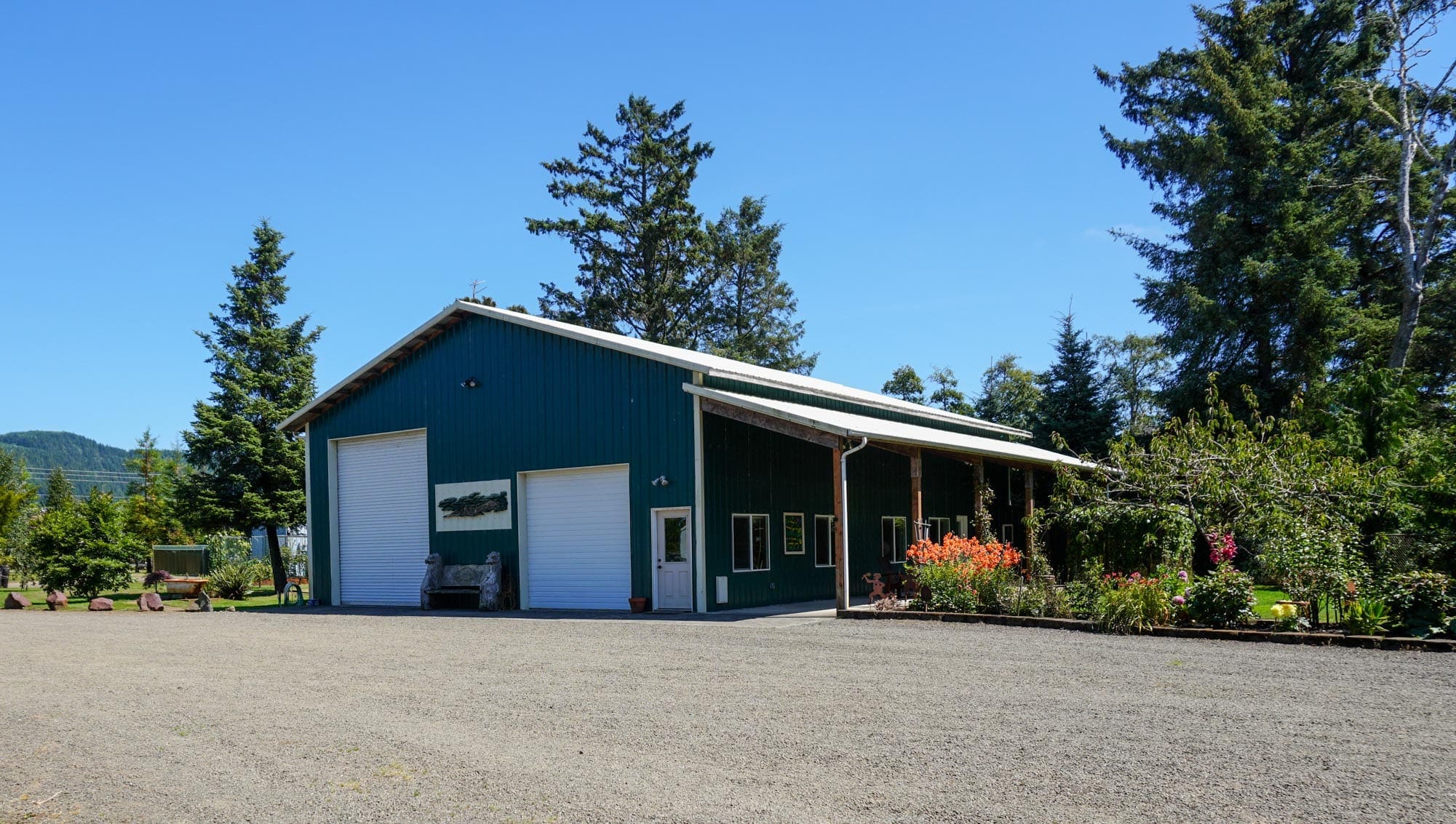 Large lots like this one have so much grandeur on their own, but maximizing their potential takes additional creativity… and sometimes an extra building or two. We decided to feature this home along with another Diva Dwelling in a deeper dive into how outbuildings can transform a home into an estate. Read more and get inspired.
---
Take A Virtual Tour of this Chinook Luxury Waterfront Estate
Address: 3 Davis Rd Chinook, WA
Square Footage: 3,105
Bedrooms: 5
Bathrooms: 3
Offering Price: $1,275,000
Take a virtual tour above, and then get in touch with Sue Gallagher of Pacific Realty to tour this Chinook Luxury Waterfront Estate yourself. You'll see for yourself how much space you have to spread out and enjoy any and all activities you wish while homesteading by the water.