On lots big and small, urban and rural, outbuildings are a favorite topic of ours. Whether creating community-friendly density in the city via backyard cottages, or expanding one's creative lifestyle, an outbuilding can be a game-changer.
The value that an outbuilding can add to a home is huge, but it's more than dollars and cents. Outbuildings are about lifestyle. Whether they are there to generate revenue, create community, or facilitate specific activities, outbuildings ought to match personal goals in ways that may be even more specific than one's main house.
This in turn can make a home really stand out to specific buyers, but can make others scratch their heads if it isn't a lifestyle match. So let's get down to some of the pleasures and pitfalls of adding an outbuilding to your home. (This post is about larger lots that generally lie outside dense urban areas. We also have a post specific to urban cottages, in case you are more focused on density.)
---
Converted Outbuildings: A Barn With Huge Potential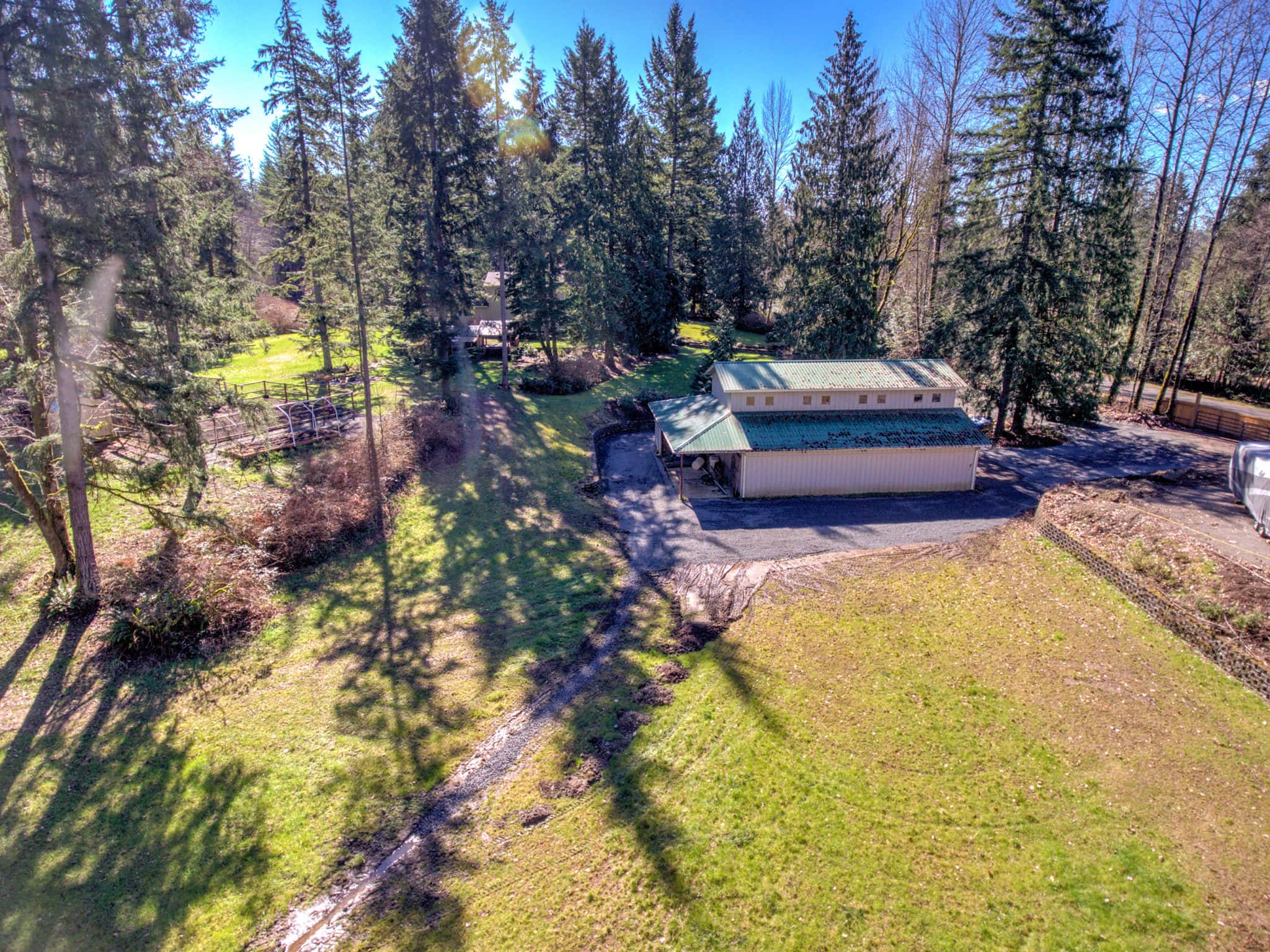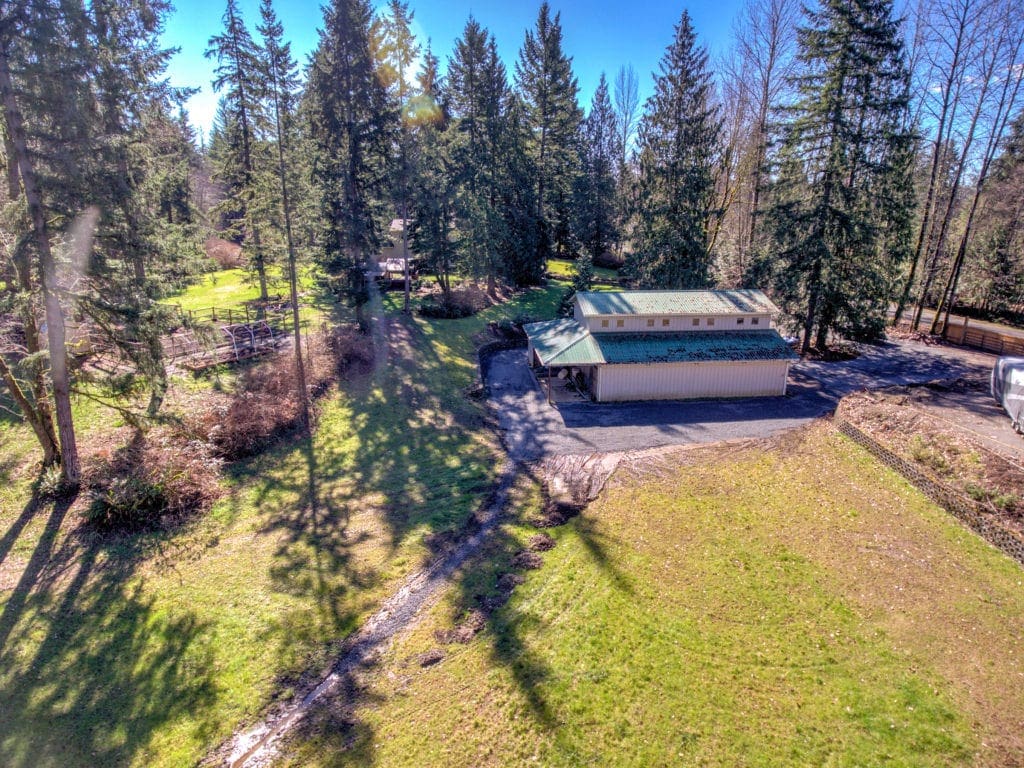 A bad-ass outbuilding at a Diva Dwelling in Woodinville exemplifies the excitement of converting an existing outbuilding on a large property. Let's paint a picture: It was a former barn, ready to be converted for multiple uses. It was equipped with:
Horse Stalls
Loft area
Electricity (the 200 amp panel here is even larger than the one for the main house!)
Separate septic holding tank
Bathroom
When we sold this home, this outbuilding was serving as a shop with tons of extra space for—well, you name it: boat, trailer, tractor, RV, etc. At 2,200 sq.ft, it had plenty of room to be multi-purpose. There was even a new drainage system to move water away from the building efficiently.
We offered a roadmap with three scenarios to illustrate to buyers what it would take to maximize its potential.
Creating a Workspace/Studio/Office In An Outbuilding
This is always one of the simpler ways of using an outbuilding, even in the city. Thanks to the existing bathroom, converting this Woodinville barn into a super comfy office or studio would be a snap. With a little partitioning, one could keep the garage AND have workspace, too, and even leave extra room on the garage side for messy craft projects.
Creating a Separate (Rental) Dwelling
At this Woodinville Diva Dwelling, one would need only to partition the existing outbuilding and add a kitchen to have a fully functional dwelling. One simply needs to ensure in the partitioning that the living space does not exceed than 800 sq.ft. The dwelling could still be attached to the garage and work spaces, too, within the same outbuilding.
Creating a Paddock
The sellers of this Woodinville home already had the schematics and designs needed to make their outbuilding into a paddock again. The surrounding land was perfect grazing for pastured horses as well. Buyers with an equestrian side were especially enticed, while others stuck with plans for separate home and office space.
---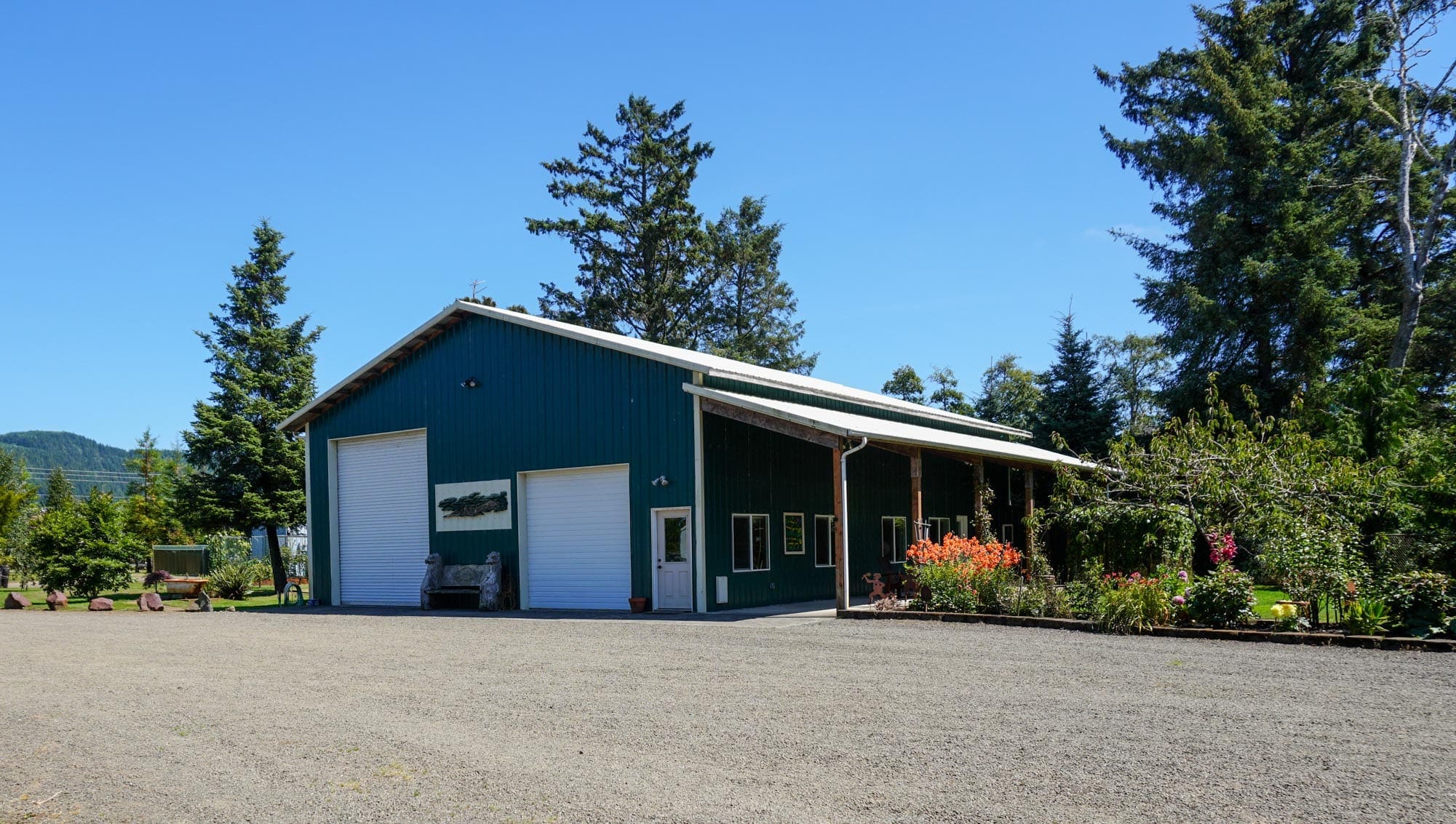 Pole Buildings: Easily Creating A Multi-use Space For Seaside Life
At this amazing Diva Dwelling in Chinook, there are two outbuildings (AND a detached garage… AND a greenhouse). One is a large pole building, 40'x60′, built by the owner with space for RV Storage and so much more. The great thing about pole buildings is that the kits are often economical, and in some towns no permit is required.
The other outbuilding on this estate was there before the owner bought the home, and included a rough little apartment of its own. These outbuildings are what really turn this gorgeous craftsman home by the sea into a Luxury Waterfront Estate. The house alone would not have the sense of freedom and independence that it does were it not for these outbuildings. They offer room to work and play, and also provide important infrastructure for the main home.
A Sweet Pumphouse Apartment And Multi-Use Space
This older, smaller building was refurbished and now has a charming residential space of its own. It's far from the main house, so the two residences both feel very private. In addition, the extra tall rolling door makes the rest of the building ideal for boat storage… or a studio space. We can't help thinking what a cool, private little artist residency a building like this could offer.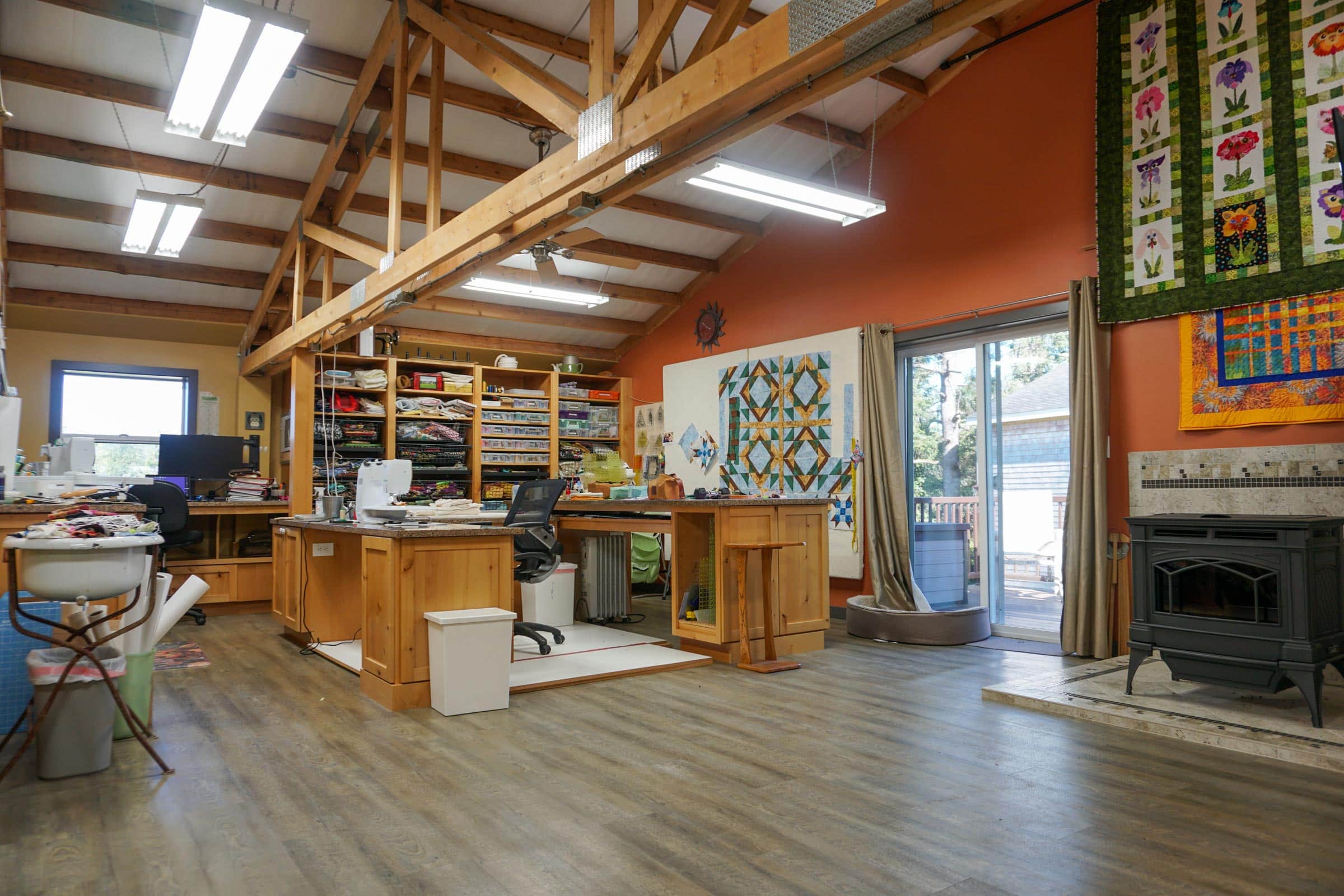 A Big Creative Outbuilding For Work And Play
Speaking of artistry, the larger outbuilding close to the home has a 1200 sq. ft. activity studio, and a full-on wood shop. Having a home near the sea is a call to be independent and inspired, so it's only natural to have a space to create, repair and cut loose… without messing up the main house.
And speaking of messes, this outbuilding has a dog washing station and a sink dedicated to washing razor clams. Seaside frolicking doesn't have to turn your home into a muddy mess.
---
Outbuildings For Life
These outbuildings exemplify the lifestyle aspect we mentioned at the start of this post. Get specific and imaginative, and create a home that truly encapsulates what it means to live in a place, not just eat and sleep in it. And because life is a little messy, feel free to separate some of it with an outstanding outbuilding of your own.
Their simpler structure often makes outbuildings easier to maintain or remodel. Best of all, they will add value to your home on a personal level, and potentially increase the resale value when it's time to move on. After all, the next person who buys your home will hopefully want the same things, and fall in love with it just the way you did. Outstanding indeed.