Are you hosting Turkey Day at home this year? The task of preparing a feast for any number of guests (and drunk uncles) is daunting for even seasoned hosts, and just the shopping can be its own ordeal. We have top recommendations for those who want to put on their best home-style feast, and those who burn the bird.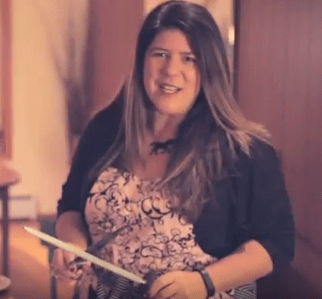 The Butchers
If you don't want to go with the frozen Butterball or other factory farmed birds for the big day, you are in luck. Seattle has a number of local vendors and butchers that stick to organic, free-range stock. We love Rain Shadow Meats for their delish deli options (and it is a rather honest dining experience to see entire sections of animal hanging nearby, rather than out of sight). They are also one of the best places in the downtown area to order your turkey, or any other bird or ham you plan to cook for the feast. BB Ranch in Pike Place market has been taking orders for weeks and only has small free-range turkeys left (10-12 lbs.), but for a medium-sized gathering that's probably just right. In West Seattle, check out the Swinery for your meat needs, and south of downtown, the Divas' fav butcher is Bob's Quality Meats, a classic no-nonsense butcher that has been selling up fresh, sustainably raised meat for generations. Unfortunately, this year they are only selling smoked turkeys online since a summer building fire forced them to close and rebuild. Check out their Facebook page to find out how to order your own smoked turkey. Once they re-open they will return to being our local "go to" haven for meaty goodness.
The Sides
With so many great farmers markets throughout the week in Seattle neighborhoods, there is no shortage of opportunities to get farm fresh produce. The Columbia City farmers market is Wednesday, which means you can get your produce right before the big day so it is at its freshest. (Of course, if you are going to pick up tubers or real cranberries, you can shop well in advance, as these things will keep.) Beacon Hill's MacPherson's Fruit and Produce is a Seattle institution with all the best seasonal foods at great prices. On the north side of town, you can't beat Rising Sun Produce. And of course, there is always Pike Place Market if you are downtown and don't mind the holiday mayhem. There are many great stands at Pike Place, but Sosio's is our top pick. If you are already in Pike Place shopping for the holidays – don't forget your dairy needs. It is "butter season" afterall. Stop by the Pike Place Market Creamery for the best in locally sourced dairy, eggs and soy products. Oh and they have EGGNOG! Holiday deliciousness in a bottle.
The Pies
Yea, baking a pie from scratch sounds like a great idea, but if you've never done it before, Thanksgiving is already high-pressure enough. At the Diva household we just coerce our baker pals to bring their best desserts to Chez Diva for T-day but if baker are scarce in your circle, now is not the time to experiment. Nor is it the best time to just defrost one from the grocery store freezer. There are so many great bakeries in town, some of which specialize in pie, so save yourself the hassle of attempting the perfect crust (and getting something more like particle board). We recommend:
A La Mode Pies in Phinney Ridge
Pie Bar in Capitol Hill
St. Clouds in Madrona
La Toscanella Paninoteca in South Lake Union
aaaand the aptly named Pie in Fremont.
We highly recommend La Toscanella Paninoteca and also Dahlia Bakery for other baked treats to satisfy your guests. I mean why eat pumpkin when you can have Tom Douglas's famous Triple Coconut Cream Pie instead!
The Wine
Thanksgiving can be the most formidable of wine challenges. Keeping your dinner guests satiated for hours with decent wine that pairs well with smoked turkey, brussel sprouts and mac and cheese is not easy. Knowing where to shop is key. For quality and quantity, Costco is a great option. Find a friend with a card, grab a cart and load up for the season. Personally, I'm more a hunter than a gatherer. My Mecca is Esquin Wine & Sprits in SoDo. They have knowledgable friendly staff, regular tastings and, shelves upon shelves of amazing wine. I love sneaking into the back room to find rad deals on lesser known slightly higher-end wines. Plus, stock up on bourbon, bubbles and beer as well  – one spot to satisfy all your boozy needs. Now, big isn't always better. Your neighborhood wine shop is a great place to stop by and snag a few bottles before T-day. We are huge fans of Vino Verité in Columbia City (formally on Capitol Hill). This local shop has a well cultivated selection and shop owner, Dave, always has something new and interesting for us to sample. Sign up on their email list to find out about tastings & special events. Here are a few of this Diva's top wine suggestions for divine drinking on Turkey Day:
Bear Winery  Shard 2014  $22 – An masterful Chardonnay that is aged 100% in stainless steel. No oaky overkill to clash with the weird variety of flavors on your T-day plate. The Diva diners love it!
Champalou Vouvray 2011/2012 $20 – Chenin Blanc is a stellar choice for mac and cheese, gravy and buttery mashers. If you can't find this particular wine ask your wine merchant about an affordable Vouvray sec from the Loire Valley.
Dusted Valley Cab Franc 2013 $42 – Cab Franc is my choice over the traditional Pinot Noir for a red that can hang with everything on your plate and not overwhelm. I love the Dusted Valley for its food friendliness but a great Chinon from the Loire Valley in France would be fab as well.
Mark Ryan Numbskull 2012 $26.99 – Described by some wine folks as a "chuggable crowd pleaser."  The blend of Syrah, Grenache and Mourvedre make it a good match for a hearty T-day dinner (and it's on sale at Esquin now!)
The Takeout
Okay. So you want to host—or are somehow obligated—but you just can't pull it out to cook. Maybe you had a traumatic experience stuffing a turkey. Maybe you don't know a meat thermometer from a colander. It's okay. There are great options for takeout turkey dinners, too, if you don't mind spending a little extra money to save yourself the hassle (and oil burns).
One of Team Diva's favorite lunch locales, Skillet Diner, is also a offering up Thanksgiving Dinner to order. Check out their Facebook page for more info. Turkey, fried chicken, mashed taters and gravy all made to order for you. No fuss, no muss. They also have some of the best cornbread stuffing, packed with hazelnuts, cranberries and chorizo.
Smokin Pete's BBQ in Ballard offers up entire meals for up to a dozen guests that just needs to be reheated. If you have the sides taken care of but want someone else to smoke the bird, they sell cooked turkeys which can be picked up hot or cold. The sides that come with complete dinners (for three sizes of groups) include garlic mashed potatoes, southern-style collard greens and mac & cheese. For those who poo-poo poultry, you can order brisket, prime rib or ham on the side. They take orders even late, so if you wait to the last minute there is still hope.
Dining Out
What if the oven dies the day of or the turkey gets charred? Well, there are plenty of places serving T-day buffets and prix fixe meals around town. These are great options for couples and small families who are on their own and want the Thanksgiving experience but aren't traveling or hosting, and don't feel like plowing through leftovers and washing dishes through the weekend. Bonus: A lot of them have stunning views. Here's our quick list of some of the venues offering Thanksgiving meals:
BluWater Bistro: 12 PM to 9:30 PM. Adults $34. Kids (12 and under) $15.
Chandler's Crabhouse: 12 PM to 8 PM. Adults $50. Kids (6-10) $12. 5 & under Free
Daniel's Broiler (all three locations): 12 PM to 8 PM. Adults $57. Kids (6-10) $12. 5 & under Free
The Four Seasons Hotel: 2 PM to 5 PM. Adults $60. Kids (ages 6-12) $25. 5 and under Free.
Urbane: 11:30 AM to midnight. Adults $42. Kids (12 & under) $21.
And for the Vegetarians!
Cafe Flora in Madison Valley is a favorite for vegetarians and vegans year-round. (If you have not been there for brunch yet, you are really missing out.) It offers a four-course meal for Thanksgiving, available in gluten-free and vegan form, too. Check out their menu online (PDF). It is served from 1 PM to 7:30 PM, and this one requires early reservations. Don't delay, as it tends to fill up fast. $65 for adults and $25 for kids.
Whether your dining in or taking out we at Team Diva wish you a wonderful and abundant Thanksgiving Holiday!