The top 10 reasons why you should go to Coldwell Banker's GenBlue conference at Universal Studios next month! Frankly you should not need more of a reason than the the Divas and our entire team of Diva Dudes (Roy and Rocky) going to GenBlue for you to buy a ticket right now. But in case you need something more tangible here you go. Top producers take time out of their schedules to go and learn from masterminds in real estate. Kim and I were your average type of agents until we started signing up and going to larger events where we can learn from people who are way smarter than we are. And guess what we went from being the middle of the pack to as of August the top producers out of a top producing office.
Be smart, buy a ticket, learn, and go back home, and implement greatness!
Things You Should Know
Location: Universal Studios in Los Angeles
Dates: October 6th – 8th
More Info: http://genblue.coldwellbanker.com/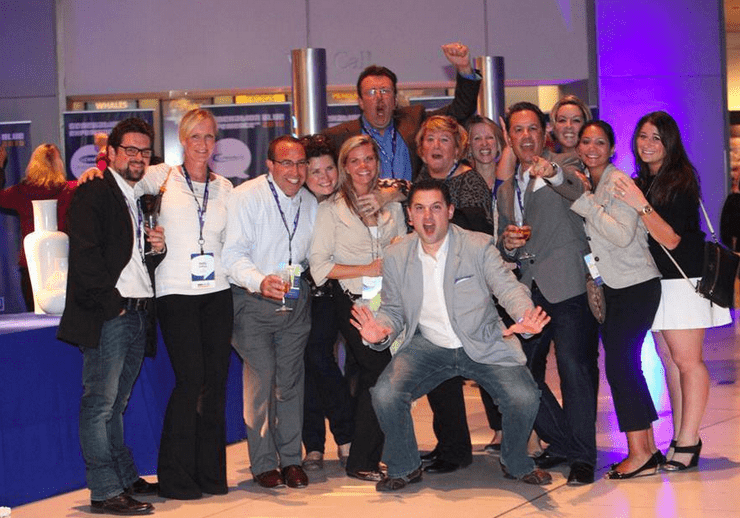 Top 10 Reasons Why You Should Go To Coldwell Banker's #GenBlue Conference
Divas Are Going – The Divas did not grow a business by 50% through the recession with out some help from the outside. Yeah we went to conferences and integrated the best ideas into our business. The Proof is in the fact that we are the top team and producers out of our CB Bain Capitol Hill office for two years running.
Best of the Best Speakers and Trainers – Typically when one goes to a conference the person who is talking paid to be on the stage. Instead of you getting the best ideas you are getting the ideas that someone paid to present. Well #GenBlue is going through their list of speakers and trainers and vetting the folks who have AWESOME content. This way you walk away with the best ides.
Managing Brokers, Owners, and Affiliates PRIORITY TO GO – Coldwell Banker national has hired the smartest and market savvy folks in the business. YOU NEED TO GO and make sure you are bringing home the high quality marketing, tech, and fresh ideas that will ensure you are recruiting top professionals, engaging your long time bread and butter agents, and retaining the talent you worked so hard to recruit. The bottom line is that there are direct attacks by other brands to recruit agents out of Coldwell Banker. The #GenBlue conference will give you the strategy to protect and transform your business. GO!
Hey Bread and Butter Agents #GenBlue Will Transform Your Business – Several years ago we had the pleasure of meeting Sean Carpenter at his regional event in Ohio. Our initial meeting with Sean in Ohio oh so long ago totally transformed how we thought and acted in our business. He gave us one on one tools that we are eternally grateful for the time. We were lucky enough to see Sean on the #GenBlue stage this last October. Wow – once again Sean gives the goods and it WILL transform your business for the better.
#GenBlue is in Los Angeles – Los Angeles has some of the best architecture in the world, smartest agents, and it is easy to get there from almost anywhere.
Cultural Diversity is Changing How We Do Business – A lot of brands give lip service on how they embrace all cultures and social groups. But the reality is that they are chasing whatever dollar they think is relevant. Remember back in the 1980s when it was all about the Japanese buyers. Well know it is about buyers and sellers from all of the world. Not to mention the way america thinks about families has changed. Gay and Lesbian buyers and sellers have different needs because of the complication of the legalization of gay marriage state by state. African American families are one of the fastest growing home buyers in the country but it is still rare to see a black person in a real estate ad. Coldwell Banker sees cultural and social diversity as a cornerstone of their business. They know that as a real estate culture we need to change the way we approach these families in order to make sure we are serving them the best we can. At #GenBlue you will walk away with a new skill set for today's more diverse society.
Meeting Peers and Building Connections – There is a lot to be said to meet like minded people in our industry who inspire us and share best practices. Weekly I call my friend Heather Ostrom out of CB SunXXX  to ask her a question about marketing, team hiring, client management, etc. We are about the same age, both work with our spouces, and know there is not a roadmap out there for what we are trying to achieve. So heck ya our CB cross nation peeps make us better at what we do. And without #GenBlue how are we going to meet these great peeps.
Learn How To Create More Emotionally Engaging Marketing – Times have changed and in order to stay on top of your game, as an agent, you need to do more than just post the number of baths and bedrooms a home has. David Marine has one of the best presentations I have ever seen about creating emotionally engaging marketing that captures buyers for your listings. And makes sure you win the next listing in a tight inventory market. Listen and learn.
Become a Ten Percent-er – The bottom line is that 10% of the real estate agents out there own 90% of the business. The 10% do more than just go to clock hour classes. They go to the big boys like #GenBlue. Look at Michael Ackerman in our Coldwell Banker Bain Capitol Hill office. He goes to every #GenBlue event and absorbs as much goodness as possible. He is consistently in the top tier of agents in our company. The rest of the 90% agents are staying at home wondering where their next client is coming from. Where are you going to be?
Super Affordable – Seriously! Divas go to a lot of these events and hands down the #GenBlue conference is the most affordable one around. Considering how many awesome nuggets you will take home to become a superstar we should be paying more!
Can't wait to see all of you in Los Angeles. We love what we do here at our Coldwell Banker Bain Divland. And the reason why is that we have honestly met the top tier of professionals within our own parent company of Coldwell Banker. Be there or be a 90% type of agent!